February 27, 2014 by Christine Scaman · 10 Comments
I've written about "How To Match Foundation" before, here.
I watched this video and and thought about how it might apply to PCA.
By far, this is the best foundation matching video I have seen. From a colour analyst's perspective, I agree with so much of what Lisa says.
1. The skin on your entire body is united. Your genetics did not put a different melanin, carotene, or hemoglobin in your hands than your back. The overtones in the face or hands or feet may be different from the rest of the body, but the undertone will not be.
2. The skin contains many colors, reds, greens, blues, and yellows.
3. I fully agree with the importance of self-knowledge, but some types of self-knowledge are nearly impossible to access on your own. You can't know your red blood cell level without measuring it. You can't know which foundation matches your skin best without measuring it, meaning comparing several different shades together at the same time. Comparison is a form of measurement that delivers greater than and less than data.
As Lisa says, the apparent skin colour is different for different parts of the face and body. And yet, all of our skin is united in its undertone. Terry wrote about this recently in her article, "What Is Under My Overtone?"
You can't know your undertone without measuring it. These things are part of our internal biology, extremely difficult to evaluate simply by external observation because they don't sit on the surface.
Many women have concerns about facial skin texture, areas of uneven pigmentation, rosacea, suntans, and so on. They have asked whether any of these compromise the result of the colour analysis, or if we should be working from neck or chest skin that is more even. The answer is no if the analysis process is analyzing to your undertone, not your overtone.
Warning: BIG digression coming up. It fits into todays' context and many others.
Defining Your PCA Service
In the last article, some folks heard arrogance from me at the idea that what we think we see is not real.
There is no judgment here. I am not pointing out wrong or right. I truly apologize if it sounded that way. If you spoke to me, you'd know that I'm not 100% sure that  my way is right. I'm always pulling back from that line because I have unanswered questions about PCA myself, Sci\ART system included. In life, there is no 100% wrong or 100% right. There is only lifelong growth. If you're waiting for 100% locked down forever, you'll wait a long time.
I do not want anyone to be uncomfortable. All I want is for your clients to be happy with you and my clients to be happy with me. The present situation, full of doubt and misunderstanding, is not good for any of us. Wouldn't our industry be healthier if clients knew what they were getting and could just enjoy the results? The present situation is keeping us all stuck in the  80s. Feelings are being hurt and business  is not progressing. Someone is going to have get brave and talk openly and fairly. If we, analysts and clients both, don't put our hands out to steady the wheel, all we'll ever be is skidding around on black ice.
Every industry exists to serve the public. People have a  desire, a need, and a right to know what they're buying. You don't have to agree with how I do an analysis. The point is not to get the public quizzing analysts and making everyone bananas including themselves. The point is to have everyone define how they do things and why. The public can then make an informed choice. The analyst gets the right clients for what they offer. Expectations are satisfied or exceeded.
Isn't this better than the way it is now, where Personal Colour Analysis implies that we're doing the same thing and nobody's ever happy and calm? Why wouldn't an analyst want her clients to know how she can help them? Why would you, as an analyst, want your business lumped with mine in the public mind, when I cannot offer a client what you can? Businesses define themselves all the time without taking offence or hearing criticism. It's normal, not harsh or unfair.
If I define my business, what I do and why I do it, it is not to say others are wrong. It is to create a space for everyone else to do the same thing. I get that the transition from  One-Exercise-For-All to Yoga/Intervals/Step/Weights/Pilates/Core/Running/Bosu/P90X  was frustrating, but I believe that someone has to lay out a path for each version can grow and improve, released from the constraints of the pack.
We could distinguish PCA services. They are totally different from beginning to end, though various mixtures have evolved to get the consumer really mixed up. There seem to be two broad categories.
Systems A to D have their colour palettes. The colours for each group are chosen for looking good and belonging together according to that person or company's taste.
If draping is involved, which drape goes into which Season was decided because it looked right.
As well as judging swatches and drapes for Seasons because they look right, so is the client's colouring observed on its own, by how it looks.  A – D observes the surface person, believing that, "You truly are what you look like you are today."
This is one definition of PCA and its desired outcome. A – D have a good argument on side. After all, we are judged on how we appear to look. If you believe in this method, the clients who agree want to know so they can find you. They will be unhappy and confused with my approach, which involves measuring palettes, drapes, and clients by multiple comparisons at every step. On your web page, define what you do and why you believe in doing it that way. Since I don't understand that way, I cannot do justice to your business. I'd be lucky to match a paint chip from a choice of 100 similar colours, never mind isolate it from a face.
Only you can market and promote your business. I am not tearing anyone down, I am simply defining my business. If my approach sounds flawed to you, I would be first to read about why. Teach me something. That's what I really want. Convince me of how I could improve. I'll send you a free book to express my gratitude.
Here's how it all looks to me: Systems J – M say, "I'm not so sure. First of all, my colouring looks different in every outfit, hair colour, and room lighting. Second, I know that humans are not good at knowing what a colour is on its own, let alone when many colours are mixed together, like in a face or in skin. As soon as colours touch, they change. Thirdly, our colours just can't be expressed in the top layers of skin, or not only there. It makes no sense. I mean, why is my face is different from my hand from my belly? I need to bark up another tree if I'm going to find the right foundation."
J – M  then say, "Even if all my body parts were all the same colour, who knows the exact colours in skin? Look at ten people with their hair covered and their eyes closed and tell me the exact reds, greens, blues, and yellows in their skin tone."
J – M stew some more and add, "One other thing. I think it all goes a bit deeper. The impression of our appearance is formed by many brain areas, not just a 2-dimensional top layer snapshot. Something else is going on here. Believe it or not, human surface skin is see-through to human eyes. Seems to me that that's where the real information is." While some human beings are better at eyeballing colours than others, and one does get better with practice, the fact is that in general, we are not consistently good at it. You have to compare them to something unless you're able to literally measure their wavelength.
J – M say the surface is not enough information, it's different for different body areas, and it is influenced by everything around it.  If you gauge foundation to the colour you think you see on the surface, even if you pick the right section of surface, you could easily get the colour incorrect. There has to be another way.
Services J  - M look through and beneath the surface at the undertone, thus removing the errors the overtone brings in. This group take the "You are not what you look like you are." approach.
Well, anyone who has spent 10 minutes on an online colour site knows that the Sci\ART-based systems fit in with J – M but they don't do things at all the same. Some don't use the gray surrounding. There is lots of variability in how Better and Worse decisions are made. Some don't use test drapes. Some take 30 minutes to know your Season, some take 1.5 hours. There is conflict about the meaning and appearance of harmony. Numerous Sci\ART- based analysts practice very close to how Systems A – D do things, by what looks right, with their own reasons for doing so. Not wrong, but different for sure. Too different to match.
None of this is a secret. It ain't a perfect world. The public thinks we're all doing the same thing because we stemmed from Sci\ART. This is not the case. It explains why I took down the Sci/ART Analyst Directory. I do not presume to speak for Australia, but in North America, the Sci\ART system has been re-interpreted so many times at this point that the name should go out of usage except historically. Let all analysts stand alone according to their practice, which they explain on their websites. Refer back to differences with me if you like, I'd be fine with it. Take down all the Sci\ART Certified banners. The public will stop expecting the same product. For my students, so that the public can expect the same product, the process isn't up for negotiation. Discussion, sure. Do I think I can control everyone forever? No, just as Kathryn couldn't. I can only separate myself from them in a public way.
Looking Is A Painting. Measuring Is An Analysis.
If we render what we see, that's a beautiful painting. Change your clothes, hair colour, and the time of day, it's a different beautiful painting.
I have nothing against beautiful paintings. A group of interesting colours that depict a version of me would be awesome. I would really love to have this. There are people who work in this way, with extraordinary taste and fascinating colour perception. I would love 1000 of these renditions. Each one is a version of how we are seen through the eyes of others. That stuff is absolute magic.
But that wasn't why I had my colouring analyzed. I wanted to know what to buy every day for the me that's always the same. Different question, different purpose and approach, different outcome. I wanted a functional wardrobe.
The consumer needs to identify what they want. It is their job to decide and to stick by their decision. Perhaps they could do their job better if they could understand that they are not investing in the same product. Both great products, but not equivalent. I know colour analysts who feel these are or should be comparable products. I disagree and advise the public to stop trying find a relationship between them. There isn't one that will redeem the time you took to figure it out.
Here's why I use my product: My issue with looking: I can't get it to work every single day, with many outfits and  makeup that is always right on my face.
I meet greenish-gray-eyed Summers that were decorated far too warmly. Her hair is too orange, her clothes are too warm, so the skin turned yellower. It could all go together if we just give her yellower foundation and took time to blend, except that her clothes and eyes create combinations that are unappealing. Therein lies Problem #1, even if we can change our skin, we always wear our eye colour. The colours in eyes repeat the colours in skin, though skin has many more. They're never different. Nature never colours anybody discordantly. Do your swatches look good with your eyes? Even True Winter and True Summer can easily have lots of yellow in the eyes, lots, but it will be that green-yellow match from their measured palette.
In too-warm clothes or foundation, she could think she has a healthy-looking tan. In reality, her eye colours have dulled and the lip outline erased. Feature definition is the biggest part of looking young (good article linked further down). It's massively important to decisions others make about us. Me, I'd want an analyst who could talk about that, Sci\ART based or not. Problem #2: too warm colour flattens feature definition. This includes too-yellow foundation. Besides,  a healthy glow doesn't come about from yellow foundation or a yellow overtone from too warm clothing (not discussing self-tanner on faces here). It comes from wearing clothing and blush that elevate the colour of our natural circulation and from correct use of bronzer.
I meet many brown-eyed, freckled Winter blends who have been observed into Autumn colours. Nobody would decorate a room combining Winter and Autumn colours. This is  not an attractive match. Our eye and clothing colours are seen together and there's not a thing we can do about it (not discussing coloured contacts here), as is the undertone because human eyes can see through human surface skin. A Winter's skin colours are not gorgeous next to Autumn cosmetics. A Winter using elephant gray and chocolate brown as the neutral backbone of her wardrobe is not making her best choices. The wardrobe won't work with her makeup or jewelry. Problem #3: from you to your palette, there has to be a functional and appealing wardrobe of clothing and cosmetics if that is what you were investing in.
I believe that we are not what we appear to be in a million different ways. My purpose is to place you more organically and energetically into your colour palette, on the same wavelength as all of your clothes and makeup, in the colours that you really are as determined by calibrated measurement. Why use the word energetic? Because I believe humans feel energy as wavelength very well if they let themselves. Now the discussion is getting too deep. I direct you two articles back to Can True Beauty Be Diminished? if you feel like wading into the Universal Energy swamp. You can always find me there.
Big digression complete. We can all exhale.
4. The area of the face that Lisa matches to foundation makes sense to me. I like to use the lower jaw and drag it down onto the backside of the neck, for the same reasons as she does. I also test five or six different stripes side-by-side. With colour, comparison is the only way to tell what works and what doesn't. I would insist on that and never buy foundation from a single test. I meet way more cool and cool-neutral people than warm or warm-neutral. The foundation range out there is way the opposite, not counting all the peachy coloured product that looks like real skin colour under department store light and like candy in daylight.
5. Wear a neutral gray and tie your hair to choose the colour. Deciding your Season or your foundation by looking requires the consultant to take what they think they see, and make more. If what they think they see is correct, great. Some cosmetic consultants are pretty darn good judges of true colouring.
If you went shopping as one of the many Dark Winters who look yellow because of their clothing or surroundings, the only thing that happens is that the error gets magnified. The consultant will make more of what you're not. Could most makeup consultants explain how to correctly distinguish and identify undertone from overtone, or just define the terms?
6. As Lisa says, once you have a colour that unites the face and the neck, meaning the right foundation for your undertone, the entire face, neck, and chest will blend together. It is the very rare person who needs to adjust foundation to match the neck because they are so disparate in the overtones.
Begin by getting the heat level of any product correct. Heat level is determined by undertone. It is amazing what difference that alone will make.
After that, choose the darkness level, which is determined by under- and over-tone.
After that, be sure the heat type is correct for the skin. Most companies over-warm all their foundations, including those marked Cool. To complicate things further, they use Spring's pigmentation to do so. Not easy to find a great Autumn foundation.
Imagine being a Caucasian Dark Winter – the difficulty of finding cool colour and Autumn type heat and Winter level lightness. Wearing wrong colour clothing to the appointment makes the job near impossible.
7. Often women come to a PCA appointment with correctors of various sorts. Once she is wearing her correct clothing colours, she has forgotten all about them. There is nothing that correctors would do or could do that foundation alone has not already done unless there is a particular issue like a birthmark, and even those are diminished greatly by wearing correct colours.
Watching Lisa work is hypnotic. The video on Marilyn's makeup is great. You will also find this beautiful video for mature skin. Great place for new analysts to pick up some good ideas.
8. I talked above about the importance of defined features for looking younger. This article does a beautiful job of discussing it. Kathryn Kalisz wrote about it in her analyst guide. This is not new information for colour analysts that I dreamed up out of the blue. People say I invented things and changed Sci\ART-based colour analysis. No, I did not. If anything, Terry and I altered the original process the least of everyone, and remain unconvinced to do so. I did notice a few things independent of other things and described them with a new set of words. Maybe folks did not recognize them.
In your correct colours, features are most defined in colour and in shape. It really matters.
Defined in colour… Though they have a place, I am not a fan of nude lips on most types of coloring, particularly when hair or eye colors are intense, or the person is over 35 or 40. It doesn't have nearly as much excitement on Lisa herself. Why pick the more exciting face? Because why pick the more boring face.
Defined in shape…How does feature definition look young? Because the opposite…think of an eroded statue, an eroded landscape. Signifies wear and tear.
Lately, I am wondering if maturing skin is an overtone change too. The surface layers appear grayer, possibly because we contain less water. In the undertone layers, we test mature women in every single Season, and I bet the very same Season as when they were younger. Many Darks, many Brights. For overtone practitioners, that surface grayness plus silvering hair is the reason they get put into Summer Seasons. Except their edges and colours disappear. No judgment here but I don't see the visual as being so good. Eroded edges are fuzzy. Looks like blur. Side by side, which of these would look younger?
Stronger? Healthier? Newer? The focused ones or the others?
—–
January 5, 2014 by Christine Scaman · 9 Comments
The article , Getting More From Your 12 Tone Swatch Book, talked about the most effective way that I know of matching the colours in your palette. (Edit – about the link not working, very sorry, I fixed it twice and it's working on my machine but nobody else's. Here is a new link. Also the link to paste into your browser: http://12blueprints.com/getting-more-from-your-12-tone-swatch-book/)
Terry discovered it. Together, I think we've made it into an absolute art form, still recognizing that there may yet be a better way.
Your palette or swatch book is a diagram of the colours in your body separated individually. It's the board the artist dipped her paintbrush in when she filled in the lines of the sculpture of you. Which is a beautiful concept, IMO.
In the same way that, when I look at you, I don't see only your eyes or only your mouth, neither do I see only your blues or only your reds. I see everything all at once. Your pinks are not stronger than your greens. When the swatch book is fanned out, no colour is more prominent or more vanishing. Our attention is divided equally.
Looking at a painting with a more prominent colour block – that colour grabs our attention and won't let go; that block seems to get bigger in our awareness. Black is not slimming on everyone.
Great makeup elevates the composition of your face like it's been there from the start. Each colour enhances the woman and the rest of the makeup. Wonderful blush intensifies eye colour. Lipstick clears dullness out of skin. Foundation alone should strengthen eye colour. Eyeshadow and lipstick are beautiful together.
When I see you wearing a blouse, I see all of you in that blouse, all the colours in you together with the blouse, hopefully bringing out the best and most in each other. I don't see only your purples matching the purple of the blouse. Trying to match a blue blouse to one blue dot or square of the swatch book will make a less-than-best choice most of the time.
For one thing, our eyes are not that good at matching colours from single, small samples. Our brains are not good at all at recalling colour accurately. We think we're good at both but the fact is, we're not.
Besides, we have many more colours than what's in those books. iPods came along so you didn't have to carry around 30,000 CDs. Until we get you the iPod version of your palette, you need a way to figure out all those other colours that either didn't fit into the swatch book for lack of space or would have looked too similar to other colours to tell apart.
Secondly, the Season concept is holistic. It's all of you at the same time. Not the blues in this shirt on Tuesday and the reds in your lips on Saturday. All the colours in your swatch book are together for a reason. The Reason for the Season is You.
The reason is your DNA. Applying colour theory to the measurement of human colouring results in 65 connected colours, just as your blues and your reds are strongly united in you by genetic inheritance. What begins our genes and the pigments they code, carries through until we're dressed and painted.  As the visual manifestation of our DNA, we send out energy signals that others translate as beauty and harmony.
When you match a blouse to your swatch book, match the whole swatch book. That's how we're going to be looking at you in the shirt. Lay the open book on the shirt. Does one drain energy? Are they even? The  matching article linked at the beginnning outlines the rest.
The lipstick below next to the swatch book. How does it feel? Because that's exactly how it's going to feel on the face that contains those colours.
Cosmetics, like clothes, should be matched to the entire palette. Our eyes can't match single swatches to cosmetics accurately. Between any 2 or 3 Seasons, there may be colours that appear similar if viewed individually.
They're not similar when comparing the entire Seasons. If I transplanted a peachy orange from a Bright Winter swatch book into a Light Spring book, where there are many peachy pinks, I guarantee you'd see it. It would be the only thing you'd see, in the Light Spring book and on the Light Spring face.
Matching makeup to the whole palette works for eyeliner, mascara, bronzer, anything. I think it's easier than matching clothing. It's not just me, student analysts pick it up very fast and can place any cosmetic colour within a single Season. In our last analyst training course, a student had swatched one of those "lipsticks that match every woman". We found that it matched nobody.
Smear or draw a fairly thick application on white paper in about a 2×2 inch area. Use more than you'd ever apply to the face. If a colour is right, it will belong perfectly on the face.
Hold the swatch book alongside the makeup. Anchor the bottom page with one hand. With the other hand, flip through book slowly, opening it up enough that you can see all the swatches. Watch from the side.
Do the makeup and swatches have your attention equally?
Are you looking at one more? If  yes, you will be IRL too.
Go even slower when you come to the most similar shades. Do they belong together? Are they truly beautiful, surprisingly so, even inspiring somehow, making you want to pause and look a little longer?
In analyst training situations, we are learning to place a colour in one Season so that analysts can recommend beautiful makeup to their clients. As always always always in colour analysis, you never cancel one till you have a Better-than. Once you think you have the best choice, be sure you've compared it to its neighbour Seasons. A colour analyst is always comparing. As Terry has said, "Compare everything to everything."
The matching images in this article are all with Bright Winter. To make your decisions, you'd have to try Bright Spring for sure. And then you'd say, "Fine, but I don't own a Bright Spring swatch book." You don't really have to unless you're a colour analyst. If you're a Bright Winter woman, you only have to decide if you would wear this lipstick, not who would wear it better. I do believe that owning the swatch books for one's neighbour Seasons can be very valuable, just to have something to compare with.
Whether the identical colour is there or not is irrelevant, as it is with matching clothing, as it is with my drapes. That's paying attention to the wrong thing. Back up. Bird's eye view. Telescope not microscope. How does the whole thing look as one composition?
This is Cover Girl 415 Siren with a Bright Winter swatch book (original Sci/ART). Here's my read of this colour for this type of natural colouring:
Feels fine. This woman (the swatch book) could wear this colour nicely.
The pigment purity is good. The lipstick doesn't look faded or dingy on this face. The dots are not overwhelming the lipstick. Neither are the dots looking weaker, where the only thing we'd see is the lipstick on this face.
The lipstick is a bit warmer (yellower) than the dots but that's not necessarily bad. The type of heat is consistent with this palette. It's pretty good with the center red dot. I like the blues with this lipstick. (The colours in these photos have been adjusted slightly.)
I would like this lip colour with these colour elements in a print.
Rachel, a recent student whom you'll meet formally very soon, noticed recently at this line of lipstick holds its colour and saturation when swatched extremely well. Many brands fade and become truly muted. Do they do that on a face? I'm not sure but I'd bet yes to some extent. Another thing to make note of when you swatch on paper, especially if you're a high saturation Season, and especially a Bright where colour purity is paramount. Does the colour look the same in 3 hours as when you first drew it?
Notice the PinIt button in the lower photo. My new obsession. If anyone uses the button, please do LMK if it doesn't work. I'm just figuring this out.
My excellent web support, Rick, is adding a detail showing latest Pins in the right sidebar.
If you have a look at the Seasons And Styles board, you can see items chosen  for their colouring and receive direction from Rachel about which sculptures (Style Types) wear the designs most beautifully. Feel free to ask questions. You can be as impressed with how very smart and knowledgeable Rachel is as I am.

—–
December 6, 2013 by Christine Scaman · 35 Comments
Still happening. Bright Winters are walking in the door with so much to teach us.
Too light for Bright Winter? too warm? too soft? Why isn't it shocking?  I like it. The pigments are clean. It doesn't feel like a Light. The shocking part is only one interpretation. There are a million others.
Q: If I'm a Bright Winter, why does half the makeup look terrible on me?
Short A: That's typical of all 8 Neutral Seasons. Nothing different going on.
Long A: Being a Neutral Season, meaning a blend of a warm and cool parent colour groups in your natural colouring, means that your palette contains warm and cool versions in most every colour family. That in turn is because that's how the colours in your body are set up.
In a Neutral Season person, the native colours might be very fussy about lightness or darkness, or softness or clearness. The skin says, "You mess with one of those, I'm going to mess with you. " On the warm to cool issue, the colours say, "A little warmer or cooler, no problem. I'm fine with as long as you don't drive all over the road. A little right or left of center isn't a problem. I have a different center line I have to stick to for you to be awesomely beautiful and defined in your clothing, hair, and makeup. A touch warmer or cooler? Fine. Do what you gotta do."
That's most people. Nothing is true in everybody. Some Neutral Seasons are as fussy about heat as a True Season is, or almost. Especially Bright Winter because the skin is Spring-delicate but the colour intensity is Winter-big. Touchy combination. The magnitude of Winter's scale (when it cools, it cools fast and hard; when it darkens, you notice), plus the complexity and high responsiveness of this colouring, and the tolerances are more Yes or No – not unlike everything else Winter.
In clothing, I have never seen the Neutral Season woman who can't wear her warm and cool colours very well, some more rigorously than others, of course, as we talked about in the previous article, Bright Winter Q and A. We all begin in our 12 Tone or Season palette and adapt it to our particular contrast level, body shape, age, taste, and so on.
That's clothing we're talking about. Neutral Seasons look boring if they stick to one edge of their palette, be it warm or cool, regardless of how close to their warm or cool neighbour their colouring sits in the 12 Season cycle. They are far more exciting and interesting if they dress all over their palette.
Cosmetics are different. It's the rare Neutral Season woman who wears her warm and cool colours equally well in makeup. Most of us have a particular heat level within our palette that seems to work best. It's less tightly defined with clothes. It is more tightly defined with colours we paint right on our face. The heat level for cosmetics isn't always related to where our colouring is positioned in our Season or Tone, warmer or cooler, probably because cosmetics mix with skin pigments and are influenced by other aspects of skin chemistry. A bright Dark Winter could wear the same lipstick as a dark Bright Winter. Bite Quince is a great example.
Some Neutral Season colouring is unusual in its high sensitivy to heat level in clothing. Really, in any Season, the average appearances and rules about appearances don't exist in the real world, certainly not among the Brights. There will always be those in any colouring than sit at the extremes of any parameter. Some Bright Winters tolerate dark colours well, but white not so well, where a little too cool is a lot too ghostly.
Is an analyst going to have 5 white drapes? No, of course not. Especially not white. It's the hardest analysis colour to make decisions from and the most difficult colour to assign to only one Season's drape set. How extreme can you make white to have it represent only 1 Season as Test Drapes must do? If the Test Drape white is not your perfect white, your analyst tells you what needs adjusting based on your analysis process, and you go to the store and find THAT white.
Makeup texture is crucially important in the Brights, again because of the big scale and volatile settings in all 3 colour dimensions. On all colouring whose appearance is young and angelic, sheer may be better than matte. On a more dramatic presence, an opaque texture is necessary to support a face that expresses power in the more traditional sense, to balance more imposing eyeliner and blush that in turn balance the architecture of the face.
Lips should balance eyes and hair for the whole head to look balanced. If hair colour or textures are strong and striking, as opposed to clear and gossamer, matte lips can make more sense, though it's still brightness that really matters. On a strong, mature face with Winter level features – significant hair, arresting eyes, and notable clothing – an invisible mouth too close to skin colour, is, well, it's old. This kind of face wears matte just fine and is too busy to reapply gloss every half hour.
Bright Winter? Clean pigment, not too warm, small yellow accents, ends very near black, red-toned gray in background (but not blue or mauve grays like pigeon or raincloud). That's a stunning outfit. Only a Bright Winter could wear that pink in eyeshadow, blush, and gloss – but not every Bright Winter.
Q: In the last article about Bright Winter Q and A, do you think some people are in between Light Summer and Bright Winter in their Season position? Do they look pretty good in both palettes in clothing?
Short A: No. I think nobody is located between True Seasons. True Seasons don't overlap. Colouring can be located between Neutral Seasons. Bright Winter and Light Summer share some colour properties but their clouds don't overlap in colour space. Some great analysts might see this otherwise though. Don't get locked down by my bossy delivery. That's just how I talk.
Can they share clothes? Depends. Age, taste, safety, degree of fussiness about being perfect. Also how colour perceptive the audience will be.
Long A: Christie Brinkley could be between Reese and Julianna. No real reason for me pointing that out, just a similar kind of colouring and face. She might be neither Light Summer nor Bright Winter. Probably isn't, in fact.
I said before that Winter is an extension of Summer. You know by now that I say things too broadly just to unstick something in your head that shouldn't be there. For instance, when I said, "Any Season can have Any hair and eye colour." It's mostly true. You can have blue, green, or brown eyes in any Seasons. Now, it won't be the same blue, green, or brown, but we can't get into the details until the wrong generalization is out of your head space.
So Winter is more Summer in some ways. OTOH, Autumn and Spring are seriously different. Therefore they belong opposite a circle from each other, with Winter and Summer also opposite. Then the Neutrals can assume their correct positions, or oppositions. Then the heat levels can assume their correct positions, or oppositions.
There are colour analysis systems that go around a clock in the Spring, Winter, Summer, Autumn order. I don't understand that. For me, I can make more sense of Spring, Summer, Autumn, Winter. That makes the neighbours and the opposites more logical in my head. While I respect the work and vision of everyone in our industry because every one has added to our knowledge, placing warm next to warm is in contradiction with the physics of illumination. Warm and cool don't move into each other, they move away from each other, I believe.
But there is NO Winter person who drapes equally in Summer colour, IMO. You're one OR the other. When I say Winter is more Summer, I have no smudged line in my head. You're still on one side or the other side.
To me, there is never a real life person who can't be put solidly in one. Some great analysts disagree. If I'm the analyst today, a person is either Winter or Summer. There's no blend. My students don't leave here without proving this to themselves.
In a TEST situation, you're either or.
However.
My more specific point was that they can use Light Summer to grow into Bright Winter. In the store, you can wear Light Summer if Bright Winter is too much, and still look a million % better than all the other choices you could have made that day. In the totality of a Light Summer outfit, a Bright Winter item could be the only thing people see under PCA lights. Or vice versa. IRL is different. Our eyes adjust and adapt and compensate all the time.
Coming around to bright colour? Great. Keep a delicate feeling about it. Keep your lights close to white if you're Winter. Could the flower be Bright Spring? Maybe, hard to tell from photos. If there's real red, it's feels closer to Winter. Shocking? Maybe in a cement room.
Q: I wore a perfect Bright Winter lip colour, not too warm or cool. It swatches just right. I took good pictures. All my friends said it was wrong for me. Now you tell me I'm a Bright Winter. How can I wear lipstick that everyone thinks is off?
Short A: They were too absolute, and about a different issue.
Long A: First, if the friends are online and have not been in a room with you, they don't know because they can't know. Ever met anyone who was exactly what you expected online? Ever seen a cosmetic that was?
Second, what do you look like? Young woman, young features, and opaque looks like Mom's makeup. Often much of the palette of colours, in clothing too, is too powerful for young men and women to pull off. It will happen in time. The adult will surface. Eventually, the face will shift from Spring sweet to Winter regal, even though you're still Bright Winter at 17.
It makes sense to give a hard face a hard lipstick. Give a soft or young face SHEER lipstick, NOT SOFT. Don't reduce saturation or you'll move the colour to someone else's makeup bag. Reduce opacity. Two completely different concepts.
The friends knew they crashed but couldn't tell into what. The issue was opaqueness, which does look like Mom's Makeup. The viewer sees that and thinks, "Whoa. Back up. I have no idea where this gun will fire. I'm not getting close and not showing much of myself." The friends felt that and said, "Can't be your Season if the lipstick test fails."
They were just wrong about what's wrong. The GummiBear version of the exact same colour could be superb. High pigment density in a transparent application is how Bright makeup looks right. Makeup makes sense and belongs on a face when it reflects light in the same way that the skin reflects light (see Best Skin Finish articles, Winter, Summer, Spring, Autumn.)
Opacity and transparency are not ways of measuring colour but they most assuredly influence how we see and feel about it. Would you put house paint on a doll's lips? Same colour in jellybean, does it feel better? On a Bright, too sheer is ChapStick. There has to be pigment density + pigment purity + transparency of application.
We can't look at a photo and adjust one parameter of those three and know what it would do to the face, just as we can't look at two colours of different colour dimension, say saturation, and guess the lighter and darker. Our eyes get mixed up when one thing changes, about the other things. It guesses wrong. Which is why a correct PCA has to find a way to tease the 3 colour dimensions apart and evaluate each one separately. That means exact drape colours and a logic process that sails around these storms, not into them.
Sheer also allows more movement on the warm-cool axis. Sheer makeup is good on anyone making adjustments because our own pigmentation shows through and brings it nearer to us. It's instant, built-in, foolproof cosmetic colour customization.
There is always part of what looks right to people that's just taste, same as any art form. And memory, intuition, emotion, and subconscious. We have little control over any of it but they influence our decision-making. Analysts fight their personal feelings about colours all the time to keep it purely objective, part of why a PCA system that measures something is so essential.
A nice picture to break up all the print. Ridiculous how much I can talk. Also lots of Bright  Winter going on. Clarity, smoothness, high reflectivity, transparency, and some nice neutral colours for pants and a coat in the background.
Q: If I'm a Bright Winter, why do I look like a child when I wear the clothes? The colours shouldn't wear me, should they?
Short A: You'll grow into them and get used to them. It's normal.
Long A: A young Bright Winter might feel the colours wear him until he's 30, especially if he's blonde and blue-eyed. If the family and friends have only seen the sunny rascal face, and that's how he's always been treated, and therefore how he sees himself when he looks in the mirror, how can anyone know that the power face is already the bigger part of him, and will get bigger with adulthood? When everyone has seen him as Dennis The Menace, how fast can the room adjust when Beckham on the GQ Cover stands up? Everyone has some catching up to do when Dennis walked in and Chris Pine will be leaving (hey, Pine looks like Hough, Witherspoon, and Brinkley too. Like they could be a family.)
How would you feel if she were your sister and your consciousness of her goes from this to this (scroll down to Out of the Desert), in an afternoon? (these are not necessarily Bright Winter; get the feeling and the lines, not the colours)
When those who always saw Lollipop Bouquet had to adjust to Candy Cane?
And what if Candy Cane suddenly became Grecian vase? Winter is a grown-up. Never underestimate the power, maturity, and seriousness inside even the youngest Winter. Many Winters seem floaty in various ways. Don't be fooled. They're not.
My eyes saw the person and, because the skin is quiet and the face is united, bounced immediately to the eyes. And couldn't move away from the eyes without conscious effort. Perfect. The lips balance the hair and eyes so the whole head looks balanced.  Barbie or bubblegum would  not be better. I can't even talk about rust. The face would not come across as it does with less lip. The image would be compromised compared to this one. The same could be said of more lip, especially in the angelic quality of the face. Burgundy would not be better, even her own sugarplum could be a lot. For now. If you're not wondering what the lip colour in the photo is, you and I have a whole different opinion of beauty. And that's perfectly OK and normal, probably everyone has different opinions about beauty. It's YSL Glossy Stain #13.
More importantly, until you're seen in real life in your true and native colours, nobody really knows what you look like.
Lines won't assume their correct shape till we see them in their real colour and texture. We don't know the true shape of a line till we see it in its true and real colour. Carol Tuttle of DYT really saw texture differences well, and closed the circle nicely by describing them and then applying them in apparel.
Under the PCA lights in a gray working environment, we cancel all the surrounding world's noise, and there's a lot of it. Then we find the right colours and textures. On every face, with every drape change, we answer questions about:
colours
lines
textures
ONLY THEN do we look at the face and say, "So now. What shape is THAT?"
This is part of how body line assessments get confused. If we see a jaw or nose or facial line that's fuzzy or distorted by incorrect colour, it makes it harder to find the Kibbe or Type or whatever archetype system we ascribe to. Especially in photos where nobody has spent any time with the real you, and where our eyes must make assumptions.
This is why correct colour analysis takes priority in choosing apparel. First, you know your colours for sure, then figure out your lines, and then your own unique expression.
L. is a recent student whose background is in science. Her work demands that she peel thinking patterns and decision-making processes back to the bone. Of the rigor of the PCA process, she said, and I paraphrase,
What sounds good and feels good might be right but it might not. We need to keep all options open and examine them. As humans, we have a vested interest in an outcome whether we admit it or not. Therefore a correct analysis of anything, colouring, a drug, a patient, requires that we solve a problem in many different ways before making a conclusion that will later support a structure. It's a cumulative gathering and building of information to arrive at the best decision.
What's the vested interest? Proving to ourselves that we're right about what we thought we were right about. Ego's favourite game.
What's the structure that will need to be supported? You at the mall, at the makeup counter, in the hair colourist's chair, in control of your appearance.
Just beautiful. Dark green is the neutral. Love colour as neutral on anyone with Spring. Baby peach is gorgeous on Brights. Faint heat in the center. Symmetric, repeating, balanced (Winter) and out-of-this-world.
To the previous article, Susan asked:
Q: Brights who 'look' light, bright and clear; do you mean they look so only in their colours?
A: Depends. Sometimes, wearing muted colour can dull them down substantially. What's a Summer colour compared to a Winter one? Warmer and duller. And that's exactly what a Summer white drape does to a Winter face, makes it yellower and fogged in, among other things.
On some Brights in muted colour, they seem to look more bright and not attached to their clothes in some way. Like the two elements are finding the place where they most differ and force it even wider.
Back to TMIT, another broad compromise to help us think about something in a new way. Dark people look good in dark colour. It's pretty easy, even if it's not perfect. Dark Winter can manage Dark Autumn or dark Soft and True Summer quite ok. Bright people look normal in bright colour, while the rest of us look a little absurd and taken over by our clothes.
That's what the colours do to us.
All colour, every idea and any conflict, is a 2-way relationship. Walk around the belief and look at it from the back side. What do we do to the colour?
We could rephrase the above to say that Dark people can take a dark colour and make IT look normal and not so dark. My lipstick is very dark among the 40 choices in that brand. It doesn't look black on me but it would on most people.
A Bright person can take a bright fabric and make it look normal, just blue, just pink, what's the big deal? On the rest of us, it settles somewhere along the foolish-neon-toxic spectrum, and more so, the longer it sits on us.
We could say that a Bright person takes a clear colour and makes the clearness look less exaggerated. Maybe that's the ultimate tolerance. The best belonging. "I'll take what's out there and extreme about you and bring it in here with me. We can bring out the best in both of us. Neither one bigger or more the way it would be on someone else. Neither of us lost or less. Instead, and only when we're together, we are able to make each of us found and more." Synergy. More than the sum of the parts. Synchrony between our native wavelength and that of what we add. Harmony. The magic word. The magic feeling that colour analyzed people feel and others see.
—
Many Bright Springs have requested a similar Q&A post. For me, these are not the Q that come up for that colouring. Are they for you? If yes, I'm happy to write about it. If these are not your exact concerns, what exactly do you want to know? What problem are you having? What doesn't make sense? What are you just putting up with or having to work around all the time? Tell me the exact issue. If one person is wondering, be sure that thousands are.
September 23, 2013 by Christine Scaman · 18 Comments
or
Q: Why is learning Yoga like learning your colours?
A: Because it's the same as learning anything.
It takes a Winter to make black look interesting, deep, meaningful.
Only a Summer's colouring can take pastel yellow, and greenish yellow at that because how else can you make yellow cool but add blue, and have it look happily, generously, fully, softly, buttery yellow.
The drape colours and our clothing colours, they have an effect on us. We have an effect right back on them.
The heat of True Autumn doesn't look too hot under that face, nor does it make her face too yellow. The gold, teal, and bittersweet look perfectly at home and she looks peaceful and honest, Autumn's claims to fame. I so love these qualities in these people. There is nothing for neuroses to stick to. It just bounces back in the best way.
The Dark Seasons aren't necessarily dark to look at. There's lots of hair and eye variation, just like any other Season. What Dark means is that on them, dark looks normal. On other colourings, it would look too dark. My 'normal lips' lipstick is darker than you'd expect because as a Dark Winter, my colouring takes dark and turns it into right. Once we learn our own colouring, we control the retail world, a nice change from the other way round, which is how most folks live.
A Spring guy in Autumn colour tells the world, "Hi, I'm John and I'm a little angry all the time. Watch out, I piss off easy." And yet, nothing of the sort is true, but no wonder nobody will give him leadership positions.
You walk into an office. Before you cross the carpet to shake his hand, the Autumn guy in Autumn colours has said to you, "I am THE guy who's going to get you and your 8 cats out of a burning building." And as you cross that carpet, you think, "Buddy, you are THE guy I want around to get me and Poochie out of the fire." If he'd been wearing Summer colours, he looks lucky to get himself out, let alone Poochie and you.
Find the first edge of your Season. Settle, wait, and become. Grow back into your natural colouring.
 
Here's a stereotype for you: the Bright Winter being told she's a Light Summer. Happens often. Both are Neutral Seasons that have much in common in 12 Season personal colour analysis (PCA). Both add the same amount (small) of the same kind of heat (Spring). But we forget the differences between icy and pastel and can't interpret them on a human face without right drapes. Bright Winter's super concentrated blue looks normal on her, just blue, even more normal and balanced if it's shiny. She looks reasonable in it. Reasonable, exciting, and could be taken perfectly seriously without being remembered only for what she wore.
—
Digression 1: about comments that Winters can't be blonde-haired or beige-haired and blue-eyed because it lacks in contrast. It simply isn't true. Please, come and watch a real analysis with accurate drapes. Please, at least be open to the possibility that there is another way. Once you see this person balance pitch black, or once you watch their presence fade, the lower half of the face weaken and recede, see the face appear dusted with white powder in Light Summer colour, the face become mottled and yellow in Summer whites, you begin to understand. PCA is about discovering your natural colours. If this light-appearing person harmonizes with pitch black and pure white, then they contain those pigments. Therefore, they contain the contrast of a Winter. The fact that this information can't be discerned by staring at the complexity of a human face doesn't make the information incorrect. It's the part about knowing human pigmentation without measuring it that might need some revision.
—
Digression 2: I see things online about the relationships between Neutral Seasons that have a similar start point and add the same amount of the same kind of colour warmth/coolness. So, Dark Autumn and Bright Spring begin as pure warm Seasons (True Autumn and True Spring) and move one step into Winter. When they share colours, to my eye, it doesn't work as well as the theoretical/conceptual argument would have you think. Keep the overall balance in mind. Try not to borrow from the other palette precisely, but rather from a space between it and yours. It's not a bad idea at all, it's quite clever. There is a relationship between these groups for sure, as there are many relationships between the groups of natural colouring, the Seasons. I find the Winter Neutral Seasons of Dark and Bright actually do better in True Summer than Soft or Light respectively. True Summer is just a little warm relative to Winter, has more clarity than Soft and more darkness than Light. The overall of True Summer looks closer to home on a Winter Neutral than Summer's Neutrals do. In clothes or drapes, it's the True Summer that looks better on Dark and Bright Winter, IMO.
On a Light Spring-coloured person, Soft Autumn colour looks bulky and chunky.
The reverse: an Autumn woman wearing Spring colour. Well, you know how tiny, dinky jewelry on a large-framed body can make the jewelry look smaller and the body bigger? The strength and substance of Autumn colouring forcibly placed  next to Spring's lightness and fun makes the face look more solid (I'm trying not to say masculine) and the colours immature and inexpensive. In her right colours, Autumn women project all the feminine beauty that Summer can in Summer colours. I mean, Autumn is Raquel Welch territory. There's a reason that picture of her wearing a fur bikini was iconic. Wouldn't have happened in Twiggy psychedelic daisies. Even at a tiny level, this effect takes place. A Soft Summer woman wearing True Summer colours looks a little more muscular or macho somehow.
On a Light Summer, the Bright Winter colour is the only thing you see. Even if it's only one part of an outfit, it becomes either the only thing you notice or the only thing you don't notice. Of course, there's a middle ground, where a dark Soft Summer that's a bit more saturated could be close-enough-is-good-enough on a Dark Winter.
What's really good about these relationships is that they get the heat level correct. That's absolutely huge. It's amazing how just getting this one colour dimension right changes your whole appearance and the feeling of your appearance. In cool colour, you look grayed and a little cyanotic. The good news is that your transfusion is as easy as changing your shirt. In too warm colour, the skin is yellow, teeth yellow, eyes dull, bone structure is blunted and flat, all true whether it's your hair, foundation, or clothing. It's so hard to get cool foundation. All these makeup artists talked companies into yellowing foundation, but it's way too much. Chanel, Merle Norman, some of the L'Oreal True Match, they make some decent cool choices. Cool foundation, especially Winter's, is grayish in the bottle.
Some theoretical arguments don't work well IRL. For instance, you could draw a line in colour space where 2 Seasons meet and there would be some shared coordinates, meaning colour dots belonging in either Season. No right or wrong, it depends on the system and the palette designer. I have never once seen the textile colour that belongs equally well in 2 groups, nor the person in 2 Seasons. This is partly why other PCA systems don't cross-over well into our Sci\ART based system. Not only is their logic process different to arrive at the Season, but the colours often belong to more than 1 Season. In Sci\ART, at least my vision of it, every colour stands alone and every Season stands alone. That's a very big deal as distinctions go. Our drapes don't work with other systems, nor their drapes with ours. You can't just say, "It's all colour analysis, should be interchangeable." Trust me, it ain't. You'll get yourself in a mess that will need some fixing. (more about this in the comments to the Career article, one back). I am absolutely not saying that one is righter or wronger because every system and every vision has its merits, just that they don't mesh together.
—
We should be defined in our clothing, bringing out the best in each other. Our face should be in front of our clothes and distinct from them. A Bright Winter in True Spring colours is very close to greatness. Except that she is draining the colour from the fabric and backing it up from our awareness. The lower half of her face is disappearing into the garment so her presence is dissolving into her clothing. The face yellows and the drape is already yellow, like a big yellow circle of flatness. There's no excitement. Another person or analyst might see that as harmony or as a glowing tan effect, but I don't. Â A difference of opinion perhaps. It depends on your ideal of beauty. You might totally subscribe to Hollywood's love of a solid yellow wall of hair. That's great and fine, but I wouldn't. We don't all need to line up behind the same idea. There is no right and wrong here.
Summer's skim milk white looks as cloudy as skim milk white is relative to Winter white, placed under a Winter face. They don't belong together and push each other even further in opposite directions. They find the thing that makes them most different and widen a little adjustment into a chasm of unbelonging. Under a Summer face, her white looks like white. Just white.
Notice grouchiness, confusion, and doubt. "They don't make anything in my colours."
I ask students, "In that colour, how does the person look like he's feeling?" We sense that he must be feeling in a way that he doesn't at all. Bright Spring in Light Summer colours can look feeble and frail. Like, "Hi, I'm Ted and I'm exhausted." No kidding he's had trouble getting hired. His inner and outer energies come rushing back when he wears what he is. Vitality and health can be as simple as choosing a different T-shirt.
The Dark Winter in Soft Autumn colour announces, "Hi, I'm Ellen and I'm running out of gas. I'm checking out." Change your shirt. Suddenly, your hair looks clean, more coloured, the skin is tight to the bones, all good. Suddenly, people are more interested in giving you money.
A Dark Autumn wearing Light Spring peach looks like a log cabin painted blossom pink. It's irrational. A floating, disconnected head. This picture says, "I can't make reasonable decisions about myself. How likely am I to make them about you?"
Colour analysis matters. Every person should have this information about themselves by the time they are 20. Like a social identity. Social competence has incalculable value in this world. Others decide this about us within about 10 seconds of seeing and greeting.
On a random clothing rack, Soft Summer colours are the grayest relative to all the other colours. The Winter colours are the boldest and darkest. Maybe our character tries to equalize itself, or find balance for the traits that are more extreme in us, so we reach for our opposite. Many a person with Summer's type of natural colouring wants to project more push by wearing Winter colour. It backfires. Now, the only thing you can see between her nose and toes is the garment. By comparison to the clothing, the woman has faded away even more. Now she looks muted, where in Summer colours, she would look fresh and gorgeous.
She stays with Winter. Hair colour that was fresh, natural, and lively gets is run down and washed out against the Winter background, so she tries a few hair colours. She tries darker eyeliner. But all those bold colours don't tell the world, "I am audacious and adventurous." because we can barely register the person at all, nevermind find them daring. The person who is meticulous, tolerant, perceptive, precise, and soft-hearted is telling the world,
"I am unplanned, indiscriminate, possibly abrupt, possibly intense, and possibly odd.",
so, even before introduction, from the time it took them to get from the door to you, you think, "Note to Self: Prepare. This could go a lot of different ways."
Ten minutes later, you think, "Wow. This is the nicest person ever. I could talk to them for a week. Didn't see that coming."
Once Summer pulls their own colours from the closet, the magic happens.  The wavelengths synchronize instead of competing with and neutralizing each other. The whole picture unites. Those grayer colours aren't gray at all on her.  They're fully energized, present, and focused, and so is she. Her hair is very colourful and enhancing.
Remember that you are safe. You already look way better than you used to. From here, it just gets better.
Bright on Bright = Normal
Bright colours don't look overly bright on Bright Seasons. It's the rest of us on whom they are too strong and more than we are, a distracting challenge to our natural colouring. On non-Brights, the colours say, "Look at me!!! Look at me!!!! Forget about her up there. Look down here where all the action is!!!" We would look drained and erased, worn out from always competing with our clothing. Not so on the Bright colouring. They look normal.
A Bright Winter can drain colour from most any fabric, including Dark Autumn and Dark Winter. She can dull Dark Winter's strong coral rose into looking like True or Soft Summer colour.  Under her face, Dark Autumn's fabulous, rich, full, bronzed raisin looks drab and plain, maybe even a little dirty. Which is how Autumn makeup looks on her face.
Even True Winter, one powerful set of colours, looks washed too many times on a Bright Winter. Plus heavy and blue. No excitement. The whole image drags down. Change the drape. The lights come on. The whole picture lifts up. The lines all focus and turn upwards instead of like melting ice cream.
Many Bright Seasons, Winter and Spring, have beige hair. They contain Spring, after all. They often feel the hair is mousy and blah. It sure is if they're wearing muted colour. All the life goes out of it. Out comes the hair chemistry. If they'd just change their shirt, the hair would sparkle. Bright Season hair is never ever mousy in correct colour.
Trust. Just let gravity take you. The great clothes and cosmetics will start showing up just because you've asked them to. Give it your attention but don't stress. Effortless effort.
A Bright Season in their own colours doesn't look like a Hiliter marker or more noticeably coloured than anyone else. Her red just looks like normal red. On someone else, the shirt would walk into the room before she does. It's only on a Bright that it wouldn't behave that way.
She doesn't need to shop for shiny purple or neon pink. She just wants to repeat certain colour properties to look normal. That's what it takes for her to look like she really looks. Colour analysis will find you a pretty lipstick but it's way more organic than that. It will find what you really look like, in colour, line, and texture. The feeling in the observer is, "Oh, is that what you really look like? I couldn't see you before. You were distorted."
You know how when people take off their glasses and you suddenly get a whole different picture and feeling? It's like that. An artist could paint you with a thousand different facial expressions. The viewer would expect a thousand different women to own each face. Might as well broadcast the real one.
New Bright Seasons may experience disappointment bordering on fear. She has seen her colours on others and thought, "Oh, that's just too much." Yup, on them, it sure is. But the rest of us see those colours on you, not on your hanger or on everyone else in the room, the way you do. On you, we think, "Fine. Nothing to adjust to. Normal. Enough. Good. Interesting. Complete. Balanced. Clear. Healthy. Easy to look at. Nice eyes. That woman gets herself."
She's here for us to interact with. Otherwise, she's partly invisible, a place where many of us feel so much safer and try hard to find a reason to justify staying. And oh, boy, when a PCA is pulling out of your hiding place before you're ready, it's panicky. Go with it. It serves nobody to play small.
We compensate in so many ways to disguise or adapt our personality, often without knowing it, often in response to demands of the environment, parenting, society, and all the other pressures coming in. In the never-ending journey toward self-knowledge, surprising examples of being untrue to oneself turn up.
Surrender to stillness. Don't overthink it. Just be in it.
Easing into the Bright Seasons.
You don't have to wear the test drapes. They're just measuring you.
You are not head to toe poster paint as a Bright, or dishwater as a Soft, or maudlin if a Dark. I use words that separate the palette from all the others in the mind of a person considering all 12. I have neglected to clarify that solo on the right wearer will it not look as extreme as the description. It finally makes sense.
Combinations matter. Add zing, your way. Wear dark teal jeans, a peach blouse, and wind a shiny, Chinese silk, peacock-printed scarf round your neck. This is a very different Winter from the other two.
The heat matters to Bright Winter. She needs to add the sunny, the sunbeam. This colouring shadows easily in too-dark or too-blue. Bright Winter is close to Bright Spring. A person could design those colour palettes to be closer to True Winter or Bright Spring and still be within the realm of Bright Winter. Who's to say either is righter or wronger? They need the heat in their colors.
She forgets that the saturation only means pure pigment. It does not mean vaudeville, hussy, burlesque, or Halloween clothing. Purity of pigment matters. Even in True Winter, a palette of pretty high saturation, her skin will dull to the exact degree that True Winter is dull relative to Bright Winter.
The overall picture is too dark. Bright Winter is significantly lighter than the other Winters. Although the darkness range is similar to that of True Winter, the global impression is definitely lighter. Many of these folks have medium beige hair and blue eyes. Even if hair and eyes are dark, there is a light-bright reflectivity in the skin. Too dark or too blue moves to gaunt very fast here. Black is not automatic at all. Very very unique type of Winter.
She's got the colours right but the garment lines are too straight and serious, when she's not linear in her body type. Natural shapes make stripes feel like jailhouse prints. If you're very rounded in your outlines, you should be shopping at Victoria's Secret. Straight lines don't work with your curves, they over-accentuate them. Two differently shaped garments tell a different story, despite being identical in colour.
If your character is flighty and whimsical, banker's stripes make you wonder if the analyst got your Season wrong because your spare and linear-thinking Bright Winter friend looks so good in them. Your analyst did fine. No two women of the same Season will wear it best in the same way. Your colours are when your clothing, cosmetic, and hair colour journey must begin, but it's not where it ends.
Her makeup is too strong for her age. If you're 20, wear sheerer and lighter. Feature definition looks like youth but adapt it for your age.
Her makeup is too dry and opaque. High pigment in transparent application is better.
Shine is better than matte. Satin and frost shine is better than dewy and wet shine if Winter, the reverse if Spring. Distinguish the two types of shine in your  mind. They look different to the rest of us and tell a different story.
Fun matters. Wear something happy. A polka dot leopard pin. A black watch with a gold daisy motif in the face. Button-down classics drag the whole thing down.
Sweetness. These folks have a cute quality when they're 70, like kids in an adult body. Add baby peach, yellow, candy colour, peppermint colours. Find colours that would taste good and a little sharp or a little acidic. (But not bitter/vinegar, which is better on Dark Autumn)
Ease in with bigger neutral blocks and smaller colour blocks at first. A Bright might look boring in too much neutral colour, maybe more so if a Natural body type. The 3 Springs are this way, but it extends to Bright Winter, who needs colour in a sharp way, and the Light Summer who is also flattered by colour in an analogous type of scheme (colours that are neighbours on a colour wheel).
Try the bright colours further from the centre in the beginning, as nail polish or a handbag.
Limit to smaller pieces for shine. A watchstrap. All Winter does well in some type and amount of shine.
Explore the lighter colours. I completely disagree with the hair colour myth that lighter hair colour looks younger on all women. I do agree that all colour, and light colour in clothing, looks younger than the Safe Black don't-notice-me uniform. These can be hard to find and take practice to match. Learn to lay the open palette on the garment rather than matching one little square or dot to anything. That's what you look like in that garment. Do the light colours of the palette look either wimpy and weak or too strong, sparkly, or separate relative to the garment? If they belong together, the two should just settle in.  Great clothes are part of you, like a great rider and the horse are part of each other. Picture how it would look if horse and rider were out of stride. That's how wrong colour feels.
Uplight with pale gold for Spring, in sharper lines if Winter, like NARS Albatross.
Our colour palette is where we begin. From that platform, we find our contrast level. the blonde haired blue eyed Bright Winter is a little more gradual, but still supports black mascara than the Asian Bright Winter.
Melt into a new friendship.
Live with it for a month. Then go back and try on the clothes and cosmetics you wore before. Do they still feel like home?
Just like feeling irritability in a pose, if you allow it quietly and calmly, it  might flip to its opposite: Peace.
September 14, 2013 by Christine Scaman · 16 Comments
Excellent Q from a reader:
I'm a Bright Winter and have always felt that I had cool undertones to my skin but also have some freckles which makes it less obvious. Â When Prescriptives Cosmetics was in business, I tested as having Blue Red undertones and I used their foundation with cool undertones for years. Â I recently decided to try Bare Minerals foundation. Â Two different people who sell this brand have tested me as a Neutral undertone. Â This could make sense since I'm a neutral season but I've always known myself to have cool undertones. I have a little bit of a tan right now. Â I'm not trying to tan, but I play tennis outside and despite my sunscreen I get a bit of color. Â Would it be possible for me to seem like I have neutral undertones in the summer when I have some tan and then seem to have cool undertones again the rest of the year when I don't have a tan? Â I'm just wondering if I should wear a neutral foundation in the summer and a cool foundation the rest of the year.
Your undertone is fixed and determined by your genetics, and is shared by all your colouring including your tan. Your Season doesn't change with a tan, though you might have different colour preferences, for the higher contrast with the lighter choices, for instance. Many Bright Winters can find black too severe or their coolest colours too shadowing, and a tan might change those tolerances enough to feel more comfortable.
When you're tanned and look warmer, the undertone might seem warmer. Whatever undertone means, it doesn't mean 'overall feeling and effect'. This is one of those "It looks warmer and feels like it should be warmer, so therefore it is warmer." conclusions that are not necessarily sound.
Even pure cool Seasons can tan very golden looking. They look more yellow, but when their colours are tested, it's still the same cool yellow their genetics always produced. They may have more melanin, which contributes red, brown, blue, and/or black, depending on the type of melanin, but it's the same colour of melanin that it always was.
PCA determines where your inborn colours sit on 3 scales. Every colour, every body part. (In illness too? IDK, I've never draped a Before/After and don't know anyone who has).
The heat scale. Warm/cool/neutral? Neutral on the cooler side, the warmer side, or 49/51 between fully warm and fully cool?
The saturation scale. How concentrated were the pigments that you were painted with? Very, or were they a little more dilute?
On the darkness scale, you don't have a setting so much as a range. Do your inborn colours go all the way from white to black? Only 1 of the 12 does, the True Winter. I'm a Winter but don't reach fully to pure white. Mine is a tiny bit dirty white. A woman might hug chalk to pewter. If she wears black mascara, it's railroad tracks because it's outside what her natural colouring can balance. If she over-lightens her hair highlights, it will never look natural or real because only processing could achieve that much lightness in her body.
The hair of a yellow haired Light Summer can seem very yellow. She'll go online and get told she's a Spring of some sort. A clerk will give her warm foundation. Wrong. Unless they measure it, how could they know that the yellow in her body comes from Light Summer's less saturated and subtly cooler palette, not Spring's?
A salesperson has no way of measuring people's settings on the 3 Colour Scales. Even the most experienced colour analysts can't eyeball the settings.
Depending on how the line of products they're selling is coloured,
(do they have access to foundations warmed by Spring yellow and Autumn gold separately? as we know, warm can include yellow, beige, peach, orange, gold, brown, etc.)
(are those bottles labeled cool/warm/neutral really so, and in the same way that a colour analyst means it?)
(is there consistency in the cosmetics industry regarding pigments and terminology? if not, one company will call you warm, the other will say neutral)
(is the salesperson highly discriminating, nitpicky, rigorous, fussy, and particular? these are the people you want; I've been foundation-analyzed by the head of training for North America for a huge company within the last 6 months, the result was not good)
…a cosmetics salesperson could separate cool/neutral/undertone by matching foundation. The same foundation colour is the best match on the same Seasons in 3 in 5 women of the same race. It's just not rock solid.
Foundation is a mixture of your heat level, darkness level, inherent saturation, plus surface pigments. As Dark Winters (my assumption), Mrs. Obama and I have the same heat level, darkness range, and saturation of inborn pigments. She has more melanin but it's the same colour as mine if we test it. She has more melanin in the outer layer and wears different foundation.
Big Disclaimer: I made up all of the above. That's only how it makes sense to me. I do not know what undertone is or where it is. Is it a layer by itself that you could isolate and dissect out of the skin? I doubt it. Is it simply the difference in people's hemoglobin? IDK. Is it just a mixture of all the body's pigments, if you poured equal amounts together in a bowl and stirred, bluer in Summers, redder in Winters?  Does it even have a colour or is just a gray that's cool, warm, or neutral? I don't know and am not aware of the scientific testing that offers proof. This is one of my remaining Big Questions in PCA.
I am pretty certain that what a makeup company means by cool-neutral-warm is different from a colour analyst meaning. One story is probably part of the other one but they don't fully overlap. We're all using the same words to mean different things and consumers can't sort out the facts. Therefore, the Q above would also be a good one to ask a cosmetic pigment expert.
I do not change the heat level of my foundation in summer. I do use a product that sits darker in my own darkness range. Both products are cool neutral on a heat scale.
The answer to the reader's Q is one of those It Depends. Theoretically, she has a cool-neutral skin undertone and will always wear that choice in foundation. However, depending on where she finds the best foundation match, it might be labeled otherwise.
Remember. I invent answers to these questions till I can live with calmly.
January 2, 2013 by Christine Scaman · 14 Comments
In any change you want to effect, three questions matter:
1. What do I want?
2. Where am I now?
3. What am I willing to do to get what I want?
What Do I Want
Very hard question. Most of us are schooled in what we don't want. You might want to develop the full edge and potential of your appearance. If your idea of great makeup is to take what's already there and make more of it, as mine is, Winter's best makeup might have your redefining your position. The colours in the face are a lot and now we're going to add a lot more. Adding just a little more doesn't move Winter very far from the start point, or nowhere close to the max point, but maybe you just want to know a nice eyeliner and gloss and that's all. There is no right or wrong answer.
There is nothing wrong with being a Winter without makeup. The important thing is to channel what you do towards the outcome that you want. Too often, we've never identified either what we want or what we do to help or hinder that. If you're a Winter, the time has come. No face is more altered with makeup. As in life, the good and bad are equal. As in all things Winter, they are also simultaneously at both outer limits. Other types of colouring tend to look more similar with and without makeup, which is a definite good thing. But it's the Winters who can go miles from where they started, and that's good too.
I like a lot of colour on Winter, a lot of makeup, a lot of drama. The face is that way already. I want every woman to be all they could be. Would our 80-year-old selves excuse us for having been less than that? Would our reasons have been good enough? Hint: no excuse or decision based on fear or negativity is ever good enough.
This is good.
I know it's hard. This is the group whose language is power, a currency that women have been un-trained to deal in by every force in their lives. Power is not second nature to us.
Where Am I Now
Even harder question. Unpacking our own luggage and seeing what's really in there can be scary, especially if the zipper has been jammed for awhile. Lots of people can't admit their height and weight and those are facts. As the oft-heard quote states, "Reality is an acquired taste." And slowly acquired at that.
All those Winters from the 80s, which seem to have been in the majority, are very seldom Winters, which is fine because they're usually wearing Summer colours. The real Winters are buried among every other type of colouring. Their road back is a longer one for the Tone you might think would be the easiest to analyze and dress. They don't see it coming unless they are very dark of hair and eye to begin with.
Once, I'd love the Winter to walk in who is overdone in her Winterness. The young ones are, even without makeup. They're bringing it. More eyeliner (that we remove), thigh high boots (brown, but they're trying to be bigger and it's good), cape flying, doing something luscious with the hair, more ME-ME-ME. In our fifties, we women have toned ourselves so far down that we can lose our discernment of what is just normal and right.
Especially in our later years, when our faces finally carry all the power that took 50 years to build, isn't it time to stop being so careful? I get that not everyone wants to present a heavily made up, dramatic face, but it's not even about drama in makeup. There is so much caution to shake off. Drama and glamour haven't been added for a long time and yet, this is where they are most at home, most normal.
Personal Colour Analysis is a gateway to Here's Who You Are.
What's In A Winter Face: both extremes at the same time.
To be more specific:
1.  Contrast. You saw this coming. It means that there is a lot of distance between everything and everything else, such as:
Features from skin. Â The skin is very even, smooth, and quiet. Insert into that landscape a mouth, cheeks, eyes, and eyebrows whose colours create a big and sudden jump from the background. That Shiseido banner up above.
Light – dark levels of contiguous colours. Eyeliner is dark (it contains more black than any other group). The eyeshadow next to it, the lid colour, is a fair bit lighter (lid colour is medium on the other groups). The next band, the eyeshadow contour, is quite dark by comparison (more about that later). The eyeshadow highlight is icy light, nearly white (not the case for pastel on Summers and creamy on Warms).  The brow is quite dark (but not darkened more than Nature designed on anyone), very sharply defined, and dramatized extra (crisp, arched, lengthened, whatever works on that face, which is simply to see what's there and make more of it).  For sure, any particular face might need these adjusted a little, but this is the generic look.
Textures, ultra matte to ultra shine. Quiet skin. No special effects. Snow White's face isn't contoured (which sets up lowlights for Autumn), dewy (sets up highlights, best on Spring), or cottony (sets up fluffy, just right on a dreamy Summer). On a Winter face or a winter landscape, those look muddy, busy, and trivial, a million miles from Winter. You want foundation whose coverage is opaque enough to make a very even blanket. Powder the whole face evenly.  Add lots of eyes, lots of mouth, more blush or less (both can be good). Done.
The Best Skin Finish on Winter Colouring is: Even.
2. Drama. It's like a deficiency when drama is left out of a Winter eye design. Not wrong. There is no wrong, no answer that works across the board, even within a Season. Winters I've seen, they not only balance drama, they are enhanced further with it. It doesn't look even dramatic, exciting, stimulating, theatrical, or otherwise extraordinary. It looks normal.
Would the image above make sense with a soft and gentle eye colour or shape (expression)? Winter's is not a gradual, blended, or soft face.
When Summers buy cosmetics, look for products that have a gentle application. Remember when we applied your makeup and we divided the foundation with moisturizer, as I do on every Summer and Spring, because heavy and matte products look like a mask on your delicate skin texture and softened colouring? The same principle applies to all your cosmetics. Having said that, we also showed you that when a colour is correct, you can apply almost any amount of it and it just blends believably into the skin. That's true, but these are two different ideas. Summer begins with a product that swatches like a watercolour. Winter is looking for oil paint.
3. Keep the number of cosmetic colours low. 1 is good. Colour is subtracted from winter landscapes. Many steely dark grays, many icy grays or icy colours (means nearly white). Very little colour activity. And suddenly, a deeply flushed cheek. A red or purple mouth. The colours in the face are shocking enough on a still and quiet energy.
Remember how on Lights, dark colour takes over? On Winters, it's colour itself that becomes too much too quickly.
Would this be more effective if we added a buttercup, a bluejay, and a lilac? No, the red would lose its voltage. There are thousands of these photos out there because they make sense to humans by reinforcing something we already know and recognize.
4. Intensity. Don't leave any features behind. Enhance each one to the same degree. Thou Shalt Not Be Wimpy. Apply a lot of colour to each feature and don't blot any off till the whole face is done. Each part looks like too much on its own but it all works together when all the pieces are in place. Blend nothing till every part is done or you'll overblend that feature back into cautious and unbalance the face.
Thou Shalt Not Be Wimpy applies equally to concealer as lipstick. The blues and purples in the skin are so saturated that a sheer concealer won't hide them nearly as well as a product with good opacity. My favorite is Arbonne for that reason, plus it stays where it's applied, it lasts amazingly well all day, and it dries fast so I can apply foundation over it immediately without overly diluting it or smearing it everywhere. I am very fussy about where concealer goes but I use a lot of it. For reference, I wear Arbonne Medium.
What Are You Willing To Do
Look very different to yourself? Exchanging a plaid duffel coat for a black and white herringbone is a step. Wearing bigger jewelry than all your friends? Be the only one of the girls to wear a fuchsia red mouth?
Draw a lot more attention to yourself? Stand out and apart? As many have discovered, getting noticed for being different isn't easy, even is it's a good different.
Wear your real true This Is Who I Am hair colour?
No right or wrong, just questions. Everything looks easy from the outside. Try it, you may find it takes some effort. What are the conditions on what you're willing to do?
Would you wear twice as much makeup as you wear today? Most Winter women accept the eye makeup fairly easily. Lips can always be sheer. Winter's sheer is Spring's "Oh, dear Lord, too much, wipe it off, start again." Winters, pick sheers with a lot of colour or save your money and buy Chapstick. Where you hear the brakes screech is with the blush. They feel like clowns for a week. What everyone else sees is a pulled-together face. Not in how much, which you can decide, but in how red. Blood on snow, right?
The Nature of Reflected Light
The Spring, Summer, and Autumn articles  preceding this one are linked in their names. The idea is that our natural colours have a way of reflecting light. Beyond just the colours of the reflected light, the wavelengths have properties that reach our other senses, as texture for instance. In Chinese medicine, our fingers are entry and exit points for energy. Of course. How could they not be? They touch everything. They're up and down-loading who we are all the time. Each of our sense organs is doing the same. Each of the 12 Tone colour collections speaks a certain language, is evocative of certain emotions, reminds of certain landscapes, and makes sense if consistent in colour and touch and sound and scent and taste. It's all happening at once. The knee bone is connected to the neck bone.
Summer's soft, gentle, serene, muted colours don't make sense in leather pants. Skin with that colouring has reflective properties truer to the surface of an opal, not a mirror or an elephant's hide. Soft Autumn skin reflects light like felt and its colours are more beautiful in that texture than done up in Mr. Freezies. Do colours bounce light in certain ways that tell us texture? Or is it that skin painted in certain colours also carries other qualities that bounce light in a way that impresses texture?
The True Winter surface is smooth and hard. Dark Winter is smoother than Dark Autumn but not 100% smooth; it's also thick, and not quite as hard as True Winter. Bright Winter is very smooth, shinier, and semitransparent – Dr. Sheldon Cooper, as opposed to Autumn's Magnum P. I. Though some will cringe, I'm still going with rubbery for Winter skin by comparison with the other Seasons.
So far, we've said:
Bright Spring: glass
True Spring: persimmon
Light Spring: petal
Light Summer: Â peach
True Summer: Â cotton
Soft Summer: Â  flannel
Soft Autumn: suede
True Autumn: velvet
Dark Autumn: leather
Dark Winter: Vinyl
If we start at Dark Autumn and move along to its cooler side, we arrive next at Dark Winter. These are both Neutral Seasons. Dark Winter has more in common with the True Season parent of True Winter, but does share the most important dimension of colour, darkness, with the Neutral it's paired with and whose descriptor it shares, that is, Dark Autumn.
We begin with Autumn's canvas, which is strong and textured. As Winter settles in, the skin texture smooths out. Dark Autumn's leather is transitioning.
Dark Winter skin throws light back like vinyl.
Not just record vinyl, but inflatable products, dominatrix gear, and tarps. Maybe even a car. Industrial, tough, shiny, smooth, waterproof, and useful. Good Dark Winter words. Not bad words for their jewelry and belts either. Dark Winter takes Dark Autumn's gypsy/Rustic Opulent and shifts it to gladiator. A sweater in black or dark grey metallic looks like chain mail. Stud, armor, and heavy link effects are a natural fit here, scary elsewhere.
Dark Winter is mysterious. It's Christmas Eve, the dark jewel-toned ornaments, the fireplace, the night, the lights in the windows. Very nice, but there's something bigger going on. The feeling of waiting for something. Waiting for the reason behind the pretty. Deeper, even darker. Sinister.
Nude lips on Winter looks tired and old. Dead lips, a good friend calls it. My new favourite lipstick is Shiseido RD 305. It is just pink enough to not be red-lips. It is beautifully saturated with the touch of brown that Autumn adds to make your colours less cold and more natural than True Winter. That brown is essential to create the encompassing harmony that only a colour analyzed appearance can give. You are coloured with a little of that brown, where brown is dark orange, and your hair, skin, and eyes have some gold-amber-orange tones. If your skin is light to medium, this colour may be your best natural lip.  It's not dark, often the case with Dark Season lip colours. It's fresh daytime believable natural lip colour. Not ready for it yet? Top it with clear gloss.
Bronzer can play a tiny part because Autumn has left behind the slightest texture or roughness. Contour carefully, with powder that has enough red to disappear into the skin (eleablake's Miss November is great). Follow the 3 shape at the sides of the face and down the sides of the nose bridge, using a small amount, more to carve more geometric drama into the face than to warm it up.
Soft Summer's darker foundation trick to contour is too wishy-washy here. More colour is required to be noticeable and achieve the outcome. It's not a bad option as you learn or if you want a very subtle effect, just be sure the darker powder is as cool as your foundation or you'll look yellow. It takes a lot of colour to make any difference on the intensity of this inherent colouring. A few shades of beige this way or that will make less difference on Winter skin. Carefulness is plain pointless.
Darkness works. Smoke is natural, like the Autumn muting in the skin. Smoked eyes make sense. The lighter lid eyeshadow can equally well be fairly dark. Any Season can do smoked eyes, but it's most at home on the Darks. Even the other two Winters are best to exercise caution in darkness so it doesn't look heavy. They look better in clean and silvery.
True Winter: Ceramic
Even smoother and even harder.
True Winter: ceramic. Like a white sink. Impenetrable, tough, and enduring.
Clean. Picture the makeup colours from your palette painted right on that white sink. Dark eyes, red-violet cheeks, red-violet lips. No fuss, no frills. Not smoked (Dark Winter) or clear, as in translucent (Bright Winter). Can you tell this before they're draped, by looking at them? Absolutely not. True Winter is always the draping surprise for me, even more so than Bright Spring.
For True Winter, that very quiet blanket of skin without a lot of cheek colour, or with an icy light cheek, is excellent, like the picture at the top. For Bright and Dark, colour on the cheek is better, I find. It adds to Bright's liveliness and Dark's intensity.
Eyeliner is dark. Eyeshadow is quite light and silvered. Under brow highlight is near white or some icy (near white) colour. Contour and back corner eyeshadow is quite dark. Darkening the outer back corner of eyes looks good as a way of adding drama. Use a dark gray/black eyeshadow. Go over the eyeliner to fill in holes. Drag the dark shadow out past the crease. Turn around and start pulling in inward above the crease, not in the crease. This enlarges the apparent size of the eye and recedes the skin above the crease that can close in. On eyes where the upper half of the lid is smaller than the lower half, the crease is shallow, or the eye prominent, you would omit this effect. Deposit some dark shadow at the outer lid corner.
Other Seasons will use a darker shadow that isn't much darker than the lid colour or skip the effect altogether. On a Light Season, where dark colour takes off, the eyeshadow contour can just be the medium lid colour packed on a bit more heavily. On a Soft Season, the liner, lid, and contour are quite close in darkness level, as in medium, with contour only slightly darker. They distinguish their roles by being of different colours in similar darkness levels, rather than Winter's variations on one colour (gray) in extremes of darkness levels. On a Winter, light means really light and dark means really dark. You are it already. So be it, as P. said so cleverly.
I do not know how bronzer can improve this face but I'm willing to see it if anyone has good products or ideas. You wouldn't want to dull that spectacular opposition of The Purity and The Darkness that only this colouring incarnates.
Winter's sheer is Spring's almost-opaque. The best Winter gloss I can think of comes from Lora Alexander at Pretty Your World. The texture, finish, and amount of colour are excellent, with good clarity. Glama and Hot Lips lip colours and Fast Track blush are great (I own them). From this compare page of the Cool Winter selections, Diva looks super good too.
Though True Winter is very red-based and looks great in blue-based red apparel, I find their most natural fit for blush and lipstick is somewhere in the pink-fuchsia-purple spectrum. That may be because true red lips are like true black eyeliner, somehow harder and more dramatic than human faces really are. Dark Winter's burnt rose red and Bright Winter's strawberry or pink red alleviate the pure redness. True Winter does the same by using violet, meaning clear purpled pinks. Arbonne's Raisin gloss is a very impressive purple. Lauder's Raspberry Pop is good but gentler, as is Merle Norman's Raspberry on Ice.
Bright Winter: Silicone
How about Bright Winter? That amazing special blend of innocence with a dark, brittle edge. The geisha could span the Bright Seasons. Once the delicacy feels almost too rare to conceive on this Earth, the hummingbird, a membrane-thin gold foil, we're into Bright Spring.
Spring has a hand in Bright Winter. Therefore, we need a sugar coating, shiny, fun, and ornamental. Pink frosting on lids, cheeks, and lips, lilac highlights, more play (more colours at once), more theater (cat eye, a few false lashes, fine winged brows, bright lips, hats with veils, cloche hats with beautiful ornaments, because hats and earrings are face accessories). Below, the haircut, the dress print and line, all awesome.
Definitely a lighter palette than the other Winters.
The skin's reflectance had me searching for an analogy. Fine china with that near-transparent edge? Thinking, thinking,…mostly Winter, therefore rubbery and even, but a little softer with a transparency in the outermost layer… oh, you're going to love this, jellyfish! Not good? Soft boiled egg? Maybe. Yes.
But jellyfish is so good. Stay with me here.
The flamenco dancer.
Heavenly and magical.
You see where I'm going?
How do we translate this to makeup? You don't have to do a lot, you have this smooth and rubbery (all Winters) clarity (Brights) already. Clear silicone skin. Increase it with  intensely coloured products, pigments so pure, you would swear they're transparent. Brush powders with the slightest finest shimmer effect on all exposed skin. Don't stop at the jawline. It's a sprinkling of fairy dust, that sugar topping, an overall crystalline effect.
Bronzer? A little icy gold uplight, sure. Baby peach, always good on Brights. Very little.  We feel no bronzer per se here:
Chanel Glossimer in Jalousie is nice. Bagatelle is a light, pretty peach, Clarins Crystal Violet and Revlon Lip Butter in Raspberry Pie could be shared with True Winter. Stila Lipglaze Raspberry Crush is very good.
Recap: The skin is calm and even in colour and texture. By using strong lines, bold colours, intense pigment deposits, and big distance between light and dark, both adjacent and separate, we create very clear feature definition. There is no question about where one ends and the other begins.
For Summer, we said:Â The skin is soft and dry, setting up gentleness and gradual muting. The features are blended into the skin with colours that create a soft flow or diffusion instead of sharp definition. As colours flow into each other as hazy mists, it feels difficult to tell where one feature ends and the next begins.
For Autumn:Â The skin is contoured, setting up lowlights. The features are defined from the skin by colours that are warm and velvety and the judicious use of metallic glints.
This was Spring: The skin is dewy, setting up highlights. The features are fresh, lively, distinguished from the skin by being very colourful, moist, and vibrant.
——
November 12, 2012 by Christine Scaman · 33 Comments
Feeling Imbalance
I went to a meeting. As the women arrived, one woman distinguished herself immediately as a leader in any crowd. Her physical presence was noticed first because she was quite tall and strongly built. Her face was equally strong, in the colours of coffee, cream, and golden piecrust, with clove brown eyes. Wearing bronze eyeglass frames with copper glints, her only makeup a beautiful deep cinnamon lipstick, she was striking and beautiful.
She moved through the crowd with confidence. She had the business savvy to put in a plug for her company as smooth as could be. Her natural qualities of character were as manifest as her beauty. Her choices in clothing and jewelry, although of high taste and quality, were confusing.
Nobody is ever unattractive. Every woman is truly a beauty in her face and her heart and I can look straight in your eyes to say that. But there are better choices. Better ways to spend our money that look more truthful and less artificial. In a white dress with splashy flowers in primary colours, suddenly, the random blonde hits in her hair stood out as disorganized. The coloured glass bead necklace looked plastic because our energy modifies not only colour but also texture and everything else that comes near it.
In the white jacket, our needle skips into a groove of wondering about skin that's seen too much sun. It's uncomfortable now. We have thoughts we don't want to have. During your colour analysis, we're going to see what the drape colours do to your skin. We are equally going to observe what your own colours do right back to the drapes (and so to your clothes and jewelry choices). Next to our woman's colouring, white ages her skin. She in turn alters simple white to become strident and look, well, a little cheap. Thoughts we don't want to have.
We love this woman. It doesn't feel right that we can't settle in her presence but our visual system is on a roller coaster with too much to process. I'm always reminded of a light-coloured person wearing those Christmas sweaters in strong reds and greens with shiny ornaments appliquéd on the front. Like wearing garland. We're feeling effort and distraction.  Subconsciously, we're scanning the room for somewhere easier to be. She is an Autumn, probably True Autumn, wearing colours and feelings made for another woman.
Where's the balance? How can we know the way to enhancing what we are in a way that attracts people into our presence? By wearing the colours and lines that we are.
Soft Natural True Summer
One of our group wondered about a Polyvore using the True Summer palette, adapted for a Soft Natural body.
Classic bodies are people who are medium in their proportions, like me. Nothing really out of the ordinary,  in the center of the National Standards charts. Natural bodies are similar, with a heavier bone structure and more muscular tendency. The other groups belong to those body shapes that strike you as 'not average'. They are Dramatics (long and lean, Keira Knightley, or long and curvy, like Bond girls, Ursula Andress), Romantics (smaller curvy, like Adele) and Gamines (Mighty Mites).  These are very loose versions of the 13 body types outlined in David Kibbe's 1987 book, Metamorphosis. If you can find yourself, it is brilliantly good.
I am not brilliantly good at Kibbe's interpretations. This is my take on SN. It won't match anyone else's.
Classics dress head-to-toe. Natural means separates.
No Croc, Brahmin, Python…Summer isn't lizardy, futuristic, or obviously modernistic. Even on a Dramatic, they are more of a high breeding and ancestry group. Those other words are too cold and hard. They seem oily to me, moving into smarmy. Great on the right person though. We're just looking for your normal. If you look like you're wearing a costume, you're in the wrong Kibbe and/or the wrong colours for you.
Choose coloured handbags. The choice in this item is endless. Gray or black ranges from sensible to serviceable to kind of depressing. Water colours, berry pinks, gorgeous blues, these are beautiful places to pick up the makeup colours. Trust me, we'll see it, even in a fingernail. You would on someone else, right?
Cool Shimmer
Summer skin is most beautiful when it's smooth, silky, and dry. This colouring is not at its most beautiful glossy or frosty, slick or metallic, which boomerang us back to wet, cold, and hard.
True Summer skin's way of handling light is the diffusion of moonlight. There, we can find no sun, no hardness, no glitz, no wetness. There's no winking like fireflies (that's Bright Spring), no sharp gleam of platinum (True Winter), no dew (Light Summer), not iron and lead (Dark Winter's gray feelings), and on it goes. Moonlight is not blingy (that's Bright Winter's normal). Moonlight is very cool and very soft. In a morning sky, it's a sheer cloud-white curtain moving in a breeze. At night, a cloak of pearly, silvery light.
Vision theory moment: Moonlight is a combined reflection of sunlight, starlight, and reflected earthlight. It is neither blue nor silvery. We have colour sensitive cone cells in the retina whose highest sensitivity is to yellow light. But when illumination levels are low, the cones fire less. We become almost colour blind. The very light-sensitive (but colour-insensitive) rods take over and they happen to create more impulses in response to blue and green wavelength light.
In the way of Summer skin to mirror the colours and textures it wears, it will shimmer in brushed silver. The way to iridescence in skin is in brushed shimmers in pink, lavender, or blue, since these are the notes found through the entire palette, including the grays. You look amazing. The shimmer is an even veil. Put a Winter in those colours and textures and you're looking at the skin through a window that needs cleaning.
Even satined makeup requires caution. Satin on Summer skin can convert into cold and frosty because these colours are already so extremely cool and the complexion is delicate. On Winter skin, frost is just skin, in the same way that Winter's so-white-it's-blue white will be just-white on a Winter and aggressive-colour-under-oily-face on a Summer. Only you see your clothes on a hanger. The rest of us see them compared to your own colouring right under your face. Again, just looking for what looks like normal white on you.
Textile that mutes colour is effective. Not the stronger thicker textures of Autumn colours (and skin). This is the much softer side. Summer isn't thick, straight, or hard. It's swirly. Spring is sweet and scattered, moving towards pointy and buoyant. Summer is grounded. It sweeps like a porch swing, a branch in a breeze, the lines created when you pour liquid slowly into liquid. The Best Skin Finish on Summer Colouring: , dreamy, dreamy, dreamy. (Light, True, Soft :))
Summer colours are light (compared to Autumn and Winter), cool, and soft. Summer surfaces look muted and lightweight (Spring, who goes from frothy to floating, is closer to weightless), with brushstrokes or a gently buffed texture. The softness is feathery. Fluffy is good. Downy is great. Good dreams have fleecy edges.
Shiny surfaces shift colour to appear lighter and brighter. That's great on Spring but makes no sense with Summer's colours. They don't cooperate. Since those same colours exist in Summer skin, it won't cooperate either. White feathers can be almost blue in moonlight but they're never the colour of lightning (Winter).
The True Season Analysis
If you're a True Summer, remember when the analyst saw that drape on you right at the beginning of the PCA and stopped for a minute? And changed drapes and went back to the silver, and kept going back to the silver without telling you why? Â She saw something. She didn't move the drapes that way on your Bright Spring daughter.
Finally, she said, "I see today's session is going to be a little different." A True Season analysis is quite singular. In the True Summer silver drape, the face is perfect right from the start. Skin is evenly coloured. The eyes are so huge, you'll think I've lost my marbles, I wonder if the colour analysts will recognize this, I am reminded of those glowy pearlescent white alien forms with great big eyes like from the Close Encounters movie.  (Read the story – no accident that Spielberg put 6 year old ballerinas in those outfits. The man had a handle on Summer.)  In some ways, with a True Season analysis, you begin at the end. Most remarkable, regardless of which of the 4 True Seasons you see.
More True Summer. They always look like this to me. The eyes are all you can see, the skin is so cool and quiet.
The Summer Skin Finishes
Integrating Summer into the Spring and Autumn we've already done,
Bright Spring: glass
True Spring: persimmon
Light Spring: petal
Light Summer: Â peach
True Summer: Â cotton
Soft Summer: Â  flannel
Soft Autumn: suede
True Autumn: velvet
Dark Autumn: leather
True Summer
>> paper to pearl
Use face powder. Translucent.
Use a foundation brush that makes the product a thin even layer. If I've applied your makeup, you know I'm selective in the extreme about where concealer goes and how foundation is applied. It's fast and simple but there's a way that I think works best.
What I don't do for lack of time is follow with something I do on myself, and everyone could, which is to buff the skin a bit more. The Body Shop Extra Virgin Kabuki brush is my favorite (found it on beautypedia.com of course). It's much too general to be the first foundation brush to my picky preference, but it leaves a superb buffed finish without moving the concealer and foundation from their zones.
The Shine Stopper at Paula's Choice is very good. It works well on the T-zone.
The lips should look about like unpowdered, natural skin or just a bit shinier. Gloss = goop in a heartbeat. I'm not telling you to have powdery lips, just stay with reasonable, believable lip moisture, not a whole lot extra.
The colours of water are so important in True Summer – wear this type of jewelry, scarf, and movement near the face.
Navy mascara, soft not intense sapphire (Dior Icone Blue 268). Grey is hard to find, but the various Soft Blacks and Almost Blacks are fine. Black equals railroad tracks.
Stay with calm, fresh, gentle contrasts. Summer's light colours are pastels, meaning more pigment than Winter's light colours that are much closer to white. Avoid too much distance between lightest and darkest elements in hair, cosmetics, and clothes. Keep them closer together.
It's quite important to settle in your mind how far from white your lightest colours are. Look at them and notice that it's a long way to white from your coloured pastels for all three Summers. The eyeshadow highlight for Winter is some version of ice. On Summer, I use more colour under the brow bone, as muted (grayed) shell pink, where the amount of graying depends on the Season. True Summer might wear Merle Norman Ballerina, while Soft Summer could wear Merle Norman Mist.
Use eyeshadow instead of eyeliner or diffuse the liner well by applying shadow over it.
Light Summer
>> pearl to petal, as daisy, as butterfly wing. A little more fluff than Spring, a little more dry-down.
The True Summer section applies. There is more warmth here as a first warm weekend in May. Outdoor glows are great but controlled. A pale pink gold gloss or an uplight on the cheeks is plenty. You are a Summer, not a Spring, so restraint is needed. A May picnic isn't the same as the beach in July. As a Neutral Cool colouring, remain cooler than warmer in everything you add. The Mineral Glow in Shimmer at e.l.f. is a nice choice without a lot of heat or a silly price.
On the Light Seasons, the lightest colour is plenty. The lightest application is plenty. The sheerest sheers will look so much younger. The blush by e.l.f. called Shy is one I love. It would set you back 2 whole dollars.
Face powder still applies. Use translucent, perhaps with a slight yellow tint.
Wondering what else to invest in at e.l.f.? Go to beautypedia.com. Click Search All Reviews. Choose Brand e.l.f. Cosmetics.  Down in Skin type, click all the types. Down in Ratings, deselect all the boxes except Paula's Pick on the left side.  Why spend the same money and not get the best? Scan down the price column. Not bad. Now go back to the Search and select the Very Good box. 4 pages. Even better considering what's coming next month.
The best makeup takes the lines and colours you already have and makes them more. It doesn't work to superimpose someone else's lines or colours on yours. Carol Tuttle of Dressing Your Truth taught us to consider the slant of a straight line drawn across outer – inner – inner – outer corners of our eyes. Position the outer corner of your eyeliner along that straight line.
The Spring stroke in Light Summer often places the outer corner higher than inner. Follow that. Don't add cat eye effects unless you're under 20, going to be in a music video, or are a Bright Winter Theatrical Romantic, and even then, it's better in eyeglass frames than eyeliner.
Many True Summers have a very round eye, almost square. If the outer eye corner seems to pull downwards, then don't extend the line at all, just keep it close to the rounded outer corner of the eye.
One of the many places to use concealer is to cover the red and/or downward crease at the outer corner of the eye. Blend the concealer up, not down. Everyone should do this. Nobody over 20 should use frost.
Soft Summer
>> pearl to flannel
From our textures above, Soft Summer becomes more woven, drier, and thicker as we move deeper into Autumn. Cotton to waffle weave. Light Summer will wear L'Oreal Peony Pink lipstick, while Soft wears Spicy Pink.
Soft Summer is not the dustings of icing sugar or flour above. It's a dusting of dust. Contour with powder 2 shades darker than foundation. It looks like believable sun without seeming dirty or yellow. Clinique Superpowder Double Face makeup in Matte Tawny 06 is an option. Your choice is still cooler than warm, like a foundation but  a few shades deeper.
Use it as contour, as we began discussing in the Autumn article previously. That means in a 3 shape around the forehead, where the bone is most prominent, around the temple, under cheekbone so the blush can be blended above it and nearer the midline, and a little under the jaw. If the nose shape is not sharp, add second contour by beginning at the inner corner of the eye and go down the sides of the nose bridge, just off the midline, not down on the nostril. The deeper eyeshadow that goes above the crease is diffused away as it approaches the midline, at a level about where this second contour placement would go if extended under the eyebrow.
During the cosmetic colour section of your PCA, we focus on what right colour looks like on your skin. I really want you to see someone very new to you and also, that when cosmetic colour is correct, you can apply it and pack it on and apply more. It just melts into the skin. You can be a lot less careful than you're used to with wrong colours. Some steps are left out for lack of time and small learning opportunity. Lipliner is one. I never use coloured lipliner anyway. I use a clear sealant to keep lipstick in place. Paula's Choice makes a great one. The Lip Lock pencil at e.l.f. is another.
The cosmetic selections for Soft Summer are unlimited. You could fill pages and pages. At e.l.f., the Mineral Blush in Plum mixed with Pink or Joy to get the right darkness level, looks like it would be pretty.
For eyeshadow, look at the Endless Eyes Pro Mini in Everyday. You won't use them all but for $5, it's almost ridiculous.
On Summer, application is gentle and swirly. There are so sharp lines or edges.Diffuse one product into the next. The canvas is drier, using powder to ensure that products don't catch and jump. If using cream products, apply them to the skin before the powder so they appear from within.
Recap: The skin is soft and dry, setting up gentleness and gradual muting. The features are blended into the skin with colours that create a soft flow or diffusion instead of sharp definition. As colours flow into each other as hazy mists, it feels difficult to tell where one feature ends and the next begins.
For Autumn:Â The skin is contoured, setting up lowlights. The features are defined from the skin by colours that are warm and velvety and the judicious use of metallic glints.
This was Spring: The skin is dewy, setting up highlights. The features are fresh, lively, distinguished from the skin by being very colourful, moist, and vibrant.
—–
October 20, 2012 by Christine Scaman · 13 Comments
Women bring their own foundation to their colour analysis. One in eight has the best colour choice possible for her skin. Seems apt to talk about it.
The Wrong Hair Colour Merry Go Round
If the hair is too warm the skin is too yellow. You will be matched to too warm a foundation. You will look warmer than you are. Your hair colourist will keep warming up your hair, not noticing that your face is getting yellower, redder, and oilier looking. You will keep applying more makeup. Clothing colours will get more and more out of the loop because you feel something is off and can't tell what it is. Coping with picking right clothing feels overwhelming.
Solution: Wear your correct clothing colours to go shopping. Tie back your hair with a correct coloured scarf till it can be fixed.
The Try-To-Match-My-Eyes Merry Go Round
We do not know our true eye colour simply by looking at it. Uploading the eye photo and extracting the colours can be surprisingly revealing. Likely not one of them will be what you think your eye colour is. The problem here is that you've taken your eye out of its context, meaning its surrounding colours in your face and hair. With colour, context is a deal breaker.
Many Light Summers try to match their eye colour in clothing. They can feel that their eye is more than just blue. They can feel that their eye is hazy, not Caribbean ocean clear. They gravitate to Autumn's teal. That's more than blue and hazy in its own muted way. On them, this colour looks bigger and darker than they are, like wearing curtains, so they amp up the makeup to match the teal. The young, fresh, sexy appeal of Light Summer evaporates. Dark makeup on light-coloured faces drags everything downward. On everyone, it's light colour that lifts. Foundation then becomes too warm, dark, and heavy in texture. And on it goes.
Given comparisons, turns out they were close. Their true eye colour is Light Summer turquoise. Not only blue. Hazy. She was so close but got the exact type and amount of heat wrong. How could anybody know unless they were tested in a controlled and correct environment? The apparent similarities are definitely there, but oh what a difference those last little adjustments make in the final image. 10 years on your face or a little more than that.
Often, the Light Summer/Soft Autumn divide isn't a decision I make till fairly late in the PCA process. Light Summer often wears Soft Autumn warmth in hair, which looks like a heavy hat, like wearing a crochet tea cozy on a shorter-looking person.
Solution: Have thy colours analyzed and take control of thine own appearance. Your Colour Book has your eye colours exactly, all of them.
Wait a minute here. Did I just say that your 12 Tone Colour Book based on the 12 colour collections derived by Sci\ART founder Kathryn Kalisz contains every single one of your colours in every person all the time?? Surely not. You're a golden eyed, medium brown haired Bright Winter. Show  me those in the Bright Winter swatches. As time goes on and I see more, literally and figuratively, I have come to this:
Digression: Every One Of Everyone's Colours Are In Kathryn's 12 Tones
I draped a True Winter man. In the Luxury Drapes (Final Drapes), his wife and I could easily see blue and purple colours within the gray of his beard. We have all seen hair so black it's blue. The brown haired Bright Winter has unique, special hair very unlike Summer medium brown. Someone might call them both medium brown or ash brown. If the hair is on your head and you've never stood beside a Summer medium brown and compared, you might think it's the same. But it's not. Put Summer's medium ash brown hair colour on this head and she looks nearer to death.
I have learned the lesson that colours are never what I think they are. What if the swatch books developed by Kathryn, with every colour fully consistent with every other in all 3 dimensions of colour, were 100% right? About every colour in every person, skin, hair, eyes, teeth, veins, the whole deal.
What if we are wrong thinking that a warm brown eye in True Winter is an anomaly? How audacious of us to know better than Nature and a genetic code we barely comprehend. From the track record of getting things right, Nature is out far ahead of humans. She deserves the benefit of the doubt. What if it's perfectly rational and reasonable that a Light Summer have brown eyes or red hair, even if we can't see those colours per se in the swatch book? Humans couldn't explain rain or reproduction not so long ago.
Nature gets everyone 100% consistent. Every feature. No exceptions. Our entire biology is supervised by one genetic code. Every one of your original pigments are in the swatch books. I'd even extend this to include apparent surface colour of the skin, meaning the colour foundation we buy, whether you appear yellow, orange, brown, pink, or white. It's the mixtures and how they come out in your body that may not be in the swatch books. But I would bet that you could sit down with your swatches as pots of paint and create all your colours just as they appear on your body from those pots of paint. Lots of ways to make the brown of an amber Winter eye. Brown needs three primary colours and Winter has all three. How our eye looks as an amalgamated colour and what pigments participated in the first place are not the same, I'm certain of it.
You literally have thousands of colours in you that could have been in the personal colour analyzed palettes. The Winter amber eye is not like the Soft Autumn or Bright Spring one. Test them with comparisons. I can guarantee that they won't be identical.
You know that I write this website because I'm trying to figure it all out too. Convince me I'm wrong. Please. All I want is to understand the truth.
The  "Why that just disappears into your neck" Merry Go Round
Don't assume the salesperson knows how to match foundation correctly regardless of how slick he/she is about it. She may have gone to a weekend course. She does want you to look great but she has pressures of her own from higher up. She only has her product line to pick from. Mall lighting is the cheapest they can install.
Holding plastic swatches to your face is not enough. Stripes on arms and hands is useless. One stripe on the face and it's a match – so not good enough. Maybe holding up plastic discs to your skin is acceptable at the drugstore if there are no samples, but at the department store? The nuances of the pigment mixture and the chemistry of our body are just the beginning of the shortcomings of coloured plastic.
Our visual system is comparison based. This is a given. It is how human brain structure is organized. There is no point in fighting it. If you have a hair or eyelash stuck in your mascara wand, do you hold it up against a black wall or a white wall to see it?
You need 4 or 5 stripes on the side of the cheek and jaw. Wait 60 seconds for it to fuse with the skin if it's going to. Look at it for another 120 seconds and don't make decisions. Only notice that the longer you look, the more different the stripes become from each other. Now pick the one that's hardest to see. Can't tell? Smear them out more on the face.
If you can't tell if a blouse is your green, go around the store and pick out a few green things. No need for them to be your Season. The hot minute your eye is given a range, it gets busy because it knows how to do comparison. It will position the colour in your perception quite accurately. Staring and thinking and struggling will only take you so far. It's like forcing a memory. It just goes further away. Give your eye what it wants: comparison. Then your brain says "This, I get. Now I see what you want from me. OK, no problem. Here you go. Here's your answer."
Solution: Insist on several stripes. Do the waiting of 60 and 120 seconds. Remove the obvious Nos. Start again. Ask for samples. If it feels like a selling game authority conflict for a single second, run to your nearest Sephora store.
Who's zooming who?
The company is not doing you a favour by offering samples. The markup on this stuff is a zillion million %.  The company's bosses live in castles. Do not be too grateful.
Think of it like this. You are doing the company a favour by offering them a moment of your attention out of your day. You are doing them an even bigger favour by giving them the willingness to bring their product into your home and to apply it on your body and offer it yet more attention.
They're going to recover the cost of those samples in their first next sale.
Ending On A Happy Note
I have a Dark Winter soul sister who brought her gorgeous daughter to learn what she could look like by choosing certain colours over others. When Cheryl (whom you've met before in You Know Your Colours – Now What?) and I met, I felt this reciprocity thing, like I was talking to myself (we do not look alike). A common Dark Winter feeling is "I can tell it like it is or I can waste everyone's time being all careful." She and I share it in spades. We laugh about it. She brought me this pack of gum as a gift.
It was a week ago and I'm still laughing. When I walk the dog, I hope the neighbours don't drive past and see this lone woman laughing all by herself. I'm typing and laughing. I love my friend, Cheryl.
(The photo is linked to a site with a lot of other funny stuff. You too could be sitting alone in traffic ROTFL.)
——-
October 3, 2012 by Christine Scaman · 20 Comments
Yes.
Are Some Of My Season Colours Better On Me?
No.
But you may have many reasons for thinking they are.
I do in my own Season. Some I adore. Some I wear a lot because they work in my favour. There's a green or two I'll never own in a big block.
But not one detracts, distorts, darkens, dulls, and so on.
Why would they? How could they? They all live in me already.
To be clear about the photographs: I cannot tell your colouring accurately from photos. I am not saying that nobody can. Could be they are better at it than me.
(What do you think about the video's colours? YouTube decided they needed 'adjusting'. I think they added darkness/warmth/saturation. I like the saturation but find the others too yellow and dark. Does it look normal to you?)
September 30, 2012 by Christine Scaman · 31 Comments
Autumn light is long, low, and less. Like in the late afternoon. Like the difference between indirect lighting and a 100W bulb in the ceiling. The effect is to emphasize shape and depth, which looks rich and warm. Â The feeling is safe, cozy, secure, all the reasons why we don't put fluorescent overhead lights in our homes.
On a face, shape and depth take on a pronounced three-dimensionality – hills and valleys. Up close, it looks an uneven surface, a grainy quality – lines, freckles, fullness in hair, thicker looking skin, a feeling of plush and pile. From  a distance, this varied natural landscape depicted in such rich, low intensity tones has great resonance.
We're going to use the quality of light and shiny colour to advance and matte and darker colour to recede. This will generate movement backwards and forwards to feel like depth and texture. We don't want the face to look grainy, we'll leave that to fabric, but we do want the appearance of profound strength. Â It looks deep, synonymous with complex, wise, and penetrating. I think our brains are much more plastic with synonyms than we know and worth unleashing. It's amazing what flutters up and out of the soup.
Remember the What and Where subdivisions of our visual system? We talked about them in the Soft Dramatic Soft Summer, a few articles back. The Where system, although not colour perceptive, is extremely sensitive to value contrast changes. It decides depth. We might only be able to recall about 7 or 8 grayscale levels but by putting them side by side, our Where system can discern a multitude of levels. On an Autumn face, we'll put darker  colour on the skin to make the lighter areas seem lighter. As with shading in drawing, or chiaroscuro, this models the illusion of depth and volume.
We know that wearing many layers, along with looking warm and creative on Autumn, looks 3D. Here's another way for attire: wear repeating patterns. Can be geometric (plaid), natural (leaves, paisley), or brushstrokes (Impressionist painting style). With two incoming images, one for each eye, the brain has to decided which goes with L and R. When the images are multiple and repeating, some get switched. Makes us think we see depth.
At one far end of Autumn's influence on natural colouring, the Season we call Soft Summer in 12 Season Personal Colour Analysis is mostly coloured with the Summer paintbrush, resulting in a moody blues feeling. Autumn's gold effects are beginning to co-exist, like the hologram of the previous articles on the Soft Dramatic Soft Summer Part 1 and Part 2.
At the other end, where Autumn also plays a smaller part, Dark Winter is a cool-based (Winter-based) group, like Soft Summer. Here though, the advance/recede is superseded by Winter's high contrast, making depth and texture of lesser prominence.
What about the 3 Autumns?
Soft,
True,
and Dark, interesting how much temperature changes with light, darks are darker below and you're looking for a sweater.
how does these types of natural colours amplify the many gifts they were given?
Autumn is seldom smooth to look at. This is not a My Little Pony world. Spring's wide-eyed-wonder is not the rhythm of this drum. Autumn is rope, not ribbon.  Autumn is not dewy or creamy or anything that reminds us of smooth. Dewy spices, dewy chocolate, dewy rust, they don't make sense. Expressed in Autumn's colours, dewy somehow feels slimy. Dewy curry. I mean, I ask you.
Autumn is hot, dry, velvety thick, and metallic. You could say a rose petal is velvety, yes, but it's not dry. Worth taking a minute to think about the difference between shine, frost, and metallic.  To me, shine is smooth and wet and belongs on Spring. The difference between frost and metallic may be semantic or may be about the colour they're rendered in, where frost is cold and icy colour, so Winter, and metallic is hotter and medium to dark, as copper, gold, bronze, and their variations. So what's shimmer? Good Q. Is it very  finely ground frost or metallic?
So wear bronzer! Like with Spring, I use the same product on the 3 Autumns, mostly because I travel and want to minimize. Spring's was a beige based peach-gold. Autumn's is baked earth, dark tan, a more orange-brown type of gold and a darker colour. I like Rimmel SunBronze 02 as a good colour that's not very shimmery.
On Soft Autumn, I apply it much the same way, in a 3 shape from temple>just below cheek and side of face>under jaw, but using less than on True Autumn. On True, Â I use more and let it be both heat and contour. Dark Autumn's makeup colours are quite saturated and strong and with her Winter input, she is more contrasting than the other two groups. If her hair is warm, I often skip the bronzer and let her makeup stand alone and allow a warmer hair-cooler skin event, always visually intriguing on Neutral Seasons. If her hair is cooler, I might apply the bronzer. You need to know that eleablake did an outstanding job of creating cosmetics for the 12 Sci\ART palettes and their bronzers (12 different skin-accurate shades!) are IMO the best around.
The sentence we began with said it. Autumn is about low lighting. On a face, that means contour! It's huge here. Take the 3D in you and make it more. Shadows go dark in Autumn fabrics, so should they on the faces. Where Spring uplighted, Autumn shades and contours the valleys. Would I do both? No. It would start looking bizarre.
You can use bronzer or a slightly darker powder than your perfect match. It's interesting that you can go quite a bit darker than you think and create bold shadow emphasis and once blended, it still looks normal. Apply it at the temples, sides of nose, hollow of cheeks, under chin. There's a good image here from the excellent book, Looking Younger by Robt. Jones, and below the contour image halfway down is a link to another article in the same blog that shows you Aucoin's version. Create  the near and far that is so much part of Autumn scenes.
Oh, so good. Rich colour, warm colour, strong accessories, gorgeous lips, sensual features, fantastic bones, amazing hair.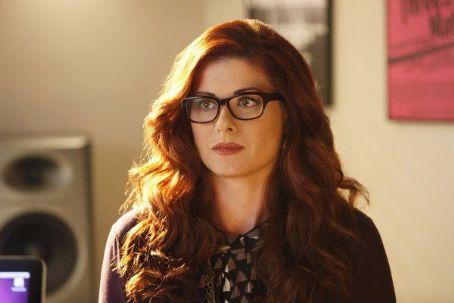 Debra Messing Pictures
But when Autumn makes up like a Spring and adds Winter apparel,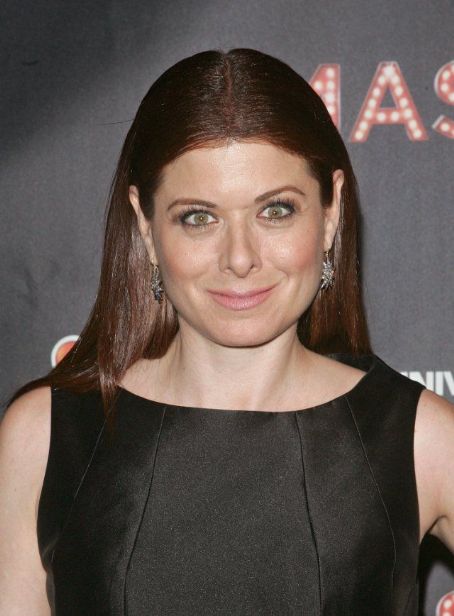 Debra Messing Pictures
Coating the entire surface of a brick wall in shine doesn't help define its surface. If anything, it neutralizes or trivializes it. Besides, the surface isn't by Nature very reflective of light or full of highlights, so coating the surface with it is just strange, like a trick that you don't quite get how it works or what you were supposed to see or understand.
However, a dot of shine here and there over velvet matte layers using deep, rich colours brings more dimensionality. Keep the face suede, which makes sense. Add deliberate shine over the iris. Dimension is created better by deliberate placement of metallic over matte products. It is not present at all in entire shiny eyelids, cheeks, or lips.
Best JLO pic I know – feline, exotic. This photo makes me choke up. My jaw drops. Does straight white girl hair and powdery puff makeup look better? No. Does soap opera hair and safe peachy makeup look better? No.
Anyone's browser having issues opening the JLo photo? Try copying and pasting this link into the address bar:
http://famous-wallpapers.com/wp-content/uploads/2010/11/Jennifer-Lopez14.jpg
Let's take that makeup to the next level and compare them.
What's the same
- eyebrows definition without darkness or high contrast
- a dark powder from the inner corner of the brow down the sides of the nose just on the edges of the midline
- eyeliner around the entire eyes, angled down with the eye at the inner corner and up with the eye at the outer corner
- flesh tones – although when we're in our correct makeup, we're all wearing flesh tones, but here the traditional flesh colours (beige, brown, orange, Â camel, gold) are superlative
-squint and look at Jennifer; the bronzer does around the face on the outside in the same way as on many of the cats
- the mouth has a dark liner, medium colour, light center gloss, using layering to create a 3D effect just like Autumn does with clothing colours
- everything about the hair is rave-worthy; Autumn is not particularly light though they're often dyed that way; the highlight is minimal, just enough red to give us the idea without an entire redhead that can take over our awareness so we miss out on the amazement of the total image; this hair is very much about lowlights just like the rest of the Autumn ambience; I see few natural redheads among Autumns and though they wear it well, I find this looks more dimensional, interesting, and authentic
- her entire face is velvet, not sparkle
- coppered, tawny, metallic hints, hot hot
Never underestimate the power of jewelry near the face to do what makeup can't reasonably do. Wear it near your face. Make it textured as in bumpy, irregular. Use clothing the same way, with all over shine that doesn't work on a face or just metallic threads, keeping it layered and uneven, as raw linen.
Use matte eye shadow to look like velvet. The feeling should be like pouring thick cocoa. Remember the movie Chocolat (Juliette Binoche, Johnny Depp, rent it, it's beyond great), that hot, dark liquid that was going to heat you up in every sense of the word? Go for that eye shadow look.
And you knew there were flecks of hot chili in that elixir? Wear a dot of shiny antique gold above the iris, not all over the lid which is less dimensional – like if you put concealer on the light skin and on the shadows, you'd  cancel the effect of the product to even out the shadows.
Do not cover up freckles ever. They're splendid at every age. Believable beauty is always better. They look textured and young.
Smoky eyes are good. Â Run your darker eye shadow over the eyeliner to fill in the holes, make it look less linear, and smoke it up.
The Skin Textures
We did Springs previously. That went as:
Bright   Spring = glass
True Spring = persimmon
Light Spring = petal
So the Autumns could be:
Soft Autumn = suede
True Autumn = velvet
Dark Autumn = leather
3 Autumn Seasons 
True Autumn:
Add heat all over the face, you might as well, the skin is that way already. The True Warms look great with bronzer applied as we have heard, 'where the sun lights the face'. On the Autumn Warm Neutrals (Soft and Dark Autumn), a little restraint may be better. On the Autumn-influenced Cool Neutrals (Soft Summer and Dark Winter), bronzer looks better to me when confined to contour.
Revlon Abstract Orange lipstick is interesting. It's red and brown and orange, layered and very dimensional. Super good with Arbonne Sunset blush. Made to be together.
Metallic eye liner could be great here in a colour that's not too dark, just like real gold. Autumn looks best when it's real, not plastic, synthetic, or artificial. Glinting added to very dark colour sets up too much contrast and goes with Winter.
Soft Autumn:
We've shifted from the more delicate muted Summers to Autumn's stronger muted colours and texture, to skin like suede. Colour is rich, earthy, but retains some Summer grace. Look at Arbonne blush in Dusty Rose and compare it to their Blossom, a real beauty for Light Spring. Arbonne eyeshadow in Smoke and Sand are great Soft Autumn colours as well.
Eyeliners that you thought would be good often go on looking too dark and/or too hot (orange or red). This is my most challenging colouring by far for finding eyeliner I like. At Shoppers in Canada, Essence liner in Teddy costs a dollar. It will be great on many Softs and some Trues. Using eyeshadow as liner is wonderful on the Soft Seasons to avoid harsh lines, enhance the low contrast effect further, give you so much more choice of colours, and let you enjoy some of your darker tones in cosmetics.
Take care with metallic eye liners that they're not the only thing people see, especially if eye colour is light. Imagine them in the Harvest Field photo above, they'd feel very hard. With the essential muting of the Soft Seasons, iridescence and luster are beautiful, real, and enough. If you're doing metallics, don't go dark.
Dark Autumn:
Nobody looks as right in leather, like those bomber style jackets, shearling lined, metallic effects in snaps and zippers. If Soft Autumn is Indiana Jones, then this is the Marlboro Guy. It's a stronger, heavier, thicker look. Stronger and more defined eye liner works, though still can be very smoked. True Autumn is not high contrast, so lips and brows are more part of the face. On Messing above, the makeup is great, the glasses are getting dark for a True (no idea what Season she is) but they don't really compete with her face. They're interesting, smart, explore the edge with confidence, and say "I know what looks good on me.", which is a fairly unique thing to be able to say.
Use more drama in contrast (Winter coming in) with eye shadow as a darker outer corner, defined brows, and a mouth that stands out from the face. Lips can still be flesh tones, which looks too erased/flat/tired/dead/old/pick your word on Winter, but these are deeper than the True or Soft Autumn flesh tones. They are darker, redder, maybe a little burnt looking by comparison. (I appreciate that in our ideal makeup colours, we're all wearing flesh tones but I mean it here as the browned colours.) Givenchy gloss in Delectable Brown could be great on Soft Autumn, while the Darks might look at Sensual Chocolate, here at Sephora.
Ideal hair colour for the 3 Autumns is the eye colour or somewhere among the eye colours, an effect very few other Seasons accomplish so interestingly. Gingerbread brown eyes are truly visually compelling. These are the warm dark browns from chestnut to coffee bean. Red works because Autumn's quite controlled red is increasing towards unleashed when Winter appears full on.
No question, to balance higher saturation, more red in the colouring, and darkness, you need more cheek colour to look vibrant, healthy, and fantastic. Look at Arbonne blush in Merlot.
And of course, lips need presence, especially once these faces reach full power in their 40s and onward. Both Dark Seasons can struggle with all the too-dark-for-daytime choices. As a Neutral Season, Dark Autumn has a warmer and cooler version of all its colours, including red. Oh, to find that saturated-but-not-too-much, red-that-isn't-rust, warmer-than-cool, doesn't-look-black-at-night, I-could-go-on…Could it be Arbonne Jam? Try it and tell us.
(For those who live in North America, you may have an Arbonne rep you can Google. My newest great friend, Ramona Robinson, is based in London, Ontario. She can sample and send product anywhere on the continent. There's no hard sell here. Ramona is a woman who sincerely wants to empower women with better information, health, and awareness in all aspects of their lives. Contact at rjrobinson@rogers.com. Tell her I said Hi.)
Recap: The skin is contoured, setting up lowlights. The features are defined from the skin by colours that are warm and velvety and the judicious use of metallic glints.
This was Spring: The skin is dewy, setting up highlights. The features are fresh, lively, distinguished from the skin by being very colourful, moist, and vibrant.
———