September 30, 2012 by Christine Scaman · 28 Comments
Autumn light is long, low, and less. Like in the late afternoon. Like the difference between indirect lighting and a 100W bulb in the ceiling. The effect is to emphasize shape and depth, which looks rich and warm.  The feeling is safe, cozy, secure, all the reasons why we don't put fluorescent overhead lights in our homes.
On a face, shape and depth take on a pronounced three-dimensionality – hills and valleys. Up close, it looks an uneven surface, a grainy quality – lines, freckles, fullness in hair, thicker looking skin, a feeling of plush and pile. From  a distance, this varied natural landscape depicted in such rich, low intensity tones has great resonance.
We're going to use the quality of light and shiny colour to advance and matte and darker colour to recede. This will generate movement backwards and forwards to feel like depth and texture. We don't want the face to look grainy, we'll leave that to fabric, but we do want the appearance of profound strength.  It looks deep, synonymous with complex, wise, and penetrating. I think our brains are much more plastic with synonyms than we know and worth unleashing. It's amazing what flutters up and out of the soup.
Remember the What and Where subdivisions of our visual system? We talked about them in the Soft Dramatic Soft Summer, a few articles back. The Where system, although not colour perceptive, is extremely sensitive to value contrast changes. It decides depth. We might only be able to recall about 7 or 8 grayscale levels but by putting them side by side, our Where system can discern a multitude of levels. On an Autumn face, we'll put darker  colour on the skin to make the lighter areas seem lighter. As with shading in drawing, or chiaroscuro, this models the illusion of depth and volume.
We know that wearing many layers, along with looking warm and creative on Autumn, looks 3D. Here's another way for attire: wear repeating patterns. Can be geometric (plaid), natural (leaves, paisley), or brushstrokes (Impressionist painting style). With two incoming images, one for each eye, the brain has to decided which goes with L and R. When the images are multiple and repeating, some get switched. Makes us think we see depth.
At one far end of Autumn's influence on natural colouring, the Season we call Soft Summer in 12 Season Personal Colour Analysis is mostly coloured with the Summer paintbrush, resulting in a moody blues feeling. Autumn's gold effects are beginning to co-exist, like the hologram of the previous articles on the Soft Dramatic Soft Summer Part 1 and Part 2.
At the other end, where Autumn also plays a smaller part, Dark Winter is a cool-based (Winter-based) group, like Soft Summer. Here though, the advance/recede is superseded by Winter's high contrast, making depth and texture of lesser prominence.
What about the 3 Autumns?
Soft,
True,
and Dark, interesting how much temperature changes with light, darks are darker below and you're looking for a sweater.
how does these types of natural colours amplify the many gifts they were given?
Autumn is seldom smooth to look at. This is not a My Little Pony world. Spring's wide-eyed-wonder is not the rhythm of this drum. Autumn is rope, not ribbon.  Autumn is not dewy or creamy or anything that reminds us of smooth. Dewy spices, dewy chocolate, dewy rust, they don't make sense. Expressed in Autumn's colours, dewy somehow feels slimy. Dewy curry. I mean, I ask you.
Autumn is hot, dry, velvety thick, and metallic. You could say a rose petal is velvety, yes, but it's not dry. Worth taking a minute to think about the difference between shine, frost, and metallic.  To me, shine is smooth and wet and belongs on Spring. The difference between frost and metallic may be semantic or may be about the colour they're rendered in, where frost is cold and icy colour, so Winter, and metallic is hotter and medium to dark, as copper, gold, bronze, and their variations. So what's shimmer? Good Q. Is it very  finely ground frost or metallic?
So wear bronzer! Like with Spring, I use the same product on the 3 Autumns, mostly because I travel and want to minimize. Spring's was a beige based peach-gold. Autumn's is baked earth, dark tan, a more orange-brown type of gold and a darker colour. I like Rimmel SunBronze 02 as a good colour that's not very shimmery.
On Soft Autumn, I apply it much the same way, in a 3 shape from temple>just below cheek and side of face>under jaw, but using less than on True Autumn. On True,  I use more and let it be both heat and contour. Dark Autumn's makeup colours are quite saturated and strong and with her Winter input, she is more contrasting than the other two groups. If her hair is warm, I often skip the bronzer and let her makeup stand alone and allow a warmer hair-cooler skin event, always visually intriguing on Neutral Seasons. If her hair is cooler, I might apply the bronzer. You need to know that eleablake did an outstanding job of creating cosmetics for the 12 Sci\ART palettes and their bronzers (12 different skin-accurate shades!) are IMO the best around.
The sentence we began with said it. Autumn is about low lighting. On a face, that means contour! It's huge here. Take the 3D in you and make it more. Shadows go dark in Autumn fabrics, so should they on the faces. Where Spring uplighted, Autumn shades and contours the valleys. Would I do both? No. It would start looking bizarre.
You can use bronzer or a slightly darker powder than your perfect match. It's interesting that you can go quite a bit darker than you think and create bold shadow emphasis and once blended, it still looks normal. Apply it at the temples, sides of nose, hollow of cheeks, under chin. There's a good image here from the excellent book, Looking Younger by Robt. Jones, and below the contour image halfway down is a link to another article in the same blog that shows you Aucoin's version. Create  the near and far that is so much part of Autumn scenes.
Oh, so good. Rich colour, warm colour, strong accessories, gorgeous lips, sensual features, fantastic bones, amazing hair.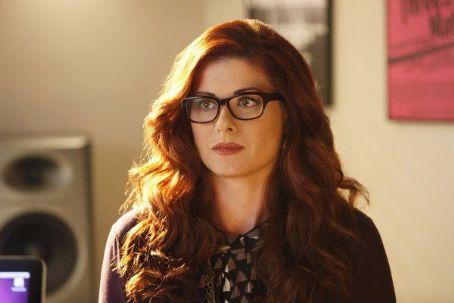 Debra Messing Pictures
But when Autumn makes up like a Spring and adds Winter apparel,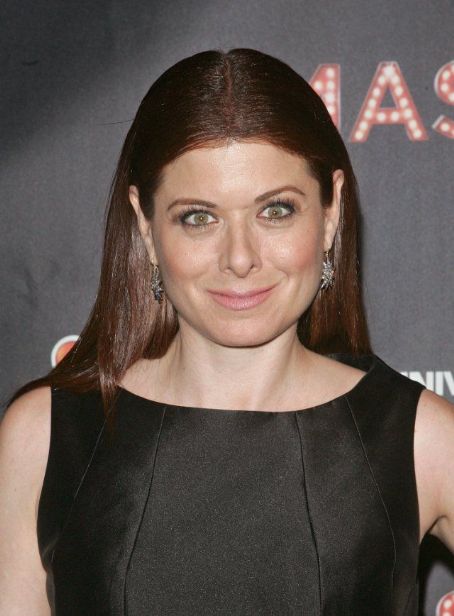 Debra Messing Pictures
Coating the entire surface of a brick wall in shine doesn't help define its surface. If anything, it neutralizes or trivializes it. Besides, the surface isn't by Nature very reflective of light or full of highlights, so coating the surface with it is just strange, like a trick that you don't quite get how it works or what you were supposed to see or understand.
However, a dot of shine here and there over velvet matte layers using deep, rich colours brings more dimensionality. Keep the face suede, which makes sense. Add deliberate shine over the iris. Dimension is created better by deliberate placement of metallic over matte products. It is not present at all in entire shiny eyelids, cheeks, or lips.
Best JLO pic I know – feline, exotic. This photo makes me choke up. My jaw drops. Does straight white girl hair and powdery puff makeup look better? No. Does soap opera hair and safe peachy makeup look better? No.
Anyone's browser having issues opening the JLo photo? Try copying and pasting this link into the address bar:
http://famous-wallpapers.com/wp-content/uploads/2010/11/Jennifer-Lopez14.jpg
Let's take that makeup to the next level and compare them.
What's the same
- eyebrows definition without darkness or high contrast
- a dark powder from the inner corner of the brow down the sides of the nose just on the edges of the midline
- eyeliner around the entire eyes, angled down with the eye at the inner corner and up with the eye at the outer corner
- flesh tones – although when we're in our correct makeup, we're all wearing flesh tones, but here the traditional flesh colours (beige, brown, orange,  camel, gold) are superlative
-squint and look at Jennifer; the bronzer does around the face on the outside in the same way as on many of the cats
- the mouth has a dark liner, medium colour, light center gloss, using layering to create a 3D effect just like Autumn does with clothing colours
- everything about the hair is rave-worthy; Autumn is not particularly light though they're often dyed that way; the highlight is minimal, just enough red to give us the idea without an entire redhead that can take over our awareness so we miss out on the amazement of the total image; this hair is very much about lowlights just like the rest of the Autumn ambience; I see few natural redheads among Autumns and though they wear it well, I find this looks more dimensional, interesting, and authentic
- her entire face is velvet, not sparkle
- coppered, tawny, metallic hints, hot hot
Never underestimate the power of jewelry near the face to do what makeup can't reasonably do. Wear it near your face. Make it textured as in bumpy, irregular. Use clothing the same way, with all over shine that doesn't work on a face or just metallic threads, keeping it layered and uneven, as raw linen.
Use matte eye shadow to look like velvet. The feeling should be like pouring thick cocoa. Remember the movie Chocolat (Juliette Binoche, Johnny Depp, rent it, it's beyond great), that hot, dark liquid that was going to heat you up in every sense of the word? Go for that eye shadow look.
And you knew there were flecks of hot chili in that elixir? Wear a dot of shiny antique gold above the iris, not all over the lid which is less dimensional – like if you put concealer on the light skin and on the shadows, you'd  cancel the effect of the product to even out the shadows.
Do not cover up freckles ever. They're splendid at every age. Believable beauty is always better. They look textured and young.
Smoky eyes are good.  Run your darker eye shadow over the eyeliner to fill in the holes, make it look less linear, and smoke it up.
The Skin Textures
We did Springs previously. That went as:
Bright   Spring = glass
True Spring = persimmon
Light Spring = petal
So the Autumns could be:
Soft Autumn = suede
True Autumn = velvet
Dark Autumn = leather
3 Autumn Seasons 
True Autumn:
Add heat all over the face, you might as well, the skin is that way already. The True Warms look great with bronzer applied as we have heard, 'where the sun lights the face'. On the Autumn Warm Neutrals (Soft and Dark Autumn), a little restraint may be better. On the Autumn-influenced Cool Neutrals (Soft Summer and Dark Winter), bronzer looks better to me when confined to contour.
Revlon Abstract Orange lipstick is interesting. It's red and brown and orange, layered and very dimensional. Super good with Arbonne Sunset blush. Made to be together.
Metallic eye liner could be great here in a colour that's not too dark, just like real gold. Autumn looks best when it's real, not plastic, synthetic, or artificial. Glinting added to very dark colour sets up too much contrast and goes with Winter.
Soft Autumn:
We've shifted from the more delicate muted Summers to Autumn's stronger muted colours and texture, to skin like suede. Colour is rich, earthy, but retains some Summer grace. Look at Arbonne blush in Dusty Rose and compare it to their Blossom, a real beauty for Light Spring. Arbonne eyeshadow in Smoke and Sand are great Soft Autumn colours as well.
Eyeliners that you thought would be good often go on looking too dark and/or too hot (orange or red). This is my most challenging colouring by far for finding eyeliner I like. At Shoppers in Canada, Essence liner in Teddy costs a dollar. It will be great on many Softs and some Trues. Using eyeshadow as liner is wonderful on the Soft Seasons to avoid harsh lines, enhance the low contrast effect further, give you so much more choice of colours, and let you enjoy some of your darker tones in cosmetics.
Take care with metallic eye liners that they're not the only thing people see, especially if eye colour is light. Imagine them in the Harvest Field photo above, they'd feel very hard. With the essential muting of the Soft Seasons, iridescence and luster are beautiful, real, and enough. If you're doing metallics, don't go dark.
Dark Autumn:
Nobody looks as right in leather, like those bomber style jackets, shearling lined, metallic effects in snaps and zippers. If Soft Autumn is Indiana Jones, then this is the Marlboro Guy. It's a stronger, heavier, thicker look. Stronger and more defined eye liner works, though still can be very smoked. True Autumn is not high contrast, so lips and brows are more part of the face. On Messing above, the makeup is great, the glasses are getting dark for a True (no idea what Season she is) but they don't really compete with her face. They're interesting, smart, explore the edge with confidence, and say "I know what looks good on me.", which is a fairly unique thing to be able to say.
Use more drama in contrast (Winter coming in) with eye shadow as a darker outer corner, defined brows, and a mouth that stands out from the face. Lips can still be flesh tones, which looks too erased/flat/tired/dead/old/pick your word on Winter, but these are deeper than the True or Soft Autumn flesh tones. They are darker, redder, maybe a little burnt looking by comparison. (I appreciate that in our ideal makeup colours, we're all wearing flesh tones but I mean it here as the browned colours.) Givenchy gloss in Delectable Brown could be great on Soft Autumn, while the Darks might look at Sensual Chocolate, here at Sephora.
Ideal hair colour for the 3 Autumns is the eye colour or somewhere among the eye colours, an effect very few other Seasons accomplish so interestingly. Gingerbread brown eyes are truly visually compelling. These are the warm dark browns from chestnut to coffee bean. Red works because Autumn's quite controlled red is increasing towards unleashed when Winter appears full on.
No question, to balance higher saturation, more red in the colouring, and darkness, you need more cheek colour to look vibrant, healthy, and fantastic. Look at Arbonne blush in Merlot.
And of course, lips need presence, especially once these faces reach full power in their 40s and onward. Both Dark Seasons can struggle with all the too-dark-for-daytime choices. As a Neutral Season, Dark Autumn has a warmer and cooler version of all its colours, including red. Oh, to find that saturated-but-not-too-much, red-that-isn't-rust, warmer-than-cool, doesn't-look-black-at-night, I-could-go-on…Could it be Arbonne Jam? Try it and tell us.
(For those who live in North America, you may have an Arbonne rep you can Google. My newest great friend, Ramona Robinson, is based in London, Ontario. She can sample and send product anywhere on the continent. There's no hard sell here. Ramona is a woman who sincerely wants to empower women with better information, health, and awareness in all aspects of their lives. Contact at rjrobinson@rogers.com. Tell her I said Hi.)
Recap: The skin is contoured, setting up lowlights. The features are defined from the skin by colours that are warm and velvety and the judicious use of metallic glints.
This was Spring: The skin is dewy, setting up highlights. The features are fresh, lively, distinguished from the skin by being very colourful, moist, and vibrant.
———
July 26, 2012 by Christine Scaman · 23 Comments
When I wrote the articles about True Season children two years ago for a previous blog, there was no Autumn article because I didn't know any Autumn kids to watch. I still don't know many. I know many Autumn grownups these days. They're so levelheaded, so reasonable, that it's hard to think of those elaborate parts of their character that can be quirky or funny. To them, what is, is. Not more, not less.
They're like everything that's great about trees and home baking. Not fancy or fussy, I love their company so much for the WYSIWYG, sound, comfortable, real-world advice they offer. Their constancy and durability give us a feeling of people who are extremely trustworthy, reliable, and rock-steady. There's no zigging and zagging.
gentle eyes, a soft face, perhaps some Summer; she could even be a Soft  Summer but the eyes look too orange
Autumn Children
Capable. This is the kid you want yours to be with if they go horseback riding. If yours falls off and is having wrist issues, the Autumn child can catch both horses, lead them home, find a grownup or a phone, call the parents, and get the right kind of help.
Life goes smoother if the other kids could just agree with them. There may be no physical attacks but there will be direct words spoken and order imposed. She's doing the talking at the lemonade stand. Not bossy, not show-off, just doing the job.
Least likely to be picked on. Assertive from an early age.
dark but somehow soft (muted actually) ; the strong facial lines, smile lines
True and Soft are social, not solitary. Dark may isolate himself more and talk to dolphins while all the other kids are trying to tip the raft. Winter needs time apart.
Might be stocky or sturdy, especially the boys, and boy, can they eat. Regardless, boy or girl, these children are strong and willing to use their strength. They are powerful athletes and real survivors. Their stamina and endurance stays with them into adulthood as 50 year olds who can still outskate all the kids in pond hockey.
someone was smart when they put him in orange; notice the orange tones in the hair and a very strong face, even for a baby
When the Soft Autumn child tells a story, the emotions involved will be inflated higher than anyone else's version because their Summer-ness felt them so deeply. The Dark Autumn child will have more worries about the events in the story and their meanings and repercussions. The Winter in him will keep him worrying about it for days. The True just tells it like it is. The most exaggerated thing about this person is that they have no exaggerations.
Need time to process surprises and really wishes you wouldn't. His Spring sister's idea of euphoria would be a surprise a minute.
building, digging, stacking, carrying, exotic eyes, Carol's T3 defined points at the outer eye corners (from Dressing  Your Truth)
They must have their own experience of something to change their mind. They are the original can't-tell-them-anything kids.
strong and striking, Autumn and Winter ; not romantic or cute (Summer and Spring)
The Autumn child is straight up. He doesn't conceal, cannot deceive. He's not a jokester and is never devious. His Spring brother, who takes life less seriously and has a big imp streak, has figured out that when Mom's on the phone, he can climb out a window, double back around the house to the kitchen, and sneak his fifth Popsicle of the afternoon. The Autumn child might walk very quietly into the kitchen, but if noticed and asked, would be compelled to admit "5″.
Spring fills us with the wonder of the moment. It is immediate. Summer is the cradle that keeps us safe while pushing us to meet our highest potential.  Winter symbolizes mental capacity, to reason, to rationalize. Autumn is the work we do on Earth, to enrich, to build, to create, to leave something better than we found. Autumn completes our wholeness as the power of the physical body, inseparable from emotion (Summer), spirit (Spring), and logic (Winter). Without the balance between them, we cannot heal ourselves because each one is assaulted when the other feels injury. We also cannot fulfill our human potential. We cannot have been put on Earth with the abilities we have to live as cavemen. We must be here to live up to a higher ideal. The pendulum between the four powers sways but our answers are not behind us. Once we learn our center as a humanity by respecting all four energies equally, we will find a sustainable way of living and the answers to longevity.
Autumn Grownups
Sensible, practical, no-nonsense, peaceful. Harrison Ford. Martin Sheen. Their steadiness makes them shoe-ins for feel-good TV presidents. The Summer contribution of do-the-right thing to Autumn's save-the-day strength.
The Dark Autumn boy will explain, indeed expound, actually expostulate, on his topic, with no awareness that nobody has had a chance to speak for 20 minutes. The Dark Autumn man is not very different, but he speaks more slowly so he has time to formulate his thoughts. He is the professor to Dark Winter's philosopher.
strong and capable at every age
What happens when a Summer and Autumn live together? Felix&Oscar.
Soft Autumn's husband asks that you not tell her that a family member is in personal crisis or he'll be sent back to the Farmer's Market. The rest of his morning will be spent making ham sandwiches. He already delivers an asparagus quiche to the Art Gallery once a week. She combines Summer's love and upstanding decency and Autumn's foot on the gas to nurture the entire world.
True and Dark Autumn will be on time. Let's get to it. Then we go on to the next job, though we tell ourselves we're going to rest. We can chat after, but I won't be late for my next appointment or make you late for yours.
If a client has all her children colour analyzed, she could be a True Autumn. She sees the sense and the savings, and is completely open to change. Light Spring will do the same, a mix of her Summer desire to make her family happy and her Spring enthusiasm when she spots a good thing. They will adopt their new palettes very quickly, without Winter's tendency to contest or Summer's to resist.
hazy eyes, hushed skin, a future Soft Autumn
If it's a plain and honest opinion you want, go shopping with an Autumn. Summer's deep streak of kindness will embellish with the compliment, any compliment. If you're ok with the cold-blooded comment, a Winter can tell you that your suit is fine if you don't mind looking like a birthday cake. And then you say to them "Now, how would you feel if someone spoke to you that way?" And they say "Fine. I wouldn't care." They're telling the truth. They are thick-skinned (so they balance matte and opaque cosmetics), while Summer is thinner-skinned, as sensitivity of skin and emotion, as wearing a softer, lesser pigment deposit (so tinted moisturizers), as being more touchy of feeling internally and of texture externally, as tactile, with highly developed brain-hand connections and sense of touch. Summer skin is soft matte. Spring's looks best dewy. Just as everyone's busy is different, everyone's Golden Rule comes out different but it's still the same rule. Winters should shop with other Winters. Buy them the book Getting To Yes for Christmas. It will help them in life. The kindness of Summer and sweetness of Spring might see this Winter, meaning me and only me, as having the heart of that first cockroach that crawls out of a nuclear accident zone. On the other hand, I won't tell you 3 months later that I really didn't love you as a blonde but didn't want to hurt your feelings, knowing what that hair cost you and all.
Dark Autumn brings in Winter's flash. Whether Gamine, Classic, or Natural, words like Dramatic and Flamboyant will apply. Getting out oh the car, she will not come across as medium. Something is extraordinary and exaggerated – height, hair thickness, texture, and length, snap in her character, or embers for eyes. Julia Roberts may be Dark Autumn, Bianca Jagger, Dark Winter, perhaps both Flamboyant Naturals. The Dark Autumn will reveal or release much more of herself, while the Winter will keep larger parts of herself locked down.
The three Autumn groups look rightest in brown eyeshadow and liner because brown is dark orange and orange, gold, rust, etc. are cornerstones of Autumn. The only other great one for brown eyeshadow is True Spring. Everyone else is better in their grays.
 Autumn's face (left)  speaks to us of resilience, bravery, and grit, in colours that are darker and more muted than the lighter, brighter skin on the right; Summer on the right is dreamy and swoopy – on both girls, gorgeous base hair colours for Soft/True Autumn and Light Summer
Will promote what she believes in gladly. She told every one of her True Autumn friends that some of the best makeup colours around are at Dressing Your Truth online store for Type 3.  The three lip glosses just glow with rich warmth. And an Autumn pink eye shadow, you'd find that nowhere. Then there's, the jewelry! She saved hours with the 6 pages of superb choices at the store. She thought about all her outfits and chose what would complete each. (Her Spring daughter just bought everything she liked, with no planning at all, figuring it would all work out. Imagine that.) To express her traces of Summer or Winter, a Soft and Dark Autumn resepectively might look at the Type 2 (Summer according to me, not to the folks at DYT) and Type 4 (looks Winterish) accessories. Since both SA and DA are Neutral Seasons, they can be flattered by silver and gold. A Soft Autumn looks great wearing Autumn colours in Summer's way (analogous, flowing, floral, soft). Dark wears her palette in Winter's way (bold, more contrast).  So integrate your smaller contributing Season by wearing their style in jewelry with clothing and makeup in the colours and style of your own Season.
—————-
Strong Beauty
Makeup Colours
Soft Autumn, try out Lancome RIL 230M and 240M, your natural lipcolour is one of these or in between. Also NARS Mayflower lips, Body Shop 11 and 07 lipstick, and MUFE RAI 19 (for TA too) lipstick.
On Dark Autumn, NARS Pigalle, MUFE HD8 blush, Lauder Maple Sugar and Rich Currant lips. A good, dark,warm, barely muted blue eyeliner is Revlon Colorstay pencil in Navy. Dark Winter could wear this very well too as they have warm tones  in hair and eyes.
True Autumn : MUFE HD10 blush, Givenchy Gold Brown lips (really nice, this lipstick, but sample it at Sephora first, big $$).
_____________
July 19, 2012 by Christine Scaman · 18 Comments
Pure Season children of all ages are fabulous to analyze because the optical effects of the right and wrong colors are very pronounced. The skin is very absolute in its reactions to colours, so much so that I find it difficult for these Seasons to share the use of colours with neighbour Seasons.
For instance, a Soft Autumn who is very near True Autumn will still wear her perfecting and most harmonious Soft Autumn palette, but she might bring in a bit of metallic antique gold in a small area of eyeshadow just above the iris, which will find and accentuate the same colour in her eye. She could wear saddle coloured belts and boots if her peanut butter and light terracottas couldn't be found. If the Soft Autumn is closer to her Soft Summer neighbor, on the cooler side, she might bring in flowing and feminine effects like pearls and soft plums in silky scarves, beautiful and a bit surprising among Soft Autumn's warmer colours.
Be careful to keep the surface area small if you're dabbling in a neighbour's colours. Your most flattering palette won for a reason, actually many reasons. Soft Summer can have an appearance of tanned skin even when it's not, and even more so when too-warm colours are placed near the skin, bringing in more yellow overtone, faint enough at this level to look like yet more tan. On the way home from the foundation counter, she risks having a too-yellow product in her bag. Dark Winter can have a very similar experience.
I never feel as good about a True Summer wearing any colour from the neighbouring Soft and Light Summers because the neighbours are warmed, and even a trace of warmth in colour will cause them to  look yellow. TMIT for True Summer and True Winter declares zero tolerance when it comes to any kind of heat in colour. True Seasons are also fascinating people because their character is often in line with that associated with their Season. As the True Seasons blend with one another in the Neutral Seasons, personality traits become more mixed and less predictable.
I adore children above anything. I am in awe of how much is held in waiting, ready to unfold in those small bodies, like little cocoons. When people bring them to their vet appointment, it's all I can do to pay attention to the animal. I love the faces below.
Summer Children
Are gentle. They can hold a small bird in their hands.
muted colouring, no black, a dreamy peaceful face
Have a lot of tiny toys with which they play intricate games  - are you familiar with Polly Pocket (about which my Dark Winter brother said "Have you ever tried to find that stuff when it rolls under the fridge? It feels like snot."). Their homes have beautiful details in every room, right down to the toilet paper holder. The season of miniaturization. Often look better in small jewelry than large and chunky.
Take pains to get every meticulous detail of a picture right. Even a picture the size of a window. They'll draw, tiny line by tiny line, with a patience a Winter might spend her life searching for. Can spend hours finding microscopic snails in tidal pools with great hand-eye control when they spot one.
One activity at a time is plenty. Learn a music piece note by note. Do not need to be in constant motion. As a child, ask him to mince the herbs. As an adult, this is the cook who peels squash, who cooks the chickpeas for the hummus from scratch, who undertakes all 22 of the steps in making Matzoh Ball Soup.
Get frustrated with others. Can get so frustrated with their Winter sibling's harshness and Spring sibling's impracticality that they need time in their room alone to calm down. Like about 2-3 hours. Five kids on a trampoline is 3 and 3/4 too many.
who's gentle? who's rich and warm? who's building? who's playing a joke? who's cool and composed? can you find dark&cool vs dark&warm?
Stubborn as a Dachsund. Very persistent till they get it right. Perseverance ranks at the top of the chart.
Don't force their beliefs on others but don't accept anyone else's ideas either.  Sweet, pleasant, calm stonewalls.
Good impulse control from an early age.  The first to learn to shake hands when introduced to someone new. As grownups, still have a self-control that astounds.
Ask question after question after question. If a family rule is "No more questions after supper", there are probably True Summer children in the home.
The most likely to keep your secret. Very discrete as adults.
soft, subtle (not dramatic and bold), rounded, gentle features and blended eye/skin/hair/brow colours; notice that all the colours are darkened to the same degree, keeping the contrast level between skin/hair/eyes/brows/lips low
Can be fusspots for cleanliness. Will not be thrilled to eat the birthday cake upon which five children blew out the candles, or even one other child. The mother may have brought a separate cake. Having a bottle of hand sanitizer clipped to your backpack should be a school rule.
Summer Grownups
If anyone will stay up till 3 AM cleaning the basement, it will be Light Summer. With Spring's energy and Summer's deep dislike for disorganized clutter, the crawlspace doesn't stand a chance. Summer will not expect the world to share her needs and she won't be miffed if you go to bed and leave her to it. She can't sleep while the kitchen's a mess.
the pure loveliness of Summer, a feeling of softened curves, moderate colour saturation in a sweet-tempered face
Light Summer likes to talk almost as much as a Spring, but she'll tell the entire story, and (this part's important) (really important), in order. Thorough is the word here. She will be easily hurt and irritated if her Autumn sister hijacks the topic to tell her side and interrupts the orderly sequence of her thoughts. For Light and True Summer, it has to go 1, 2, 3, 4, 5, 6, 7,  not  1, 2, 3, 4, 4, 5, 7, 6. Autumn and Winter have more 1,2, 9, 10 tendencies. True Summer will explore every conjugation of a verb, could have, might have, and every option and outcome.
the little guy on the ground, very typical hair colour too, the whole squishy energy bundle sings of True Summer; there is more fine motor skill in that single little pudgy finger than many grownups can know
Drawn to quality in clothing. Will notice stitching and buttons. Prefer comfort clothes inside their comfort zone. A True Summer friend who has allowed herself to over-indulge in her diet wears her 'punishment pants' for a day or two to get herself back in line. All they are is structured, stiff, and straight.
Ask a Summer "How do you feel about..?" Ask a Winter "What do you think about…?" Ask an Autumn "What's the most efficient way to get this done?" And Spring,  "What's the fastest way to get this done so we can have a visit?"
Summer doesn't like to live alone. Their sense of community, civic responsibility, and desire for domestic intimacy is strong. Winter fantasizes about living alone and takes more convincing to leave their computer.
already looks Soft Summer; beautiful tone-on-tone soft taupes in the hair
If True Summer's indecisive, it's because they want to do the rightest thing. If True Spring is, it's because she wants every choice. Autumn decides fast to get it done. Winter didn't see that there were more than two choices to begin with.
True Summers are wonderful teenagers. Their very high sense of personal integrity doesn't let them fall into, or even be attracted by, that which doesn't agree with their moral code. They can easily exclude peer pressure when they want to.
Don't love changes in their routine. As a child, might have been very unhappy when forced to wear new clothes. Might even have been screeching "NOOOOOO" so loud after being put in a new snowsuit as a 2 year old that they got left in a snowbank by their Dark Winter mother when she went down the driveway to get the mail. Not that that would happen in my house, but you could hear the child loud and clear down a 1000 foot driveway. As a grownup, might be very happy married to a Spring who can get them to do things they wouldn't normally do, especially on short notice, a sticking point for Summer.
In many a Soft Summer, this is what we see when we look in your eyes, or variations on this theme; click on the photo for info (or Google "Iris Apfel at yoox") and make it your signature piece
As adults, they may still have high expectations of what others should tolerate or how they should behave. A tub of Ben&Jerry's ice cream really does have 4 to 6 servings and it is not necessary to snarf down more than one's share. Are willing to devote time and effort to getting others to meet their highest self, knowing that nobody feels good when they behave beneath themselves. Winter might not be quite so into your Karma because to them, it feels like an ambush intended to control that they won't exert on you  and don't want you to exercise on them. If old people want to go ocean swimming alone, it's their business.
Bring the natural gift of just knowing what it's like to be the other guy, and caring enough to adjust their behaviour, what the world needs  more of than anything. Every character trait is a double edged sword and empathy is no different. Winter keeps themselves apart and outside of situations. If no offense was intended by spoken words, they're not likely to hear it. It's not that Winter is cold/distant/remote, their feelings are just less accessible. Summer is so deeply disturbed by rudeness and so strongly empathic that they can substitute the intention of the spoken words as their own, as they would have felt had they spoken the same words, that is, very offended.
watch the greys and watch them change, many Summer colours here. John has great base hair colour for Summer. Think John's a Winter? Look at him and Yoko. See the Winter? Fascinating features John has, the Meryl Streep type Summers face of which we see many.
Lovely Beauty
Makeup Colours
Soft Summers, look at Body Shop 14 eye pencil, a mauve with lots of grey that will blend into your eye shadow, not look separate from it. If ever there was a type of natural colouring that could dispense with eyeliner and just use eyeshadow darkness levels to define the eyes, this is it. They create a more diffused effect than any lining product, a swirling watercolour of deep plums, pinks, and greys. Your saturation isn't nil, it's just less than the others. Lancome Purple Quartz is an excellent eyeliner, and their lipstick The New Pink may be very near your natural lip colour. Body Shop 49 lipstick is worth your time too at a nicer price.
Light  Summer – Body Shop 148 and 55 are your warmer and cooler pinks in lipsticks. And MUFE HD4 blush will disappear into your face and allow the misty rainbow colours already there to take center stage. Lancome Rouge in Love 353M lipstick may be your lip colour or close, while 163M has beautiful presence without taking over your face. Lancome Optic eyeshadow is a lightly pinked light grey.
True Summer can look at Lauder Black Plum eyeliner, a great mid mauved grey till you tilt the page and see a lovely plum.  Lancome Purple Darling is another lovely purple eyeliner that's not too greyed, a mistake often made with True Summer cosmetic colours. I love Lancome Berry Rose 312 lipstick and Pink In The Limo (probably your lip colour or close).
———————–
A reminder that I will not be shipping the book, Return to Your Natural Colours, in the month of July. If you're in the US, Kerry at Indigo Tones may have some copies. Otherwise, best to wait till August.
———————–
July 12, 2012 by Christine Scaman · 26 Comments
Pure season children can be the epitomes of their Season's personality. They haven't yet learned to temper some of their strong characteristics. They are not diluted by the blending with another Season that makes for a thousand unpredictable mixtures. True  Spring is sometimes very random, laughter that bursts out, changes in subject you can't keep up with. Others are optimistic. They will see the bright side but can be very quiet and reserved.
Bright Spring usually is very true to that type, snappy, quick, and friendly, though sometimes have softened their clothes to such a degree that their behaviour seems quieted too. Can clothes do that? I think so. A haircut can change how we act. Heck, just move the part in your hair to the other side of your head to shift your center of gravity.
Light Spring has Summer's self-discipline and Spring's moxie and audacity, which can leave you wondering if you're seeing Autumn's determination instead. Both can appear spunky, where Spring is often more spirited and Soft Autumn more low key.
Spring Children
The party children. Playful, silly, unpredictable. Would shoot Grandma with a water cannon and say they were only aiming for her walker. As 2 year olds, it takes a lot of extended family to keep them alive.
spilling happiness ; the heart shaped face of the cuteness on the right, clear yellow skin, butter yellow hair like the center of a Laura Secord Easter egg, like the boots below, all True Spring
Favorite topic is themself, whose isn't, but they'll talk about anything. Go to the bathroom and get a drink before this child gets going because they don't turn off easily. Grownups that can talk for a long time often have a Spring+Summer mix, because Summer might start out quiet, but they have a lot they'd like to share. If the story comes out in a timeline, they got a bigger sprinkle of Summer's fairy dust. If there are many twinkly smiles and jokes, not taking anything too seriously, and really rather be moving than talking, more likely True Spring.
Don't get hung up on every little emotional upheaval.
Will play any game at any time with anybody. No rules? No problem. Who needs them? Staying on task to complete a chore? Now, that may be a problem.
Will stand in a spotlight with a bucket on their head if it gets laughs. Laughs and applause is even better.
these boots will find a puddle that will pour in over the top before they get home ; notice the butteriness of the yellow colour, these are True Spring's yellows
Will get caught behind the couch at Christmas eating candies with the cousins he talked into joining him. He'll squeal and take off to commence the next antic, like eating his brother's pet fish. Who can get angry with such a happy kid?
Has trouble choosing. Don't ask which of 4 kinds of juice she wants unless you plan to be there awhile or don't mind giving her some of each.
Walk in a pouring rainstorm? Sure! Might meet a bear? Great!! Pirates? Better!! They will be friendly bears and pirates in this optimistic and imaginative mind.
Don't need every kid to agree. Whatever floats your boat. Would prefer not to be told what to do in return. Can dig in their heels with the best of them.
these children both appear to contain Spring; Sophia Grace – Winter influence ; Rosie – Summer influence
Spring Grownups
Spring finds reasons to get along. If things get tense, they'll make a joke. Summer will soothe and facilitate. Others might put up their dukes.
Spring windmills on an Autumn background – and why Spring + Autumn Season blends make no sense to me. How do you shop for "upbeat functional"? how 'not harmony' feels
If a True or Light Spring is late for her appointment, when she arrives, she'll sashay on up the walk, apologizing, floating along in Spring and Summer's unhurry. If anyone will break down the stereotypes, it will be True Spring. Her iris pattern won't always follow the rules, in that it contains only blue and grey (no yellow) and much Winter line geometry. Her character may be very gentle and quiet, yet still brimming delight. Her hair might be blonde but it's usually  medium brown. Her eyebrows can be darker than you expect. There is often a pinkish brown somewhere, like the outer part of dry ginger root, and it makes a good eyeshadow that flows really well with the hair colour.
May have learned to blanket her natural sunshine to match all the seriousness around her. She may have forgotten that we need her easy laugh over the smallest things, to brighten the room, the meeting, the world we live in. Serious has nothing to do with smart or kind, just as kindness has no connections to brains or power.  And neither does bubbly. Buy her a Flower Power purse at any age .
With optimism are bundled hope and faith. She is not a skeptic, a cynic, a pessimist, or a logician. The world would feel better to her as a simple place where faith sustains and guides, traits for her to honour and express openly. Buying into the myth that grownup=dark can make her feel restricted all the time, like a wearing a bandage that's too tight when she's already healed. When she lets herself be herself, it feels really good to be around her. When she's trying to fit into all the dark seriousness around, I get this crazy feeling of wanting to cry. She holds the most beautiful attributes of the Forrest Gump character, to me a movie that was not about handicaps of any sort. It was about never giving in to bitterness. Forrest knew in his heart that honesty, unwaivering intention, and compassion to a pure, near childlike degree, can simplify life. He knew that IQ, success, and kindness are not prerequisites of one another.
Bright Spring is the Valentine's Day box of chocolates. More glitz, bigger show, great flash, still delicious, lots of sweet centers. It crinkles and pops right back into shape. Too delicate to survive a year in storage, just won't come out the same, very in the moment.
Bright Spring incarnate, as if she couldn't be real, from a make-believe place
Not sure other analysts would agree, but in the presence of incongruent colour, Spring faces appear to become very asymmetric, almost taking on a Picasso quality. On all of us, the lines on one side of our face are straighter and more curved on the other. On Springs, it can seem as if one side of the face is set an inch lower than the other or the straight/curved comparison magnified. Sometimes, one side of the face or a single feature appears collapsed or even receded backwards relative to the other side. It is one amazing sight to behold with your senses and know at the same time that you're in the grip of a powerful illusion.
Light Spring hasn't had a theme song yet. Here is a suggestion.
a beautiful face, very expressive eyes, and the anthem of hope and happiness that Spring extends
Everything about life is nothing short of miraculous. Perhaps most awesome is the body's and our planet's capacity for healing and renewal. Spring embodies this most extra-ordinary and wondrous gift, the reminder she offers us just by being here.
that's a nice True Spring grey, you can see the yellow sun
Smiles easily and with genuine pleasure at greeting or interacting with people, even as adults. This is a trait often seen in Spring men. You see their teeth much more often than men from other Seasons.
If straight hair is your natural texture, then wear it that way. If it's curly or wavy, try doing what you keep reading about …let it be itself. Forcing straightness on Summers (where hair looks so much better with swoopy curls on the ends or wavy ripples like the surface of water), on Springs (where energy and spontaneity look so good and true in the language of hair), on Gamines (whose punchy natural style should not be constrained, whether a suit or straightened hair), on Romantics (where the stiff hair is not consistent with the softly rounded features)….for those of us looking at you, it's the difference between tension and relief.
Natural Beauty
Makeup Colours
True Spring could find beautiful makeup in Lauder Apricot Sun lipstick, MUFE HD 6 blush, and MUFE 19L eyeliner. Lancome Rouge in Love 322M could be the lipstick that's the natural colour of your lips.
Bright Spring might try Tarte Lust lipstain, Mercier eyeshadow in  Pewter, and Dior Devilish Pink lips. Sheer and dewy (not frosty, which is hard-looking and works better on the 5 Winter Seasons) cosmetics allow Spring's youth, glow, and health to shine better than matte and dry do. Lipsticks MUFE RAI 37 is matte and N45 is more sheer and glossy, might look better on the girl above. On mature women who want lipstick to last more than 15 minutes, use a product that doesn't go darker, like Lancome Rouge in Love 377N on the cool side and 170N on the warmer side. A favorite of mine on Bright Spring is baby peach, a fabulous eyeshadow highlighter in Lancome Meet Me in Paris.
Light Spring's face looks perfect in any combination of the words pink/peach/beige/miky, even as an adult. Dior Beige Casual lips, Body Shop 54 and 04 lipsticks, MUFE N35 lip and HD5 blush could be great.
—————————
A reminder that I will not be shipping the book, Return to Your Natural Colours, in the month of July. If you're in the US, Kerry at Indigo Tones may have some copies. Otherwise, best to wait till August.
—————————
July 5, 2012 by Christine Scaman · 7 Comments
Three years ago, I posted a series of articles on my then-blog, A Greener Tea. These descriptions of behaviour patterns in True Season children are funny to read now. They should be part of the body of 12B (just strikes  me that one could read 12B as "One to be."), with some added observations about the adults they become.
Stereotypes are patterns that got noticed. There is no doubt for me that our colour genetics, body geometry genetics, and personality genetics are often transcribed together.
There might be some things you recognize. Don't take anything personally. Remember that we are beings in perfect balance. Our negatives are simply the other extreme of our positives.
Winter Children
still, not manic, hard to take your eyes off the face with its ability to dominate all other colours in the photo
The drama and the trauma. Will not be controlled by parents, siblings, or anyone else. Cannot be approached with judgment. If that Spider Sense even twitches, in their either/or world, they'll react like they've been attacked. There are no in-betweens here. Criticism isn't taken well. Advice is best given in a very generic way, referring to someone out there who could possibly try to do the thing differently but of course, it would be up to them.
The power and the glory. Emotionally brutal. Can be single-mindedly intense adults once an idea takes hold.
Don't care if they ride on the Children's Camp float in the Old Home Week parade. But if they do, will ask why they can't have a float of their own. Don't need to be on stage but are compelling to watch once they're there.
a beautiful face whose colouring would overpower anything dusty
May appear cool and detached, but often beset with worry. Simultaneous inferiority and superiority complexes.
The opposite of nurturing. It's all about them. Ask her how her hair turned out today and she'll tell you for half an hour. Might notice if you have hair for 2 seconds but wouldn't have much to say about it.
Physically interesting to watch. Will choose furs, sparkles, satin, diamonds, you get the idea. Stock up on glitter. Boys look very good in dark suits and have the body carriage to pull off the look. Strike statue poses just buttering toast.
If she's suffering, you'll know about it. She's in control (while Summer is in order) and she's taking you down with her. The True Winter husband is much the same.
Have high expectations of what others should take from them (as opposed to Summer's high expectations of what others should expect of themselves).
a lot of colour in a face that looks more determined than gentle – a present or future Dark Winter?
 Intensely creative. So perfectionist that they get in their own way.
True Winter is all about the opposite extremes. The recluse and the performer at once. Either they're running a marathon or sitting on the couch eating pizza by the box, watching every season of The Biggest Loser. She somehow manages to be still as a statue and create drama all around her.
Winter Grownups
True Winter will sit immobile in the vet's waiting room with their small dog, waiting to be called. She's like a tuning fork, creating powerful vibration from slightest motion. Bright Winter will fidget a bit more, and when someone new arrives, her eyes dart to the door. The Dark is reading or typing, focused as a drill, her Autumn infusion putting time to use, feeling no remorse about ignoring everyone on behalf of productivity.
The wonderful Bernice Kentner of CMAS said, "If you want a job done fast, ask an Autumn. If you want a job done well, ask a Summer."  Bernice is so smart. And, we could add, "If you want a Winter to do a job at all, there better be something in it for them."
 focused and detached
A True Winter will arrive on time. There will be drama. She will have found some way to wear makeup to her colour appointment. There will be high heeled knee high boots, big belts and rings, a personality too big for the body, and dissection at every step of the process. Winter has to see her PCA with her own eyes or she will never be convinced. But once she sees it, she is not likely to question it again…though Autumn is even less likely to dwell.
A Dark Winter's husband, like many husbands, might discover more right brain in his forties. His attempt to talk about, gulp, feelings, meets with "Yeah, whatever, I was trying to talk to you about emotions ten years ago. Pass me that calculator, would you? Nevermind your fuzzy feelings here." from his ever-loving wife.
silent drama…would Carol call him Type 2? Outer eye corners swoop down, corners of mouth lift up making an S curve along lips, S curves from brow to nostril…there is softness in a dark and contained face. Perhaps a Dressing Your Truth Type 4/2?
 Dark Seasons are the analytical processors more so than the emotional ones. They don't tear easily, seldom cry. Faced with what seems to be excess emotion, they wait it out and only wade in if they have to.
Winter has no trouble getting rid of great Grandma's plate collection that Mom passed on to her. She's doing well to visit Mom or phone Grandma. Makes her connections so deeply that she can appear not to have any.
any Season can have blue eyes, light in the Lights, hazy in the Softs, greenish (teal or turquoise) in the True Warms, and intensely coloured in the Winters
Wakes up in the morning thinking "Nobody's going to tell me what I can and can't do."  Consider the Summer's morning greeting of "If I'm kind to others, they'll be kind to me."
Can learn to soften their edges by impersonating a Summer when they feel the tension climbing…and be surprised at how much better the interaction went.
Bright Winter is amazing. As a child, the other girls were doing rond-de-jambe at the ballet barre while she was hanging upside-down by her knees. Today, she's driving halfway across the country dragging a U-Haul, meeting a plane full of houseguests. She's building an agility course for her dog and adding a new wing to start a home business.  She moves from big thing to big thing, changing direction, keeping her foot on the gas. Her internal GPS recalculates fast. She believes the book entitled "Don't Sweat the Small Stuff – And It's All Small Stuff." In her Winter take it or leave it world, she doesn't carry a lot of mind clutter. Maybe that's why she looks better without a lot of clothing clutter.
Looks so good when she wears makeup to separate the features from the face – eyebrows, eyes, cheeks, lips, contour lines. Forget about traditional nudes and flesh tones, they're as exciting as a dial tone compared to fuchsias, cherries, and pomegranates, especially if you're over 25. Sheer products are a place to start. They're not a place to stay. This colouring is extreme and can't be turned down. Indeed, it will turn the makeup down. All Winter can control, balance, even suppress colour causing heathered makeup to look yet greyer and disappeared in 2.2 minutes. Soft/dusty/blended = meek/lacking/vague on a colouring whose perfection hinges on very opposite concepts.
Silent Beauty 
Makeup Colours
All Winter may have trouble finding saturated blush colours.
True Winter should look at MUFE HD2 and Clarins lipstick in Mystic Plum. Lancome Rouge In Love 379N is also great as a purple but those are easier to find; 185N is a great blue-based berry pink.
Bright Winter on the cool side would like the same MUFE HD2 blush. Lancome Clock Strikes 12 is a mid-grey eyeshadow that could work on all 3 Winters.
 Dark Winter could look at lipsticks 22, 21, and 14 at the Body Shop. 21 is my favorite of the moment, not too dark, on the warm side, a great match with eleablake's Driven blush, these are the barely golden saturated coral reds that look so incredibly good on this colouring, among their best summertime colours.
————————
A reminder that I will not be shipping the book, Return to Your Natural Colours, in the month of July. If you're in the US, Kerry at Indigo Tones may have some copies. Otherwise, best to wait till August.
————————-
February 6, 2012 by Christine Scaman · 22 Comments
In 2 parts because Dark Autumns are among the most fascinating persons on the planet. As you'll see, I can talk about this Season for a long time. Today, the colours, the landscape, the person. Next, the clothes and the Colour  Equations.
In 12 Season Personal Colour Analysis, the Dark Autumn Season holds those persons whose natural colouring is:
- Dark, the TMIT,  but richly dark, luxuriantly, glowingly dark. We are given robust red wines, lustrous deep olives, and ornately reddened browns and purples. This is the aspect of colours that they are first and most. Darkness before heat.
- Neutral to warm. In this context, Neutral means colours that have both some coolness (blueness) and some warmth (gold), as opposed to lower-case-n-neutral that can mean flesh-toned makeup or gray/taupe clothing. Sophia Loren feels much more toasty than she does black. Black feels uninteresting and thoughtless next to the hot, spicy fire she embodies. Always plug in the comparison. There are no absolutes with colour. I once called Winter skin rubbery and Summer papery. Kathy needed a moment to get past that. If her Winter skin were compared to rubber OR paper, well, my Dark Winter skin is for sure not papery or any woven substance. Focus on each separately: how does Sophia feel next to black AND how does black make you feel help up next to Sophia?
- Barely muted, not enough to notice. Dark, thick taupes, as hippo grey, not pigeon. Balsamic vinegar and tomato paste are dusty compared to Turkish coffee and  dragon blood (I meant oxblood but dragon blood was more fun to type). Dark Autumn is very colour concentrated. There is so little dusty here, it's hardly noticeable unless you held up the colour next to the 99% pure Bright Season colours.
The Darkness (Is Not Black)
Dark Autumn means darkness releases the magic – heavy, hard, deep, strong darkness. It enriches the eye, attains the skin tone's perfection, and infuses the appearance with a vital force that will set you back in your tracks. You unlock this mystery of Autumn's blazing heat entwined with the coming Winter quiet with luminous, full, rich darks.  Spring and Summer have darks that are without the density of oil paint. Dark Autumn colours are thick and meaty.
Colour may be settling with the approach of Winter's cold but the octane level remains very high. Black's feeling of weight is certainly here, yes, but its more distinct voice of deepest, most sacred sleep, of stark outlines and a spare sensibility, are not yet in reach. Black can feel a bit leaden on those who do not contain it by Nature's hand. Keep Dark Autumn darks penetrable and interesting. Choose the almost-black purples, blues, browns, and greens. In daylight, you should see colour. Almost black colours often look metallic like that finish on cars, and it's never the cheap cars.
Once a woman hears that she 'can wear black', she wears it with a vengeance. On Dark Autumn, it's not great or very good or good. It's acceptable in small blocks with a lot of heat added in. Solid black is forbidding. It's a wall, a very boring wall unless you are primarily Winter because it has no translation on any other body. Two entities that can't find a communication place are not intelligible to one another (thanks to Sharon for the great analogy). Black is still a foreign language on Dark Autumn's body, though there are a few phrases to pull out in emergencies. To the viewer, the person and the black have no unifying element. They remain a little separate, the clothes from the person, as if there's a blank space between them with nothing it it.
Black is their toughest temptation but it looks far colder, harder, and heavier than they do. Wearing it looks a bit disappointing relative to what could have been in rich, hot, bronzed reds and browns. Play up the heat and to look spectacular. If she can't get with tribal, then do military, urban chic, or nerd chic, but don't default to black.  Do touches of black, in belts, shoes, a small part of a print. Avoid big, black blocks. And don't do black with silver jewelry which is even colder. Even in pants, the near-blacks are leap years better than black.  The viewer sees you from head to toe in one-one-thousand, two-one-thousand seconds. You register others in that time, at least to make a first impression. The deep maroon pants got noticed with more pleasure than one more black bottom half.
Autumn is too comfortable and knowable, familiar and natural, for black. Invited into a home for coffee and cake isn't black. The midnight fire dance or glass of brandy contain some black, but with the firelight flickering, surfaces are so much more red and orange and green than black.
Black keeps the world a little farther away, which is about where Winter likes it. Black (and Winter) is involuted. Autumn is not primarily that way. Winter disengages from anything they don't want to acknowledge or pay attention to. Like it's not even there. Like all the stuff in the house that needs dusting. Autumn isn't that way. They are engaged. They're sanding furniture, baking and sharing, attending charity functions, going to obedience class with their Bernese Mountain Dog, starting projects in time for Christmas, showing up for a friend's three wedding showers with a gift every time, always trying to figure a better way of doing something. And dusting.
Dark Autumn can balance the weight of black. Therefore, they will not appear to gain weight when wearing it. So, it's not completely random on this person but next to such a powerful force, on a spirit this strong, black looks colourless. Almost lifeless in an onerous, inorganic way. Cold-blooded on a hot-blooded soul.
The Lightness
There is no pure white until Winter is firmly in place so that tendency it has to brighten everything (like a Dark Winter face but not a Dark Autumn face) won't be seen during the draping.  This face will appear greyer, without vitality, and more lined. Stay far from white. It's an instant 10 years, a truly unattractive choice. Learn  Summer's pastels too so you never buy them accidentally. See that blue book way up at the very top right of the page? It can help you with this.
These are the darkest light colours of the 12 Seasons. Even they have darkness, a scorched quality. Colours appear slightly aged, in the way that paper can be sponged with tea or coffee to be antiqued. The lights are substantial colours that can drain out any other kind of skin, like the sturdy colours of grains, brown rice, quinoa, that overlay of brownness but not blackness.
The light colours are distinctly browned, like vinegars and preserves. Browned spiced peach, chamois, November grass, and dark willow. Winter's blue is coming in, neutralizing Autumn gold to some extent. What should strike home is brown as a dark warm taupe overlay, as brown rose and brown coral. Think of the dried apple, peach, and fig, compared to the originals. Spring is raw, Soft Autumn is cooked, True Autumn is flambe, and DA is what's in the pan when the flame subsides. Dark Autumn's lights are the colour of the bread or the sauce that got left too long in the heat.
Light colours are either right on or way off. Because darkness is very forgiving (meaning colours are more likely to look gorgeous just by being dark), it follows that light colour is the opposite. This applies equally to clothing as hair. The Dark Seasons are the most awkward blondes (remembering that hair averages don't exist in the Seasons) unless Nature gave them light coloured hair. Don't let someone tell you that women need lighter hair as they get older. To the person looking at you, it feels uncomfortable to see light streaks because they are so very far from who you are inside that it can't be counterfeited in. Up floats the question "What was so wrong with who you were that you felt you had to be everyone else? I liked you fine before. Now, you're making  me wonder. Plus, I feel kind of embarrassed and cramped and I don't know why."
The Heat
Still big smoke coming off it. An overcooked type of heat, where a carbonized trace is cooling the colour's original heat. Moroccan colours. Darker than Bollywood colours. Persian carpets, Aladdin colours.
The reds look browned, as bricks, russets, bittersweets. That almost burnt quality is important. Burnt oranges and reds make beautiful lip and blush colours. Red is almost automatically a warm colour in that even when it's cool, its message is hot. These lip/blush shades are not hard to find, certainly not in makeup. Dior Rouge Blossom lipstick is a beauty, as are Clinique lip in Chianti and NARS pot gloss in Medea. Wear sheer, but wear your red-browns. Look at Chanel Glossimer 64 in Sunset Gold (toasted apricot), Revlon Lip Butter in Fig Jam (sheer brown), and Lancome Hotspell (sheer bronze). They look incredibly good.
The Coldness
Just cool enough for a diamond to form, the hardness Winter brings. Nothing is flimsy. Soft on someone else looks flimsy here.
Temperatures are dropping. The fire is dying down, only embers left. If this is the picture I chose for the coldness, imagine what the heat looks like! Greys provide a cooling effect, situating the Neutrality of the Season.
Winter can have a bigger influence on character than its minority role in this palette should account for. This person can be more cool and formal or more passionate and dynamic, but forcefulness is always there. Move towards that heat. It looks good. The distinguished professor and the head of state are as Dark Autumn as the painted warrior. Reserved and serious are worn extremely well too, but there is a sense of might, as mighty, as Madeline Albright, as Indira Gandhi.
Google Scan their Images. The power of this person is awesome. As they age, Dark Autumn women become more formidable every day. Don't reduce that by being one more blonde. I'm never fond of purple/dark magenta/burgundy hair trendiness either, which are only distraction on a very focused person, though these colours are stunningly good in clothing. Claim the power in the faces above, those of Cleopatra and Melinda Gates. Rise up to being who you are. In the beginning, right colour can feel like a disguise. In no time, the colours will have convinced you of your truth when nobody else could.
Dark Autumn can tap an infinite pool of strength. It is not in Autumn's nature to be entitled (it can be Winter's, of being outside the rules). They don't make special concessions for themselves, they just get on with the work. Few can match Dark Autumn for taking on the big roles and getting stuff done. They have Winter's enormity of scale built-in so the huge task doesn't daunt them for a second. They are the strongest people in the world because they are not self-indulgent. And they could care less if their husband dresses better than they do. Allow the drama of grey in hair, a strong testament to your Neutral Season colouring where the warm skin/cool hair play together so well, or  choose the rich, dark browns you were blessed with in hair colour.
Cute lipstick looks gray, both makeup and skin. Blonde hair looks grey, both hair and skin. They look weak. A Dark Autumn must protect herself against trend at all costs.
The Feeling
The energy is still natural – though less than True or Soft Autumn, barely rustic or earthy anymore – which is why flesh-tones in makeup look better here than on a Winter face. Drama and the right costume can look very right too. Soft Autumn is pie crust, Autumn is whole wheat, and Dark Autumn is dark rye bread to dark walnut and mahogany wood, because among the feeling of its colours is hardness. By comparison, Spring is puff pastry and lots of sugar. Summer is petit fours. The Lights are meringue. Winter? I'm sure they have sweetness, .. I was asked what car a Soft Summer drives, it just came into my head, a Volvo wagon!…back to what is Winter's sweetness…it'll be hard and controversial, meaning many won't  like it …edible flowers? rosewater candy?….. flourless black chocolate torte with a raspberry coulis.
With maturity, and these colours are Spring's matured, come deeper waters, more complex patterns, more density of substance. Spring's candor and innocence are much more about simplicity. Winter's isolation speaks of a different type of simplicity, one of extremes of the cleanest surface fused with a most elaborately difficult interior.
Autumn has a steady rhythm. You can always hear the faraway sound of a drum. In Soft Autumn, it's hushed as if under Summer's water. The Softs are the Seasons of natural elegance. Their unifying grey feels steady and calm, more than cool or warm. Autumn's complexity exists in all three Autumns, so the combinations of their colours look better to me than any one alone (and in this, I'd include Soft Summer), as warm dull apricot or browned rose with warm pewter, limitless possibility. In those Seasons, layers work well to give sense of pattern (as texture, complexity, and creativity, like the handmade harvest display on the front porch), and depth, both of which have an inherent rhythmic progression.
In Autumn, we march to a steady beat from colour to colour to colour, feeling the connections, the reasons for being together. At Dark  Autumn, words are more loaded, as luxury and control, almost ready for Winter's power. Dark Autumn's rhythm is insistent, unbridled, tribal. The greys look more like powder keg than soothing. Colours stand alone more, though layers still work quite well here, less well on Dark Winter. Autumn is questioning and curious. Winter is oblivious and listens to its own GPS. The Autumn outfit should feel stimulating and absorbing, like a pulse, moving from piece to piece. Winter is pulling away, its large empty voids depicted in stark and solitary use of colour and jewelry, and of course, black.
For Dark Autumn, it's the tribal-as-in-undomesticated goddess, the wild horse. The untethered freedom. Your own hoofbeats pounding in your ears. The driving intention. The uncaring about reactions.  Can we go back and emphasize the word wild. Native. Savage. Unchecked. Untamed. All it takes is one scarf, one bronzed lipstick, one leopard print-backed glove, and the viewer just felt it in their chest (but couldn't say exactly what they felt).
Autumn is good at dressing what is. Once they see the system work, they move on. They tend not to be conflicted about what suits them and letting go of other colours and styles but they need to see it themselves. This is not the 'what do you think?' group. They have to think it. And with colour, of course, they have to see it. When they look away from their face in the mirror in the white drape, I know I'm golden. Until they do, they look at you like "Yeah, colour, whatever. Let's go buy boots."
For many Dark Autumns who feel better as neighbourly and unpretentious, well ok. Your True Autumn origin is strong and doesn't often care for theater. The tolerance for it can be close to zero. Everyone looking at you is waiting for you to pull out a shot of excitement, but we're all our own biggest obstacle. You're not alone in that. We all could look instantly more magnificent if we could unleash our inner somebody. Figuring out who that is is a little hard, but even after knowing, getting her decked out and let loose is another animal altogether. For me, it's the navy pinstripe suit with the iced violet or dark rose shirt. I own neither item, but in my own defense, I have been trying on suits. None of this is easy or automatic for anybody. If you believe one thing, make it "When one door closes,…" Knowing the colours that are in you puts your hand on the doorknob. Are you going to do something with it?
If tribal feels nuts, even that one necklace, you might try giving your Winter side bigger air time. Dark Autumn is equally superb in classy suits, jackets, borrowing from elite sports like horse (English better than Western depending on the item) and ski, jet set safari and archeological digs. Like Winters, you look better when you're done up dressier than anyone around you than when you opt for the True Autumn associations of everyday twills, denim, corduroy, and chunky wools. Dark Autumn is that wickedly good Season that looks good classic and good fired up.
The music can be monastic hymn. But then there's this…the serpent, the danger. Feel the tension? True Autumn was a cheerleading camp  compared to this.

Slithering along, now more alone in the dark, the knot in your belly gets tighter, now just on Dark Winter's doorstep:

We've set the scene, dimmed the lights. Next, we'll think about clothes.
January 21, 2012 by Christine Scaman · 22 Comments
DO
…remember TMIT, The Most Important Thing, for your Season. That aspect of the colour should be the first thing you see. Even if you're a Light Summer buying red lipstick, the noticeable lightness of the red compared to all the other reds at the counter will help get it right.  Your red, once it's on your face, it will just look red, not red and dark. Light lips look good. Light colour, light colour deposit, light texture, light weight, light shine, light lipliner. Light is good on Light Seasons at every age.
…smear it out on white paper or white paper towel. This works well for colour analysis swatches that are on white backing and partly why I like that presentation better than fabric or plastic disc swatches. This is the only practical way I know to see the nuances of a colour. The same applies to eyeliner, eyeshadow, even mascara. Not foundation though, which is applied on the side of the face and jaw, about 4 colours at a time, assessed in daylight or with full spectrum lighting.
…compare several colours at the same time on the same paper in the same lighting. Colour perception and the 12 Season Personal Colour Analysis (PCA) process itself are based on comparisons. That's how our eye positions a colour correctly. Especially for foundation, don't buy on the basis of a single colour test.
…take samples home. Sephora and MAC will sample anything. May cost more but expensive products often have more beautiful pigment quality (though staying power isn't related to cost). 2 beautiful lipsticks are worth far more than 4 meh ones.
…stay in touch with your analyst. Many of us are forever swatching makeup, hearing from clients about great finds, and keeping extensive and updated lists of great products for you to try. We can save you a lot of time even after your PCA. For you, it's a frustrated afternoon. For us, it's a Copy&Paste. We want your colour analysis to work for you and we recognize that you need help getting your Sea(son) legs once you start on your own. If your analyst doesn't have these lists, Rachel at Truth Is Beauty blog and MarySteele at her Luminosity Color Analysis Page on Facebook have posted them online. Need something warmer than this, redder than that, darker but still in your Season? Ask us! If you want to know, so do other women and we can pass the info around.
…ask cosmetic counter staff for help with lipstick. Don't get into the Whys and Hows of the Colour Book of swatches. Be very narrow in your question. "Do you have a lipstick in this colour?" They're often very good at this.
…try many colours from your palette. Neutral Season women, especially those who lean to their warmer or cooler side, may feel better in one set of colours. Even pure Cool Season women have a variety of shades and may find some too purple, too pink, too dark. Dark and Bright Season women should try sheer formulas, especially if they're not used to a lot of colour. Soft Season women look fabulous and young in naked flesh type colour, either mauvier or brownier.
…have a sense of your best lipstick range. From within your palette, consider setting the darkness and brightness of lipstick to the intensity the eyebrows have on the face. I've talked about using the level of hair darkness and brightness as a good guide for about how strong the lip colour should be to look balanced. That can work as often as any rule can, including the eyebrow suggestion, which is about 80% of the time.  Next time you're at a meeting or a family meal, look at all the eyebrows. Not the colour, but the darkness level and the contrast. In about 80% of the 5 Winter blend Seasons, they will be quite dark and contain some black. If they're wearing their right colours, the eyebrows may seem even more contrasting than in their pyjamas. As pigmentation darkens and saturates, so do the brows. As complexion gets darker, a Winter's other colours will get much darker faster by comparison with the darkness of the skin, while a Summer blend's brows (and other colours) often remain only slighter darker than skin. Eyebrows can go in and out of focus during a draping like every other feature as we try to pin down "How light are your lights and how dark are your darks?" In right colour, the brows will achieve their best darkness and best definition from the face (but be careful, they also become severe in too dark colour when the rest of the face gets too shadowed.) The eyebrow starts and stops sharply, as so most things Winter, so it looks fine if eyeliner does too. The lips look good at the same level of definition from the face as the brow. It creates a balance between two similarly sized colour blocks that are right on the face, which the hair will not be.
…explore every aspect of your Season. A Bright Winter – dramatic, theatrical, yet delicate enough to appear in a fairy tale. Bright Winter is distinctly lighter and brighter than True Winter. That brightness probably makes them look lighter relative to True Winter than they really are. But it does matter, that sunshine. Winter is a fascination to me in that they have those icy pale colours that can appear as ultimate powder puff innocence on a colouring and person that are quite intense. But in BW, the innocence is genuine and of those baby pale colours, peach is the one I love most. I find it interesting to use cosmetics to express every aspect of what the person/Season is, and all the Springs have this guileless sincerity. Their lightness of colours is important, even though they're Winters. If BW could find a peachy pink colour with enough clarity and saturation, the contrast needed on the Winterness of the face would appear and yet look as a youthful baby peach lip. At the link, Bagatelle, Magnifique, Pink Teaser look excellent. This is a blog to Bookmark, the photos, dupes, comparisons, and reviews are absolutely outstanding. Springs will love Chanel's Spring 2012 collection. If you're a Light  Spring looking for blush, again, look to the Beauty Look Book for great photos and comparisons.
…remember the companies that have done the thinking for you. eleablake and Pretty Your World create gorgeous cosmetics custom-coloured for your colour analysis result. If you haven't tried the blushes for your own colouring from eleablake with a soft diffusing brush, I feel very comfortable saying that you don't know how good blush can be.
DON'T
…apply lipstick to your face first. To really be impartial about a colour and decide if it matches the swatches, it can't come within 4 ft. of your face.  Also, clothing colour doesn't change on your body but cosmetic colour does, adding another level of confusion and distraction. Use the paper, not your arm or hand. Get the decision away from your body.
…assess the colour by looking at the product in the package, the sticker on the tube, the plastic tag under the tube, or the pan.  Every product has too many variables of warmth, yellowness, green tinges, shimmer, etc. As you really come to understand your Season, you'll get more discriminating – and more often disappointed if you just buy from the tube. Every person will see more by smearing the colour out. Keep a pad of unlined paper and a pen in your purse. Get paper towel from the cleaning isle or the Ladies Room if you have to. I've done both and haven't bought a loser lipstick in many months. Dedication pays off!
…apply a cosmetic on its own on an otherwise un-made-up face. All the products together bring in the harmony and the balance. Yes, they balance what's in the face already but the intensity of chemical pigment will dominate natural pigments. Even in your best colour, it can just look odd or off.
…get discouraged. Analysts understand that matching makeup is the hardest thing, which is why many give you a list to get you started. Some Seasons are much more difficult than others. Some personalities may be more questioning than others. True Summer has a tricky and unexpected palette to begin with, being given to an idealistic personality. The perfectionism of True Winter can get in the way too. Both continue to seek, though with different motivation. Might Autumn, the pragmatist, and Spring, the optimist, be easier to satisfy?
…assume that every colour recommended for a Season will work for you. At the end of all this, you do need to try it on your face, with your hair and your clothes. Be open to the possibility that even after a PCA, you don't really know what looks good on you for a few months. You have a pretty good idea of what doesn't suit you.  Ask for opinions by finding an honest friend and giving them a choice. Not "Do you like this colour?" Rather "Between these two, which lipstick is better on me?" And expect that once you think you're onto it, some family member will come along and say "Dear, are you sure you should be wearing that lip colour?" and you feel doubtful and disoriented all over again.
…ask cosmetic counter staff for help with blush and eyeshadow. You can't be sure that they have a strong concept of colour saturation or the difference between Spring's and Autumn's warmth.
…give up. Getting anything perfect the first time doesn't happen. Don't be letting that keep you at home. This is where less expensive products are a great option. Get to know e.l.f., Palladio (at Sally Beauty), and the many drugstore brands that do let you test. You'll buy a few duds. And you will have learned something when you figure out what made them duds.
…wear your hair down if the colour is off. Hair colour usually takes a few tries to get right but nothing can get in the way of right cosmetic colour more.  Those months while hair is being adjusted can delay or drag out that feeling of reaching a finish line. You've come this far, keep going. You're almost there. Tie hair back in a grey or right-coloured scarf.
…overdarken your hair to get your love of red lips to work. Especially with dark colours, chemical dyes create so much more heaviness of colour deposit than a natural head would have.  It's demanding on the skin to try to balance the hair and the other more intense cosmetics needed. As if constantly trying to be heard over a background din, the skin can look drained and tired. It's also very demanding of the viewer's visual processing faculties who have to clear the solid black wall to get to the woman behind/beneath it. If the words unexpected, unique, surprising, and delicate apply to your colouring (Spring), all the sparkle will be sucked into the black hole. Even those Seasons who wear darkness and saturation well, don't go darker. You'll overwhelm what your skin tone can pledge as "this is the real me". By all means, enrich the colour you have or gloss it up.
December 24, 2011 by Christine Scaman · 17 Comments
Many people have no interest in their colours, but not just blandly so. They're defensively so. They don't mind being advice about other fashion guidelines but they do not want to be told there are certain colors that might not be best for them. Why colour?  Because colour gets below the surface. Colour gets into the hard-wiring. There's more at stake if you let someone in. Let's spend some time in Dark Winter's personal space.
Ellen Page is an example of a very commonly seen Dark Winter face. Autumn's squaring of jaw is often present (True Winter's is longer and narrower, like Cher) but the colouring is cooler and clearer than Dark Autumn. The trace of Autumn heat is surely here in the hair, eyes, and skin unless the person is quite close to True Winter.
Sure, she could be a Bright or any Season for that matter, but this face is the dance of Dark Winter to me.  This is the very rare client that gets out of the car and I have to fight with myself not to push her into the one Season that's fairly singing its own name. This is a far more difficult analysis, with much more second thinking, than with a person whose natural colouring group is less obvious.
And God love the girl for the natural hair and brows. She looks strong, young, healthy, and smart. The blue in the eye makeup isn't blue enough to say BLUE EYE PAINT and it complements the orange tones in the eye. I think she looks simply great and you know how much it takes for me to say that. As women, we lose the sense of this being enough. We need to manipulate as if media's solutions could make it better. Learning to see what is right in front of us as special is the PCA version of living in the moment.
I see this face over and over in Dark Winter. The size of Winter, fathomless and colossal as a galaxy, the space they need and demand, with the human warmth, the comfortable welcome, and the great generosity of Autumn. Tell me this is not (Sci\ART analyst) Maytee Garza's face.
Some Dark Winters have a longer face or softer colouring or lighter eyes, lots of variations. Some have a more gamine feel, like Victoria Beckham or Winona Ryder. We don't do colour analysis based on these traits but every type of natural colouring repeats certain facial features a lot.
I talk about liking lips with colour more on Winters than the erased lip that mostly looks good on the almost-children in magazines. A young Winter is an exception. Even in her medium pinks and purples, there's so much colour already that she can look like she's dressing up as Mom. An icy lipgloss can really be great (Bobbi  Brown Sugar Lilac – I'm pretty sure that's the name. It looks more iced violet than  grey in the tube.). Not pastel (more greyed, there's tons of these frosty greyish pinks, don't buy them). Not medium darkness, should go on very light. Icy is hard to find but it's good. More age appropriate, conveys a coolness, and better at letting the beauty of the face speak for itself without cosmetic getting in the way, which is the best kind of beauty and the best use of cosmetics.
—–
I tried to do a Polyvore. And failed. I couldn't even get a single one together. I've seen what's there too many times. Going to try something new. For those who have, or will have, my book, you'll see a section in each of the Season chapters that describes how I see the colour palette being used to best effect. Dark Winter is the first chapter we talk about so let's begin with it here.
For me, these colours have an austerity, perhaps because they are dark and cold. They feel serious. Soft effects (draping, smocking, cute collars, floppy bows and sleeves, unfinished edges) or busy details (wildly random prints, buttons and stuff for no reason like insets or logos, tons of ruching), styles that show a lot of skin (because sex and power are opposite currencies, the more of one, the less of the other. Dark Winter is the oldest soul Season and look better dressed more quietly, as the philosophers they so often are), clothes that seem too big (batwing and dolman sleeves, shapeless) – well, you can read the book but I don't care for this on a Dark Winter. This person takes all that and makes it look unimportant, trite, and fussy. Peter Pan collars belong in Spring's Neverland for a reason. On someone else, those styles can be flattering, slimming, and fabulous. On Dark Winter, it looks like those projects where your kids took your antique silver vase to school and brought it back with beads and  macaroni glued all over it.
I've had Dark Winters see their palette and hear the way I see the colours interpreted on this person and feel un-represented. They wanted Bright Winter. They say "Oh, but I love colour!"  Believe me, colour analysts are not trying to tell you not to wear colour. We are trying to help you avoid colours that make your face look oily, old, heavy, and unevenly pigmented. As pretty as a colour is, it won't be so pretty after that happens. Wear YOUR colours any way YOU see them. Could you meet me halfway and say that Mrs. Obama might not be doing herself favours in frosted coral eyeshadow, peacock blue eyeliner, and hot fuchsia lips? Even one at a time, she is not that person, regardless of her position in the world.
I tried to keep the negatives out of the book, but with maturity comes an easier acceptance that every quality we have is in equal measure our flaw. We will excel and surpass at some things, which must be balanced by those places where we are weaker. This is a self-contained individual, not one who shares a lot of the internal stuff or leans on others easily. Some have incredible intensity, far more than the situation warrants, while some are much more passive. Once the cage is rattled, the fun times are over, because once they let go…Dark  Winter draws a very clear line at anything that smells like B.S. Unlike the Summers, they will not necessarily keep your feelings safe. In colour, this translates as heavy, humorless, dark, unfriendly, morose, somber, and solemn. Don't email me to say that this vision is grim and depressing. I'll email back to say that your interpretation forgot the counterbalances that the hawk brings to the kingdom. Piercing focus, deep introspection, and the majestic, solitary stand-apart-ness that gets noticed first.
There is a core of stillness and hardness in Winter people. You can feel the steel rod down the center, and if tested, it will not bend, no matter how lightweight they seem on the surface. The palpable presence of that steel rod is the source of the strong vertical line element that I find works so well in the appearance of Dark Winter clothing. I think many of them sense this hard place too and translate it as "Earth", that type of un-movable rock-solid center. For me, Earth energy (and I'm not an energy specialist) means secure comfortable homey regular everyday practical common-sense resilient considerate fair. That's not Winter, that's Autumn. Perhaps my misunderstanding, since analysts I respect enormously (Angela Wright in The Beginner's Guide to Colour Psychology) attribute earth to Winter, where the world turns into itself, gathering power from the earth for the coming growing season, and the person of that colouring is similarly inwardly directed. I feel Winter's need for big elbow room more strongly and feel an air association, as in space rather than breeze or wind.
At the center of Winter is a titanium wire – wait, this is Dark Winter, make that a tungsten cable. Its strength is not in Autumn's sturdy squareness, but rather in its thin linearity. Winter is the conflict, even the contradiction, of everything and nothing, black and white, playing themselves out at the same time. Winter is the superstar who never feels good enough, who thinks herself a loser. In True Winter, where the polarities are most widely apart, the line between the two becomes thinnest, near invisible, just a fold in a force field. You can feel the hinge but you can't see it, like the flip side that must always be, eternal and joined as matter and anti-matter.
 —————-
From the book, the section is here:
Colour Equations
Black + white + a third colour block from the palette
A medium-dark to very dark colour (or black) + a white or an icy colour
A medium-dark to very dark colour (or black) + a brighter colour from the palette
A neutral (grey, brown, or black) + one other colour + possible third colour in small area
Two dark colours of the same or analogous colours
Two colour maximum, where black, white, black-navy, black-brown, and neutrals count as colours.  Third colour possible, as small area only, in an accent or accessory item.
Overall medium-dark to dark effect
(Note: For the equations above, and those in the following Seasons, the terms light, medium, and dark signify the darkness level within the palette itself, not on a full white to black scale.)
————
From the top graphic:
Your hair and makeup are already a colour. When you look at others, you register every colour, meaning them plus their stuff. Chemical hair colour and  makeup already add a lot of colour activity for the viewer's eyes. Clothes and jewelry beyond that and the eye has nowhere to land, nowhere to focus, and nowhere to rest. Dark Winter looks good with a lot of still territory. Gray, white, black. Perhaps the lipstick in the tuxedo image (#1) is enough, imagining in the earrings, hair, and eye colour adding three more colours.
#2: We're always needing big separation between lightest and darkest. And an overall dark look.
The red and navy (#3) – feel how much more energy there is just by adding the blue. That navy is so close to black but it feels a lot busier. Not wrong, might be great in your eye, just a different feel. Anything added would be white, gray, black.
When the lower block changes to black, it's such a small thing, but the feeling for me is sharper, cleaner, calmer, and could accept another small block of colour better. With black (#4), as with white and gray, there's a feeling of settling that is right, as life settles at night, as moving water settles to frozen ice. Contrast is always high. Winter is not a tone on tone look. Contrast can be high without sparks flying, as large blocks of purple and yellow could achieve, and more so if they're very bright and clear purple and yellow.
I like a lot of red on Winters. Red is a big colour on Winter. When you get your red right, it becomes a neutral, like gray in your wardrobe. We wear a version of it in lipstick every day. I think Jennifer Butler said that everyone has their neutral red and I agree with her. We are conscious of the colour red in every other person, though not the same red. Dark Winter could wear Bobbi Brown's Rum Raisin lipstick and cover it with her Sugar Lilac gloss (to clear and purple and lighten that lipstick a touch more) or White Brightening gloss and that would be very good. If you want lips that last till noon, put a good coating of Lauder Double Wear Ruby on, then another coat, then cover it MAC Fast Play which dulls and browns it that tiniest trace to accommodate the Autumn influence that lives here.
Complimentary colours together are very energizing and heated, so work better on the hotter Seasons. When the feeling is colder and stiller, the teal (blue) and brown (orange) in small areas bring in that mutually elevating effect without being revving the motor more than a dark and quiet group logically would. The lower block in #5 is black-brown. That's your eyeliner, clean, red based, dark, Cover Girl Vivid Ruby. The teal could equally be a stone in an earring, a necklace, a clutch, a laptop case and can go much darker.
Two darks together are aferocity that Dark Winter does well. It's become hard for me to discuss this character and separate myself, but they seem able to generate a strength of intention to be reckoned with. This isn't a warm and fuzzy person at all. They're business and move to the power position pretty fast. All black is kind of too mafia. Two dark but different colours works for me. The Dark Seasons do an overall dark look very well (#6). It's their thing. For DW, I like when the colours are close if not the same, like a tuxedo, like a pinstripe suit, all those linear vertical elements. All black is, well, you know, never amazing.
I love grey a lot on all 8 Neutral Seasons. And T. Rex gray is right about perfect here. Pants, jackets, eyeshadow, socks, wristwatch bands, it's all part of the final picture and it's all getting noticed. Bobbi Brown's Rock eyeshadow mixed with the darkest colour in Clinique's Totally Neutral trio and you're there. Make lighter versions for the lid and darker version to put above the crease.
From the second graphic:
As my friend and Sci\ART analyst, Mary Steele Lawler, from Mississippi, pointed out from her colour mixing courses: " If one paints a warm bright color in a landscape background the painting will be distorted. This is a color fact, because in real life distance causes colors to cool down and become mellow while Bright and Warm make colors advance." So, you get what she's saying, that it would look like foreground-type colour plopped into the background for no good reason. The picture makes no sense. The viewer doesn't get what they're supposed to make of the whole thing or get past the question: "Why in the world did the artist do that? What can I be missing here?" That's yellow highlights on a Soft Summer head whose natural pigmentation is of coolness and distance, so background colours.
Therefore, the coolness level has to be the same throughout the elements of a composition that are in the same plane for you not to look dizzy. Nobody understands the concept of colour consistency better than artists. Colour is just as disciplined as drawing. Until the vanishing point in drawing was understood, nothing looked anchored down. This is a set of rules artists don't break if they want their work to look real. They don't take liberties with the natural physics of colour behaviour either if they're aiming for a believable work of art. Kalisz explained her PCA system by simply saying that it adhered to "how colour is". She didn't add or invent arbitrarily. She stuck to those rules that Nature put in place long before colour analysis came along.
#1 – somber, grave, looks good on these people, on this personality.
Since this is a Neutral Season (in 12 Season personal colour analysis, these are the 8 groups of natural colouring that are made up of blends of 2 True Seasons; their personal colour palettes contain just slightly warmish and just slightly coolish versions of every one of their most perfect colours), I set the saturation to pretty high. I stay on the halfway-to-cool side of a colour's warm to cool spectrum. The dark cool olive and the cool yellow (#2) are the same at the same coolness and provide a high value (light/dark)contrast. Any added colour block is quiet. Picture a colour here, it's too agitated.
In the next one (#3), I was aiming to show a print. Though the two greys are quiet, the print adds energy and so does a saturated cool coral pink, a variation of red, a  colour to which humans are highly perceptive. The lower block is inert, or has no inertia, if you think of each element as having a momentum, a propulsive capacity to itself. Because each one of us is an energy field made up of light. Our appearance should have inertia, moving towards other people, our future, our goal. Isn't that person just more fun and memorable than the static one (whose foreground colours are plopped in their background – does that look like you're moving in reverse?) ? That lighter gray, I'd even take to cool light oatmeal or champagne, outside the swatches, but the Autumn blend makes those colours very convincing. If that's what's in the store but the pink is perfect, fine.
The  purple and black (#4) is overall dark, where the purple energizes, warms, and dulls the black to the right extent (which is  to say not a lot for DW). The clutch is meant to convey silver. Could be earrings, cuff, watch, necklace. Substantial diamonds are good because they add big presence without putting in another colour block.
#5 is there to remind that A. we can do a lot without black, that  B. all teals are important colours on Autumns as turquoises are to the Spring blends, and that  C. white is fine but not alone unless you're very cool and near True Winter.
———————
Dark Winter does say December to me.
To all of you and to those in your lives who remind you of how much there is in you to love,
I wish you the happiest holidays of all!
November 10, 2011 by Christine Scaman · 59 Comments
Such a pleasant and sensible personality. I adore these people. Like any relationship, those who live with them may have plenty to deal with, but true to Summer's politeness, the rest of us have it easy. There is a great equilibrium in this person, equal opportunity analytical and emotional processors and completely adaptable to your personal preference.
Autumn's determination is coming on board. Settled by Summer's consideration for others, it feels more like stability. Ask a Winter what they think. Ask a Summer how they feel. This person gladly answers to both, easily exploring both worlds, allowing them to flow in and out of one another, calm and safe, without the need to erect or protect boundaries between them. This is Part 1 of why we analyze so many of them.
The darkest of the Summers, Soft Summer does not look like a light person. They look like Kate Middleton and Angelina Jolie, like Christy Turlington and Fergie. Their very mediumness makes it strangely easy to mistakenly place them in almost any Season. And that's Part 2.
This is the group that feels dusky to me. Many appear to have a natural tan year round. Dark Winter is often called dusky but they have too much hardness and clarity for that. Think of Demi Moore, Cindy Crawford, Hilary Swank, or Sally Field compared to Ellen Pompeo where the hair to skin to eyes transitions are incredibly gradual or not even there.
How The World Feels
So very comfortable. Not mild exactly, that feeling is more in some of  Light Spring's colours. Just easy to be with. The Soft Seasons are surely the least demanding. These are the days when the heat and humidity of summer have passed recently enough to still feel them. Not too hot or too cold, too squinty light or too dark. The air is cool enough that clothes don't stick and faces don't shine. Our limbs move through downy silky air. Being outdoors is the relief it was intended to be. The easing that comes with simply being in our Nature home is denied in our lifestyle. Yet, the restoration is undeniable when we make time for it. We come from earth and are balanced and completed by intimacy with it. In Soft Summer, Nature is the shelter, support, and contentment of the bed of moss under the canopy of pine branches.
>> in clothing, the translation is in maintaining the mediumness; no piece should demand attention over any other, not eyeliner, not jewelry, not lipstick, not shoes. If you wear a light or a dark, balance it with a medium.
The mediumness on the heat scale (75% cool/25% warm) is factored into the personal colour swatches automatically.  A no brainer for you. The genius of Kathryn Kalisz was to create these 8 Neutral Seasons with 60 specific and exclusive colours that are unrepeated in the other Seasons and harmonize exactly within each Season. You have to see these colour collections to appreciate how singular and extraordinary the palettes are and how special this system of PCA becomes as a result. In this and other aspects, it is unique, correct, and quite magnificent.
The clarity level isn't medium, it's way low. That doesn't mean colourless, look at the photos and Polyvore below, it just means not as colourful as the others. When life assaults our senses from every angle to get noticed, what we feel here is gratitude and a place to relax. The choice of where we direct our attention is ours for a change. In a cloud, edges are shadowy, they vanish and reappear continuously. Lines can wave, surfaces can shimmer.
>> in a composition, an outfit, there's an undercurrent of grey that unites the elements and provides the visual continuity. Prints blur from a distance like tricks of the light. No big transitions between colour elements exist so objects blend into one another so gradually, as hallucinations, being inside a dream, a watercolour mirage.
Peaceful because sounds are muffled, the air is velvety, and intrusive presence is always veiled. Secluded tranquility enfolds us as we are lulled into believing that the only company is the one we choose.
Relief in the stillness that cushions and absorbs. Like Soft Autumn, Soft Summer's colours are all giving and no taking
>> in clothes and makeup, colour pops don't belong here. Stay inside the palette and keep colour subliminally gradual. Soft Summer is never explicit.
See the deer? In a B&W photo, you'd miss it. The precise edges of Ellen Pompeo's features would be very hard to identify too.
Notice the tree trunk colour, a good blued grey. There are some great pinks and greens here to provide the feeling of gentled strength. I know one reader at least will be thankful that the quantity of pink in this photo is so small because she couldn't bear to wear more than this. She is very much a Soft Summer in her feelings about how pink she is, a colour many have the most trouble identifying with, far more so than True Summer, while Light Summer has no trouble at all.
Colour Scales
In 12 Season Personal Colour Analysis, the Soft Summer comprises those whose natural colouring is
Quieted by the fog gray that settles over the True Summer swatches – this is the Most Important Thing. The Season is not muted, it's MUTED+cool. Gotta see the grey, as opposed to True Summer where it's COOL + muted. Look at the pictures until you can be consciously aware of the greying that flows through each element, joining it to every other as if by a barely  visible web. Like the forest in the movie Avatar, every piece is connected by a grey neural net in our perception.
Cooler than warm and a little warmer than True Summer, but it doesn't feel like warmth yet. It feels like dull. In How The 5 Springs Add Yellow, you saw that the heat isn't that hot yet. What Autumn adds to the palettes it influences is really gold, but there's so little of it still that the effect is more to cloak some brightness (add Autumn gold-orange to Summer blue and you get gray by the effect of complementary colour, right?)
Medium darkness, no black or white. They are jarring. You saw this photo in Soft Summer's Best Hair Color. If you had to pick a highlight, would yellow really be the one that feels best? And that's a soft yellow. Bleach that up a few notches and add a chemical glint and the result would not fall from the beautiful tree. By comparison, the taupe feels good. It feels like it belongs (because it does).
Soft Summer Clothing
If anyone ever needed proof that accomplished Season beauty is not about going out and buying anything made in your colours, Polyvore would have to be it. Pick a colour and look at the selection. Even if you ignore the utterly silly and the stuff a 5'11″, Size 2, 20-year old couldn't look good in, there's still too much that makes no sense. The image below is set up as little Soft Summer vignettes.
Other than a few greiges, there is a fair bit of colour. It happens to be a bit faded compared to the other Seasons.We're not sure if it's the lighting, but it feels as though less colour is really light than we expect for Summer. On a sunny day, some of the colours might be quite light, but not today. Like a rainy day, there is a sense of glad acceptance, of productivity, of dressing for a charity lunch at the museum or an afternoon symphony. I'm pretty sure she gets there in a brushed silver Camry.
There needs to be darkness somewhere, not a lot, just a touch. Very light isn't what she looks like. Isn't natural hair colour the best? If ever a Season should emanate cool un-complication, it is this one. The hair is too often called mousy and interfered with.
We're trying to continue the flow between how you look and what you add to yourself. If you're lighter, you'll wear an overall lighter effect than a darker woman would. If your hair is dark and skin light, you'll wear more lights with darks and not strive to incorporate a medium block. The overall palette remains the same, the one that made your skin the most perfect, that made you look youngest. In women over 30, I could almost do the whole analysis just across the eye band (the client and I divide her face into three horizontal bands when we evaluate the changing drapes), so much are age effects evident in wrong colour. We all lose objectivity within 4 feet of a mirror. Try taking some photos or video of yourself to see how widely separated your light/dark span appears to others. It's better.
Reckoning the amount of warmth is hardish. See that red cardigan center just south of middle? See how it's not really blued? It's more fogged? Take berries, almost any sort, and fog them. Not sugar dusted, rather dust dusted, the colour of the object still coming through. Look for the layer of good old house dust.
Less eyelet and lace than True Summer, though she can wear bits of both, and a little more bulk. Still Summer sheer but a bit straighter though not yet sturdy. Still quite ladylike, though she doesn't really emphasize that part of herself.  Pearls and cameos certainly work, in the rosy, fleshy browns of the inside of red grapes. She is not heavy in texture. She does tasteful ruffle cascades beautifully. Some women are very feminine, others feel conspicuous in girlishness and want to get back to their hoodie and yoga pants or cargo shorts. She will almost always take the time to put in earrings.
Her song, being around her, can feel like this (sorry, couldn't embed it). That slowed-down, soothing way she moves, the softness of the way she moves her mouth and the sounds she makes, those are very characteristic of Soft Seasons. Ever heard Jennifer Aniston interviewed? Lots of soft oo and mm sounds. Angelina Jolie is similar.  She's quiet, controlled, unhurried, loving but forthright. She is more reserved than Spring spunky. She's exactly halfway between emotional and analytical.
More colours apart than True Summer, ie: less monochromatic.  Not all over the map but introducing some variety absolutely works. The combinations in this Season are particularly amazing to me. Maybe they just sound amazing. Hold these colours together in your head till you see them clearly: antique turquoise with grey pearl ; dove grey and cocoa rose; sage and stormcloud blue ; pewter and softest rose. Feels good, doesn't it?  Always softness with strength. The two, together at once, in colour, texture, and design, are the very heart of Soft Summer.
She is Vivianne and Nimue, ruling priestess, Lady of the Lake, loving and seducing Merlin, and granting Arthur Excalibur. She is a moon goddess and the caretaker of Arthur's dead body on its journey to Avalon. A Camry?? What am I talking about? She lives in a land of chivalrous knights and drifting mists. She drives a Phantom Silver Ghost, of course.
The taupes are tremendous and there are many. In everything from eyeliner to shoes, this is a neutral to be worn and worn. Entire outfits can be based on light dark variations, since any Summer does well in monochromatics.
People ask about maintaining best contrast in their Season. You know, the Colour Book does the thinking for you. If your best look is low contrast as here, the palette won't give you black, white, or any extremes that are are outside your range in the first place. You'd have trouble setting up max contrast in Soft Summer if you tried. You do want colours to flow easily. That means that you can wear your darkest and your lightest, sure, but insert a medium darkness element to bridge the two ends and bring them closer.
Soft Summer fabric can be matte. The makeup should be. With artificial frosting, this complexion ends up going more muted (read, greyer) by comparions while the frost look hard and glittery. Fabric is also gorgeous with a soft sheen, lustrous like the inside of an oyster and the surface of the pearl within.  Some gleam on the lips repeats this just right. As Autumn arrives, gently textured textile, like a light boucle works well, so a little more weave, a little more grain.
The greens are completely magically beautiful. For any Autumn, your teals are transformative, workhorses of your wardrobe. The greener colours can be underdone once Soft Summer is able to spot her teals.  That light lustrous shirt, I love it a lot.
Seasonal Colour Analysis Makeup Colours
Kidney purple was a description I loved from a reader regarding the excellence of Dior Addict lipstick Londres. We have some brilliant shoppers, experts in their colours, among our readers. If they'd add their favorite cosmetic colours to the Comments, many women will be grateful, I as well. I would try NARS Tokyo Duo eyeshadow. MAC Syrup lipstick and eyeshadows MAC Shale, Yogurt, Aria are good. Their Malt is a great eyeshadow to reduce frost and saturation in other eyeshadows you may own. Lips? Clinique Voluptuous Violet, Lauder Soft Amethyst, Bobbi Brown Rose Petal, Cover Girl Honey Plum Glow, could all be good. The great red lip with a little more depth for evening? You might look at Mercier Dry Rose.
We're after believable beauty, not the kind that obviously came from a bottle. Attention getting elements are not believable here. Whispered suggestions, uncertainty about what you heard and thought you heard, Soft Summer colours and shapes move in and out of your perception like ghosts of their original form.
There is no point in reading someone else's lines when it's so much easier and more real to play your own part. Heidi described it brilliantly as dialing in the tuning band on a radio to find your own frequency. Stay close to who you are and far from who they want (or tell) you to be.
October 1, 2011 by Christine Scaman · 25 Comments
Imagine leaving the house at 6 am and walking along a street where you live on a freezing cold morning. What kind of things might you notice?
1. Tightness. Your skin, the ground beneath your feet, your emotional range, and every texture around you is compacted. As that happens, things becomes smoother, shinier, stiffer, harder. Fabric is smooth, not rough. It can go from uniformly smooth for True Winter to so slick it looks wet for Bright Winter, like patent leather, shimmer, a wet seal. Dark Winter was crocodile (textured danger) and its best black was matte. True Winter is shark (monotone danger) and its best black, its best everything, is featureless, constant, and even. Seals are the least dangerous, the most cute, and the most quirky. Makes sense, Spring is on its way.
In 12 Tone seasonal colour analysis, True Winter represents the natural colouring of people whose inborn pigments are
maximally cool, without the slightest heat from yellow, gold, orange, beige
quite dark to black
icy light to white
highly saturated pure colour, not foggy or dusty, not even a speck
The colours that pre-exist in Bright Winter's skin are similar to True Winter and influenced by the mixing in of a small amount of Spring's yellower, lighter pigments. They are
not max cool; the earliest sunbeams of weak pale yellow shine on them, so it's a Neutral Season, with a warm and a cool  version of most colours
quite dark to black, but that sun lightens them a bit
icy light to white
highEST saturated pure colour, powerfully pure pigment
2. Darkness. When you started your walk, light was absent. For the most part, you couldn't see colour at all so the shape of things became really important, like the shack on the frozen lake. This is True Winter. Form matters. This person looks good in solid blocks of single powerful colour set off by neutrals, especially black and white.
To see a colour, it had to be brilliantly strong. Often, it appeared alone, like the last leaf on a tree, the single red berry on the shrub, the blue deck chair left out after the snow fell. Use one colour whose importance is amplified by its aloneness and empty surrounding. This colour doesn't go ping, it's not a series of taps, it's one solid punch to the gut. The wind is knocked out of you. You're pushed back hard, you have to react strongly, the colour's violence gives you no other choice.
3. The night is the constant in a world that keeps changing. Regardless of species or century, we are forced to pause and submit to life's right to balance light by letting darkness pour through and around it. Like state and ceremony, True Winter is timeless which is why trend looks so odd on True Winter, even the young ones. These are old soul types, for whom mermaid hair, beach hair, and mapped hair were not intended because they are defined by a specific moment in time. True Winter doesn't heed time or any other man-made thing. Mind, the shape of the haircut is very important.
4. Dark colours recede. They seem out of reach. You behold but you don't come close, like the Ave Maria. True Winter is the single star, glory only known from afar. Like Cher, she was probably a grownup even as a kid. I could never see Elizabeth Taylor as a Bright, one, because I could never see any heat, but secondly because she was so classic, so untouchable, old world glamour, not at all cute.
Bright Winter is the star shower, or maybe the shooting star, still Winter's oblivious indifference, still unto itself alone, but a friendlier feeling. More approachable, maybe it cares about you just a little. The carefreedom of sprinkles is still far, far away in the Spring group, but there's a distinct lightness of being coming in. Let sweetness creep into clothing but with a lot of control. That's what Winter likes best, even over power.
Mod can be more of a Peace&Love Spring esthetic, but Winter can fake it really well if their character takes them there because colourblocking looks so good. It reminds of the glamour of old James Bond movie stars. Bright Winter can be incredibly cool, the white tuxedo jacket, the black pant with the sequin stripe down the seam, the choker with the red rose pinned to it. These are people who hold a lot of red and a little of Spring's magic and movement. Below, the BW undertone (as I see it) and why the palest golden gloss in lipstick looks so good.
5. The sun is rising as you make your way home. Your lashes are still frozen together and every attribute of coldness still applies but you feel less guarded, more expectant. Stop reading and think about what the faintest sunrise feels like compared to the complete darkness of night. Have you ever watched the sun come over the horizon or anticipated seeing it as the horizon began to lighten? Every living thing turns towards that light and feels the surge of hope down to their bones. Energy skyrockets to fuel the day. The colours around you take on that faint yellowness. The styles you wear express that optimism. This is Bright Winter.
6. With more light, you see more detail. Much of this world is based on frozen water and we become aware of the delicacy of ice. Frost looks like lace. The sun glinting off the snow blanket looks like glitter on fabric. Bright Winter is that, but the hardness is still here because we feel that words like shatter are appropriate.
True Winter's ice is a solid block, very little detail. No taste, no smell, no motion, forbidding, uncomfortable, uncompromising. Minimally interactive, unforgiving, it just is, always has been, always will be.
5. You don't go to the gala every day, or at least I don't. But both these groups should dress like they might be.  Adding a shot of luxe only looks better. It's hard to find this apparel on a budget, hard to find stuff you can throw into the washing machine, hard to find non-slouchy clothes in these powerful colours. So much is made to blend with the crowd, using textiles that don't hold a dye. And then to find a shoe with some reason for being besides shredding sheets, explaining the delay for this post.
The Bright Spring and True Winter are the only Seasons where I will agree that shopping is a challenge, both makeup and clothes, unless you have significant disposable income and time, or you go to the opera every day of your life, or are willing to wear horizontal stripes till friends ask you to stop. What they have to suffer through to come up with one outfit… no wonder they all wear black or revert to Summer and Autumn. Dark and saturated clothes are made so flamboyant, like the designer couldn't get stopped with the details and the stuff, the ruching on every seam, the bells and whistles, like life is a Christmas party, glitter required. This obsession interrupts True Winter's unbroken, inviolate quiet.
6. Learn your purples and wear them. The Winter Season is based on red and darkened with a lot of blue, a lot. The result is a huge purple group. True is bluer because it's darker, so more royal purple, blue purple, red purple, pink purple, and cold fuchsia. BW is a lighter Season with there's less blue to darken it, so less blue purples, but much more red, red purple, and pink purple, sugarplums and candy canes. True Winter left, Bright Winter right.
7. Tailoring. Cozy on Autumn looks like schlumpy on Winter. It's fitted and it's perfect, period. Winter doesn't compromise. This is for whom all those black, tuxedo, and dark pinstripe suits were made. The transformation of Anne Hathaway's character in the movie The Devil Wears Prada is perfect illustration of True Winter's potential and how I see that woman at her absolute best. This trailer shows the before. She's everywoman. She is wearing jewelry, lipstick, clothing, but she might as well not be. The woman at the end is a unique entity who has heard the beat of her own  drum.
Always with the high contrast, the shirt is white or icy. One can never overdo contrast on Winters. Big, big, big distance between the lightness of the light block and the darkness of the dark block.  Not every colour is at the dark or light extreme, of course. That's not the  most important thing. For True Winter, the crucial thing is to not see one degree of heat.
8. The superlative True Winter look remains black and white in a quiet, symmetric layout. Add one colour and consider that the lipstick is enough. Know when to stop.
9. More makes these two Seasons the same than makes them different. All Winter is very formal, but True the most. Leave raw edges to Autumn who does that better. There is no boppy feeling, no schoolboy/girl effects, no Peter Pan stuff, goodness mercy, Wonderland is Spring's eternal youth playground.  True Winter is very grownup, no tiny pockets sewn here and there, no cutesy stuff, these bodies don't move that way, nothing loose and falling off. What would the Ruler Of The Kingdom would show up for work in, even with the ruby silk-lined cape? Do I even dare say the word Dracula?
10.  True Winter faces don't move much when they talk, no big eyes and big expressions. Jewelry and hair should be that way too. Keep your hair still, or at least don't touch it all the time. It may look graceful and ladylike but that's not your deal. It detracts from your power. True Winter is unspoiled, almost sacrosanct. Surfaces on the jewelry are smoother, though the facet of a precious stone isn't out of place, like the face of the iceberg. The scale is unbelievably big. Much of the jewelry could go to both Seasons, but for True, I looked for glacial coldness and hardness first. Or do I have it backwards? Is this fire so hot it burns white? True Winter left, Bright Winter right.
11. Hold on to the most important thing for your colouring to look its best. Bright Winter's is purity of colour, colour taken its most extreme possible level, blinding colour. The blues are bluer than even True Winter's. Pure white pants are too blingy for anyone but the Bright Winter, and every other item should be dark.
12. Bright Winter also has Spring's youth and irregularity. Patterns are more random, colour shots are added more spontaneously, though in small areas because Winter's muscle is still strong. One line of purple eyeliner is plenty.
Spring is younger than Winter. Where Winter was never a child, Spring is always a child, the magnificent paradox of the Bright Winter. Youth brings in the modern. True Winter is classic glamour, Bright is modern glamour and textile but still formal and way more serious than frolic. Bright Winter's jewelry is not crystalline or bead, it's still sharp enough to hurt you, we draw points on stars for a reason. That bejeweled snake only looks pretty.
13. Spring brings in more fun. The dazzle, the glitz, the ruffle. True Winter is the crowning ceremony, Bright is the party after. Bows and bells can work and should be all-out fabulous, not prim, sweet, small, fussy, or anything else Winter isn't. The Stars and Stripes is the magnitude we're after.
True and Bright Winter evening by christinems featuring jay godfrey dress
14. If Dark Winter is the Russian empress, then Bright is the Manchurian empress. Asian effects look good on many, especially with those with that eye shape and colour. Chinese Dragon colours.
Those with transparent bottle green and turquoise eyes will work other effects. In a discussion on facebook about how Winter faces look good when all the features are very distinct on the face to respect the enhancing power of contrast on this colouring, we thought that bold lips with lighter eyes is another way to introduce that contrast. Bold lips could mean dark, to work the light-dark contrast. It could also just mean vivid and bright, the Bright Seasons being the natural home of the colour pop.
Note that we visit here because we all agree that it is more beautiful and more relaxed for everybody if your work with yourself rather than against. If you have pale brows, be grateful for the gentleness and flexibility this gives your overall look. If you feel crazy in scarlet lips, get to know Dior Addict or the  many other sheerer lines of lip colour. Karla Sugar comes through with one of the  most accurate photographic representations of Addict lipsticks, or any makeup, that I know, here. You might try Perfecto and Fashion for True, New Look and Rose Shocking for Bright. Wish there were more violet purples, please do share any with us that you love.t
For those new here and hoping for more on seasonal cosmetic colours, you may be interested in the recent post How Winters Intensify Eye Colour.
15. Mechanical stuff looks good on all Winters, silver better. Zippers, snaps, jewelry. Really, nobody does this as well. It's too hard and cold for the Lights, Softs, Warms. Consider that the Darks and Trues wear orderly items better, like zippers. Bright has more hip, more flash, they'll wear aviator glasses, heavy silver wire, grey to black lenses, an extra wire across the bridge for weight, and a black bar.
16. Last words : all black outfits = shooting blanks.