January 22, 2014 by Christine Scaman · 12 Comments
I appreciate every comment that has been offered on this site over the years. I also respect that those comments were made with intention to learn, but also with kindness, remembering that there is a human being on the other end.
A Place to Learn Together
By human being, I'm not referring to myself. I welcome all critique. Mostly, I want this to be a safe place to seek and find truth and the highest possible potential for me, you, and colour analysis. This site is also a record of my own growth as a colour analyst. I felt the need to remove all the videos from here and YouTube because I don't recognize that person as me anymore.
However vulnerable in the moment, old patterns need to be seen for us to separate and leave them behind. We have to recognize mind chatter about colour analysis, as about all our beliefs. Our mind is driven to protect old beliefs that were acquired years ago when that was the best we had.
In what I'm about to say, I am not criticizing anyone. I am offering you a new strength. In trying to follow these new ideas, know that you are very supported by the many who have understood this now.
Kindness in the comments would encourage me to post more photos of how the Seasons of human colouring appear in the real world. Problem is, they end up on 100 Pinterest boards and a million other places over which I have no control. I know that you would love to see them and I would love to post them but I can't protect the person's privacy. If you have no concerns about where your photo ends up and have been correctly analyzed, send me your picture and I'll be glad to post it (christine@12blueprints.com).
Some have said that Hanka can't be a True Winter (article A Blonde True Winter), or that I am not a Winter of any sort.
The Deal-Breakers
With every respect, how in the world could you know? The computer you're reading this on denies you every single tool you need to evaluate, or even accurately see, human colouring.
You don't have a grayed environment. You have a busy background that influences colours. You could be reading on your phone on the subway.
Instead of accurate lights, you have whatever lighting the time of day requires and the room you're in offers. We have no idea what any person looks like till you see them in full spectrum lighting. Students remark on how surprisingly much faces changes just by switching from overhead room lighting to properly placed full spec lights.
You don't have access to skin in the photos on this site. They're wearing makeup. I'm happy to post photos of women with no makeup if you'd like to send me yours, email address above.
You don't have drapes. Or anything else for the skin to react to. Of the many companies out there offering PCA services, I would have to hope that if we agree on one thing, it's that the 'analysis' part of PCA refers to the evaluation of simultaneous contrast effects. That word, contrast? By definition, it means between two things.
You don't even have the person! Ever met anyone who looks exactly like their photo? I haven't.
Easy to forget about the water. Until something ripples it.
Be careful about the medium. It inserts itself so subtly that we don't even know it. Media isn't selling truth. It's selling the medium. It's selling itself. The newspaper isn't selling the news, it's selling newspapers. Five newspapers have 5 different versions of the news. Only 1 thing happened. People are only 1 Season. But the newspaper changed what happened and we forget that it took up the space between us and the real event.
The lights, the gray room, their purpose is to null the medium, to cancel it back to Zero Effect, so it can't distort our perceptions in the ways it so very much does.
The Real Basis of PCA
There's one other thing you might not have. A grasp of what real PCA is actually measuring: colours under the skin in the capillary layer where the blood travels. The so-called undertone layer.
That is where the truth of your colours is expressed and consistent, despite surface changes like suntans. At the level of circulation. That's what the drapes are reacting to. We're biologically adapted to see through skin and are hugely sensitive to tiny incremental changes.
Humans are gifted with the ability to see through human skin to some degree, as Dr. Mark Changizi has demonstrated and described in his book, The Vision Revolution (discussed in 12Blueprints article Different PCA Systems, Different Results). A photo or a monitor only gives you the surface. That's the limit of what it's capable of. Only real human eyes, connected to a human brain, looking at directly at another living human is capable of see-through vision, or Xray vision, as Dr. Changizi calls it.
That's why gadgets that take photos of the surface are quite limited, unless I have mistakenly reduced their scope and they are in fact contacting the lower levels of skin. Now, if it's just a surface photo, this would follow a very different practice of colour analysis than mine. Never mind how many times each step of the software altered the colours between the gadget, the computers, and your eyes. About 4 to 8 times. Kind of hopeless.
When I'm sent photos, I place no faith at all what they show me. I don't say much because the medium has utterly clouded my analyst's eyes. I wish women would stop sending me photos. Besides, I don't believe I'm here to do it for you. I am here to ignite it in you, show you how to do it for yourself, and bring it to your communities.
Surface acquaintance may be why little machines that match foundation did not work for me. Foundation must match surface and undertone. Dark Winter surface skin can appear quite yellow. True Summer skin can tan quite golden, but when analyzed correctly with accurate drapes, the person remains a True Summer. We've proven this to ourselves in the training courses, depending on the models we had for that session. The foundation that matches them remains very cool unless they are quite tanned.
Amazing what cameras and computers can do.
But, listen, seriously, nothing against your skill. Maybe you're a genius. IDK what you know and don't know. You might be fabulous. How would I know how current you are or how many clients you've draped with excellent drapes?
I just know the medium is dangerous and pointless. You don't have access to the lower layers of the skin. So you're sunk. You have absolutely no accurate data from which to draw conclusions. All I'm saying.
Averages, Meanings, and Old Formulas
So what do you have? All you're left with are the stereotypes and the patterns to fall back on. That's all this medium can give you. It took away everything else. You're forced to use averages. The old, wrong conclusions. You look dark so you must be a Dark Season. These walls need to come down for us all to move forward.
By the way, forget the words, OK? Dark, Light. It's not about whether you look dark. Has nothing to do with it. There are dark, medium, and light looking people in each of the 12 groups. Sure, Steve Jobs dark is not likely a Light Summer, but Maggie Gyllenhal is entirely plausible.
When someone decides you look dark, they're looking at your hair and eyes. The old, wrong patterns again. Do you really see Steve's skin as much darker than Maggie's? Did you even think about their skin? Dr. Changizi has shown that humans don't register healthy skin of the same race as having hardly any colour – an evolutionary adaptation that allows us to be wildly sensitive to the slightest changes, and a brilliant one.
It's not about whether you wear dark. Nothing to do with it. Everybody has light, dark, and medium colours in their native colouring and in their colour analysis swatch palettes. Hanka is a very normal darkness level for a True Winter, seen it numerous times. So is Kim Kardashian. And they go lighter than that. And they can have red hair. And yellow in the eyes. If you haven't seen that being draped, how could you say if I'm right or not? What if I said that in the photo of Hanka linked above, the yellow hair colour is dulling her skin, lip, and eye pigmentation and from that photo, nobody has any idea what she looks like or what her native colours are?
The meaning of those words refers to how those kinds of colours react to your skin. That's it. Let your analyst worry about the words. I need you to put your attention in the right place, which is learning to match your swatch book in stores.
Does anyone see their skin as very different? His teeth are cooler. Her eyes are darker. Wait, looking at wrong things, back to skin tone. Well…I just don't know what to say. How much has to do with different ages? Between men and women?
We all play the guessing game. It's fun and interesting. A colour analyst can recognize the mind chatter, that it's just a reaction, and can clear it out when the analysis begins. She has been taught to recognize the far bigger picture.
We're stuck in ruts so deep we don't even know it. We need comparisons. Many different ones. Like training any muscle, we must give our lazy perceptions lots of different relationships, shock them, force them to adapt. If they're right, they better be ready to prove it before I tell anyone they're a Season.
12 possible outcomes, equal probability of each.
The guessing is done. The lights go on. The draping begins. You get your answer.
—–
October 14, 2013 by Christine Scaman · 290 Comments
A Â note before we start.
Personal Luxury Drapes
Buried in a lot of facts and numbers in the last article was a feature that I wanted to be sure everyone noticed.
Remember those Luxury Drapes that included your most beautiful colours, that you watched at the end of your 12 Tone  (12 Season, Sci\ART) Personal Colour Analysis (PCA)? You can now own your very own set.
The article with more information is linked here. Scroll down about 3/4 of the page, just after the picture of the blue and aqua waves.
How Can PCA Results Differ So?
Let's talk about an issue that I'm e-mailed about over and over.
A woman has been analyzed by many systems. Could be North American or European. Could be recent or over 15 years. Could have been with a Sci\ART based analyst like me or not. In person and online.
Her colouring has been analyzed by eye, matching coloured cards and fabrics to form a colour booklet. She's been draped in 20 minutes and in 2 hours, with fabrics pieces, large and small. One company matched her colouring to paint chips from which a computer generated a palette. Some considered skin alone, some hair and eye colour. All of this in 4 Seasons, 12, and 16.
Most of the time, drapes came out with one set of results, often fairly close (say, Light Spring, Light Summer, and Soft Summer), but not necessarily. Could be all over the map. Matching by eye and computer came out with quite different results (perhaps, Soft Autumn, Autumn/Spring blends, and a Bright Spring, or a mix of the 3), sometimes close, sometimes quite disparate.
She is confused enough that to sign up for one analysis after another and find less satisfaction and closure each time.
Before you read any further – though I haven't studied the fundamental belief behind all these systems, it appears as if they agree that people look best when they wear the colours their bodies contain. If you disagree with that premise, you're barking up a whole different image consultant tree that I can't even advise about. The following applied to the folks who believe our body colours are our most flattering clothing/hair/cosmetic colours.
If You're on The Draping Side
To follow me,
(which I say in that way NOT because I invented the system I use, I didn't, Kathryn Kalisz did, probably modeled on previous systems in existence, but because I can't guarantee that all Sci\ART-based analysts reading this would agree with me and I would not presume to speak for the group,)
you have to buy into some central beliefs about human colouring and its analysis.
First is that we have A hue, A value range, and A chroma setting. ONE of each H, V, and C. Every pigment governed by our personal genetic code respects these settings. They apply to every colour we contain, all the blues, greens, oranges, pinks, every one of the thousands of colours in us. They do not deviate very much from their setting. Each of the 12 HVC-based colour palettes holds to its particular settings and does not deviate very much either.
Second. I do not believe that human vision is well set up to understand colours just by looking. Certainly not static isolated colour. It's just how we are. There's no point arguing it, any more than disputing that we see cool, muted colour as distance and hear high notes as youth. Human eyes misjudge HVC in swatches let alone the complexity of a face.
What Lauren* said is so clever:
What you see when you look at me is not what makes me, Lauren.
Right on.
I believe that we are especially limited in our colour perception when it comes to the colours of our body. With David Zyla's Color Your Style: How To Wear Your True Colors, I could not figure out my finger or vein colour. Wore myself out, as one of my favorite women said. Some might get it but I didn't know jade from teal, and were the veins slightly purple?
I could get it when I laid my swatch book alongside the body part. Then, it lit right up. Was that wrong or right? No idea. Couldn't do the finger pinch test even with the swatches. I did love his application of the colours, his individualized usage, and his artistic imagination. I loved that he disbelieves so many of the crazy myths about PCA. I agreed with so many of his words and ideas.
Maybe I have to use drapes because I'm so poor at judging human colouring or they're just what I'm used to. I can look at someone in whatever their hair, clothes, and makeup is and I can't find their true colours. All I can usually tell is that something's off. I could then start adjusting them in my mind. Darken the hair, brighten the lip. Darken the hair, leave the lip, warm up the shirt. Leave the hair, cool the foundation, cool the shirt, and lighten the mascara. It could go on for days, with no answer at the end. Being impatient, I pull out the drapes. Grant me the serenity to know what I can change.
What we are extremely adapted to understand are change and comparison. In bold pink because that's how important they are.
Cognitive scientist Dr. Mark Changizi wrote a book that is literally changing my life (I can't thank Sarah enough for pointing me in this direction.) In The Vision Revolution: How The Latest Research Overturns Everything We Thought We Knew About Human  Vision, he hypothesizes that we barely register ourselves as having a colour, a taste, or a smell. This baseline setting is vital because we are particularly tuned in to the slightest change in the baseline. Fevered skin feels very hot, yet it's only 1-2 degrees above baseline. How fascinating that all human skin of any ethnicity is very close in its reflectance of light in wavelength. Still, we're far better at registering change in skin colour of our own ethnicity, our zero setting – though we can certainly learn and improve our ability to see colour change in skin of different baseline than our own.
It's as if our entire nervous system is set to zero where other humans are concerned. That way, we can be especially sensitive to deviation. He speculates that this evolution allowed us to read one another's condition better by the slightest change in skin colour and that we're highly sensitive to it. This adaptation in our colour vision allows us better survival as a tribal, social, cultural collective. In specific situations, for instance, survival of the young or assessing the strength of an opponent, extreme sensitivity in reading very slight change in skin colour was a successful evolutionary event.
And then, OMG, it gets better, and I'm only 40 pages into it. At veterinary school 23 years ago, in Principle of Surgery class, we were given an exam question : Explain at the cellular level the physiologic conditions which cause tissues to become white, yellow, green, blue, red, and purple. Dr. Changizi answers the question in terms of the quantity of blood under the skin and its oxygen concentration superimposed ON TOP OF A COLOUR WHEEL!!!! Could barely believe what I was seeing. Got all goose-bumpy. Heart extra-pumpy.
In the course manual for students training to become PCAs, I wrote more than I needed to (what else is new?) about the wavelength sensitivities of the cells in human retinas. It's so fundamental though. I couldn't leave it out. It explains the comparison basis of human vision. Why red, green, blue, and yellow have their positions around a colour wheel. Why they're opposites in the first place. OK, listen to this: turns out that our retinal cells are stimulated by the very wavelength patterns that correspond exactly with how light is absorbed by hemoglobin under skin. Meaning our colour vision evolved exactly to see changes in blood under skin! Meaning that by knowing the stimulation patterns of retinal cells, you could determine the blood oxygen concentration of the person you're looking at!!!!!!! On page 43, Dr. Changizi says, "That synergy turns out to be crucial to our empathic ability." You just have to read this amazing book. The windows it will open…
I'm pretty sure the answer to undertone is in here. Bernice Kentner, a personal hero of mine, related it to blood velocity, which sounded a little iffy in the absence of numerical data, but that was 30 – 40 years ago. Maybe this is what she was getting at. Others have related undertone to differences in blood colour or hemoglobin – again, IDK. Could be I just haven't seen the data. It's possible. Â We all have different melanin.
But is it probable? Melanin has a different purpose. It doesn't carry oxygen. We wouldn't die if our melanin changed a little. We might die if our hemoglobin changed a little. Is Nature likely to allow all primates, and then all races within a group of primates, to have different hemoglobins? It seems as if blood colour would be more rigidly controlled than melanin, with fewer mutations tolerated, because of the life and death implications. Still, I'm open to anything. I think Changizi is on the right path. As often happens, science catches up with art.
Anyhow, sorry, undertone is still one of my BIG QUESTIONS in PCA, back on topic,
change is what we're excellent at seeing.
And comparison. Â Think about this: As the zero setting ourselves, we serve as the Control group!!!! We compare our hand, which we register as zero, to the hot fevered face, only 1 degree warmer and we say, "You're so hot! Into bed!" Â My heart beats faster just writing it. The miracle that is Nature.
The book is awesome. Not medical or doctor-y or science talk at all. Written like a story with huge mind-blowing ideas on every page. I owe you, Sarah.
Third, I do not believe that colour is well set up to be understood in the first place because of how much it's influenced by whatever's around it, which is why my drapes are a solid colour and a lot of it. Colours change one another. When energy fields come into contact, they change one another.
Even at a distance, they change one another. While a drape is swinging around the client's head, before it has settled on their chest, the face is already being profoundly altered. A reminder that students have heard and heard and heard: DROP-THE-DRAPE. Drop it right out of eyesight when assessing a face. If your eyes can see it, your perception is altered by it. I might tattoo the words on the palm of my hand or have a really nifty sign made up.
Not All Drapings Are Equal
A person who's been draped many times will have noticed big variation in drape sizes, colours, numbers, method of interpretation, order of use, colours within any Season or group, and particular name of the Seasons or groups.
Can draping be flawed? God, yes. Everything can.
Wouldn't it be great if the all the above steps were standardized? God, yes. Or even within one company!
So we're taking a hard look at it. We're making drapes in controlled and consistent colours, set after set. We're talking about alumnus refresher courses from Terry. Finding standardized ways of draping and teaching.
Inside our group, we're dragging everything out under those brutal full spectrum lamps and taking a hard look at it. Truth matters to me. I don't care how uncomfortable it is. The hardest part of fixing most problems is knowing what they are in the first place. Giving honest feedback is tough, something I recognize sincerely and feel a lot of gratitude when I receive it.
We're getting over our fears about change, our embarrassment at having conflicting results, the projects we worked so hard on, what clients will think, and pulling it all apart. In my over-transparency, I'll put my problems on the internet and let everyone weigh in. There are great ideas everywhere, very often outside the industry.
And everything is getting better.
The consumer's role
I would like to see the clients take some responsibility here.
When they're ill, they decide between consulting a naturopath and an M.D. Nobody expects the two to be especially similar. Disagreeing results are actually expected. We'd be surprised if they agreed. We allow them to be apples and oranges. Neither is foolproof. Does it mean that they do not improve our lives? Of course not.  When it's good, it can be transforming.
In choosing one, the client must decide what they believe. About having your colouring analyzed,
Do you believe that neutral gray surrounding matters to accurate colour measurement or do you not? Would you say that it is crucial? A deal-breaker?
That full spectrum lighting is the only way to render every wavelength (colour) evenly?
Do you believe that humans can have trouble judging colour by eye?
That computers and photographic equipment alter colours at each step of software translation?
(If you answered No, Maybe, or Sometimes to any of the above, seek analysis services from someone other than me. Before you see them, accept that the outcome will differ wildly from what I might say and that you're going to be OK with that because you understand that eyes will think they see 5 Â colours if they see 1 colour in 5 different contexts.)
Ask the analyst if you're not sure. Whether they call the groups Seasons or something else is the least of your problems. That barely matters. Before she signs up for one more PCA, the consumer needs to ask,
- what is the source of the colours you're giving me?
- how do the groups of colours, whatever you call them, get eliminated or selected?
- what's the basis for the groups? why are those colours part of that group?
You're going to have to decide. I'm not here to put down anyone else. I explain the core beliefs of my practice. If other systems could do the same, I'll link to it. I'll post it on this site. We all have something to add.
I simply suggest that various methods can't be dovetailed together. There is no point in wondering why they can't find common ground. You might as well stop trying. We diverged way back at the beginning. You're comparing the Big Bang Theory to Let There Be Light. It's a square peg/round hole relationship. It ain't gonna happen.
Maybe you'll say, "Well, how 'm I supposed to know? I'm the consumer. It's all you analysts out there who have studied colour theory. Why can't you guys figure it out and tell us, once and for all?"
Great answer. True answer.
The public has not the context, the theory, or the experience to make these decisions, though they love to hash it out online. Unless you've watched many drapings and followed the practitioners of the by-eye technique (which I have not), you don't really get either one, let alone where they might come together. Sometimes different words are being used to describe the same thing, and even that is rightly confusing to the public.
Maybe an analyst who has studied all the systems could find an accurate way to merge them? After all, the systems are all looking for the original body colours. Should be simple.
I'd love to see what someone comes up with. It's easy to learn all the theory there ever was and find every reason why no system has 100% final say. Sooner or later, to be a colour analyst, you'll have to pick one for its strengths, learn how to compensate for its flaws, and crawl around down here with us sinners and losers who do our best to analyze human colouring every day.
A certain client, with a broad-minded approach to life, might see both naturopath and MD. She might look for what works for her in the advice of each. She might see them as an extension and expansion of the other, adding more layers of approach and interpretation that are fascinating in themselves. She would look for the strengths in each approach. The advice that didn't jive, she just sets aside for now with a reminder in her calendar to take another look in 3 months.
 
Why draping?
Because it is based on what we're good at seeing: change and comparison in a calibrated measuring system with no other colours present.
Draping takes a human weakness (our ability to see the colours of skin) and turns it into a strength (our ability to register the slightest changes in reactivity of skin when given comparison) by utilizing an ability that human colour vision is massively adapted to see and see well (skin colour alteration from baseline).
The purpose of draping is not to be a wrinkle eraser. It is do determine your baseline. The truth of you. 
If you've never watched a calibrated draping or still believe there can be no blonde or red-headed Winters, I can't give your opinion much weight. There's so much more to it than people realize when it's done correctly. Ask students who have taken the training. I think many were more than a little surprised. And these were mostly people who had studied all the books and websites.
None of the big names in PCA ever warned against draping, that I recall. Bernice maintained that draping always had the final say.
Online groups talk about hair and eye colour. Why? Because it's what they see most prominently. As humans, they're not programmed to see the skin colours of other humans (nevermind that cameras don't sample colours the way human eyes do and therefore arrive at different results). If asked why all the talk about hair and eyes, they'd say, "Because skin doesn't really have much colour. It's hard to talk about it." YEAH!!! That's the whole point. It doesn't. But when it changes, even slightly, we have seen it over thousands of years of evolution linked to our very survival. Cameras can't do it but human vision is all over it.
Why draping? Because it's the best way of compensating for the tricks our brain plays all day long as it adjusts what our eyes take in. You don't believe that all we see are adaptations of reality? That what we see is highly inaccurate? Google 'optical illusions'. Vision isn't designed for accuracy. As Dr. Changizi points out, evolution doesn't care about accuracy. Evolution cares about spreading genes around.
Hair&Eye Colour
Hair and eye colour are relevant to PCA and human colouring determination, but not in the way folks think.
Hair is a body colour and contributes to overall harmony, no doubt. But hair is only melanin, a limited representation of our colouring that doesn't change a whole lot with clothes. It's made of many colours. Some analysts may be excellent at finding its true colours, but the public seldom is – either because they've altered it with their clothing (a Dark Winter wearing Soft colours) or don't see it as others do (a Bright who thinks she has mousy hair because it's medium beige brown). We're not really good at seeing hair changes. Could be why hair is limited to so few body parts in humans.
Eyes? The lines can be informative, but they're not tight data. Colour is somewhat useful, more its distribution patterns than the colour itself. Nobody ever talks about colour clarity. Why not? If we forgot about eye colour per se and approached it as HVC, we might get closer to the truth. Sorry, digression, anyhow, eyes are complex, multicoloured, multilayered entities full of mirrors and windows. Too much physics, optics, and reflection going on. Huge and gigantic importance if you know what to look for and are given comparisons.
A moderate approach
I have the deepest respect all the prophets and visionaries that laid the foundations for modern PCA. So often, a prophet's words and how they got used differ widely. No seer who came back today would tolerate the labels that got put on him or her since their voice went quiet. Rules get hammered into place that the original thinker never intended so rigidly. Â The focus gets turned around, the dogma is over-defended and over-adhered to, while the creator would have a much more welcoming and tolerant viewpoint.
Decide to just enjoy the process. Consider that there is no person, system, colour collection, medicine, or anything else, that can utterly and finally explain us to ourselves. Enjoy the style, the artistry, the creative excellence of every approach, and the endlessly fascinating opportunity to see ourselves through the eyes of another.
—–
May 9, 2013 by Christine Scaman · 17 Comments
Anyone who knows what personal colour analysis is, rather than what it was, lives with a growing sense of how well it works and how much it can improve your choices. The system divides human colouring into several groups, 12 in the one that I use. Since there are far more than 12 kinds of colouring once you get into the subdivisions, not every aspect of each group will apply equally to every person in it.
As you find your private garden and arrange the flowers and furniture to suit you, you ask some excellent questions. L sent me this,
    I've been very happy with my Soft Summer colors and they've made a

huge difference overall. The issue is though, that my hair color is just so

much warmer than my palette that many of my neutrals don't look that great.

I stopped coloring my hair a couple of years ago and it's neutral medium

brown at the base and the lengths are quite warm, perhaps a light chestnut

color would be accurate with even lighter ends.  This warm brown just

doesn't look that wonderful with all the grayish-taupes which make up the

majority of my neutrals. As an interior designer I wouldn't put these colors

next to each other, so it bothers me to do so when getting dressed.

According to old pics and my mother, this is my natural color. I had

forgotten that since I've been coloring my hair for over 30 years. I'm just

tired of trying to use toners and shampoos trying to cool it down.

I've been looking at other companies SS and Summer fans and found wonderful

browns in the CMAS Summer fan, and Lora Alexander's (www.prettyyourworld.com) Soft Summer fan.

I was just curious about Sci-Art's and your opinion about hair not being that

great with the palette since you cover it during the consultation.

Overall, I've discovered that I lean a bit warm within Soft Summer and I

really wish [the present palette] would give a wider range of neutral browns. I

own the Soft Autumn fan and I don't need to go that warm, but just a bit

redder, rosier than my [present] fan.
Neutral to warm? Neutral to cool? Who knows? We'll have to measure it somehow. That's what the drapes do. Our eyes alone are not able without imposing some errors, because of how eyes and brains work. And because of the most misleading thing of all…assumptions.
Many of L's comments could apply to all the Seasons fans. In any Tone, the likelihood of including even half the possible hair colours is less than 50/50 since hair colour is only moderately tied to Season. Why is that? My guess is that it's because hair colour comes from melanin. Skin colour comes from melanin, hemoglobin, and carotene. Hair colours are an incomplete version of our truth, though what's there is real and harmonized with us nonetheless. Just not detailed enough to do a PCA with. Hair also doesn't change enough in response to colour to take accurate measurements. Skin tone does, therefore we use it to guide a colour analysis.
Soft Summer doesn't tend to vary as widely as some but it certainly ranges in darkness, though it remains on the cool divide of neutrality. In all 12 Tones, eye colours seem to me to be more closely resembling the skin colours contained in the colour analyzed swatch palette, and yet they can appear very warm in persons of this Season. Test them and they still have the best energy in the cool-neutral Soft Summer drapes, not the warm-neutral Soft Autumn drapes. Why isn't eye colour tightly linked to Season? Similar reasons to the hair, adding in the Rayleigh scattering that makes the sky blue, and other aspects of the physics and biology of an eyeball, such as how it's pigmented, where its blood layer is located, how it reflects light because it's in a water-based jelly, and many other factors.
Soft Summer eyes can be darker, lighter, warmer, cooler. As long you give them what they care about most: colours that are soft.
A warm-eyed Soft Summer must mean that though we see lots of warm colours of yellows, golds, and oranges in the eyes, these are present in their cool-neutral versions and are outnumbered by the greens, grays, and blues of Soft Summer. You would think the two Soft Seasons' yellows and golds to be quite different until you try to harmonize a colour palette and realize how close they actually are.
Soft Summer is also a Season where the Neutral persons are often quite warm, on the 49/51 divide between the Soft Summer and Soft Autumn. An analyst needs to be on her toes and own a seriously good set of drapes. They say that our hair and eye colours are among our neutral colours but I agree it is so if you know the real colours of your eyes. If you match what you think you see, which is never what colour really is, you'll go too warm for your skin and turn yourself a little dull and jaundiced.
Whoa now, that's a Winter eye! Same colour family, cool-neutral hues, similar value level (lightness/darkness), but what's different? That third colour dimension. And the type of heat, which appears more Spring-yellow than Autumn-gold. Whole different feeling.
How can True Winter or Light Summer be a redhead? Combine their yellow and their red, I would think. Every Season has both in their own versions. The hair tends not be orange, it's redder than that. But both have yellows, nearly primary yellow in Winter's case, which is why their green drape can look so yellow in some situations.
L. is colour savvy enough to sense the best solution, which is to move very slightly to a warmer place without losing the harmony. Soft Summer skin is happy to negotiate on warmth of hue as long as the colour stays soft and dusty, not intensely saturated. In my Sci\ART drapes, there are 3 drape colours, identical fabrics, that are used in 2 places. The Soft Summer and Dark Winter burgundy red test is the same. The Soft Summer face is not as flattered as it could be. The client notices that. Seeing the difference is a better learning opportunity than if I just babble on about colour dimensions, because the client sees that she needs to buy dark&dusty, not dark&densely pigmented, and that darkness is not her shopping challenge issue. Saturation is. It's a strength of the drapes, not a weakness. Makes me now wonder if I should put a few 'don't go here or here' among the Test and Luxury Drape sets that I assemble. But no, you saw those during your 12 Tone colour analysis session.
Ah, back to Soft Summer eyes, neutral but cool, and soft soft soft.
Only dyed hair is, or approaches, all one colour. Natural hair has many colours to make an overall tone. You might see one colour but the rest of us don't. Â How it reflects light and shows its colours requires its true colours to reveal the correct tones. Soft Summer has a drop of gold in her hair, not yellow. She is not a great blonde. A True cool Season in even slightly warm clothing or makeup has yellowed, dingy colour. If it's silver hair, it looks like smoker's yellow-gray instead of their beautiful clean silvered gray. The foundation colour must be accurate, hard to find in today's overly yellow base makeup selections.
Others don't see the discrepancy in our hair as we ourselves might. We don't see hair as an object of one colour like a wall or a pillow. You might not pair those objects but they're not coloured with hemoglobin, carotene, and melanin. We sense that living things are  not coloured in the same way as objects, and that man-made objects are  not coloured in the same way as Nature's inorganic objects. Despite the difference, we are able to find the harmonizing colours and the relationships between them, as us and our clothes.
We can bring colours into our harmony too. Because it's applied to our face, makeup interacts with the pigments in the skin. A lipstick that swatches on paper as Light Summers might fall flat on some Light Summer and be lovely on some Light Springs. This is called Making The System Work For You. Clothes don't change so much. No question, in the same way that the drapes have an effect on us and we have an effect right back on them, so do we change our clothing colours somewhat, just not to the extent of makeup because of how it's used. A Bright Winter can change True Summer's beautiful, cool yellow into a grayed piece of cloth that's been washed too many times.
What kind of eye is this? Soft or saturated? Neutral? How Neutral? Spring's yellow heat or Autumn's gold? Of the 3 colour dimensions, which one matters above all? Â I have no idea. This is why I can't look at photos and know Season. I have no comparisons and no ruler. All I can say is what I always do, whether I'm shown a photo or a real person in front of me: "Could be this or could be that." If it's a real person, I can say, "Where's my drapes, lights, and gray background when I need 'em?"
L. knows that I would never advise any woman to colour her hair ever. Her natural colour will always be her best colour. Sometimes we can decorate up a little and keep the balance, and that's good too. My advice is to save herself the time and money and wear her natural hair. Once  her hairs grays, she'll only look better. Gray is what the Soft Summer does better than anybody because gray is inherently cool, as they are, and they start off with more of it in the natural colours that define them than the other colouring types.
If L.'s discerning eye prefers to warm a few of her clothing browns, excellent. She has to feel well in what she wears. There will be no repercussions as long as the harmony is maintained (more on that in Getting More From Your 12 Tone Swatch Book). There would be more substantial repercussions if she tried to alter her hair colour.
What about L.'s question about the colours present in the Sci\ART palettes? Without stirring up a nest of hornets that have finally gone to sleep, I'll take a guess. Only a guess. Please don't come after me on this, I have no valid opinion to offer so I won't say much. I do not know what was in the head of the person who designed the palettes. I'll take a shot: As I understand the history, at the time of her passing, Kathryn Kalisz was adjusting the Season palettes, as she probably did a few times over the years for different reasons. She deeply wanted people to feel comfort in their colours, but some of the feedback sometimes said that the colours were too much, probably more in the saturated Seasons. Part of the reason for the choices may have reflected this, though I doubt it was the bigger part of it in this particular instance.
There was (is) also the question of whether the Neutral Season colours should be closer to the parent Seasons, as Soft Summer to True Summer, or to the other Neutral with which they share the most important colour dimension, as Soft Summer and Soft Autumn. Is one right and one wrong? Does there need to be a hard rule? I would say No and No as long as the dimensions of each Season is respected, though I'd be thrilled to talk about it. Where does one cloud in colour space end and the next begin? Is there an overlap? How big is it, what's the rule? How big should it be, different question? You have thousands of colours. Maybe one day, someone will make 4 Colour Books of swatches for each Tone, not just 1. Smart woman that L. is, she found other options that contained what she was looking for and she knew how to select those that applied to her.
This completes my long-winded way of saying that L. made great choices and decisions on her own
Nothing I love better than a woman empowered to work through the many choices about her best self, in any context, and come out right. Discernment is a beautiful thing.
—-
March 31, 2013 by Christine Scaman · 19 Comments
I wrote this back in The Emmas Are True Springs Part 2.
Besides covering grey, I can't think of a time when chemistry improves base hair colour from what Nature gives us. That's the colour we had at 25, before we darkened with maturity. It's the most believable, flattering, low maintenance colour we can wear.
I don't agree with the first sentence, or how I said it. I am thankful that it was pointed out to me. I still agree with the second sentence, having not been given better evidence to the contrary. Like this entire website, I await and welcome all evidence to the contrary of anything I write to help me find truth. Maybe that why Winters are so often colour analysts, because we're so convinced about our own judgments. Not necessarily a good thing but very willing to change my mind.
Kate* saw two issues with my words:
1. Improvement? Says who?
2. 25? Why 25?
For some women, the result of a colour analysis doesn't come as a big surprise. Â It didn't for Kate. She had figured it out herself and just needed to join the ends on her entire palette by understanding what all of her colours and her colouring have in common. As all women with their natural hair colour, the road to wearing her colours and bringing the whole picture together will be shorter and easier.
When hair colour needs adjusting, as it did for me, the road gets longer. There's this crazy thing going on where your brain can't believe what your eyes just saw, you're pretty sure you look like a clown in the makeup, being a Winter, you're ignoring what everybody around you says, you know You best, and after all, your colourist is a colour expert, it can't be, it can't be, and yet, there is your phone in your hand with your finger dialing the hair salon before you're out of the colour analyst's driveway. Your colourist fits you in, miraculously gets the colour right the first time, but you can't see that either yet, you're questioning the whole deal now. Your husband is trying to help, he sees your Feng Shui is in a mess, but he can't remember the words Feng Shui, he knows it's not Shih Tzu because he said that one time and you laughed at him for days, so he tries again, "Don't let your hair screw up your Shit Zing, you look gorgeous to me.", and you want to drive your fingers into his eyes and rip off his nose. Useless, he's just useless. You ask your friends even though you know there's an element of performing for each other, which as a Winter, you resist, but such are life and compliments. They're swept up in making you feel better, I could go on for pages because this does go on for months, do you send your analyst an email? will she be pissed? she might as well be because you sure are, so you see, it's easier to start off with easy hair.
Meeting a Soft Summer who recognizes the perfection and specialness of her inherently dusty hair colour is always such a pleasure. This hair is as special as Bright Season hair in being misunderstood, under-appreciated, and difficult to get right from a bottle. Without that dusty quality in the hair, the harmony of the whole image is elusive. Kate's hair had a few silver strands. Not only were they hard to see, once you did notice them, they absolutely added to the perfection of her own colouring, as if she'd reached a higher level of her colours, not just Lavender Smoke, but Lavender Silver Smoke.
Kate said to me,
It feels like everything you say flows organically/logically from the Sci/Art system, except these conclusions about grey/silver hair, and that your best base colour is when you were 25.  I know you state in different ways that our nature-given colouring is never less than perfect, the genetic paint box is the same for skin, hair and eyes. That makes total sense to me – but seems to be contradicted by a statement that the hair colour we had at 25 is the most perfect? How can that be? The genetic coding that determines our paint box also determines our hair silvering pattern/tone/rate, and as well, the softening of our skin colour as we age, no? So, provided our hair and we are healthy, and the colour is not artificially affected by chlorine/sun/ hot iron damage etc, would not our current natural hair colour at whatever age, truly be our most perfect hair colour for us? I think it's the casual/automatic assumption that covering grey is an improvement, as a fact, that is the most problematic for me.  If we could see how young many people are when get silvers, we really would lose that association.
It's important to me to be exact in the words I choose. In no way do I believe that covering gray is always:
A. More flattering – Sometimes it is, sometimes it's not. Many (like me) are not ready for partial gray because the white hair is obvious on the dark background. Transitions are not always easy. On lighter heads, the white hair virtually disappears and hair colour would gain the woman nothing.  To my eye, it absolutely does look younger and more exciting to have the right hair colour on about half the women who colour. On the other half, no colour, even their own at 25, would look better on them than gray.
B. Necessary – My statement above, "Besides covering gray, I can't think of a time when chemistry improves base hair colour from what Nature gave us…" should be followed by, "…if you don't want gray". In that case, chemical colour is an improvement on base hair colour, as in the case of me, because it's getting me something I want. My situation is therefore improved, if not my hair's colour.
Summers gray very easily. But nothing applies equally to all women, not even within a Season. Women need advice they can use because they're going to colour their hair anyhow. I sure am, whether my natural hair colour is theoretically perfect for my genetic colouring or not. Â I lift my face with makeup and I'm going to lift my hair. I can fully agree that it should not matter to me, that I should welcome the gray, and that many real people gray quite early in life. But the fact is that I am not willing to put my money where my mouth is on that topic. I should be glad to have one lipstick when women in Africa don't have food. Yes, but I don't live in Africa. I buy a box of $5.99 colour and invest 20 minutes every few weeks. The payoff outweighs the inputs. If 3 hours and $120 every month were my only option, I'd rethink it, I promise you.
I may not be the right person to talk about the silvering of hair. There are topics about which  I feel more strongly. On hair colour, whatever rings your bell as long as it's a good colour for you.  If I ever sound defensive, the women I'm (over)reacting for are those for whom silver hair, or silver in hair, would not be the best choice.  For instance, the woman who had children in her 40s and is tired of being asked if she's their grandmother. To her, leaving her hair silver is someone else's crusade. To the woman who had an illness after which her hair came back gray/silver, who felt that she's missed a decade of her life in illness, silver hair makes her feel like she's missed two. When life spins you too hard, hair colour, like tattoos, is a way of saying, "This one thing, this one part of my own flesh, I still control."
Many of our choices are redirected from another problem. A cat is ticked at the stray that gets into the garbage Tuesday nights, so he attacks the other cat = redirected aggression.  A person taking it out on you because they're having a major Bad Hair Day has nothing to do with you. They're redirecting aggression. A woman colouring her hair because illness stole part of her life isn't making a social statement about Colour Is BetterYoungerPrettierSexier Than Silver. She's trying to get back some time. Redirection of energy towards distant and seemingly disconnected outcomes consumes huge behaviour resources, the intention as much a mystery to the redirector as the redirectee. I guess this is what psychologists do all day. It's not just appearance, it's healing.
A colour analyst sees people closer to undisguised reality than many professions. You just never know someone else's story. How much of it they want to share is their business but there is always a story, and often it's a truly hard and heartbreaking one. Humans are vulnerable enough and carry around enough hurt. Sometimes laying the gray hair card on the table along with all the others is one card too many. I'm not defensive of my own hair colour, but the discussion does seem to spark some need to protect all these people I see. And yet, I know that nobody is even remotely attacking them. Quite the opposite.
From Kate,
There are online groups most of them are only too aware of their view of grey hair not too long ago, and besides, they just want women to do what makes them happy. The banding-together/sense of sisterhood comes about not because they think their way is best /only way, but rather because of the sense of being judged by society / many women who colour.
Silver Sisters is one of these groups. Google will find you news articles here and here, and facebook groups.
I try to speak to all sorts of women and I try to keep it real-world, no pretty or ugly, no right or wrong. I don't judge or control your appearance, I just want you to choose from many options demanding equal time and money and be able to pick out those that will really help you.
Anna* is a True Summer in her late 30s with fine hair, a spot on her face that won't go away, weight that won't move despite all the work at the gym, trouble sleeping, a recent divorce, and a personal commitment to live up to her greatest potential. To run her company and appear in front of young women, to meet men, to feel like a powerful leader, she feels better with coloured hair. Right or wrong, it doesn't matter, she looks younger, more vital, and much stronger. On that woman at that stage of her life, her life will not change for the better with thin, white hair. She'll age visibly and she'll age mentally. I wonder if hair can lose colour before skin. It's only coloured by melanin, not hemoglobin or carotene. Anna's skin is not a day over how our culture perceives 30.
June* is a True Summer with silver hair. It's magnificent. She is magnificent with it. She'd be out of her mind to come near it with hair colour.
It's a choice. I so often come back to this great, great question Darren asked: What is it that you want to communicate and to whom? That's where your answer lies.
Georgette* is 18 with some early graying. Should she have the moral fiber to just wear her real hair colour, despite having heard "What a shame" once too many times, which is to say, once?  18 is shaky enough. If I were Mom and she wanted to colour it, I'd drive her to the store and help pick the colour.
Why 25?
No firm basis, except thinking it looks good on most women. Once dye came along, this 25 colour is often the last looked one that  looked just right on most heads. It is a time when we are shown our custom-colour. Sure, our silver is our custom-colour as well, but now we circle back to the top. When women show me their grad photos, I love the colour I see. If I'm being asked for hair colour advice, I request the grad photo, and there are the hue, value, and chroma for your head. It is a specific and more interesting colour, not 'medium to dark ash brown'. It's a colour that stylists can use to get that woman right and happy, not wrong and even older looking.
Kate said so well, that
Any diminishing in vitality with silver hair is a perception in the eye of the beholder, driven by society. I get that many women feel differently from me, that it is a personal choice, that lots of women will colour and therefore direction on that is good, and I cherish that each woman has the choice… just so long as it's not a choice driven by fear, to quote you about not using makeup.

To me, accuracy requires the word silver instead of grey, because each hair that loses pigment is silver/white/colourless, so the overall colour we see on the head depends on the colour(s) of the still-pigmented hairs, and % of silver. Society uses grey for everyone, but that is so not correct. I, for example will never be literally grey, as I don't have the black hair needed to add to the mix to make grey.
Other Questions
Q: I am curious what happens when silver sisters take off that grey cap at the end – is there a sense that their hair doesn't belong, the same as many women with chemically-altered hair experience?
A: I wouldn't say that silver haired women need to adjust after the cap comes off. They adjusted long ago. They're just looking at a picture they're used to. Even on True Autumns, the gray is stunning against the warmer clothes. Stunning and strong and interesting. I love these unexpected contrasts and comparisons. They are visually so inspiring.
Q: Once hair begins to silver, do the grays of the palette become better neutrals in clothing, even replacing black for those whose palette included it?
A: Depends on the person and the colour of gray. What colour are the eyes? What type of gray is the hair? A Dark Season with a strong iron gray hair and black eyes remains striking in black, with makeup that looks better than ever. Every feature is like a rhinestone. A Winter with a lighter, softer gray hair may find black too dark. She is more regal, yet still austere, in sharp gray, wearing black in smaller areas if her eyes appear black. At any age, black does define, refine, and outline the colouring and features of Winters, it's part of how you came to be Winter in the first place, but the amount of it you wear will vary by the woman, even inside a Tone.
For the other groups of natural colouring (Seasons, Tones), for everybody, wearing your hair colour looks good. It looks organized and connected. Your clothing makes perfect sense on you. It feels good to look at. Wear more gray. Should it replace your taupes or beiges? Again, it depends. A Light Spring with creamy silver beige hair still look gorgeous in her ivory and milky peach beige.
In beauty, even within a Tone, there is no one-size-fits-all. If there were, it would mean that there are 12 types of women. Nope.
—-
January 21, 2013 by Christine Scaman · 13 Comments
I met with Chantal* and Rita* within a month of each other.
Chantal's hair is cut in a short, wash and wear style. The top layer is very yellow, while the hair beneath is medium-dark brown, entirely natural. She is in her late 50s and will probably still have yellow hair in 20 years. Makeup took away 15 years and showed us a very defined bone structure, with high cheekbones and a nose that tips up at the end. Her expression is focused, questioning, and very alert. A personal colour analysis (PCA) long ago said Spring, which we agreed seemed reasonable. She loves colours. Where most women arrive wearing black or no-commitment colours, she had on a lovely green blouse.
Rita expected to hear Light Summer. She does appear fair, with blue-looking eyes and medium brown hair, coloured to a red-gold colour that works surprisingly well, a bit like rose gold jewelry. Although seemingly light of skin, hair, and eye, it was something about her expression and the shape of her features that put the geisha image in my head. Young, exotic, yet apart, on a Caucasian woman in her 40s.
These women have a lot in common. They live practical lives and make practical choices. Both are sensible, serious, organized, quiet, thoughtful as in pensive, and introspective. Neither is rapid in their movements, impulsive, random, giggly, youthful (except to look at), overtly cheerful, or chatty. Nor are they blunt, direct, or sharp in the slightest. They are very polite, pleasant, and hold their cards close.
On meeting them, the impression is light and warm, except that the intensity of the eye in the face is compelling, rather than blending evenly into the face and equally with the other features. The eyes seem like 'more'. This is not an impression I get from the brown-eyed Bright Spring, maybe because hair is usually darker and the overall look is more balanced.
In the world of 12 Season colour analysis, the natural colouring known as Bright Spring takes its pigmentation from the Spring qualities of colour (warmed by yellow, pure colours, not very dark). Winter has a little say, causing the colours to be cooler, redder, bluer, darker, and even more pure than Spring alone. Bright Spring is a colour rush.
Accepting Bright Spring, or any Season, from the draping is usually easy. It's a done deal by the time we're finished. 9 in 10 people can easily see their appearance change. It is what it is. The makeup is harder to accept. The conundrum of "I don't recognize myself." and "That woman in the mirror looks fantastic. Why is she acting like me?" takes time to sort out internally.
The book RTYNC (in the right column) and the documents I send clients  (similar to the book, but they continue to evolve as I learn and widen my own experience) suggest that Bright Spring looks most consistent with their natural appearance when they dress as activated, energized, bursts and squirts, crazy zigzags, a sunny morning after a freezing rainstorm,
combined with the delicate, a chandelier, gold foil, tinsel, cinnamon heart candies,
and the young,  a large or small shiny coloured purse (Bright Spring is not medium), hairbands, sheer coloured tights, and mod looks. A little sharper than Twiggy daisies.
Cirque du Soleil. The motion, physical vitality, and adrenaline of the trapeze. Coloured spotlights. Body paint.
What if you're really a denim and khakis, Old Navy T-shirts, practical jacket, medium black purse, brown suede slip-ons kind of woman? What if you just like to look medium and not one of those qualifiers connects with you at all?
Some questions came up.
1. Â Can you confirm that colour 3.3 (from the True Colour Australia Colour Book) is a very dark brown? What would you call it?
Yes, but to me equally gray as brown. I think of the colour of a seal. Bright Spring's grays and browns are uncommon, very hard to find in cosmetics, and don't have easy associations for names. They're just colours I memorize and look at again often. Most important, the colour is not earthy.
2. What is the difference between black and coal?
The image of coal is to illustrate the darkest black&white gray possible before flipping to solid, dense black.
3. Â I noticed that you show lots of gray shoes in the emails while the book suggests using hair colour to choose shoes – I would feel more comfortable with the yellows and browns of my hair colour as I'm not a big fan of gray – do you see that as a good choice for me? Â And is this boot close enough to my hair colour, which is darker underneath? Â I'm not sure I can see myself trying to find or wear light yellow boots/shoes! Â If this is too tan, too earthy, is there a way to work with that? Â 
The boot Chantal asks about, above, is here at Roots Canada.
Overall, I think they're fine. No two women will wear their colours the same way. I like that the boots are not too dark, orange (a bit orange, but lots of yellow), or lumberjack, with heavy treaded soles or cowboy feelings. Your energy isn't really mesa or Cheyenne. These just feel natural, which is how you feel to interact with. You have no pretense or drama in what you choose to share. So in that sense, I like their authenticity and ease. The boots don't feel like they have something to prove and neither does Bright Spring.
They are quite warm in colour, warmer than you are. They may not go perfectly with your new clothes colours, even if the clothing style is great with the boots. Wearing your hair and eye colour is one of those areas where women have to decide for themselves. I find that it can get you into problems when you interpret your hair or eye colour incorrectly, which we all do, all the time. Eyes have 20 colours in them at least. Hair is not a good indicator of Season, but it does have the same warmth setting as everything else about your colouring. This is common with True Winters who have apparently warm eyes and hair – if they wear those colours, their skin turns yellow, and there is conflict with the rest of the outfit.
For Bright Seasons, hair colour is the most difficult to understand and replicate. If the colour swatches show more gray, it's because you are at that coolness level. Brights look poor in brown eyeshadow unless it's the cleanest colour (no orange, no muted, no earthy). True brown can become mud on these faces. The clarity of your pigments can turn even medium browns into looking heavy and clumpy. But it's important not to discard every item – I would wear these boots for sure, just with the warmer colours of your palette so they don't seem like outsiders.
How about the choice above, linked here, also at Roots Canada?
4. Â I'm having trouble seeing myself as a high contrast person. Â Is this something that I take on faith as revealed by the drapes or can you help me to recognize this in myself?
No. 1: If we define contrast as distance between lightest light and darkest dark, then you're a medium to medium-high contrast person. You don't go to white or black. Â That's value contrast. Now, your eyes are extremely intense in your face, giving a sense of a pretty wide span from light to dark, as you have, but not maximum.
Position white and black in your head. Now put a dot at a darkness level around medium. That's the overall darkness effect you're aiming for. You'll achieve it using a span from yellowed-white to coal. Clearly, light and medium colours will be necessary, and the more dark you use, the more light you balance it with.
Above, Â medium value contrast, yellows with blues, sharp line distinctions in the foreground. Bright, sunny, warm. With every bit of black that's inserted, the whole thing dies a little. Save it for tiny bits just to sharpen the edges and bring focus.
No. 2: There's also colour contrast, distance apart on the colour wheel between two colours. You are colourful to look at. Your natural pigments are quite far apart (yellow hair with blue eyes, on some, we see light skin with golden brown eyes), which is why I find complementary colours so good to look at on warm Seasons. They are a logical extension of the natural appearance.
Medium value, sharp edges, a trace of black, neutrals with colours, the pants and T-shirt, the blouse and the earring.
No. 3: I like to see very sharp, clean edges between colour blocks on Brights because that's what you look like, not all fluffy and blended and soft. That's not contrast per se, but sharp divisions look more contrasting (is there line contrast?), it's just a way that clear colours look good. You are moderately sharp to look at (bone structure, eye intensity, haircut is not feathery). Clean edges are a logical extension of the natural appearance. If you follow the guidelines you are made of, your clothes become yours for a reason. They seem connected with you.
This is Bright  Winter – simpler, symmetric, darker, colder, with only a faint warmth. Black is half or less of the whole or the whole thing dies a little. Black sucks in light in itself and steals it from everything around it – almost shameful with the purity of the Bright Season colours, and a delicate balance even for Bright Winter because the light is faint and will lose the fight with a black wall.
You really can mix and match quite freely in your Colour Book, aiming for an overall darkness effect that's about medium (there! a medium thing about Bright Spring). Allover light or dark isn't so good. You are not monotone to look at. Inserting a colour somewhere is always necessary. Inserting a big colour block plus another one is even better.
Whether it's lightest with darkest or medium with medium doesn't matter too much. Your Colour Book duplicates your inherent lightest to darkest range exactly so you're safe moving around in it. If I were to do the Colour Equations again, I'd lighten Bright Spring up even more, with bright blue, stone,  or white pants. The only groups that  make any sense to me in white pants (their white) are the Brights. True Winter, it would depend on how it was done.
In the client's document, I changed two paragraphs to read this way:
This is Spring-like colour worn in a Winter's way – meaning that you will wear your bright, clear, warm colors best, but using 2 or 3 different colours at once, and with moderate contrast, not as high as a real Winter would wear. Contrast defines how much distance exists between the lights and darks.  High contrast implies that you wear the lightest lights and the darkest darks together. You are fine in these combinations, and equally good when combining your midtones.

With colour this bright, especially if the line between the colour elements is very crisp, they will look contrasting. They will not be like a watercolour swirl, which creates the problem of grayed colours when complements combine, quite opposite to the properties of the colours you are made of. You probably have medium-high extremes of lightness and darkness in your skin/hair/eyes, so you would repeat that in clothing and makeup to look balanced. Your palette does the thinking for you in this regard in that it comes close but not all the way to black and white.
5. Â You didn't mention pearls as a choice for Bright Spring – I have a simple strand – will it work?
Anything will work. Like diamonds on a Soft Season, it's not a natural fit but that doesn't matter. Wear them anyhow if you love them. This is how you make your Season yours, your personal brand of dissidence that lets us know you better. It has to work for you, not the other way round. I know a Light Summer woman, the epitome of gentle grace, who wears the most beautiful, large rounded oval, slightly dangly, super sparkly, aquamarine earrings. It's brilliant. It says to me "I love my life so much that I can't hold it all in."
No matter what we do, as gardeners, cooks, doctors, Seasons, we learn the discipline, we figure out the shortcuts and what we can get away with. Then, we decide how we're going to break the rules or mould them to suit what we bring to the game. That's just life lived with complete freedom of expression.
6. Â I have a sweater in yarn that combines several bright colours, alternating the colourful yarn with stripes in a dark / neutral colour. Would it be more flattering to stick to a solid colour?
Brights look great with many colours at once, just not blended together (blending colours causes either a watercolour effect, or the graying of mixing complementaries that makes the muted colours of Autumn and Summer). Side by side complementary colours or with a neutral colours, both are terrific on you. Stripes give energy.
There is a taste factor. You might like your colours blended together and that's not wrong, just not what my eye prefers because it's hard to maintain the high purity of each pigment. Â Be careful that the yarn isn't comfy/chunky/heavy looking, especially if you're working in neutral colours. It risks getting too homemade looking in that Autumn homespun way. Pick something young, Angora, sparkly, smooth. It should not look back-to-the-land. It should look brand new. Fun colours are always better on you, since colour is like your neutral.
A blue-eyed Bright Spring is very colourful to look at.
Your hair, eyes, and skin come together like this. You are beyond just colourful. You are coloured in complementary colours (blue eyes, yellow hair). That's an extreme, or a type of contrast. So is light, warm hair on top, dark, cooler hair beneath, another type of contrast. The warm-cool in the colouring at once is true of all Neutral Seasons, but quite bright and alive here. To the viewer, it feels energetic and young.
On Bright Seasons, colours seem more at home than neutral grays and browns. Colours become your neutrals. Every Season has its extremes and only that type of colouring is completely at home and at ease in them. As Susan said so well, black is dressy, but only on True Winter is it casual wear. That's what 'at home' means. It is that easy that it becomes your anytime, anywhere, the one thing you don't plan around, where you can hide and relax. Having said that, nobody is at their best in head to toe black. Nobody.
Black is only thought to be dressy. Usually, it's detracting. It can make textile look more expensive, yes. It is easier for marketers to sell us a ton of one thing than have to keep changing production lines, yes. The Dark Winter wears it well enough since it's dark, but it begins to transform into the solid wall that it is on everyone but True Winter, so they warm it up. Walls are not entirely foreign to Dark Winter's energy.
On Bright Winter, there are no walls, there is excitement. They are better in white than black, and a so-slightly yellowed white. Black shouldn't be more than half the overall look. Thankfully, both Chantal and Rita knew to avoid it. As Bright Springs, a thin stripe of it here and there is fine but not more than that or it does what it always does – makes the colours dead. It sucks in all the light around it, which is an absolute shame for Bright Spring, the clearest, brightest colours that exist. The overall effect is gasping for sunshine.
7. Â I was very surprised to read that Spring is strongly associated with triangles and diamond shapes. Â I feel more drawn to squares in fabric (linen plaids, cotton madras, cotton checkerboard print) and rounded shapes in jewelry (beads, hoops, circles). Â Any comments?
Your preference. Those shapes are what I feel. Some see triangles as a Winter shape. Squares express more practical, natural, durable, serious, productive energy – maybe truer to how you have seen yourself for the last 20 or 40 years. Could be that the next 20 will be a little different.
Four years after my PCA, I was able to pull in the drama of Winter and could tell where the Enough line was. I couldn't have done it 3 and 1/2 years ago. It cannot be assimilated in a week, a month, or a year. But you do continue to move closer to your center, hear your guides more clearly, and choose what is and is not the real you.
8. I'm having trouble thinking in terms of adding fun to my clothing. Â Suggestions of nylon, satin, trims, ruffles!! sound very girly, not a look I've ever worn or feel very comfortable with – any suggestions as to how I can approach this?
Bright Winter and Bright Spring read the style suggestions and see this
or this
or this
All I'm saying is that you're not this. She is beautiful on someone else.
Start with the colours. Only the colours. Stay inside the lines you are comfortable with today. Pretty soon, they will loosen up and you'll find some extra breathing space inside them. Â You might try yoga clothes instead of gardening clothes, as an example. The clothes at Lululemon, Athleta, Title Nine, MEC are often superb on Bright Spring and way better than rugged wear.
There is no need to ever get fancier than that. Nylon is a windbreaker. Satin might be a scarf. Forget trim and ruffles, and glitter. Not everybody does everything. The point is to get energy, as movement and saturated colour, into your look. Workout clothes give you that.
9. My biggest challenge is with the repeated descriptions of Bright Spring as light, delicate, charming, and adorable. When I read these descriptions it starts to feel like maybe I'm not really a Bright Spring after all.  Could we have made a mistake?
The most aggressive woman I know sees herself as nurturing. It shocked her beyond belief to learn that in the character assessment at work, every single person pulled out the Highly Competitive card. A very controlling Soft Autumn. Bit odd. And yet, she is absolutely nurturing.
A True Summer of very classic proportions, in fact quite straight in the hip, sees herself as extremely curvy. In her view, she is aggressive, masculine, direct, bold, a walking firecracker. Yes, well, I could go with endlessly seeking. She has no risk aversion though, which is not really a Summer thing.
We get mixed up about ourselves. More important, we are hugely complex. There are only 12 Season groups. Just playing the numbers, factor in 100 personality traits at high, medium, and low levels, parenting, environment, birth order, experience – you wouldn't have 12 possible combinations, you'd have 12, 000, 000. Still more important, the 12 groups are not organized around character, they're organized around colour.
Could I have made a mistake? Sure. Anyone can, anytime. But I don't think I did. We'll drape you again if you want. Free. Just bring someone with you. I don't talk much the second time unless I think I got it wrong.
You have a great deal of Winter in your character. You are certainly curious, analytical, and interested. You have the youthful appearance/hairstyle/feature shape associated with childhood, so there would be great continuity if you wore that but you don't have to. You may find some of that a year from now. You may prefer to express more distance and reserve and less party, just as you are.
Don't struggle or try to chase it, you'll just push it further away, like chasing money. Try not to overthink it or you'll extinguish all your abilities to feel it. Leave it there and explore stepping around your borderlines in ways that feel good. Release any effort at trying to control it. Trust that it will happen, don't feel that you need to know how. Your mind took it in when your eyes did – remember how that happened during our PCA session? We were learning it together just by seeing it happening. A few words at the beginning and then we could feel it.
10. If it sounds like my thoughts and feelings are whirling around – they are!
They're supposed to. In our short time together, we had to pull apart everything you thought you knew about your colouring, right back to absolute zero, to the point where you could say, "I do not know what is going to happen next." Then, we built it all back up again with the blocks lined up correctly. It is a lot to take in.
To learn, you have to unlearn. What we think we know pretty well is usually where we are weakest.
To learn truth, you must surrender what you believe to be truth. Ask anyone who's had a PCA. You get enough proof to get rid of a lot of stuff fast and make space for the real and the right. It's a shock to the system.
To gain control, we must first surrender control. Control is only an illusion. Trying to get it is what keeps us tired.
To gain power, we must surrender power.
To empower ourselves with new truths is bound to evoke resistance. We will come up against it every single day. In detaching and deciding, we become free and open thinkers.
I know that I overwhelm you with information during and after a session with me. Everyone learns differently and I don't know what will click with you. I want you to leave a different person than the one who walked in, on every level, not just your lipstick choice. These reflections, the expansion, the open-ness, the wonder and the wondering, they will carry over into every aspect of your life.
Begin with the colours, bringing them closer to your body as nail polish or a beach towel. To the viewer, they still look like part of your energy field. In time, less serviceable items may be easier to replace with brighter combinations or prints that feel too risky today.
Keep asking me questions. I need it to know where you could use some help. Helping you in real and tangible ways is what I am here to do.
And remember the whole point of your personal renovation (Chantal's excellent words):
Add Joy to the Journey, to every little glimmer, every success, every little deeper understanding.
—–
December 5, 2012 by Christine Scaman · 33 Comments
Jackie
Visible darkness, the eyes are near black, but how much darkness exactly? How near black?
Is that muted skin (Summer or Autumn) or sallow (a Winter)?
Is she sweet (Spring) or graceful (Summer)? She's both if you know her. Who expected her to pull off so much drama?
In Jackie, are we finding Summer's 'quiet-till-you-know-her' or Winter's contained?
If I am completely uncertain beforehand, she's usually a True Something or a Bright Spring. I've seen Jackie at her work many times.  She chooses a lot of cool, muted colours, like a Soft Summer or any young woman in today's retail offering. Sometimes she wears black, which clears, defines, and comes close to overpowering. No way she was warm enough for a Spring, even a Bright Spring. No doubt that the B&W of True Winter would be too sharp. I had never seen her wearing makeup.
In 12 Season (12 Tone) personal colour analysis, Bright Winter is the Neutral Season, or group of natural colouring, that takes most of its colour properties from Winter, with a small, but so important, contribution from Spring. When the two Tones of highest chroma come together in one person, our senses feel the hit of the purest pigments, offered in a most gentle presentation.
I didn't imagine she would balance Bright Winter. A colour analyst has the same comparison-based sense of vision as everyone else. We can guess but we know how much money you will part with based on our advice. We don't guess. We measure. She balanced it and then some. Her eyes were clean and crisp – what happens to part of the face happens to the whole face. It's just that some features are better markers for it. If your eyes are clear, so is your skin. If their edges are clean, so are the rest of your features'.
Beginning with how a person looks, dark, light, etc. is only a little more secure than naming Season based on character. Especially the True Seasons. It takes a certain amount of guts to pronounce True with drapes, let alone without. Especially the True Spring and True Winter. They never look like the averages. Those we think we know from media are usually very altered.
Was I looking at a curvy faced Summer with sleepy eyes and swoopy lines? Or a Theatrical Romantic (TR) (as per David Kibbe's fantastic 1987 book, Metamorphosis), with sharp curves in the face and the frame? All of Mr. Kibbe's 13 body types appear in all 12 groups of natural colouring, but when I see TR, I think of Brights. What they have in common is slenderness. When you really look at them, they're narrow from left to right, like the frames you imagine models must have to photograph so well, but much more feminine in the curves. Of the Brights I see, half or more are TR.
She couldn't be Soft Summer. The connection that the black in the eyes made with Winter drapes was one thing. Only brown eyes in one of the 5 Winter-influenced Seasons will do that. Plus, just moving ideas around before the analysis, her character wasn't right. The Softs are Brights are both gracious but contained. Soft Summer is steadier. She is thinking about keeping the ship on course, attending to the work of the day. She gave the analysis some thought and gathered a list of questions. She is going to get it right.
The Bright Seasons just show up for the experience. Winter thinks their way through it, Spring feels it. Brights are sparkly, not the first adjective you might think of for any Season on the Autumn side. Jackie is very sparkly once her right colours are near her, with the points of the sparkles in her nose, her chin. Anyone could have thought that was Summer's doll-like face, small chin, beautifully shaped nose…but nobody can link character or facial features to colouring until the drapes find the truth of the colours. After that, a lot more starts to make sense.
Colorants remain pure in apparel and cosmetics for Bright Seasons because the native colours are pure. Saturation in dyes can go, and will go, as high as chemistry can take it, higher than Munsell saw back in his day. I have never seen the colour that can overpower this skin in purity. Darkness, yes. Chroma, no. Maybe if you wrap them in a neon tube, but I bet Bright Winter would just look better. Part of what sets them apart is the potential for extravagance that takes everyone by surprise, them most of all. Placing this skin in soft colour, meaning muted, meaning blued or pinked greys, meaning pastels, you wouldn't do it if you'd watched what happens in real life with your own eyes. You're looking at a face in a dirty mirror.
Colour saturation is extremely high in the Bright Seasons. Too often, we darken when we saturate colour in our imagination. The 3 Colour Scales (hue, value, chroma) are independent, meaning that when a colour is altered, the other colour dimensions are necessarily affected, just not necessarily in the same way. Bright Winter has higher chroma (more saturation, pure pigments), higher value (lighter), and warmer hue than the other Winters. (One could argue that theoretically, the overall value is mid range and the range reaching fully to B&W, so the same as True Winter. It is hard to accurately judge value when colours have different saturations and/or hues. My eyes think they see Bright as lighter than True, just because the yellow in the Bright palette looks lighter.)
I look for colours with incredible pigment purity and yet, some transparency. Coloured crystals, coloured glass. Jackie was too comfortable with Clinique Kissyfit lipgloss, magnificent that it was. I want you a little uncomfortable, especially Winters who don't like to give up control. Many are pretty sure that they know their own best presentation better than anyone else (more Darks and Trues than Brights). They come in telling me they already have their best hair colour and they won't wear pink or orange. In truth, they see themselves accurately to the exact same degree as anyone else, which is to say, maybe 50-50. Jackie had the perfect mindset. She wouldn't put her foot on the brakes no matter what. She could see her appearance getting better and better and she just went with it. A little nervous? Maybe. Did it anyway.
I'll keep adding till we push open those doors. As you know if I've put makeup on you, I'm not stingy or careful with the amount. I want you to see right colour fuse with your face and to give you balance. Never get in the way of your own glamour. Of your own anything. We moved on to Tarte Nuria gloss. Jackie could see that it was a lot more than she's used to, but she couldn't look away or say that it didn't look superb. Each building block of makeup on a Winter looks like too much on its own. You need it all to balance. Eyes with this intensity need a mouth with something going on, or the face is off kilter.
We used a charcoal liner and lots of it and L'Oreal Blackened Smokes eyeshadows. Pulling the dark sparkly black shadow over the grey liner was magic. Black mascara. I'm coming to notice that Bright Winter often has ridiculously gorgeous eyelashes.
Lighting is variable in these photos and many are taken in a mirror. The colours may not be what you expect for Bright Winter. These photos have gone through four digital machines before you see them. Besides, they are surrounded by too many other colours and uncontrolled lighting to know what they really are. To know the truth of a colour, it must be surrounded by neutral gray. The walls of the room are painted neutral gray but they sure don't look it, do they? Correct colour analysis requires neutral surroundings. For me, that's the first non-negotiable standard.
I believe that the best beauty is the easiest for others to see. The minute something doesn't fit, we feel it in our gut. The person has altered themselves, as if they couldn't trust themselves the way they were. If they couldn't, should we? People are more relaxed and honest with us if our appearance speaks the truth of us.
The beautiful girl in these pictures is at ease with herself. Jackie is easy easy for us to look at. She's wearing lots of makeup but the colours feel like an effortless, natural part of her face. Most important, her expression shows us that Jackie feels happy and calm. We, in turn, feel happy and calm. Humans are highly empathic, women especially.
What I want to give you is what Jackie has in these photos, a feeling of being fully satisfied and grateful with what she was given, of knowing that her gifts are perfect, plenty, and enough for anything she chooses to do. I love to analyze young women so they can experience this no-turning back moment. May they carry it for a lifetime and never fill a makeup bag with colours made for anyone but their own true selves.
Annie
I am thrilled when I meet women who present themselves as they are. I have a lot of respect for the fact that when we meet, clients are without their makeup. I am given the enormous privilege of a blank slate and the permission to take it where I see the most genuine beauty. Some women don't wear makeup and never will, and that's fine as long as the decision is made from consciousness or hope, anything but fear (and if it's fear, I will help you).
What happens when a woman loves sweats and denim jackets, sees herself as a student, say, or scientist, not a bombshell, dresses in Summer's colours, and finds out in one short afternoon that she is a Bright Winter?
Annie is a stunning, and I mean stunning, Bright Winter with medium brown hair and aqua turquoise eyes. Â Big similarities to Sophie Ellis-Bextor, with a little lighter hair colour (see the hair colour photo in next section). Annie works and studies, loves her jeans, runners, and hoodie, and has all her gear in a backpack.
Like Jackie, she found it hard to look away from her face in lovely makeup and her own, perfect colours. Once she got back home, it came to her that she wasn't at all sure she wants to go around being stunning. Annie is discovering what many of us have, that being noticed for our great beauty surprises us by being awkward. We get over that. Then we have to put our clothes together.
She read all the adjectives about energized, dynamic, and sharp, thought about the Snow Princess analogies and heard this. It's too loud. Bright Winter is not brash. No Season is. Each one finds a balance. The darker, the quieter. The bolder, the more minimalist. The purer, the more crystalline. The brighter, the sweeter.
This is too hard. Close in many ways, beautiful and powerful face,
Both of those forgot two very important elements that have to show up together: delicate (missing above) and happy (missing below).
In the meantime, Annie just wants to be this. Also beautiful, but Annie looks like this about as much Sophie E-B. There are aspects that are right but it's probably not the best fit.
Some of these are personal adjustments, as Annie feels her way to being at home in brighter colours. I recall going in to work my first day after my 'adjustment' and thinking everyone would notice and comment. Nobody said a word. We move into our new direction too slowly for others to really pick up on it, but to us on the inside, those first few steps feel almost earth-shattering.
But also, Annie is right in that Bright Winter walks a fine line. To say Snow Princess and leave it at that emphasizes the cold, the regal, all true, may be easier if you have Nordic genes, but forgets Spring's melt. The Bright Seasons are a world coming alive, fresh and young, the activity of life great and small on the forest floor, in the trees, and in the fields. The lid is still on, this is still Winter, and now getting ready to fire on all cylinders. That building up is the stored energy of Bright Winter, the flash of a yellow silk tank or lining in a dark tuxedo.
The contradiction of Bright Winter is in how it will fire: as babies, with all their innocence disguising a powerful intention to live. When we choose clothes, we want that element of extreme youth, even before birth, earliest dawn. Baby colours on Winter's dark background. Sounds of bells when the sun comes up. A jeweled silver locket. Dangling crystal earrings. A thin, shiny, sugarplum belt. Yoga pants with a line of sequins down the leg. A pink scarf with  gold and silver metallic threads. Sun is still an afterthought in the early hours. Like a child's tiara, it doesn't have to be big and heavy. Accessories are a great way to bring your energy closer and keep the detachment you need to not feel threatened while you absorb it.
The  image below is closer to Bright Spring. They still have Winter's darker reserve but it sneaks away from them. Many more giggles. Fireworks are delicate and temporary, true of all Spring, but there's too much movement for Winter.
This is better. The feeling is not so much delicate as fragile. It is delicate as intricate. The colours are the same. The faces too.
Need not be complicated or expensive. Need not be a big area. We see small areas just as well. A bright pink tank top with a little pink sequin detail, an ice grey hoodie in an athletic knit instead of sweatpants fleece, dark jeans, runners with a turquoise swoosh, little diamond earrings for $7, and a backpack with a red zipper.
I can't think of a store that does inspired style with a big nod to adorable better than J. Crew. Search the Women's page. Icy boatneck tees, an awesome handknit mixed media sweater, bright cashmere…but these girls aren't done up and fancy. They're not Ice Anything. Somehow they still look a little special. They're uncommonly accessorized. Kate Spade has sweetness too, but usually too perky for a Winter. Is Crew too safe? Maybe so, but by the time these women reach their 40s, they'll be ready to pull out more stops.
What we do is just proof in the physical world of what we believe. We cannot change our beliefs instantly, regardless of how strong the argument and the evidence. We live through that shape shifting time when we saw one thing, we consciously know it's true, but everything else is catching up.
Give yourself the time. Invisibility was a kind of superpower in its own right, just maybe not the one you want for the rest of your life if you really think about it. Once you've seen yourself in your best colours, going back to invisibility feels like letting yourself down. You feel your way into your new colours over a few months. You have time to wonder, "This is just clothes. Why is this affecting me so much?" You're doing this for you, always the hardest person to convince. Once we believe in us, everyone says, "What took you so long?"
Tea and Coffee Hair
Bright Season hair is uncommon. It's glassy. It's lighter than True Winter in many cases. The mistake is made of assuming it's light to medium brown because what else are we going to call it? Â Wearing wrong colour, it can appear to have the dusty quality of Summer ash brown. Once the colours of clothing are adjusted, your hair looks as different, improved, and cleared, as your face.
Bright Season hair is never ash. If I were a hair colourist, I might know how to create it, or maybe it can't be done. I have never seen it improved by hair colour. The colour is always too dense and heavy. Maybe it's because the hair colour industry's way of making choices for women is broken, not the fault of the stylists who are the nicest people. Maybe because Brights should just leave their hair alone. Colour chemistry hasn't caught up with the specialness of it. I do wonder about Laminates though. They may have a place, as coloured cellophane, consistent with hair that is basically already that.
I've likened Bright Season hair colour to tea and Autumn-influenced hair to coffee. Bright Season hair is not only lighter in colour, the colour is lighter in density.
Annie's hair, Earl Grey Tea with lemon in it.
Jackie's hair:
Dont mess with this hair. This is not medium brown hair. It's magic.
Often, a Bright Season tip-off  is hair that is not as dark as eyes, when eyes go to black. Not always. Asian people often have hair and eyes of equal darkness. We have another Bright Winter article coming with hair that is as dark. We'll show you root beer and black tea.
What are your thoughts about Eva Green of James Bond's Casino Royale, here and here?
Here is one reality.
Many aspects of her face remind me of Jackie's. The shapes of the eyes and smile particularly.
Who knows what's real? Are the freckles? The hair colour? But what colouring.
—-
Use of Images
The images contained in this article are of private individuals, not celebrities. I consider the permission for me to use them as a privilege. It is my intention to protect these women's privacy and generosity. If you use any of the photos without permission, I will seek legal counsel. I do not want to have to reduce the beauty and detail of the photographs with watermarks.
This is a learning site. You are free to use any of my words so long as they are attributed back to the page you got them from (meaning entire URL, not just the site name), in every instance of their use. If you mix up my meaning and get the message wrong, feel free to omit any reference back to me.
—
November 7, 2012 by Christine Scaman · 33 Comments
Answer: No. Never. They can appear to conflict until your colours are correctly analyzed.
I get 3 or 4 emails each month about this. So let's talk about it, framed around pieces of conversations with real women. It's the practical application of my digression in the earlier post, How To Match Foundation.
Palette and swatch in this post always refer to colours found within your particular group of colours in the 12 Tone system of colour analysis developed by Kathryn Kalisz. Some of the Tones or Seasons may have similar or identical names with other companies but if their origin isn't Sci\ART, their colour collections are different. I don't know how other organizations developed their palettes, what their colours are, or what the desired outcome of their PCA process is. It's not my place to answer questions about them.
The eye photos in this post are just lovely pictures. They are not textbook examples of the words or the ideas.
If hair/eye colours are not in the palette
I am a Bright Spring with dark brown eyes, dark brown hair, and light skin.
Yes, Spring under Winter influence is often brown eyed, from a glowy topaz jewel yellow to black brown. Many persons of Asian and Celtic origin have this colouring of darkness in hair and eyes and lightness and brightness in skin.
Since this is predominantly Spring, not Winter, the person is sometimes not conspicuously contrasting, though they certainly can be. A brown eye with light skin or hair is fairly contrasting in itself. Sometimes, the Bright Spring eye is so light brown that it's yellow, like a wolf. It's quite a thing to see. Or to be, I would think.
It's this,
not this, but notice the coat colours and the eye-coat harmony, animals are just like us,
The color of my veins, lips, and cheeks are all in my color swatches and flatter me.  However, the brown in my eyes and my hair is not in my color swatches and does not flatter me when I wear clothes of that color.  How can I wear brown as an eye and hair color but not anywhere else without looking washed out?
You're wearing the colour you think you see, which is never what colour is. Here is one reason for why it's harder to figure for some Tones.
There is variation in hair and eye colour in most Seasons, but nowhere more than True Winter and the Brights. I'm not sure of the answer from a genetic perspective. I don't think anyone can answer the magic of how harmony happens in spite what our eyes think they see. Maybe the mysteries should remain mysteries.
The way I reason it is that we don't know the exact pigments that make up our hair and eyes. Â If I showed you 20 brown eyes, could you pick out your own? Would you pick the same brown as your friends would choose? Would you pick the same browns, yellows, oranges, and other colours, that the drapes (consistent with the Sci\ART colour calibrations) identify within your colouring? Probably not, on any count. We do not know which colours make up our final colours until one is draped. If you knew and wore the ingredients that go into your total hair and eye colours, you'd be utterly flattered.
Bright Spring has many yellows, beer and clear cider colours. When they have dark hair, it's usually root beer and black tea. It is never coffee, which only looks heavy and thick on a colouring that is as far from those as you can get. Lighter brown hair is herbal tea, not orangey-muted-gold, not velvety-dense-brown. It might look ash brown or medium brown but it isn't.  It is clear. While clear means high chroma, and transparency is not a quality by which we define colour (because colour can be bright or soft and still see-through), this hair is like coloured cellophane.
People with green, blue and grey eyes seem to always look great if they match their clothes to their irises.
I would not agree. Blue eyes will match blue drapes or blue clothes in any Season but the best match is only in one. It's not even a difficult decision. Some aspects of a correct analysis are challenging for a woman to perceive on herself. Achieving the ultimate eye colour is usually easy.
The colour a woman has matched to her eyes all her life is never the best or correct one in my experience. She needs her Colour Book to direct her to her turquoise and only then will her eyes become all they could be. I see women hope they're wearing their eye colour all the time and most cases, they're barely in the ballpark.
Blue eyes under Spring influence (one of the 5 possible Seasons) are seldom blue. They're turquoise, aqua, or cornflower (light blue with very little green, the cornflower being one of the few truly blue flowers, but to me, appears a little violet). It's a beautiful thing when you find it.
Not just me but a lot of brown-eyed people can't wear brown.
Quite right, many brown eyed people are Winters of some sort and have very little brown in their palette. And when they're draped, darned if much of the brown in the eyes suddenly turns black and then they're wearing their real eye colour at last.
Hair and eye colours as they appear are often not in the True Winter, Bright Winter, and Bright Spring palettes.  I think the way it works is that the contributing base pigments are there but the mix isn't.
You could say to me, "OK then, if I could take colours from my palette and mix them, are you saying that I could theoretically make my hair and eye colour from the swatches? "
I think so but the truth is that I don't know for sure if any and every mixture would still guarantee that the hue/value/chroma remain constant. If you mixed complements, you would mute the colour if either of the originals contained the complement of the other. You'd mute the resulting colour into a more muted Season.
To make clear green (say, Winter), you need a blue and a yellow without red, I would think. Could it be done? Winter colours contain red, but are there a blue and a yellow without red? I'm not enough of a colour mixer to know.
Thinking out loud now…To make clear orange (Spring), you'd need a red and a yellow that contain no blue. That seems possible, Spring colours are not blue-based, though some contain blue.
Clear violet – needs a blue that leans red and a red with some blue in it, neither of which contain the complement of violet, yellow. That could make a brilliantly clear violet, even a violent violet, if it's necessary – sure it is, for Winters. How is that done for Spring where yellow appears in every colour? Haven't figured that out yet.
Can I make amber or warm brown eyes with a True Winter palette? I think so. True Winter contains yellow, very saturated, a little blue without turning it green. It also contains the other primaries of red and blue. Three primaries make brown.
True Winter and the Bright Tones are intricate and unique types of colouring. Not inconsistent, just complex. Which is why I suggest they think twice before colouring their hair. I have never seen it be improved enough to balance the cost, time, and upkeep.
I can match clothes to the rim around my iris (which is sort of a dark periwinkle) and it is quite flattering but if I wear clothes that are the same brown as my irises I look washed out.
So it's not the right brown that you're wearing, it's just the one you think you see as the amalgamation of all the many colours in your iris. Good call to notice that the rim of the iris is different and if you can match it, a superlative colour on every person.
 How can brown-eyed people can be any Season, but only Autumns can look great wearing brown clothes and makeup? 
There are a million versions of brown eyes. Brown eyes can be in any Season, but they won't all be the same brown. Same with the 12 Tone palettes. Many Tones have brown choices but they're not the same brown.
Nine in ten women only find out their real eye colour when they are draped. Those brown-eyed people you refer to in your question and the browns that you refer to looking great on Autumns… very unlikely the same brown.
Are cool hair and warm skin possible?
I was snow white blonde as a child, but am now a dark, ashy blonde. It's a cool colour.
 Dark ash blonde could be found on a cool, neutral, or warm person. Apparent hair colour isn't tightly tied to the true heat level of your colouring, though your overall contributing colours and appearance are always 100% in harmony. Every person. The true heat level of your hair is perfectly consistent with the heat level of your skin and everything else.
We could take your dark, ash brown hair and place it next to five other dark, ashy heads. It would be interesting to see whose is cool, whose warm, and whose is neutral in between cool and warm. I would guess that your hair wouldn't be the coolest if we compared it on a scale. It might be cool-ish, but that's not Absolute Cool.
Because you know, Absolute Cool and Absolute Warm, they're rare in human colouring. Kind of extreme. I haven't seen a True Autumn or True Winter in ages. I see several Neutral Season versions of Autumn and Winter every month. The thing to wrap your head around is Neutral. What does it mean? What does it look like?
Just playing the odds, you are neither warm nor cool in skin and hair. If you're like eight or nine people in ten, why wouldn't you be, you're a Neutral Season that might lean towards cool.
Whatever you are, cool, warm, or somewhere in between, the setting is the same in all your features. One genetic code governs your paintbox.
 But I have medium light skin with golden undertones and no rosiness in the cheeks. All I see is yellow. Wouldn't that be warm?
Colour analysis, which guides every colour decision you will make, isn't about what you look like or appear to look like. Your natural colouring group, Tone, Season, is determined in the one way that can truthfully reveal it: how the colours in you react to other colours. Nobody can know their truthful colouring correctly without testing their own skin's reactions against an organized and measured set of colours in a colour-neutral environment. If your colours react the way you expect them to, you would be that one person in 50 who knew ahead of time what was going to happen. That's why it's so hard to do from books and photos and impossible from verbal descriptions.
Your skin probably is light-medium. What colour your undertone is, or even whether it's warm/cool/neutral, nobody knows till we test and measure it. Why am I so sure? Because nobody who comes to a colour analysis appointment is ever wearing their correct foundation – until we solve that question forever more and show you how to make the best choice.
If my hair is overly golden, my skin looks red. When it's natural dark ashy color, highlighted with platinum, it looks tanned and alive. Just natural it is bland. Dark red wasn't good. But when I went a more natural dark blonde with subtle red tones, I got many compliments. Dark golden blonde, more of a caramel, washes me out, as does all over light blonde with no contrasting darker pieces. Can someone have a seemingly warm complexion with cooler toned ash hair?
Actually it's really common. Usual, in fact. Though there's lots of good colour observation here, the description could occur in many of the 12 types of colouring. Sounds to me like you have cool-neutral skin with a little warmth, but placed next to wrong hair colour, it will look warmer than it really is.  You may have a false yellow overtone, like many cool Neutral Seasons, and be interpreting that as your golden undertones and yellow warmth from the previous question.
Too yellow hair does make faces red, especially True and Soft Summer, I find. But then, there's a disconnect in your comments. Dark ash with platinum sets up big distance between lightest and darkest, which I find looks right on nobody.
On Summer, their light/dark range isn't this wide, since it goes from pastel to mid-dark, not icy light to very dark (which is Winter). And so it follows that their best highlight is not that far from the base colour, or else they look striped and severe.
On Winter, they do have this big light/dark range but putting it in the hair is only disruptive, breaking up their force. The randomness looks messy when placed on a colour language that is very far from random. Of course, nothing applies to everybody and you can't generalize about hair colour across an entire Tone. Some Lights are not flattered by highlights either.
3/4 of women would say their natural hair colour is bland. Not remotely true but media has taught us that it is so they could sell us hair colour. The hair industry, ay? Their biggest problem is that they think they're fine. Many women would not attest to that – the same ones who bought $40 a bottle of wrong foundation colour. Women love their colourist most of the time. We feel real friendship and loyalty. But regarding our faith that we really are wearing our very best hair colour? Not so sure. Hair is a trend-driven industry – highlights, lowlights, we've never tried copper, let's go lighter. We only have one skin colour. It is illogical that we could be flattered by five hair colours. Become the expert of your own appearance.
Until you are wearing your best clothes and makeup, your natural hair colour will not appear as beautiful and perfect as it is – so I advise women after a PCA to make one trip to the salon to get the heat level set right and come closer to their natural colour. Then leave the hair for a few weeks and work on the clothes and makeup. Your eyes need time to readjust to the real original you and to absorb how your better colours affect your apparent hair colour by making it look perfect and ideal. Then you can really see your hair colour and you can go back to the salon, hopefully only one more time, and finish the fine tuning.
Also, once a woman has had many hair colours, she and those who have seen all those colours can't make a solid judgment any longer. There's just too much history swirling around. Someone outside your box needs to touch the reset button. I nominate your friendly neighbourhood colour analyst.
I am at a loss as to what color to dye my hair.
I'm at a loss too till your colours are accurately analyzed. You are like 98% of the real people in the real world who seem conflicting. You're not. Nobody is. Everyone's colours make complete sense.
Once we have your Tone understood, every single aspect of your colouring and the colour decisions to follow are consistent and coherent. It's not even hard. Once we know the truth, each one of us is very logical and connected in our colouring.
But. Even knowing your Tone, I still couldn't give blanket hair colour advice that would cover every woman equally well. Everyone makes her own darkness adjustment within a Tone. Not everyone is necessarily improved by departure from her natural hair as it grows out of her head. And for nobody is this more true than the Bright Seasons.
Art and Science
Not being able to explain a thing doesn't make it not true.
C. said it so beautifully here,
…the science of light, the discovery that it is both particle and wave and how it behaves erratically when observed. So nature is evasive and we can not reduce everything in the world around us to neat mathematical equations

….artists working in isolation through history have been representing through symbol what scientists have been discovering in the lab at the same(ish) time and not even known it. Think of the cubists and surrealists relating back to Einstein's new world of curved space and the theory of relativity, or the complex inherent patterns in Jackson Pollocks' work reflecting a new understanding of the complex, previously overlooked patterns in nature.

It seems artists, at least revolutionary ones, had/have a deep unconscious understanding of the stuff of the universe and represent it through symbol before we have the words or the science to explain.

All of these threads…point in the same direction. Colour theory, it seems, is not about finding the best lipstick. It is recognizing we are made of the stuff of the stars and finding our place in the universe.
—–
October 26, 2012 by Christine Scaman · 14 Comments
Part 1
The video above is here at YouTube.
I need to refine something I said in Part 1. I'm grateful to anyone who steps forward and challenges me. Don't worry about hurting my feelings, it's next to impossible to do. I know you're questioning my ideas, not me personally, so please do as Rachel did and respond honestly. We all learn something.
Rachel heard,
that  A) all colors in the palette should work equally well for anyone in any combination. This, in and of itself was easy to understand, but when combined with concept  B) if you don't use the proper amount of contrast for your type (i.e. true winter is a high contrast type, so it needs high contrast combinations) you will be expressing less than your potential.
She responded, "Now, each one of these ideas works fine on its own, but when you put them together, I believe there is a contradiction going on."
Good points, Rachel. I wasn't clear in my thinking. How about this:
Part 2
Here at YouTube.
Rachel thought about it and asked,
Maybe what you meant was: stick with your type's contrast level. If you are a season influenced by winter, that will be high. If you are a season influenced by summer, that will be low. Other seasons: medium. It works regardless of whether you are an exception to the seasonal stereotype. Have I got it now?
Me:
Yes, that's what I meant – and that nobody needs to even think much about it except Winters.
I can't think of any Season that couldn't go to the highest extreme in their palette. Is it necessary to refine them? Only for the three Winters, not Bright Spring or Dark Autumn who also have some of Winter's colour properties in them.
Also an important point: the size of the lightest and darkest doesn't matter to establish the value contrast range. A band on a collar, a very shiny piece of platinum, a row of black navy buttons, white stitching…as long as the two extremes are present, the viewer will register them, the range is set, and the point is made. Adjust the size of the lightest and darkest blocks to the overall darkness level you want to achieve.
Would you sometimes need to heighten the contrast level offered by your Tone's palette? I don't think so. I don't know of anyone within a Season who needs more contrast than their colours provide, regardless of the distance between hair and skin's apparent darkness level. To do this, you have to lighten your lights, darken your darks, or both. We know that the 3 Colour Scales go up and down independent of each other (meaning you can have saturated colour that's light or dark, warm or cool) but also that when you change one parameter, you influence the other two. To lighten your lights and/or darken your darks, what did you have to do? Add white? Yellow? Blue? In most cases, you'll alter the colour right into one of the other 11 Tones and out of harmony with your natural colours.
Part 3
A few more questions from readers about True Winter.
Here at YouTube.
Who would wear very high value contrast (light to dark) and very high colour contrast (complementary colours, like the skirt and scarf mentioned earlier or similar shapes of nearly equal size)? A Bright Winter.
Like Dark Winter, she has a better white than True Winter's so-white-it's-blue. Retail reality probably means that she'll just buy the TW white. She is the lightest of the 3 Winters and I find she is better in coal than the dark, dense pitch black of True and Dark Winter. The 3 Winters do go all the way to B&W but I see their pure unadulterated form best on True. Dark and Bright need to adulterate.
Important for me to be reminded that nothing applies to everybody. In our group on facebook, we talk about colour as it applies to different body types, even within the same Season. No two women will apply the same palette in the same way. Partly, that's just taste. As the ladies pointed out, tapped in as they are to elegance and balance in body line as much as colour, (applying David Kibbe's 13 Image Identities from his 1987 book, Metamorphosis), women of the same Season but different body line will combine from their palettes differently. As a Dramatic Classic Dark Winter, my colour contrasts are higher, with heavy use of neutral colours. A Theatrical Romantic Dark Winter might find that too stark and minimal. She would wear more colours together at once, using more of the mid-range colours together. She looks and moves in a more delicate and animated way than I do, and she looks right when  she repeats that energy in how she dresses, applies makeup, and chooses hairstyles.
Everybody adjusts everything in the way that's right for them. It's easy once you know how. One afternoon, you and I together. You will be amazed at the new tools in your toolbox.
—–
September 30, 2012 by Christine Scaman · 31 Comments
Autumn light is long, low, and less. Like in the late afternoon. Like the difference between indirect lighting and a 100W bulb in the ceiling. The effect is to emphasize shape and depth, which looks rich and warm. Â The feeling is safe, cozy, secure, all the reasons why we don't put fluorescent overhead lights in our homes.
On a face, shape and depth take on a pronounced three-dimensionality – hills and valleys. Up close, it looks an uneven surface, a grainy quality – lines, freckles, fullness in hair, thicker looking skin, a feeling of plush and pile. From  a distance, this varied natural landscape depicted in such rich, low intensity tones has great resonance.
We're going to use the quality of light and shiny colour to advance and matte and darker colour to recede. This will generate movement backwards and forwards to feel like depth and texture. We don't want the face to look grainy, we'll leave that to fabric, but we do want the appearance of profound strength. Â It looks deep, synonymous with complex, wise, and penetrating. I think our brains are much more plastic with synonyms than we know and worth unleashing. It's amazing what flutters up and out of the soup.
Remember the What and Where subdivisions of our visual system? We talked about them in the Soft Dramatic Soft Summer, a few articles back. The Where system, although not colour perceptive, is extremely sensitive to value contrast changes. It decides depth. We might only be able to recall about 7 or 8 grayscale levels but by putting them side by side, our Where system can discern a multitude of levels. On an Autumn face, we'll put darker  colour on the skin to make the lighter areas seem lighter. As with shading in drawing, or chiaroscuro, this models the illusion of depth and volume.
We know that wearing many layers, along with looking warm and creative on Autumn, looks 3D. Here's another way for attire: wear repeating patterns. Can be geometric (plaid), natural (leaves, paisley), or brushstrokes (Impressionist painting style). With two incoming images, one for each eye, the brain has to decided which goes with L and R. When the images are multiple and repeating, some get switched. Makes us think we see depth.
At one far end of Autumn's influence on natural colouring, the Season we call Soft Summer in 12 Season Personal Colour Analysis is mostly coloured with the Summer paintbrush, resulting in a moody blues feeling. Autumn's gold effects are beginning to co-exist, like the hologram of the previous articles on the Soft Dramatic Soft Summer Part 1 and Part 2.
At the other end, where Autumn also plays a smaller part, Dark Winter is a cool-based (Winter-based) group, like Soft Summer. Here though, the advance/recede is superseded by Winter's high contrast, making depth and texture of lesser prominence.
What about the 3 Autumns?
Soft,
True,
and Dark, interesting how much temperature changes with light, darks are darker below and you're looking for a sweater.
how does these types of natural colours amplify the many gifts they were given?
Autumn is seldom smooth to look at. This is not a My Little Pony world. Spring's wide-eyed-wonder is not the rhythm of this drum. Autumn is rope, not ribbon.  Autumn is not dewy or creamy or anything that reminds us of smooth. Dewy spices, dewy chocolate, dewy rust, they don't make sense. Expressed in Autumn's colours, dewy somehow feels slimy. Dewy curry. I mean, I ask you.
Autumn is hot, dry, velvety thick, and metallic. You could say a rose petal is velvety, yes, but it's not dry. Worth taking a minute to think about the difference between shine, frost, and metallic.  To me, shine is smooth and wet and belongs on Spring. The difference between frost and metallic may be semantic or may be about the colour they're rendered in, where frost is cold and icy colour, so Winter, and metallic is hotter and medium to dark, as copper, gold, bronze, and their variations. So what's shimmer? Good Q. Is it very  finely ground frost or metallic?
So wear bronzer! Like with Spring, I use the same product on the 3 Autumns, mostly because I travel and want to minimize. Spring's was a beige based peach-gold. Autumn's is baked earth, dark tan, a more orange-brown type of gold and a darker colour. I like Rimmel SunBronze 02 as a good colour that's not very shimmery.
On Soft Autumn, I apply it much the same way, in a 3 shape from temple>just below cheek and side of face>under jaw, but using less than on True Autumn. On True, Â I use more and let it be both heat and contour. Dark Autumn's makeup colours are quite saturated and strong and with her Winter input, she is more contrasting than the other two groups. If her hair is warm, I often skip the bronzer and let her makeup stand alone and allow a warmer hair-cooler skin event, always visually intriguing on Neutral Seasons. If her hair is cooler, I might apply the bronzer. You need to know that eleablake did an outstanding job of creating cosmetics for the 12 Sci\ART palettes and their bronzers (12 different skin-accurate shades!) are IMO the best around.
The sentence we began with said it. Autumn is about low lighting. On a face, that means contour! It's huge here. Take the 3D in you and make it more. Shadows go dark in Autumn fabrics, so should they on the faces. Where Spring uplighted, Autumn shades and contours the valleys. Would I do both? No. It would start looking bizarre.
You can use bronzer or a slightly darker powder than your perfect match. It's interesting that you can go quite a bit darker than you think and create bold shadow emphasis and once blended, it still looks normal. Apply it at the temples, sides of nose, hollow of cheeks, under chin. There's a good image here from the excellent book, Looking Younger by Robt. Jones, and below the contour image halfway down is a link to another article in the same blog that shows you Aucoin's version. Create  the near and far that is so much part of Autumn scenes.
Oh, so good. Rich colour, warm colour, strong accessories, gorgeous lips, sensual features, fantastic bones, amazing hair.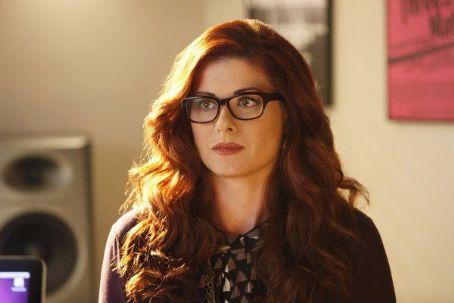 Debra Messing Pictures
But when Autumn makes up like a Spring and adds Winter apparel,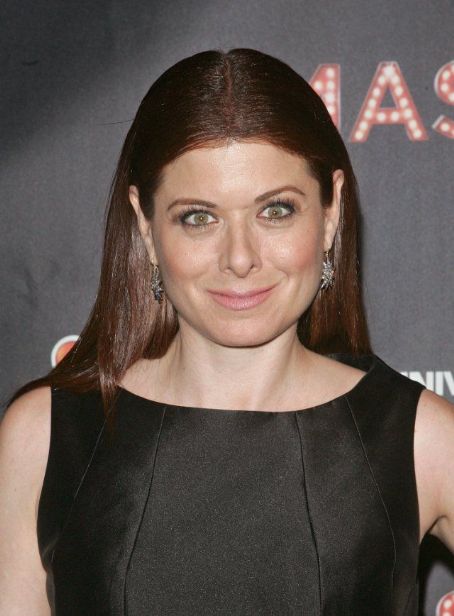 Debra Messing Pictures
Coating the entire surface of a brick wall in shine doesn't help define its surface. If anything, it neutralizes or trivializes it. Besides, the surface isn't by Nature very reflective of light or full of highlights, so coating the surface with it is just strange, like a trick that you don't quite get how it works or what you were supposed to see or understand.
However, a dot of shine here and there over velvet matte layers using deep, rich colours brings more dimensionality. Keep the face suede, which makes sense. Add deliberate shine over the iris. Dimension is created better by deliberate placement of metallic over matte products. It is not present at all in entire shiny eyelids, cheeks, or lips.
Best JLO pic I know – feline, exotic. This photo makes me choke up. My jaw drops. Does straight white girl hair and powdery puff makeup look better? No. Does soap opera hair and safe peachy makeup look better? No.
Anyone's browser having issues opening the JLo photo? Try copying and pasting this link into the address bar:
http://famous-wallpapers.com/wp-content/uploads/2010/11/Jennifer-Lopez14.jpg
Let's take that makeup to the next level and compare them.
What's the same
- eyebrows definition without darkness or high contrast
- a dark powder from the inner corner of the brow down the sides of the nose just on the edges of the midline
- eyeliner around the entire eyes, angled down with the eye at the inner corner and up with the eye at the outer corner
- flesh tones – although when we're in our correct makeup, we're all wearing flesh tones, but here the traditional flesh colours (beige, brown, orange, Â camel, gold) are superlative
-squint and look at Jennifer; the bronzer does around the face on the outside in the same way as on many of the cats
- the mouth has a dark liner, medium colour, light center gloss, using layering to create a 3D effect just like Autumn does with clothing colours
- everything about the hair is rave-worthy; Autumn is not particularly light though they're often dyed that way; the highlight is minimal, just enough red to give us the idea without an entire redhead that can take over our awareness so we miss out on the amazement of the total image; this hair is very much about lowlights just like the rest of the Autumn ambience; I see few natural redheads among Autumns and though they wear it well, I find this looks more dimensional, interesting, and authentic
- her entire face is velvet, not sparkle
- coppered, tawny, metallic hints, hot hot
Never underestimate the power of jewelry near the face to do what makeup can't reasonably do. Wear it near your face. Make it textured as in bumpy, irregular. Use clothing the same way, with all over shine that doesn't work on a face or just metallic threads, keeping it layered and uneven, as raw linen.
Use matte eye shadow to look like velvet. The feeling should be like pouring thick cocoa. Remember the movie Chocolat (Juliette Binoche, Johnny Depp, rent it, it's beyond great), that hot, dark liquid that was going to heat you up in every sense of the word? Go for that eye shadow look.
And you knew there were flecks of hot chili in that elixir? Wear a dot of shiny antique gold above the iris, not all over the lid which is less dimensional – like if you put concealer on the light skin and on the shadows, you'd  cancel the effect of the product to even out the shadows.
Do not cover up freckles ever. They're splendid at every age. Believable beauty is always better. They look textured and young.
Smoky eyes are good. Â Run your darker eye shadow over the eyeliner to fill in the holes, make it look less linear, and smoke it up.
The Skin Textures
We did Springs previously. That went as:
Bright   Spring = glass
True Spring = persimmon
Light Spring = petal
So the Autumns could be:
Soft Autumn = suede
True Autumn = velvet
Dark Autumn = leather
3 Autumn Seasons 
True Autumn:
Add heat all over the face, you might as well, the skin is that way already. The True Warms look great with bronzer applied as we have heard, 'where the sun lights the face'. On the Autumn Warm Neutrals (Soft and Dark Autumn), a little restraint may be better. On the Autumn-influenced Cool Neutrals (Soft Summer and Dark Winter), bronzer looks better to me when confined to contour.
Revlon Abstract Orange lipstick is interesting. It's red and brown and orange, layered and very dimensional. Super good with Arbonne Sunset blush. Made to be together.
Metallic eye liner could be great here in a colour that's not too dark, just like real gold. Autumn looks best when it's real, not plastic, synthetic, or artificial. Glinting added to very dark colour sets up too much contrast and goes with Winter.
Soft Autumn:
We've shifted from the more delicate muted Summers to Autumn's stronger muted colours and texture, to skin like suede. Colour is rich, earthy, but retains some Summer grace. Look at Arbonne blush in Dusty Rose and compare it to their Blossom, a real beauty for Light Spring. Arbonne eyeshadow in Smoke and Sand are great Soft Autumn colours as well.
Eyeliners that you thought would be good often go on looking too dark and/or too hot (orange or red). This is my most challenging colouring by far for finding eyeliner I like. At Shoppers in Canada, Essence liner in Teddy costs a dollar. It will be great on many Softs and some Trues. Using eyeshadow as liner is wonderful on the Soft Seasons to avoid harsh lines, enhance the low contrast effect further, give you so much more choice of colours, and let you enjoy some of your darker tones in cosmetics.
Take care with metallic eye liners that they're not the only thing people see, especially if eye colour is light. Imagine them in the Harvest Field photo above, they'd feel very hard. With the essential muting of the Soft Seasons, iridescence and luster are beautiful, real, and enough. If you're doing metallics, don't go dark.
Dark Autumn:
Nobody looks as right in leather, like those bomber style jackets, shearling lined, metallic effects in snaps and zippers. If Soft Autumn is Indiana Jones, then this is the Marlboro Guy. It's a stronger, heavier, thicker look. Stronger and more defined eye liner works, though still can be very smoked. True Autumn is not high contrast, so lips and brows are more part of the face. On Messing above, the makeup is great, the glasses are getting dark for a True (no idea what Season she is) but they don't really compete with her face. They're interesting, smart, explore the edge with confidence, and say "I know what looks good on me.", which is a fairly unique thing to be able to say.
Use more drama in contrast (Winter coming in) with eye shadow as a darker outer corner, defined brows, and a mouth that stands out from the face. Lips can still be flesh tones, which looks too erased/flat/tired/dead/old/pick your word on Winter, but these are deeper than the True or Soft Autumn flesh tones. They are darker, redder, maybe a little burnt looking by comparison. (I appreciate that in our ideal makeup colours, we're all wearing flesh tones but I mean it here as the browned colours.) Givenchy gloss in Delectable Brown could be great on Soft Autumn, while the Darks might look at Sensual Chocolate, here at Sephora.
Ideal hair colour for the 3 Autumns is the eye colour or somewhere among the eye colours, an effect very few other Seasons accomplish so interestingly. Gingerbread brown eyes are truly visually compelling. These are the warm dark browns from chestnut to coffee bean. Red works because Autumn's quite controlled red is increasing towards unleashed when Winter appears full on.
No question, to balance higher saturation, more red in the colouring, and darkness, you need more cheek colour to look vibrant, healthy, and fantastic. Look at Arbonne blush in Merlot.
And of course, lips need presence, especially once these faces reach full power in their 40s and onward. Both Dark Seasons can struggle with all the too-dark-for-daytime choices. As a Neutral Season, Dark Autumn has a warmer and cooler version of all its colours, including red. Oh, to find that saturated-but-not-too-much, red-that-isn't-rust, warmer-than-cool, doesn't-look-black-at-night, I-could-go-on…Could it be Arbonne Jam? Try it and tell us.
(For those who live in North America, you may have an Arbonne rep you can Google. My newest great friend, Ramona Robinson, is based in London, Ontario. She can sample and send product anywhere on the continent. There's no hard sell here. Ramona is a woman who sincerely wants to empower women with better information, health, and awareness in all aspects of their lives. Contact at rjrobinson@rogers.com. Tell her I said Hi.)
Recap: The skin is contoured, setting up lowlights. The features are defined from the skin by colours that are warm and velvety and the judicious use of metallic glints.
This was Spring: The skin is dewy, setting up highlights. The features are fresh, lively, distinguished from the skin by being very colourful, moist, and vibrant.
———
September 25, 2012 by Christine Scaman · 16 Comments
Still lunar and fluid like all Summer, still vaporous, but with a dimensional quality, like a silvery apparition, the hologram we discussed in Part 1. Soft Summer does not have a feeling of steps. What these fairly-light and fairly-dark colours do is flow smoothly.
Paisley asked
"Can the Soft Summer archetype as you model it have a warmer embodiment?…mostly we're compared to water spirits (which imagery I do love). I wonder if we could have a warmer side that's maybe more of a mountain spirit? I do have warm-leaning eyes and some warmth in my hair, but yes, the SA drapes turn me yellow. Even so, gold, brass, copper, and rose gold are better on me than silver or pewter, which tend to just sit there on me."
She makes an important point that applies to many Soft Summer. That warmer incarnation is certainly in my head, but maybe not always in my words and images. Something that comes up often for me is that I see many who are very borderline Soft Summer/Soft Autumn. They're like the neutralest of the Neutrals, positioned almost even between those two Neutral Seasons. To see the eyes alone, you'll pick the warmer Season for sure, except that the skin yellows with drapes. On these women, silver (not overly cold and shiny) and gold (not overly yellow and shiny) are about equal.
Soft Summer warms and solidifies significantly relative to True Summer imagery. In my book (over in the right column), we went from a lake to a forest. Hopefully, the Polyvores below portray that.
About shimmer, Paisley said,
As long as the iridescence doesn't take the color too high, I think iridescent makeup is gorgeous on us. Also your makeup style depends on your Kibbe. Having been identified as a Romantic, I was relieved to read Kibbe's recommendation that even daytime makeup should have some sparkle. I think very softly glowing making adds to the misty factor, as do finishing powders that are pearlescent. The point being to keep it soft-focus — it's can't go toward metallic in any way. But glowing and pearlescent is gorgeous on us, IMO.
And IMO, you're exactly right, Paisley. I can not say it as well as a woman who lives it.
Seems to me that part of the shimmer, maybe all of it, is explained by the equiluminant property of this palette. Rendered in B&W, it would appear to be just a few shades of grey and much of the detail would disappear. Bring in colour and the combinations are pure melody. Everyone of the 12 Seasons soars depending on what you can do with it. For Soft Summer, it's in the allure that happens when these colours are worn together on this type of colouring.
Why? Because vision in our brain operates on two parallel tracks. The colour system recognizes faces, objects, and details. The B&W system sees movement, depth, and position. Â In equiluminant compositions or outfits, the colorblind B&W track won't quite be able to tell the location of the elements. But the colour track will see the elements well. This disconnect gives these compositions an unstable, shimmery, unearthly feeling. We talked about it in Part 1. Sorry for repeating, it is so amazing to me.
The SD body has presence. The horizontal shoulder line is substantial and the vertical line equally so. I am not a Kibbexpert, but narrow, petite, or slender wouldn't be words I'd associate with Soft Dramatic. If someone picked those words for you over Amazonian, I'd have to wonder about another Image Identity. If you look at Images for Raquel Welch, she is luscious-yes, dumpling-no. Compared to other body types, these are a little burly. A lot of size, strength, and length in the upper and lower body.
Kibbe Soft Dramatic (SD)
broad shoulders, a strong horizontal line
a long bold sweeping vertical line
drape, flow, light fabric ; soft plush – so far, great on Soft Summmer
shiny fabric – for Soft Summer, this looks like the lustre of pearl and abalone shell ; go past it and your colouring will make the fabric shinier than it is and the fabric will make your face more muted
Many Summers ask if they look good in pearls. They absolutely do, taking into account your body's geometry. Classics wear the classic strand(s) better than one big-huge piece. Dramatic bodies need big and geometric shapes to include the necessary angularity that balances who they already are.
We've talked about what looks like black and white on you in Black and White for 12 Seasons. Once you learn to manipulate what you wear to look like B&W or black&red or whatever on you without actually wearing those colours, you have cracked the code. You can achieve any look without ever venturing into unflattering colour by knowing how your own colouring exerts influence over what you wear. How do you do this? Wear your 12 Season Sci\ART palette. Job done.
Mr. K talks about bold and dramatic colour combinations. Great. Use your palette and go wild. Don't compare your bold and dramatic to how Mr. Spock would get there.
Contrast levels are high here. First, it increases the drama and boldness. Second, I've rethought this whole contrast thing – 3! videos coming up about that in another post.
Head to Toe.
T with rounded edges, always the vertical and horizontal lines.
Luxe and glamour.
Colour repetition works well to give flow and continue a vertical line.
Not stiff, tight, shapeless, sharp of drape.
Lots of length. Strong geometrics with soft edges.
If you don't like the muted purples, don't wear them as clothes. But they make darn good eyeshadow.
Wear your hair colour on your feet.
Enlarged the jewelry to be big. With her size and the very generous amount of Yang, jewelry needs to be scaled way up or she'll dial it down into a dime store trinket.
For the day of the week you go to the office, not the opera, there are shoes here that won't punish your back and feet. The guys wouldn't put up with that. Why should we?
Soft Summer Hair Colour
This came up on facebook but this is a good place to insert it. Whatever your Kibbe or Season,
When do highlights in the hair look right? When the distance between the lightest and darkest approximates that in the rest of the colouring (except if you're a Winter (where contrast rules are unique and addressed in those 3! videos)). That's how the hair can be a realistic extension of the head.
Summer's light colours are pastels, more 'colourful' than Winter's icy colours. Also, their darks don't get extremely dark. So there is not a big distance between the lightest and darkest colours. Soft Summer begins from a darker base colour position than the other Summers. Applying the pastel concept, their highlight will be darker than the other Summers too. Message for colourist: don't overbleach or add back toners that are too light.
Use a taupe highlight, like medium mushroon, for a tone on tone look. The colour is in your swatches. It is cooler than it is warm. But be careful. Someone sees warmth in the eye and the very neutrality of the skin and overestimates the warmth. Soft Summer is often getting coloured way too light and yellow so the face goes oily and yellow. This is not a butterscotch light, it's taupe.
Also be careful again. That dusty quality in the hair is essential to bring the roses out of the skin. I mean, essential. Don't stare at your hair colour and not see the whole like we do. Don't compare your hair to anyone except other perfect Soft Summer hair, like Princess Kate. Would she look better with saturated hair? No way. Highlights? Absolutely not to me.
Start with a colour a couple of shades lighter than the base, usually a medium ash brown And be careful once again. Chemical colour is often very saturated and looks darker than expected, like saturated cosmetics do. So you might even go a few shades lighter than the base to compensate.
If you can keep 80% of the hair as totally unprocessed, much better to give the skin harmony and perfecting potential that chemistry so skillfully removes with chemical pigments. Make highlights filaments, not chunks.
How about this? Â Look at the before. Cooler than warm but not pure ash cool silvery brown. The highlights on the right side of your screen (not the model) are pretty good in the lower half of the hair. On the other side, the eye can get caught up on the too-light strands. Soft Summer's total expression is Summer colours in shade. Still, those too light strands are at least cool beige, not platinum, not yellow or orange. The base is pretty darn good for a Soft Summer. I like it. (IDK if this model is a Soft Summer, it's just about the hair).
—–