January 2, 2013 by Christine Scaman · 14 Comments
In any change you want to effect, three questions matter:
1. What do I want?
2. Where am I now?
3. What am I willing to do to get what I want?
What Do I Want
Very hard question. Most of us are schooled in what we don't want. You might want to develop the full edge and potential of your appearance. If your idea of great makeup is to take what's already there and make more of it, as mine is, Winter's best makeup might have your redefining your position. The colours in the face are a lot and now we're going to add a lot more. Adding just a little more doesn't move Winter very far from the start point, or nowhere close to the max point, but maybe you just want to know a nice eyeliner and gloss and that's all. There is no right or wrong answer.
There is nothing wrong with being a Winter without makeup. The important thing is to channel what you do towards the outcome that you want. Too often, we've never identified either what we want or what we do to help or hinder that. If you're a Winter, the time has come. No face is more altered with makeup. As in life, the good and bad are equal. As in all things Winter, they are also simultaneously at both outer limits. Other types of colouring tend to look more similar with and without makeup, which is a definite good thing. But it's the Winters who can go miles from where they started, and that's good too.
I like a lot of colour on Winter, a lot of makeup, a lot of drama. The face is that way already. I want every woman to be all they could be. Would our 80-year-old selves excuse us for having been less than that? Would our reasons have been good enough? Hint: no excuse or decision based on fear or negativity is ever good enough.
This is good.
I know it's hard. This is the group whose language is power, a currency that women have been un-trained to deal in by every force in their lives. Power is not second nature to us.
Where Am I Now
Even harder question. Unpacking our own luggage and seeing what's really in there can be scary, especially if the zipper has been jammed for awhile. Lots of people can't admit their height and weight and those are facts. As the oft-heard quote states, "Reality is an acquired taste." And slowly acquired at that.
All those Winters from the 80s, which seem to have been in the majority, are very seldom Winters, which is fine because they're usually wearing Summer colours. The real Winters are buried among every other type of colouring. Their road back is a longer one for the Tone you might think would be the easiest to analyze and dress. They don't see it coming unless they are very dark of hair and eye to begin with.
Once, I'd love the Winter to walk in who is overdone in her Winterness. The young ones are, even without makeup. They're bringing it. More eyeliner (that we remove), thigh high boots (brown, but they're trying to be bigger and it's good), cape flying, doing something luscious with the hair, more ME-ME-ME. In our fifties, we women have toned ourselves so far down that we can lose our discernment of what is just normal and right.
Especially in our later years, when our faces finally carry all the power that took 50 years to build, isn't it time to stop being so careful? I get that not everyone wants to present a heavily made up, dramatic face, but it's not even about drama in makeup. There is so much caution to shake off. Drama and glamour haven't been added for a long time and yet, this is where they are most at home, most normal.
Personal Colour Analysis is a gateway to Here's Who You Are.
What's In A Winter Face: both extremes at the same time.
To be more specific:
1.  Contrast. You saw this coming. It means that there is a lot of distance between everything and everything else, such as:
Features from skin. Â The skin is very even, smooth, and quiet. Insert into that landscape a mouth, cheeks, eyes, and eyebrows whose colours create a big and sudden jump from the background. That Shiseido banner up above.
Light – dark levels of contiguous colours. Eyeliner is dark (it contains more black than any other group). The eyeshadow next to it, the lid colour, is a fair bit lighter (lid colour is medium on the other groups). The next band, the eyeshadow contour, is quite dark by comparison (more about that later). The eyeshadow highlight is icy light, nearly white (not the case for pastel on Summers and creamy on Warms).  The brow is quite dark (but not darkened more than Nature designed on anyone), very sharply defined, and dramatized extra (crisp, arched, lengthened, whatever works on that face, which is simply to see what's there and make more of it).  For sure, any particular face might need these adjusted a little, but this is the generic look.
Textures, ultra matte to ultra shine. Quiet skin. No special effects. Snow White's face isn't contoured (which sets up lowlights for Autumn), dewy (sets up highlights, best on Spring), or cottony (sets up fluffy, just right on a dreamy Summer). On a Winter face or a winter landscape, those look muddy, busy, and trivial, a million miles from Winter. You want foundation whose coverage is opaque enough to make a very even blanket. Powder the whole face evenly.  Add lots of eyes, lots of mouth, more blush or less (both can be good). Done.
The Best Skin Finish on Winter Colouring is: Even.
2. Drama. It's like a deficiency when drama is left out of a Winter eye design. Not wrong. There is no wrong, no answer that works across the board, even within a Season. Winters I've seen, they not only balance drama, they are enhanced further with it. It doesn't look even dramatic, exciting, stimulating, theatrical, or otherwise extraordinary. It looks normal.
Would the image above make sense with a soft and gentle eye colour or shape (expression)? Winter's is not a gradual, blended, or soft face.
When Summers buy cosmetics, look for products that have a gentle application. Remember when we applied your makeup and we divided the foundation with moisturizer, as I do on every Summer and Spring, because heavy and matte products look like a mask on your delicate skin texture and softened colouring? The same principle applies to all your cosmetics. Having said that, we also showed you that when a colour is correct, you can apply almost any amount of it and it just blends believably into the skin. That's true, but these are two different ideas. Summer begins with a product that swatches like a watercolour. Winter is looking for oil paint.
3. Keep the number of cosmetic colours low. 1 is good. Colour is subtracted from winter landscapes. Many steely dark grays, many icy grays or icy colours (means nearly white). Very little colour activity. And suddenly, a deeply flushed cheek. A red or purple mouth. The colours in the face are shocking enough on a still and quiet energy.
Remember how on Lights, dark colour takes over? On Winters, it's colour itself that becomes too much too quickly.
Would this be more effective if we added a buttercup, a bluejay, and a lilac? No, the red would lose its voltage. There are thousands of these photos out there because they make sense to humans by reinforcing something we already know and recognize.
4. Intensity. Don't leave any features behind. Enhance each one to the same degree. Thou Shalt Not Be Wimpy. Apply a lot of colour to each feature and don't blot any off till the whole face is done. Each part looks like too much on its own but it all works together when all the pieces are in place. Blend nothing till every part is done or you'll overblend that feature back into cautious and unbalance the face.
Thou Shalt Not Be Wimpy applies equally to concealer as lipstick. The blues and purples in the skin are so saturated that a sheer concealer won't hide them nearly as well as a product with good opacity. My favorite is Arbonne for that reason, plus it stays where it's applied, it lasts amazingly well all day, and it dries fast so I can apply foundation over it immediately without overly diluting it or smearing it everywhere. I am very fussy about where concealer goes but I use a lot of it. For reference, I wear Arbonne Medium.
What Are You Willing To Do
Look very different to yourself? Exchanging a plaid duffel coat for a black and white herringbone is a step. Wearing bigger jewelry than all your friends? Be the only one of the girls to wear a fuchsia red mouth?
Draw a lot more attention to yourself? Stand out and apart? As many have discovered, getting noticed for being different isn't easy, even is it's a good different.
Wear your real true This Is Who I Am hair colour?
No right or wrong, just questions. Everything looks easy from the outside. Try it, you may find it takes some effort. What are the conditions on what you're willing to do?
Would you wear twice as much makeup as you wear today? Most Winter women accept the eye makeup fairly easily. Lips can always be sheer. Winter's sheer is Spring's "Oh, dear Lord, too much, wipe it off, start again." Winters, pick sheers with a lot of colour or save your money and buy Chapstick. Where you hear the brakes screech is with the blush. They feel like clowns for a week. What everyone else sees is a pulled-together face. Not in how much, which you can decide, but in how red. Blood on snow, right?
The Nature of Reflected Light
The Spring, Summer, and Autumn articles  preceding this one are linked in their names. The idea is that our natural colours have a way of reflecting light. Beyond just the colours of the reflected light, the wavelengths have properties that reach our other senses, as texture for instance. In Chinese medicine, our fingers are entry and exit points for energy. Of course. How could they not be? They touch everything. They're up and down-loading who we are all the time. Each of our sense organs is doing the same. Each of the 12 Tone colour collections speaks a certain language, is evocative of certain emotions, reminds of certain landscapes, and makes sense if consistent in colour and touch and sound and scent and taste. It's all happening at once. The knee bone is connected to the neck bone.
Summer's soft, gentle, serene, muted colours don't make sense in leather pants. Skin with that colouring has reflective properties truer to the surface of an opal, not a mirror or an elephant's hide. Soft Autumn skin reflects light like felt and its colours are more beautiful in that texture than done up in Mr. Freezies. Do colours bounce light in certain ways that tell us texture? Or is it that skin painted in certain colours also carries other qualities that bounce light in a way that impresses texture?
The True Winter surface is smooth and hard. Dark Winter is smoother than Dark Autumn but not 100% smooth; it's also thick, and not quite as hard as True Winter. Bright Winter is very smooth, shinier, and semitransparent – Dr. Sheldon Cooper, as opposed to Autumn's Magnum P. I. Though some will cringe, I'm still going with rubbery for Winter skin by comparison with the other Seasons.
So far, we've said:
Bright Spring: glass
True Spring: persimmon
Light Spring: petal
Light Summer: Â peach
True Summer: Â cotton
Soft Summer: Â  flannel
Soft Autumn: suede
True Autumn: velvet
Dark Autumn: leather
Dark Winter: Vinyl
If we start at Dark Autumn and move along to its cooler side, we arrive next at Dark Winter. These are both Neutral Seasons. Dark Winter has more in common with the True Season parent of True Winter, but does share the most important dimension of colour, darkness, with the Neutral it's paired with and whose descriptor it shares, that is, Dark Autumn.
We begin with Autumn's canvas, which is strong and textured. As Winter settles in, the skin texture smooths out. Dark Autumn's leather is transitioning.
Dark Winter skin throws light back like vinyl.
Not just record vinyl, but inflatable products, dominatrix gear, and tarps. Maybe even a car. Industrial, tough, shiny, smooth, waterproof, and useful. Good Dark Winter words. Not bad words for their jewelry and belts either. Dark Winter takes Dark Autumn's gypsy/Rustic Opulent and shifts it to gladiator. A sweater in black or dark grey metallic looks like chain mail. Stud, armor, and heavy link effects are a natural fit here, scary elsewhere.
Dark Winter is mysterious. It's Christmas Eve, the dark jewel-toned ornaments, the fireplace, the night, the lights in the windows. Very nice, but there's something bigger going on. The feeling of waiting for something. Waiting for the reason behind the pretty. Deeper, even darker. Sinister.
Nude lips on Winter looks tired and old. Dead lips, a good friend calls it. My new favourite lipstick is Shiseido RD 305. It is just pink enough to not be red-lips. It is beautifully saturated with the touch of brown that Autumn adds to make your colours less cold and more natural than True Winter. That brown is essential to create the encompassing harmony that only a colour analyzed appearance can give. You are coloured with a little of that brown, where brown is dark orange, and your hair, skin, and eyes have some gold-amber-orange tones. If your skin is light to medium, this colour may be your best natural lip.  It's not dark, often the case with Dark Season lip colours. It's fresh daytime believable natural lip colour. Not ready for it yet? Top it with clear gloss.
Bronzer can play a tiny part because Autumn has left behind the slightest texture or roughness. Contour carefully, with powder that has enough red to disappear into the skin (eleablake's Miss November is great). Follow the 3 shape at the sides of the face and down the sides of the nose bridge, using a small amount, more to carve more geometric drama into the face than to warm it up.
Soft Summer's darker foundation trick to contour is too wishy-washy here. More colour is required to be noticeable and achieve the outcome. It's not a bad option as you learn or if you want a very subtle effect, just be sure the darker powder is as cool as your foundation or you'll look yellow. It takes a lot of colour to make any difference on the intensity of this inherent colouring. A few shades of beige this way or that will make less difference on Winter skin. Carefulness is plain pointless.
Darkness works. Smoke is natural, like the Autumn muting in the skin. Smoked eyes make sense. The lighter lid eyeshadow can equally well be fairly dark. Any Season can do smoked eyes, but it's most at home on the Darks. Even the other two Winters are best to exercise caution in darkness so it doesn't look heavy. They look better in clean and silvery.
True Winter: Ceramic
Even smoother and even harder.
True Winter: ceramic. Like a white sink. Impenetrable, tough, and enduring.
Clean. Picture the makeup colours from your palette painted right on that white sink. Dark eyes, red-violet cheeks, red-violet lips. No fuss, no frills. Not smoked (Dark Winter) or clear, as in translucent (Bright Winter). Can you tell this before they're draped, by looking at them? Absolutely not. True Winter is always the draping surprise for me, even more so than Bright Spring.
For True Winter, that very quiet blanket of skin without a lot of cheek colour, or with an icy light cheek, is excellent, like the picture at the top. For Bright and Dark, colour on the cheek is better, I find. It adds to Bright's liveliness and Dark's intensity.
Eyeliner is dark. Eyeshadow is quite light and silvered. Under brow highlight is near white or some icy (near white) colour. Contour and back corner eyeshadow is quite dark. Darkening the outer back corner of eyes looks good as a way of adding drama. Use a dark gray/black eyeshadow. Go over the eyeliner to fill in holes. Drag the dark shadow out past the crease. Turn around and start pulling in inward above the crease, not in the crease. This enlarges the apparent size of the eye and recedes the skin above the crease that can close in. On eyes where the upper half of the lid is smaller than the lower half, the crease is shallow, or the eye prominent, you would omit this effect. Deposit some dark shadow at the outer lid corner.
Other Seasons will use a darker shadow that isn't much darker than the lid colour or skip the effect altogether. On a Light Season, where dark colour takes off, the eyeshadow contour can just be the medium lid colour packed on a bit more heavily. On a Soft Season, the liner, lid, and contour are quite close in darkness level, as in medium, with contour only slightly darker. They distinguish their roles by being of different colours in similar darkness levels, rather than Winter's variations on one colour (gray) in extremes of darkness levels. On a Winter, light means really light and dark means really dark. You are it already. So be it, as P. said so cleverly.
I do not know how bronzer can improve this face but I'm willing to see it if anyone has good products or ideas. You wouldn't want to dull that spectacular opposition of The Purity and The Darkness that only this colouring incarnates.
Winter's sheer is Spring's almost-opaque. The best Winter gloss I can think of comes from Lora Alexander at Pretty Your World. The texture, finish, and amount of colour are excellent, with good clarity. Glama and Hot Lips lip colours and Fast Track blush are great (I own them). From this compare page of the Cool Winter selections, Diva looks super good too.
Though True Winter is very red-based and looks great in blue-based red apparel, I find their most natural fit for blush and lipstick is somewhere in the pink-fuchsia-purple spectrum. That may be because true red lips are like true black eyeliner, somehow harder and more dramatic than human faces really are. Dark Winter's burnt rose red and Bright Winter's strawberry or pink red alleviate the pure redness. True Winter does the same by using violet, meaning clear purpled pinks. Arbonne's Raisin gloss is a very impressive purple. Lauder's Raspberry Pop is good but gentler, as is Merle Norman's Raspberry on Ice.
Bright Winter: Silicone
How about Bright Winter? That amazing special blend of innocence with a dark, brittle edge. The geisha could span the Bright Seasons. Once the delicacy feels almost too rare to conceive on this Earth, the hummingbird, a membrane-thin gold foil, we're into Bright Spring.
Spring has a hand in Bright Winter. Therefore, we need a sugar coating, shiny, fun, and ornamental. Pink frosting on lids, cheeks, and lips, lilac highlights, more play (more colours at once), more theater (cat eye, a few false lashes, fine winged brows, bright lips, hats with veils, cloche hats with beautiful ornaments, because hats and earrings are face accessories). Below, the haircut, the dress print and line, all awesome.
Definitely a lighter palette than the other Winters.
The skin's reflectance had me searching for an analogy. Fine china with that near-transparent edge? Thinking, thinking,…mostly Winter, therefore rubbery and even, but a little softer with a transparency in the outermost layer… oh, you're going to love this, jellyfish! Not good? Soft boiled egg? Maybe. Yes.
But jellyfish is so good. Stay with me here.
The flamenco dancer.
Heavenly and magical.
You see where I'm going?
How do we translate this to makeup? You don't have to do a lot, you have this smooth and rubbery (all Winters) clarity (Brights) already. Clear silicone skin. Increase it with  intensely coloured products, pigments so pure, you would swear they're transparent. Brush powders with the slightest finest shimmer effect on all exposed skin. Don't stop at the jawline. It's a sprinkling of fairy dust, that sugar topping, an overall crystalline effect.
Bronzer? A little icy gold uplight, sure. Baby peach, always good on Brights. Very little.  We feel no bronzer per se here:
Chanel Glossimer in Jalousie is nice. Bagatelle is a light, pretty peach, Clarins Crystal Violet and Revlon Lip Butter in Raspberry Pie could be shared with True Winter. Stila Lipglaze Raspberry Crush is very good.
Recap: The skin is calm and even in colour and texture. By using strong lines, bold colours, intense pigment deposits, and big distance between light and dark, both adjacent and separate, we create very clear feature definition. There is no question about where one ends and the other begins.
For Summer, we said:Â The skin is soft and dry, setting up gentleness and gradual muting. The features are blended into the skin with colours that create a soft flow or diffusion instead of sharp definition. As colours flow into each other as hazy mists, it feels difficult to tell where one feature ends and the next begins.
For Autumn:Â The skin is contoured, setting up lowlights. The features are defined from the skin by colours that are warm and velvety and the judicious use of metallic glints.
This was Spring: The skin is dewy, setting up highlights. The features are fresh, lively, distinguished from the skin by being very colourful, moist, and vibrant.
——
September 30, 2012 by Christine Scaman · 31 Comments
Autumn light is long, low, and less. Like in the late afternoon. Like the difference between indirect lighting and a 100W bulb in the ceiling. The effect is to emphasize shape and depth, which looks rich and warm. Â The feeling is safe, cozy, secure, all the reasons why we don't put fluorescent overhead lights in our homes.
On a face, shape and depth take on a pronounced three-dimensionality – hills and valleys. Up close, it looks an uneven surface, a grainy quality – lines, freckles, fullness in hair, thicker looking skin, a feeling of plush and pile. From  a distance, this varied natural landscape depicted in such rich, low intensity tones has great resonance.
We're going to use the quality of light and shiny colour to advance and matte and darker colour to recede. This will generate movement backwards and forwards to feel like depth and texture. We don't want the face to look grainy, we'll leave that to fabric, but we do want the appearance of profound strength. Â It looks deep, synonymous with complex, wise, and penetrating. I think our brains are much more plastic with synonyms than we know and worth unleashing. It's amazing what flutters up and out of the soup.
Remember the What and Where subdivisions of our visual system? We talked about them in the Soft Dramatic Soft Summer, a few articles back. The Where system, although not colour perceptive, is extremely sensitive to value contrast changes. It decides depth. We might only be able to recall about 7 or 8 grayscale levels but by putting them side by side, our Where system can discern a multitude of levels. On an Autumn face, we'll put darker  colour on the skin to make the lighter areas seem lighter. As with shading in drawing, or chiaroscuro, this models the illusion of depth and volume.
We know that wearing many layers, along with looking warm and creative on Autumn, looks 3D. Here's another way for attire: wear repeating patterns. Can be geometric (plaid), natural (leaves, paisley), or brushstrokes (Impressionist painting style). With two incoming images, one for each eye, the brain has to decided which goes with L and R. When the images are multiple and repeating, some get switched. Makes us think we see depth.
At one far end of Autumn's influence on natural colouring, the Season we call Soft Summer in 12 Season Personal Colour Analysis is mostly coloured with the Summer paintbrush, resulting in a moody blues feeling. Autumn's gold effects are beginning to co-exist, like the hologram of the previous articles on the Soft Dramatic Soft Summer Part 1 and Part 2.
At the other end, where Autumn also plays a smaller part, Dark Winter is a cool-based (Winter-based) group, like Soft Summer. Here though, the advance/recede is superseded by Winter's high contrast, making depth and texture of lesser prominence.
What about the 3 Autumns?
Soft,
True,
and Dark, interesting how much temperature changes with light, darks are darker below and you're looking for a sweater.
how does these types of natural colours amplify the many gifts they were given?
Autumn is seldom smooth to look at. This is not a My Little Pony world. Spring's wide-eyed-wonder is not the rhythm of this drum. Autumn is rope, not ribbon.  Autumn is not dewy or creamy or anything that reminds us of smooth. Dewy spices, dewy chocolate, dewy rust, they don't make sense. Expressed in Autumn's colours, dewy somehow feels slimy. Dewy curry. I mean, I ask you.
Autumn is hot, dry, velvety thick, and metallic. You could say a rose petal is velvety, yes, but it's not dry. Worth taking a minute to think about the difference between shine, frost, and metallic.  To me, shine is smooth and wet and belongs on Spring. The difference between frost and metallic may be semantic or may be about the colour they're rendered in, where frost is cold and icy colour, so Winter, and metallic is hotter and medium to dark, as copper, gold, bronze, and their variations. So what's shimmer? Good Q. Is it very  finely ground frost or metallic?
So wear bronzer! Like with Spring, I use the same product on the 3 Autumns, mostly because I travel and want to minimize. Spring's was a beige based peach-gold. Autumn's is baked earth, dark tan, a more orange-brown type of gold and a darker colour. I like Rimmel SunBronze 02 as a good colour that's not very shimmery.
On Soft Autumn, I apply it much the same way, in a 3 shape from temple>just below cheek and side of face>under jaw, but using less than on True Autumn. On True, Â I use more and let it be both heat and contour. Dark Autumn's makeup colours are quite saturated and strong and with her Winter input, she is more contrasting than the other two groups. If her hair is warm, I often skip the bronzer and let her makeup stand alone and allow a warmer hair-cooler skin event, always visually intriguing on Neutral Seasons. If her hair is cooler, I might apply the bronzer. You need to know that eleablake did an outstanding job of creating cosmetics for the 12 Sci\ART palettes and their bronzers (12 different skin-accurate shades!) are IMO the best around.
The sentence we began with said it. Autumn is about low lighting. On a face, that means contour! It's huge here. Take the 3D in you and make it more. Shadows go dark in Autumn fabrics, so should they on the faces. Where Spring uplighted, Autumn shades and contours the valleys. Would I do both? No. It would start looking bizarre.
You can use bronzer or a slightly darker powder than your perfect match. It's interesting that you can go quite a bit darker than you think and create bold shadow emphasis and once blended, it still looks normal. Apply it at the temples, sides of nose, hollow of cheeks, under chin. There's a good image here from the excellent book, Looking Younger by Robt. Jones, and below the contour image halfway down is a link to another article in the same blog that shows you Aucoin's version. Create  the near and far that is so much part of Autumn scenes.
Oh, so good. Rich colour, warm colour, strong accessories, gorgeous lips, sensual features, fantastic bones, amazing hair.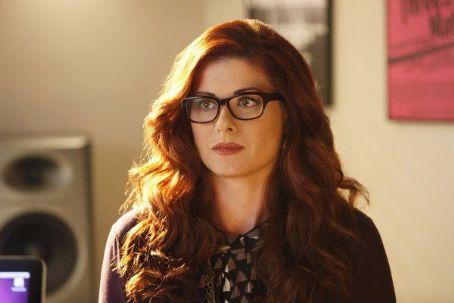 Debra Messing Pictures
But when Autumn makes up like a Spring and adds Winter apparel,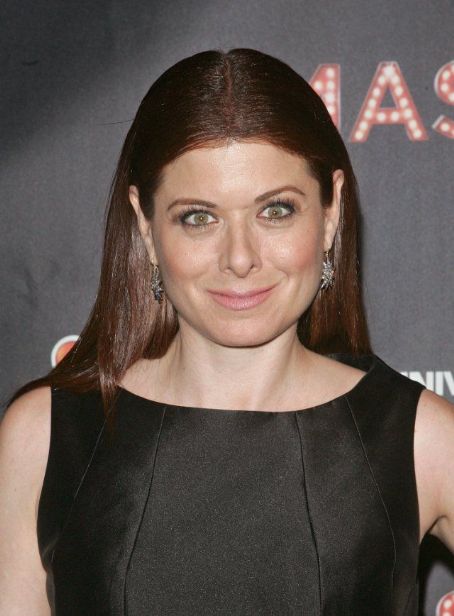 Debra Messing Pictures
Coating the entire surface of a brick wall in shine doesn't help define its surface. If anything, it neutralizes or trivializes it. Besides, the surface isn't by Nature very reflective of light or full of highlights, so coating the surface with it is just strange, like a trick that you don't quite get how it works or what you were supposed to see or understand.
However, a dot of shine here and there over velvet matte layers using deep, rich colours brings more dimensionality. Keep the face suede, which makes sense. Add deliberate shine over the iris. Dimension is created better by deliberate placement of metallic over matte products. It is not present at all in entire shiny eyelids, cheeks, or lips.
Best JLO pic I know – feline, exotic. This photo makes me choke up. My jaw drops. Does straight white girl hair and powdery puff makeup look better? No. Does soap opera hair and safe peachy makeup look better? No.
Anyone's browser having issues opening the JLo photo? Try copying and pasting this link into the address bar:
http://famous-wallpapers.com/wp-content/uploads/2010/11/Jennifer-Lopez14.jpg
Let's take that makeup to the next level and compare them.
What's the same
- eyebrows definition without darkness or high contrast
- a dark powder from the inner corner of the brow down the sides of the nose just on the edges of the midline
- eyeliner around the entire eyes, angled down with the eye at the inner corner and up with the eye at the outer corner
- flesh tones – although when we're in our correct makeup, we're all wearing flesh tones, but here the traditional flesh colours (beige, brown, orange, Â camel, gold) are superlative
-squint and look at Jennifer; the bronzer does around the face on the outside in the same way as on many of the cats
- the mouth has a dark liner, medium colour, light center gloss, using layering to create a 3D effect just like Autumn does with clothing colours
- everything about the hair is rave-worthy; Autumn is not particularly light though they're often dyed that way; the highlight is minimal, just enough red to give us the idea without an entire redhead that can take over our awareness so we miss out on the amazement of the total image; this hair is very much about lowlights just like the rest of the Autumn ambience; I see few natural redheads among Autumns and though they wear it well, I find this looks more dimensional, interesting, and authentic
- her entire face is velvet, not sparkle
- coppered, tawny, metallic hints, hot hot
Never underestimate the power of jewelry near the face to do what makeup can't reasonably do. Wear it near your face. Make it textured as in bumpy, irregular. Use clothing the same way, with all over shine that doesn't work on a face or just metallic threads, keeping it layered and uneven, as raw linen.
Use matte eye shadow to look like velvet. The feeling should be like pouring thick cocoa. Remember the movie Chocolat (Juliette Binoche, Johnny Depp, rent it, it's beyond great), that hot, dark liquid that was going to heat you up in every sense of the word? Go for that eye shadow look.
And you knew there were flecks of hot chili in that elixir? Wear a dot of shiny antique gold above the iris, not all over the lid which is less dimensional – like if you put concealer on the light skin and on the shadows, you'd  cancel the effect of the product to even out the shadows.
Do not cover up freckles ever. They're splendid at every age. Believable beauty is always better. They look textured and young.
Smoky eyes are good. Â Run your darker eye shadow over the eyeliner to fill in the holes, make it look less linear, and smoke it up.
The Skin Textures
We did Springs previously. That went as:
Bright   Spring = glass
True Spring = persimmon
Light Spring = petal
So the Autumns could be:
Soft Autumn = suede
True Autumn = velvet
Dark Autumn = leather
3 Autumn Seasons 
True Autumn:
Add heat all over the face, you might as well, the skin is that way already. The True Warms look great with bronzer applied as we have heard, 'where the sun lights the face'. On the Autumn Warm Neutrals (Soft and Dark Autumn), a little restraint may be better. On the Autumn-influenced Cool Neutrals (Soft Summer and Dark Winter), bronzer looks better to me when confined to contour.
Revlon Abstract Orange lipstick is interesting. It's red and brown and orange, layered and very dimensional. Super good with Arbonne Sunset blush. Made to be together.
Metallic eye liner could be great here in a colour that's not too dark, just like real gold. Autumn looks best when it's real, not plastic, synthetic, or artificial. Glinting added to very dark colour sets up too much contrast and goes with Winter.
Soft Autumn:
We've shifted from the more delicate muted Summers to Autumn's stronger muted colours and texture, to skin like suede. Colour is rich, earthy, but retains some Summer grace. Look at Arbonne blush in Dusty Rose and compare it to their Blossom, a real beauty for Light Spring. Arbonne eyeshadow in Smoke and Sand are great Soft Autumn colours as well.
Eyeliners that you thought would be good often go on looking too dark and/or too hot (orange or red). This is my most challenging colouring by far for finding eyeliner I like. At Shoppers in Canada, Essence liner in Teddy costs a dollar. It will be great on many Softs and some Trues. Using eyeshadow as liner is wonderful on the Soft Seasons to avoid harsh lines, enhance the low contrast effect further, give you so much more choice of colours, and let you enjoy some of your darker tones in cosmetics.
Take care with metallic eye liners that they're not the only thing people see, especially if eye colour is light. Imagine them in the Harvest Field photo above, they'd feel very hard. With the essential muting of the Soft Seasons, iridescence and luster are beautiful, real, and enough. If you're doing metallics, don't go dark.
Dark Autumn:
Nobody looks as right in leather, like those bomber style jackets, shearling lined, metallic effects in snaps and zippers. If Soft Autumn is Indiana Jones, then this is the Marlboro Guy. It's a stronger, heavier, thicker look. Stronger and more defined eye liner works, though still can be very smoked. True Autumn is not high contrast, so lips and brows are more part of the face. On Messing above, the makeup is great, the glasses are getting dark for a True (no idea what Season she is) but they don't really compete with her face. They're interesting, smart, explore the edge with confidence, and say "I know what looks good on me.", which is a fairly unique thing to be able to say.
Use more drama in contrast (Winter coming in) with eye shadow as a darker outer corner, defined brows, and a mouth that stands out from the face. Lips can still be flesh tones, which looks too erased/flat/tired/dead/old/pick your word on Winter, but these are deeper than the True or Soft Autumn flesh tones. They are darker, redder, maybe a little burnt looking by comparison. (I appreciate that in our ideal makeup colours, we're all wearing flesh tones but I mean it here as the browned colours.) Givenchy gloss in Delectable Brown could be great on Soft Autumn, while the Darks might look at Sensual Chocolate, here at Sephora.
Ideal hair colour for the 3 Autumns is the eye colour or somewhere among the eye colours, an effect very few other Seasons accomplish so interestingly. Gingerbread brown eyes are truly visually compelling. These are the warm dark browns from chestnut to coffee bean. Red works because Autumn's quite controlled red is increasing towards unleashed when Winter appears full on.
No question, to balance higher saturation, more red in the colouring, and darkness, you need more cheek colour to look vibrant, healthy, and fantastic. Look at Arbonne blush in Merlot.
And of course, lips need presence, especially once these faces reach full power in their 40s and onward. Both Dark Seasons can struggle with all the too-dark-for-daytime choices. As a Neutral Season, Dark Autumn has a warmer and cooler version of all its colours, including red. Oh, to find that saturated-but-not-too-much, red-that-isn't-rust, warmer-than-cool, doesn't-look-black-at-night, I-could-go-on…Could it be Arbonne Jam? Try it and tell us.
(For those who live in North America, you may have an Arbonne rep you can Google. My newest great friend, Ramona Robinson, is based in London, Ontario. She can sample and send product anywhere on the continent. There's no hard sell here. Ramona is a woman who sincerely wants to empower women with better information, health, and awareness in all aspects of their lives. Contact at rjrobinson@rogers.com. Tell her I said Hi.)
Recap: The skin is contoured, setting up lowlights. The features are defined from the skin by colours that are warm and velvety and the judicious use of metallic glints.
This was Spring: The skin is dewy, setting up highlights. The features are fresh, lively, distinguished from the skin by being very colourful, moist, and vibrant.
———
July 26, 2012 by Christine Scaman · 25 Comments
When I wrote the articles about True Season children two years ago for a previous blog, there was no Autumn article because I didn't know any Autumn kids to watch. I still don't know many. I know many Autumn grownups these days. They're so levelheaded, so reasonable, that it's hard to think of those elaborate parts of their character that can be quirky or funny. To them, what is, is. Not more, not less.
They're like everything that's great about trees and home baking. Not fancy or fussy, I love their company so much for the WYSIWYG, sound, comfortable, real-world advice they offer. Their constancy and durability give us a feeling of people who are extremely trustworthy, reliable, and rock-steady. There's no zigging and zagging.
gentle eyes, a soft face, perhaps some Summer; she could even be a Soft  Summer but the eyes look too orange
Autumn Children
Capable. This is the kid you want yours to be with if they go horseback riding. If yours falls off and is having wrist issues, the Autumn child can catch both horses, lead them home, find a grownup or a phone, call the parents, and get the right kind of help.
Life goes smoother if the other kids could just agree with them. There may be no physical attacks but there will be direct words spoken and order imposed. She's doing the talking at the lemonade stand. Not bossy, not show-off, just doing the job.
Least likely to be picked on. Assertive from an early age.
dark but somehow soft (muted actually) ; the strong facial lines, smile lines
True and Soft are social, not solitary. Dark may isolate himself more and talk to dolphins while all the other kids are trying to tip the raft. Winter needs time apart.
Might be stocky or sturdy, especially the boys, and boy, can they eat. Regardless, boy or girl, these children are strong and willing to use their strength. They are powerful athletes and real survivors. Their stamina and endurance stays with them into adulthood as 50 year olds who can still outskate all the kids in pond hockey.
someone was smart when they put him in orange; notice the orange tones in the hair and a very strong face, even for a baby
When the Soft Autumn child tells a story, the emotions involved will be inflated higher than anyone else's version because their Summer-ness felt them so deeply. The Dark Autumn child will have more worries about the events in the story and their meanings and repercussions. The Winter in him will keep him worrying about it for days. The True just tells it like it is. The most exaggerated thing about this person is that they have no exaggerations.
Need time to process surprises and really wishes you wouldn't. His Spring sister's idea of euphoria would be a surprise a minute.
building, digging, stacking, carrying, exotic eyes, Carol's T3 defined points at the outer eye corners (from Dressing  Your Truth)
They must have their own experience of something to change their mind. They are the original can't-tell-them-anything kids.
strong and striking, Autumn and Winter ; not romantic or cute (Summer and Spring)
The Autumn child is straight up. He doesn't conceal, cannot deceive. He's not a jokester and is never devious. His Spring brother, who takes life less seriously and has a big imp streak, has figured out that when Mom's on the phone, he can climb out a window, double back around the house to the kitchen, and sneak his fifth Popsicle of the afternoon. The Autumn child might walk very quietly into the kitchen, but if noticed and asked, would be compelled to admit "5″.
Spring fills us with the wonder of the moment. It is immediate. Summer is the cradle that keeps us safe while pushing us to meet our highest potential.  Winter symbolizes mental capacity, to reason, to rationalize. Autumn is the work we do on Earth, to enrich, to build, to create, to leave something better than we found. Autumn completes our wholeness as the power of the physical body, inseparable from emotion (Summer), spirit (Spring), and logic (Winter). Without the balance between them, we cannot heal ourselves because each one is assaulted when the other feels injury. We also cannot fulfill our human potential. We cannot have been put on Earth with the abilities we have to live as cavemen. We must be here to live up to a higher ideal. The pendulum between the four powers sways but our answers are not behind us. Once we learn our center as a humanity by respecting all four energies equally, we will find a sustainable way of living and the answers to longevity.
Autumn Grownups
Sensible, practical, no-nonsense, peaceful. Harrison Ford. Martin Sheen. Their steadiness makes them shoe-ins for feel-good TV presidents. The Summer contribution of do-the-right thing to Autumn's save-the-day strength.
The Dark Autumn boy will explain, indeed expound, actually expostulate, on his topic, with no awareness that nobody has had a chance to speak for 20 minutes. The Dark Autumn man is not very different, but he speaks more slowly so he has time to formulate his thoughts. He is the professor to Dark Winter's philosopher.
strong and capable at every age
What happens when a Summer and Autumn live together? Felix&Oscar.
Soft Autumn's husband asks that you not tell her that a family member is in personal crisis or he'll be sent back to the Farmer's Market. The rest of his morning will be spent making ham sandwiches. He already delivers an asparagus quiche to the Art Gallery once a week. She combines Summer's love and upstanding decency and Autumn's foot on the gas to nurture the entire world.
True and Dark Autumn will be on time. Let's get to it. Then we go on to the next job, though we tell ourselves we're going to rest. We can chat after, but I won't be late for my next appointment or make you late for yours.
If a client has all her children colour analyzed, she could be a True Autumn. She sees the sense and the savings, and is completely open to change. Light Spring will do the same, a mix of her Summer desire to make her family happy and her Spring enthusiasm when she spots a good thing. They will adopt their new palettes very quickly, without Winter's tendency to contest or Summer's to resist.
hazy eyes, hushed skin, a future Soft Autumn
If it's a plain and honest opinion you want, go shopping with an Autumn. Summer's deep streak of kindness will embellish with the compliment, any compliment. If you're ok with the cold-blooded comment, a Winter can tell you that your suit is fine if you don't mind looking like a birthday cake. And then you say to them "Now, how would you feel if someone spoke to you that way?" And they say "Fine. I wouldn't care." They're telling the truth. They are thick-skinned (so they balance matte and opaque cosmetics), while Summer is thinner-skinned, as sensitivity of skin and emotion, as wearing a softer, lesser pigment deposit (so tinted moisturizers), as being more touchy of feeling internally and of texture externally, as tactile, with highly developed brain-hand connections and sense of touch. Summer skin is soft matte. Spring's looks best dewy. Just as everyone's busy is different, everyone's Golden Rule comes out different but it's still the same rule. Winters should shop with other Winters. Buy them the book Getting To Yes for Christmas. It will help them in life. The kindness of Summer and sweetness of Spring might see this Winter, meaning me and only me, as having the heart of that first cockroach that crawls out of a nuclear accident zone. On the other hand, I won't tell you 3 months later that I really didn't love you as a blonde but didn't want to hurt your feelings, knowing what that hair cost you and all.
Dark Autumn brings in Winter's flash. Whether Gamine, Classic, or Natural, words like Dramatic and Flamboyant will apply. Getting out oh the car, she will not come across as medium. Something is extraordinary and exaggerated – height, hair thickness, texture, and length, snap in her character, or embers for eyes. Julia Roberts may be Dark Autumn, Bianca Jagger, Dark Winter, perhaps both Flamboyant Naturals. The Dark Autumn will reveal or release much more of herself, while the Winter will keep larger parts of herself locked down.
The three Autumn groups look rightest in brown eyeshadow and liner because brown is dark orange and orange, gold, rust, etc. are cornerstones of Autumn. The only other great one for brown eyeshadow is True Spring. Everyone else is better in their grays.
 Autumn's face (left)  speaks to us of resilience, bravery, and grit, in colours that are darker and more muted than the lighter, brighter skin on the right; Summer on the right is dreamy and swoopy – on both girls, gorgeous base hair colours for Soft/True Autumn and Light Summer
Will promote what she believes in gladly. She told every one of her True Autumn friends that some of the best makeup colours around are at Dressing Your Truth online store for Type 3.  The three lip glosses just glow with rich warmth. And an Autumn pink eye shadow, you'd find that nowhere. Then there's, the jewelry! She saved hours with the 6 pages of superb choices at the store. She thought about all her outfits and chose what would complete each. (Her Spring daughter just bought everything she liked, with no planning at all, figuring it would all work out. Imagine that.) To express her traces of Summer or Winter, a Soft and Dark Autumn resepectively might look at the Type 2 (Summer according to me, not to the folks at DYT) and Type 4 (looks Winterish) accessories. Since both SA and DA are Neutral Seasons, they can be flattered by silver and gold. A Soft Autumn looks great wearing Autumn colours in Summer's way (analogous, flowing, floral, soft). Dark wears her palette in Winter's way (bold, more contrast).  So integrate your smaller contributing Season by wearing their style in jewelry with clothing and makeup in the colours and style of your own Season.
—————-
Strong Beauty
Makeup Colours
Soft Autumn, try out Lancome RIL 230M and 240M, your natural lipcolour is one of these or in between. Also NARS Mayflower lips, Body Shop 11 and 07 lipstick, and MUFE RAI 19 (for TA too) lipstick.
On Dark Autumn, NARS Pigalle, MUFE HD8 blush, Lauder Maple Sugar and Rich Currant lips. A good, dark,warm, barely muted blue eyeliner is Revlon Colorstay pencil in Navy. Dark Winter could wear this very well too as they have warm tones  in hair and eyes.
True Autumn : MUFE HD10 blush, Givenchy Gold Brown lips (really nice, this lipstick, but sample it at Sephora first, big $$).
_____________
March 10, 2012 by Christine Scaman · 28 Comments
Here is an actress I greatly admire. Although she was a beautiful Juliet Capulet opposite diCaprio's Romeo, when I really took notice and have loved her since was in Stage Beauty.
I've also come to understand that we express more than colour. We express line, pattern, and motion.  You can't just wear your colours, though no others on Earth could flatter you better. If the style does not respect your lines, patterns, and movements, harmony continues to elude.
That Dramatic True Summer was very worryingly difficult, so I'm trying an easier combination today, the Soft Autumn Natural. It came back to me that colour felt worryingly difficult in the beginning too. Having a real woman in mind gave me an endpoint I could envision and taught me how the Seasons' colours work together to make a picture. With each woman whose colours I analyzed, I could write the articles and start seeing the similarities. I'll have to learn Kibbe that way too. By holding Claire in my head, the need for length past the hip in a jacket becomes clear.
Kibbe's book is the only personal style book that I can get to work on me and others. Indulging my love of an adjective, it is comfortably organized, ergonomically specific, and reliably stratified. And reproducible! Using his system, five people should come up with the same style answer for a given person. Kibbe's translation of a very abstract thought system is linear and logical.
I'm a beginner. I need to start with easy pictures and lists. If we set out discussing tempering chocolate, I will never produce a chocolate cake. If the idiosyncrasies of different analysts' tastes come into the picture too early, I'll get confused because I won't be able to tell them apart from the basic truths that really do apply to me.
I also think his 13 types is complete and enough. It just takes time to figure out what he means by certain terms and descriptions and to get a sense of the relative differences between the groups. Like, what exactly is a straight skirt? Of the 3 types with small rounded facial bones, whose are the most small and round?
Soft Autumn Is
In 12 Season personal colour analysis, 'Season' describes a type of natural colouring. In a Soft Autumn, all the colours that make up the body, skin, hair, eyes, maybe veins, teeth, inner lips and cheeks, and internal organs for all I know, are:
- muted, soft, heathery, so slightly calmed by a murmur of grey
- warmed quite a lot, as every colour appears in a late afternoon sun on a day with a little overcast
- fairly light to medium dark, no extremes like black and white
Looking at the person, you see the colours all at once like when the swatch book is fanned out. The feeling is affectionate, safe, restrained, sensitive, mellow, supple, and sympathetic. Words like strident belong somewhere else.
Kibbe's Natural Is : "Girl Next Door Chic", "Losbter Party hostess".
He also has a Flamboyant Natural – who's the modern version of Carly Simon…Miley Cyrus could be FN. With her bigger body, broader facial bones, smaller eyes, I wonder also about Andie McDowell (not a Soft Autumn).
And there's a Soft Natural category…the Olsen twins?
YES:
- soft and round edged geometric shapes ; slight oversize/unstructured
- earthy materials, slightly chunky
- outline relaxed, straight, narrow, loose, soft tailored
- textured fabrics; glitz at night
- detail minimal, simple neckline, open neck, soft shoulder
- mostly separates, mixing pattern texture colour
- color pizzazz, break the rules mix n match, neutrals with texture
 NO:
- circle, swirl, ornate, sharp, severe, fiddly
- sheer, clingy, flimsy, restrictive
- cropped, monochromatic
SA N Separates
Soft Autumn Natural Separates by christinems featuring a fringe skirt
SA Dresses
Double check:
- relaxed straight lines? yes, pretty good
- bold and direct? I think so, enough anyway.
The hard part: keeping colour zippy and colour combinations energized. I even consulted Kobayashi's Color, Image, Scale, best colour combinations ever, and didn't have much luck getting pink beige into any snappy colour combinations without losing my Soft Autumn vibe.
Like: that it feels tight in style, not just colour. I don't look at any item and think "Why in the world would that be there?" These could all live in one woman's closet.
The Hair Style
I quite like chin length hair on Claire. If the bob were not severe, keeping to the idea of rounded edges that are a little fluffed, perhaps this?
The Hair Colour
Highlights, bleach, or any kind of processing that is obvious will feel forced instead of being true to the feeling of naturalness that an N emanates.
Though Hollywood advice to Soft Autumns appears to be that blonde is necessary, it is never the best choice for the skin, whether she's an N or not. The natural colour is usually medium-dark warm-ash brown. Very medium in colour. If the texture is also without body or definition, the hair feels left behind once the woman is dressed and made up. Consider a colour that is one shade lighter and a fair bit warmer than the natural colour.
JLo Lite, like what's at the ends of the hair. Golden Blonde before anyone would call it red.


Jennifer Lopez Pictures
SA N Makeup
Natural means the no-makeup look, which can still require a good bit of makeup to achieve. The movie makeup and hair artists in the poster at the top did a pretty good job.
Try these and let us know what you think:
Bronzer: Urban Decay Baked
Blush: Mercier Rose Bloom
Eyeliner: Urban Decay Stash
Eyeshadows: NARS Portobello, Key Largo, Blondie
Lipstick: Givenchy gloss Delectable Brown
Which brings up the interesting question of what a SA Dramatic would wear.
Other SA Kibbegories
C. had a lovely idea, comparisons. Katrina did just that with a SA Romantic and it's brilliantly good.
Here is Jen's Romantic Soft Autumn. We know with colour that two women of the same Season will interpret their palettes very differently in the items they choose to buy, how they colour their hair, or wear their makeup. The same applies to Kibbegories. We still retain every bit of our individuality. Our creativity is simply more focused and our visual voice is so much more beautifully coherent.
If you did a Polyvore of another Kibbegory, please post links in the Comments. We'd love to see it.
September 10, 2011 by Christine Scaman · 9 Comments
How the other 9 Seasons intensify eye colour has been discussed in previous posts (Spring, Summer, Autumn). I neglected Winter because I figured these eyes don't need a lot of help, they tend to be self-emphasizing. I thought I wouldn't have much to say (will I ever learn?). But I was wrong, there are still ways to make what you have better, and really important ways not to make things worse.
Previously, we said you can emphasize eye colour, or any colour, by repeating it, by using the complementary colour, or by using contrast.
For All 3 Winters
1. Coloured eyeliner, of course. Sometimes repeating your eye colour works, sometimes it doesn't. When it doesn't, it's because there's conflict with your inherent pigmentation, skin and eyes being usually made of very similar pigments. Stick with the personal colour palette. Once you get a perfect colour for your skin, it will automatically be perfect for your eyes and hair. At what point obvious colour in eye makeup becomes too young is your decision, and might depend on your age, your taste, where you live, and what kind of day it is.
The exact colours to buy are in the swatch book. If you try to guess at the best brown/blue/purple/green, you have about a 20% chance of being right. Think of how many blue or green eyeliners are available. If you know your Season, you could look at the colours Sci\ART analyst and makeup artist Darin Wright has posted, and sells, at eleablake.com. Â Go Personal Makeup Colors > Liner > Eye Liners > then pick your Season. Some of us couldn't scroll down to the lower ones, but one smart woman pointed out that using the up/down/left/right keys works for her, and it did for me too.
You have darkness, so very dark pure plums, violets, and sapphires can look like a softened black if obvious colour isn't to your taste.
These eyes are very hard to dominate. Heavy liner looks fine, certainly on the Darks and Trues. Bright Winter is a more delicate face, always something of the sprite, and some may need a lighter hand with dark liner. IMO, black doesn't suit anybody unless you're very dark, darker than Halle Berry, because it's too hard. Very blackened browns and greys look more real and less pharaoh.
2. Wearing your eye colour in clothing, which is more effective than eye makeup since the colour block is bigger. The high colour saturation in Winters strengthens the effect even more. Winter looks cluttered and fussy wearing many colours at once but the colour(s) they do wear are very bold. Since there's less colour distracting the eye, the one colour it does see is maximally compelling. If it happens to match the eye colour, they carry each other that much higher.
3. Wearing makeup. No group looks more heightened with makeup than Winter and they know it, often not leaving the house without a fair bit of it – but, boy, it can take them places. If any group can carry a little too much, it's this one.
4. Generic brown eyeshadow is too hot, flat, and safe for this group. They are far more grey people. It looks cleaner and sharper. Grey includes a thousand choices from ice to near-black. The Darks will wear iron and diesel smoke. The Trues and Brights wear stainless steel and coal.
It becomes essential to learn your right greys, the colour I think is the most challenging and often the last one people get very comfortable choosing after their PCA, but such a high-efficiency engine in clothing and eyeliner. I appreciate that the idea of saturated grey is oxymoronic. Closeness to greyness is how we decide a colour is of low saturation. What does Winter do, who needs high sat everything?
It comes together in an item that looks densely pigmented, like a heavy layer of paint, not gauzy or watery or dilute or sheer. Light wouldn't shine through it – or so it should feel, even if the item is sheer. The grey consists of B&W only, which looks harder, not bluish or pinkish or any ishes, which look softer. Sound softer. Hear ish and the whole message softens, like speaking with your head straight (no ish) or tipped (ishy). Seeing another colour with the grey, like Summer's mauve greys, feels like the compromise we associate with softening or muting, the presence of 2 colours at once. There's no iffiness about Winter's colour. It is or it's not. Water can be lots of colours but nobody argues over the colour of blood. Solid B&W grey feels like no bargain, no deal, no give…why, just like Winter!
6. These eyes can be black brown to the point that no detail can be seen in the iris and the intensity of the colour doesn't seem much affected by colour. What is strongly affected in every one of these eyes will be the crispness around the edge of the iris. In wrong colour, it blurs and fuzzes, which, of course, is happening to the whole face. The same colour suggestions apply regardless of eye colour if the skin Season is Winter.
7. Complementary colours exist opposite each other on the colour wheel. In each other's presence, they set up a current, almost a pulsation.
Notice the blueness of the white of the eye above? In right colour, that blueness is accentuated. It acts as a complement for orange-brown in eyes. Self-emphasizing eyes, just by pulling on the right shirt!
This seems easy. The usual pairs are,
Blue if brown eyes.
Brown for blue eyes.
Purple for yellow.
Red for green.
Be careful. You need the right complement. Every single blue and every single orange don't come together to make the vibration of adjacent complements. It's not just low-lying fruit. The money shot depends on getting it right. Make your blues more purple, the complements get yellower. Make your inborn blues more saturated and redder, complements get more staurated and yellower.
Luckily, once you know your inborn colours, you Colour Book contains their inborn complements. It's actually really hard to know your exact eye colour and which pigments matter to make the colour effect work. A blue eyed Winter isn't going to have big use for yellow in makeup, but can sure wear primary yellow in clothes. She'll repeat the blue in liner and then contrast the white of the eye by choosing a dark blue liner.
Play with your eye colour and this tool (enter Complimentary under Scheme and play with the Sat and Brightness sliders.)
If you have a brown eye, all the blues in your personal colour swatches will complement the orange tones, brown just being dark orange. Pick the ones that make sense to you as eye makeup, like the black sapphire liner.
Green eyes are obviously not going to pick red eyeliner, they'll pick red clothes. Many Winter greys have a red undercurrrent because red is a huge part of the undertone. I have really never seen a subtle red presence in grey in clothes or eye makeup. I doubt these items are coloured that specifically. If you could find it, it would be interesting with eyes that contain green.
8. Contrasts?
When I say contrast, I'm almost always meaning light-dark contrast, or value contrast, though there are other types. Wearing the lightest lights and the darkest darks at once is as important on Winter as getting their colour right. It applies to  makeup as well as clothes and jewelry.
A very defined and precisely shaped brow is so important. It can be almost old-world movie star stylized. Elizabeth Taylor eyebrows. Casual is not so successful on Winter. Can you even imagine her in sweats? It's almost impossible. Winter finds it hard to make jeans work and easy to dress up.
Define the brow with pencil or powder of the same colour, not darker, which can be picked out a mile away and looks cliche. Some Winters have a light brow.  Go with that. To thine own self, right? It introduces gentleness that's not expected and is extremely approachable and attractive.
Another way to define the brow is to surround it with light colour (highlight below, foundation above), like they surround the lips with light colour on makeup ads to make them jump out of the page. Always find ways to heighten the contrast on Winter. Winters will choose an extreme icy light under the brow.
You're using very light and very dark eyeshadows. The eyeliner is quite dark, almost black. These 3 Seasons look good with dark eyeliner on the inner rims of the eyelids. Everyone else looks too vicious. Winter looks fierce, which they already look like anyhow (and are) so the stretch isn't beyond credibility. It looks hard and they look hard, both in a good way. Great partnership (terrible grammar, sorry, Word is sending me all sorts of flags.) You haven't altered course. The needle is still pointed the same way. You're elevating what you are already, the name of the game.
9. Mascara is blackest black and lots of it.
 Dark Winter
In 12 Season personal colour analysis, Dark Winter is the group whose natural colouring is mostly composed of the Winter palette pigments, incorporating an Autumn portion that will darken, mute, and warm the colours as though 4 drops of darkest chocolate were mixed in. They might look like Demi Moore, Sandra Bullock, or Paula Begoun.
I apologize to women of colour who get tired of being outnumbered by women of light Caucasian skin in these discussions. My own experience is with light complexions so I'm more comfortable suggesting makeup for that skin. Among my clients, one woman of Indian ethnicity was Dark Winter. Asian women have been Bright Winters and Bright Spring. One African-American was Dark Winter. I used the very same makeup for them that I do for light women and they looked great. No doubt, more intense and darker colour would have worked as well.
Eyeliner is black brown or dark gunmetal. Dark Winter is not playful, they're functional. When I wear coloured liner, my children say "Mom, you're just not that happy."  I just found out I am an INTJ personality, same as Bill Gates, which is weird because he doesn't look Dark. Ben Bernanke, now, that makes complete sense. I quite love the eleablake liners in Currant, Walnut, and Midnight Blue. If Dark is going to do colour, do it right. It gets cartoony quick.
Teal matters. As a repeat to teal in the eye colour or to complement the orange tones in brown eyes, whether in makeup or clothing or jewelry, this is an important colour for everyone with any Autumn in them. Some degree of gold-orange, in this Season it's the darkest, coolest version as darkest chocolate brown, is present in the skin and overall colouring.
Eyeshadow is dull dark grey (with an icy highlight under the brow). Clinique Totally Neutral is good. I see Edward Bess Soft Smoke and Chanel Gris Exquis online and they look good. MAC Smut is a contender, with a good name. Dark Winter grey is like a dark, dull, dirty (not dusty, which lightens as it dulls) grey.
The Darks can do a brown in eyeshadow better than the other Winters because of that browning-by-Autumn element. It is purpley. I mix Dynamic and Groovy.
True Winter
Could be Liv Tyler, Josh Groban, Elvis Presley, Anne Hathaway.
Eyeliners are black brown, coal, black if you insist, black sapphire, and dark purple.
True Winter is quiet. They are not working (Dark) or playing (Bright). Shape and outline matter more than colour. A perfectly lined eye using white and mid to darkest gray, that would look no different if seen on B&W TV, has unbelievable impact.
Red is the signature colour of the Winter group…and so eleablake gives True Winter the perfect cool, dark green liner in Eucalyptus.
Of all the Winters, True adds the fewest colour elements. They are perfectly defined and refined by B&W alone in very symmetric but strongly defined shapes. Colour in clothing can almost get in the way of the eye colour. One colour should stand alone, like one leaf left on a frozen tree, one red berry on a bush. Let that one colour be the eyes. And then the lips. I've never seen any other group do this B&W+eyes effect with such force. They're just electrifying (explosive will be the territory of the Brights.)
Chanel Smoky Eyes is a good all-in-one quad. Â It's sparkly, which looks good on the young. For the rest of us, it's those cleanest greys in a matte version.
Bright Winter
Bright Winter describes the natural colouring of the person who is primarily Winter, with the faintest yellow light shining on the colours, making them lighter, clearer, and a bit warmer than True  Winter's. Who? Zooey Deschanel, Audrey Hepburn, Liza Minelli, the cute pixieness of Spring but the glamour is bigger.
Fun not functional applies to all Spring blends. Winter is the bigger gun in Bright Winter and brings with it glitz and shine. When you mix the two, the flash can't be held back. Cat eyes, shine, colour, it all works, but stay true to Winter's need for control and just do one thing at a time in a reserved way. Winter holds too much back to fit 100% with thrills and bright lights.
Here, coloured eyeliner to the point of crayon actually makes sense. It can also backfire if you get it wrong and take away from the eye colour. Depending on your colouring, this is the lightest of the Winters. Your eyeliners are here.
Purple is to any Spring what teal is to any Autumn: important. An element of yellow is present in every colour in the palette/person. Know your purples. Yours are lighter than TW and DW, more variations on sugarplum and poster violet than majesty purple.
The Chanel Smoky Eyes quad is a great choice here too, or equivalent colours. I think L'Oreal makes a Smoky Eyes. MAC has a number of greys, though I wish they weren't all so dark and similar. They need to make the same grey range that they've done so well with brown.
Examples
First: Reminder: The importance of blush to heighten eye colour can't be overstated.
With such strong eyes, a lip with enough colour to at least be natural is important or the eyes look spooky. The TW face seems off-balance. You'll see the current page number above her photos and the Page option below so you can move around.
The lips should be in contrast with the skin just like every other feature. On a young girl, fire engine lips can look like playing dress up. She'll wear clear fuchsia pinks, sheer reds, and purple glosses. The whole strong eye-pale mouth look, I never love it on any Winter. Lip colour doesn't have to be dark, especially if lips are thick or thin, but the lips should not look like they're wearing concealer or be chalky. Choose a sheer plum. Wear a nude look, but your nudes won't be in the same tube as Soft Autumn's.
The bottom of page 2 is bizarre, like Snow Princess disguised as Cinderella-pre-prince. What could be has been diminished utterly. Â I couldn't find this girl till the second last photo Page 8. I can't even talk about the one above it. Hair colour matters. Even on a Winter, spending all your time on the eyes and forgetting the rest isn't a look that works outside of magazines, like the second one down Page 10.
As a general impression to the viewer, these colours on Elizabeth Taylor don't hold a candle to these. The eye colour is grayed, the liner is too hot so the whites of the eyes are yellowed, the face looks pudgy. Quite possibly the most beautiful lips ever given to a woman just make you want to turn the page. The next one is the goddess. Do you know what the waterline of the eye is? The inner rim of the lower lid. It's a makeup effect to draw a white line on it because it looks so clean and healthy (off whites and beiges on other Seasons). In right colours, it will be very white on everyone, very important effect on Summers who can be quite pinkish to begin with. See how white it is in the good photo – that's been edited in but it just elevates what's already there. If it were placed in the worse photo, it would look weird or sinister, it could never fit in. And yet it belongs on this woman.
You can see some very lovely examples of Winter eyes and line patterns in the Our Eye Album: Winter article. Accompanying the Bright Winter eye 5 photo are some suggestions as to how a woman with those eye colours might approach intensifying them.
September 2, 2011 by Christine Scaman · 41 Comments
For those here for the first time, in 12 Seasons personal colour analysis, Soft Autumn is the type of natural colouring or Season that is mostly governed by Autumn's personal colour palette, with a small but important influence from Summer.
In the previous Soft Autumn Landscapes, we thought about how perfectly Kristin's photos of Belgian scenes depicted Soft Autumn's palettes and colour language. How does this translate in your appearance? How do you take the beauty of how you already are and elevate it, level by level, by repeating it in perfect harmony with the original?
Very muted means nothing bold, cold, hard, sharp, super-shiny, super-sleek, super-anything, severe, or strict.  White and black, both extremes, are outsiders. I hope Kristin will forgive me if I show you white and black on SA using her photos. Does your eye anything else? All the good, easy feelings go away and you feel the tension of being expected to deal with the white dot and come up with a reaction.
Though I always expect to feel more tension with black on this colouring, since SA is the light side of the Autumn group, I'm actually more uncomfortable with white. Perhaps that's because Autumn in general goes to a medium-dark place. More so, stark white feels a bit painful because the inherently muted colouring makes the white absolutely sparkle so I feel I have to squint or look down.
What's worse, to balance the clanging, insistent white, the person just gets grayer. When you force two things together that don't belong, they both seem to go further in the bad direction. Something has to give to keep the balance. The white glows more and the person mutes more. On a Winter person, they can subdue that white to be just white, not phosphorescent-where-are-my-sunglasses-I-can't-see-the-woman white.
Clothes 
Colour schemes are not necessarily analogous or monochromatic, but rather depict easy, easy transitions. The very low saturation (meaning high degree of grayness) unites the colours, enabling the gorgeously unrestricted flow for the eye from one visual element to the next. Without extremes of light and dark, contrast is low.
I like feminine and masculine combinations a lot in this and Soft Summer.  When magazines put lacy tops with denim jackets, I always see it best in the Softs. Summer is inherently female. Autumn is not really masculine, but they sure can pull off a suit and carry a briefcase. There is often a squaring of jaw and a straightening of brow, which is why they look so good with square handbags and jackets.
I like complements on this group too. With the simultaneous warm and cool presence of Neutral Seasons, you often see a blue-ish eye and orange-ish hair.
The coral sleeveless top: The beading is not in high contrast to the top and it's muted, not sparkly. Peanut shells (a big SA visual for me, in texture, strength, fibers, and colour) do not sparkle. Brown is not too hot, quite grey, and not extremely dark, so Nutella brown. The fabric drapes a bit (Summer grace) but has some structure (Autumn substance). It's not gauze.  We're aiming for a medium overall darkness effect.
The leopard cardigan: It's quiet, not a Hawaiian print, geometric, or outright floral. You're not wearing the whole animal, which would smother SA in the drama. Muted animal prints work well to convey the strength and texture that so defines the Season, but this is controlled and cooled, very neutral. I'd add a more substantial belt to add strength through natural texture (Autumn).
The twinset: The jeans are browned. The peach brown tank is browned, nothing candy or blossom about it, which would be Spring.  Summer brings femininity and flowers are great, but not a profusion of blooms. The octagonal shapes remind of flowers, but with more structure and rigidity. On a Spring, this would look like, I don't know, a medieval church? Too ordered, which on them proceeds to, > recurring > mechanical > heavy > clunk. A Dark Autumn can take medieval weight all the way to heavy, leaded stained glass and just look better.
Brown cardi:  there are vines (Summer) in an earthy (Autumn) colour.  To balance the waviness, the skirt has more sustenance, more grounding and squaring.  These bodies tend to be more squared than rounded, though some have very womanly Summer bodies.
The blue top and the grey Bermudas.  A reminder that all Neutral Seasons have cool and warm versions of every colour, of the importance of neutrals, and a segue into the next section.
To see an evening look, Soft Autumn Darkness Adjustments shows some choices.
Blue
Ashley asked for us to talk about the boundaries of Soft Autumn blue. Blue is inherently cool and has more options in the cool Seasons. By the time SA rolls around, Summer is leaving us and taking its signature blue with it. Once the warmth of Autumn gold or Spring yellow start mixing in, blues turn quickly to teals and then greens. A small amount of gold makes a warm, muted blue. When Summer's blue and Autumn orange mix, colours mute more by the effect of complements. When we get to True Autumn, Summer's blue is gone so some of the graying by mixing complementary colour lifts and colours are clearing again.
SA's should look at Territory Ahead.  Very Mesa, desert, glowing clothing. It's not necessary to look  like an ad for Frye boots, but there are some great building blocks here.  Susan pointed us to this skirt. The tone-on-tone adds interest and the flowers are brought in as texture (Autumn) rather than floral bouquets. There are some great blue options there too.
In the picture below:
Soft Autumn Blues by christinems featuring a long sleeve jersey dress
Across the top, SA blues. On the left, that's about as light as blue (or any colour) gets. The darkness range really hugs the medium section of the scale.
Across the bottom from L to R,
- the blue tyedye long dress is Soft Summer, still foggy but distinctly cooler, a little fresher
- the purple dress is too pink-red, Autumn really isn't a pink person in the ballet pink sense; with Summer blue leaving, they have few purples till Winter red reappears in Dark Autumn, the ochre yellow base of the Season complements purple, so what they have is very  muted
- the one next to the right (so 3rd from L) is better
- the last from L, blue with embroidery and gathers on right side seam is probably darker than my Colour Book shows, but I wouldn't mind it, it has the required dullness and neutrality (at least in the photo) ; I would not go darker, depending a bit on the darkness level of the woman
Makeup
Not hot and not dark, which go to bloodshot and obvious too easily. As quiet as the colours are, they are very medium in darkness. From the blue selection above, you can see that the range of darkness for colours isn't wide. The same goes with makeup.
Eyeliner: Nutella again. Lauder Softsmudge Brown is good. Rimmel Sable is warmer and works on some, too red on others.
On some Seasons, strong dividing lines between colour elements look right. That's not the case on the Softs Seasons because that is exactly opposite to how Nature made them. Smoke the liner with a little eyeshadow over top if you like, to enlarge and define more in a diffused, blurred line sort of way. Darkening the line might backfire and just close in and take over the eye.
Lipstick: Bobbi Brown makes about 9 good lipsticks, as Rose, Soft Rose, Tulle Rose, Italian Rose (darker).
Again, not too orange, this isn't True Autumn heat yet. Still a fair bit of pink. Like the roofs in the top photo, there is also a fair brown element. I start with the terracotta flower pot visual and adjust the colour to suit the individual woman from there.
At Aveda, looking for some boundaries, I wondered about not pinker, more saturated, or darker than Aveda Wild Plum or Lychee Luxe (bit sparkly, be careful of that in makeup, same discussion as with white above; matte is your best buddy). Their Rayflower could be a flesh tone. Any SAs who try these out, I'd love some feedback.
Also, Rimmel Heather Shimmer or Revlon Colorburst Soft Rose. Â I like definite colour. If it's too skin tone, Â the lips disappear into the face, which works better if you're under 20. The really light lips look best on the Light Season faces (same discussion as black above).
Eyeshadow: Aveda's Gobi Sands eyeshadow and Clinique Double Date. These colours are not that hot. The stones and wood above the white dot in the photo at the top are right. As a Neutral Season, there is a warmer palette too, as MAC Soba.
Blush: Aveda Peach Lights looks like a contender (all feedback welcome). MAC Buff (bit pinker) and Clinique Mocha Pink are good too.
A Park in Paris
An inspiring closing note that another Susan shared with me for you to enjoy (and on behalf of all of us, I thank her). This is the Parc Luxembourg in Paris. How you feel sitting on one of those benches, surrounded by those colours and textures, that light and temperature, that's how looking at Soft Autumn should feel. Could you feel yourself relax? Listen to those feelings. They're real.
August 6, 2011 by Christine Scaman · 45 Comments
I warmly thank Maytee Garza of Reveal Style Consultancy in New Jersey for performing the PCAs for both of the women you will meet in these articles. Â Maytee's work upholds the highest standard of colour accuracy, from which we all benefit. Also a thank you to both Emmas for permission to use the photos.
The picture of another person won't help you find your Season. The variability in human colouring is too wide and the common key, hidden. But pictures are wonderful to help you visualize the Season's special radiance and right colour's ability to transport a face to a new, other place.
After two years of waiting to see this Season, my last two clients were True Springs. One was a 12 year old girl, choosing her colours nearly perfectly with the well-tuned colour pitch that children have, the second a 50 year old woman of Icelandic descent. Though I still learn from every PCA, True Spring skin was quite special.
Here is our first Emma. (Her eye close-up is the True Spring eye 3 in the Our Eye Album: Spring article.)
The Draping
The first drapes we compare, of the 10 to 20 sets we will go through, are a set of 4, representing each of the True Seasons. I spend a fair time at the beginning of a client's session deciding which True Season(s) I'm looking at, and which I can forget about. I'm also teaching our eyes what this particular face does in the presence of wrong colour, because they're all different.
Usually, True Season skin is different from the outset, in that only one True Season drape of the four seems to flatter, instead of two, or maybe three, with the Neutral Seasons. The skin tone's perfection demands absolute colour heat or coolness and it does not compromise, even at the earliest stage of the draping.
Describing my Icelandic lady's draping: Weirdly, both Spring and Autumn seemed ok. I even had trouble deciding between them, which happens very rarely. Spring's drape made the skin brighter and more evenly coloured for sure, nearer to the face that's already wearing perfect foundation and concealer, the result we're striving towards. The difference just wasn't as obvious as it usually is. On all the Spring blends of my previous experience, Autumn's drape was very wrong. Not so here.
Spring was better, but why the difficulty deciding that? Because I'd forgotten the What's Most Important rule. For True Spring and True Autumn, heat is most important in colour. Saturation, not so much. Lightness/darkness, a little more, a little less, fairly forgiving. When heat in colour is at the max, good things happen, whichever kind of heat it is. By that, I mean that Spring and Autumn have very different heat. Hold in your mind a buttercup (Spring) and a rusty nail (Autumn). Very different look, feel, aura, everything. Â Spring's yellow, Autumn's gold (darker, richer, greyer) both seemed far better than the pure cool choices.
True Winter and True Summer, I was very sure about…hopeless, ghostly, tired. Like Bright Spring, True Spring looks a bit dead in True Summer pastels. It's dramatic. Why? Because now two colour dimensions are off. True Summer is max cool and pretty muted. True Spring is max warm and pretty clear. Many Springs are wearing Summer colours because they feel safer and buying pure colour is not easy to do, especially pure and light and yellow colour. In Summer colour, they age themselves tremendously.
Once the drape colours became more specific, it was easy to choose between Spring and Autumn. For me, the next revelation came when I realized that this was the first time I was seeing a person not becoming yellow in True Spring's drapes. You can see that Emma doesn't look yellow, and believe me, in True Spring's test drapes, everyone else does. I'd seen the easing of lines and luminous eye that a Spring blend will have, but I had to ignore the yellowing of the skin, teeth, and white of eye. In True Spring drapes, the skin colour is suffused with vitality and life, while it is bland and pale in the Spring Neutral Season drapes. In right colour, especially the bright clear orange-red, you can watch a bloom rush up into the cheeks and the shadows go away.
The Makeup
This skin takes a lot of colour, and noticeably yellow colour, to come fully alive. Cosmetic colour cannot be wishy-washy, not dusty (looks dead), not earthy (looks like a rug), and not creamy (cream-of-wheat face). This colouring is strong. It will fade Light Spring's beige-pink lipsticks to make them paler, even greyish (because remember, Light Spring's colours are a touch greyish from their Summer bit).
The misty sunbeams of Light Spring are not here. This is tropical colour. The lagoon, the Bird of Paradise, fruit punch, Kool-Aid colours, full on yellowed heat. True Spring's pure, golded, ripe, fresh colour will be hard to come by in the earthy, flesh-toned world of the cosmetics counter. Not impossible, but it will take an empowered woman with a mind released from marketing chatter to make these choices. And like everything in life, it will take a few overshoots and undershoots to perfect. Nobody got anything right the first time. Your best makeup and hair colour are on the other side of your mistakes, not on this side.
We're putting makeup on Cameron Diaz and Robert Redford here. Could be Amanda Seyfried and Wayne Gretzky, they're pretty yellow, but not as yellow. They're probably Light Springs. As you see from the photos, not every True Spring looks obviously yellow. The majority don't. But the colours that work on Ms. Diaz have a good chance of looking glorious on all True Springs.
PCA is not about what you look like, it's about how your skin reacts to colour, right? Ms. Diaz is the stereotype for the Season, our prototype to try and transfer data from. None of us can really picture anything on ourselves. It works better to visualize on someone whose skin acts like ours, someone in our Season. If you're not sure about a colour, think of who you'd put it on – Diaz or Lindsay Lohan.
Most of the time, a Season's makeup colour will be believable and attractive on every face of that natural colouring because the colours are chosen to be the same as those already in the face. That's the whole point of 12 Season personal colour analysis. These are the colours that could have just happened by themselves. Every woman makes her darkness adjustment depending on intensity of hair and eye colour, rest of the makeup, comfort level, age, occasion, and complexion, but the colours always come from that Season's palette.
Eyeliners
- MAC Duck and Uniform (a green)
- Clinique Roast Coffee (darker) and Brown Sugar
- ELauder Bronze
- Grey is brilliant in makeup but can be hard to understand and to find the one you want. If we ignore the dark, sharp, and blue greys and look for medium colours (since sunny grey will take some searching), ELauder Graphite may be good. Â Many eyebrow pencils are greyed and Lancome Sable is a nice, soft one.
- True Spring can carry a lot of colour without looking parrotty, and navy eyeliner may work well. Clinique Navy is great, a bright, true navy. No dark colour should ever be so dark that it appears to hold black. Light is supposed to come out of the Spring palettes, not be absorbed into it. The more saturated, darker Deep Cobalt is for Bright Spring.
Eyeshadow
- looking mostly for yellows, peaches, the colours of Rice Krispies and parchment. Colours for Charlize Theron, not JLopez. Not red or orange browns, but yellow and peachy, all the way to dark peach.
- ELauder Sandbar Beige, Riviera Rose, Wild Sable, and Cafe Au Lait, Ivory Lace, and Buttercream Double Wear. The Stay Bronze pot could be a good liner, but this stuff dries almost instantly and doesn't move without more eyelid pulling than I want.
- MAC Cork.
- EArden Vanilla, Teak, and Wheat.
- Lancome Positive and Chic.
- Grey? nothing I loved. Grey is inherently cool, and I see it as liner better than shadow. MAC Omega was decent but I don't think I'd buy it.
Blush
- clear, candy, lollipop, warmer than Barbie pink. No greyness (smear it on paper towel and wait 30 min. to check). Gladiola, not sweet potato.
- Shiseido RD 103, PK 304 (very nice).
- MAC Fleur Power.
Lipstick
- Lancome Rose Mystique is a lovely red in lisptick and gloss, may go on too blue for some. Revlon Love That Pink is good too.
- Lancome Jeweled Pink.
- Maybelline Color Sensational Hi Shine Coral Luster.
- L'Oreal Always Apricot and Charismatic Coral.
- Â Tarte Lipsheer Thursday
- Merle Norman Popsicle, Persimmon, SunKissed
- MAC Crosswires and Sheen Supreme Made To Order; See Sheer is a possible, similar but toned down from the discontinued Viva Glam Cyndi (and from the opinions of True Springs, too muted and brown – try MAC Ravishing instead)
- Clinique Rose Toffee (sheer), Ambrosia (more golden orange), Sugared Grapefruit (light)
Mascara
- medium to dark brown.
Important Heads Up
I haven't applied the makeup above to any True Spring faces. I just went shopping with the swatch book. Don't buy anything without trying it.
If you want colours from an artist who has test-driven the colours, be aware of Darin Wright's fantastic products, custom-coloured for all twelve Seasons at eleablake.com. For tough to find Seasons like True Spring, this is one-stop successful makeup. The eyeshadows for True Spring look shockingly beautiful from the website.
In Part 2, the hair, the person, the look, and and our second Emma.
————
Use of Images
The images contained in this article are of private individuals, not celebrities. I consider the permission for me to use them as a privilege. It is my intention to protect these women's privacy and generosity. If you use any of the photos without permission, I will seek legal counsel. I do not want to have to reduce the beauty and detail of the photographs with watermarks.
This is a learning site. Please do use my words with credit back to the web page you copied and pasted them from. If you mix up my meaning and get the message wrong, feel free to omit any reference back to me.
————
June 30, 2011 by Christine Scaman · 24 Comments
Perhaps you met Hanka, the newest member of the Sci\ART family of personal colour analysts, in the first article, A Blonde True Winter.
If you have watched an analysis performed, you could accept any result as amazing, surprising, but completely plausible. The Sci\ART process forces you to just see what is, not what you think should be, a reality check.
Your eyes only need to see this once to go through to the other side, where the Season stereotypes have evaporated. You know the feeling of being dragged to your colour frontiers, resisting all the way (because the change we resist the hardest is the one we need to make the most to reach our next level), and surrendering the preconceptions. After that, like with all change, you realize it was harder to think about than to actually do.
But enough philosophy. Hanka responded to some doubts in the Comments of the previous article. People very rightly ask for visual proof. I'm not posting the blonde photo here, I'm hoping you'll see this one first, and let it imprint itself in your mind (and you'll turn inwards and find an awareness of the pathways your mind immediately starts to set out on, with so little substantiation; until you're aware of that, you can't have a roadblock ready for next time.) Hanka has done a lot of work in voice and theater, and sent me this photo from a performance a short while ago.
I never analyze skin from photos, far too many variables going on, so I look for other things.
1. Am I looking at makeup or the woman? The woman. I see intensity of colouration, whites are sharp, colours appear highly saturated, no soft, misty feeling. No sunshine, no earthy feelings, even in the skin, from what I can see.
2. Did dark eyeliner close in the size of the eye, because it would on someone who couldn't balance the darkness? No. In fact, the eyes seem bigger with crisper outlines and better definition from the face. Our eyes are the focal point of our body. When our appearance expresses us truthfully and most beautifully to the viewer, others are looking at our eyes and listening to our words, no tensions, no distractions from busy colour F/X elsewhere. The eye wanders around the composition with ease, very happy that all the colours belong reasonably together, no feeling of a colour battlefield.
3. Does the hair colour steal colour from the face, or clear the skin to look clean and fresh, but not yellow or grey? Seems clear and fresh, not older in any way I can see.
4. Does the hair colour dull or drain the eye colour, or intensify it? Intensifies it. The eyes can balance and corroborate that hair colour. They are able to vouch for each other and seem believable on the same head. I'm not saying that Hanka should darken her hair, which I have never, ever seen improve a person. For most of us, our best hair is the colour we had around 25, when we'd settled into our Season but before we darkened with maturity, and then lightened a shade or two to soften the concentrated pigments of chemical colour. My opinion only, very open to being convinced otherwise. Like lipstick, though, wigs are an interesting means of 'draping' and seeing what happens. You can be surprised.
5. Do my eyes keep coming back to a too-bright lipstick, or am I looking at eyes, but having the lipstick in the same visual field and feeling good with that? The latter. Is the lip perfect, maybe not, but there are certainly some things about it that work.
6. Flip the lip colour to something nude. Does the face lose definition and freshness, or is it a relief? No relief, it would be boring and flat. I like lip intensity to approximate the intensity of hair and clothing, adjusting darkness a bit for complexion and occasion. On a lighter Season, our eyes would be stuck on these lips and keep coming back to the lips, unless we applied an effort we could actually feel to drag our gaze elsewhere.
7. Look at other things in the photo. They will have an effect, which is why PCA is done in a grey room. That wall plaque behind her may be throwing some heat into the skin. Does it feel like it belongs with her, could she wear a turtleneck that colour and would you feel good, or feel like "Uh, Hanka, have you got anything else to wear?" Maybe I'm not sure. You don't have to always know. If I can't make a decision with certainty, I don't make it. I keep going. It might not be her best outfit, but something about it might work…the darkness level? the rosiness? Not sure. I like it better than the yellow-brown doorframe off to the right, and I feel better all of a sudden when I block it out with my hand.
8. Is the makeup just making the hair colour work? Again, not sure, but the face is not so different from the body, except that it photographs whiter as makeup always does.
9. If you have progressed far enough in your understanding of personal colour to agree that hair colour can be variable (even if you can't get to admitting that it should have a place in the Season decision), if I showed you this woman first…would you still say Spring? Or were you really just seeing a blue-eyed blonde and got stuck in the trap they taught us oh, so, well, way back when.
PCA is about skin and one photo tells you next to nothing about skin. Colour is understood by comparison because pigments x, y, and z in your skin, though they look like everyone else's skin, will react totally differently to colour A than Hanka's pigments, or your BFF's. Skin may all look similar, but it reacts differently. It can't be predicted, expected, or assumed. Stereotypes are assumptions.
March 4, 2011 by Christine Scaman · 9 Comments
Suzie Greif, the owner of Spectrafiles, sent me a makeup kit at Christmas. Suzie is the daughter of Kathryn Kalisz, founder of the Sci\ART Personal Colour Analysis (PCA) method. Spectrafiles is the new company that is now producing the Colours Books of swatches.  It was a lovely and thoughtful gift, but I have only been using it for a couple of weeks. Why? Because I had never loved loose powder makeup before. It always seemed to end up on the counter or some other place it wasn't supposed to be.
I eventually opened the packages because the colours looked so impressive – and have used them every single day since. Believe me when I tell you that they are fabulous. The powder sticks to the brush for one thing. It's the other brands of eyeshadows that I'm sweeping off my cheek. The Reveal product from eleablake is completely controllable. It diffuses perfectly onto the skin, no grabbing or jumping. The pigment deposit is noticeable but not shocking and easily adjusted.
The makeup colours that look most believable and attractive on your face are the colours that are already in your face. Personal Colour Analysis is the system whereby you learn exactly what those colours are, every red, blue, pink, green, brown, grey, your day lipstick, your truly perfect customized red, and so on. But even when you know, finding right makeup colour is not easy. Many colour analysts help you get started by sending you a list of specific products, but you're still spending hours looking at so many products that it may feel overwhelming.
I loved the colours of the eyeshadows, blush, and glosses. In fact, they were remarkable. Once you know your Season, you become a very discriminating makeup shopper because you know exactly which colours will look most natural on you and you don't want to put down money for second best. Sometimes knowing exactly what you want makes an item harder to find. These products colours were right on and so were the other shades on the colour layout card that came in the kit. How could they not be perfect? They began as the 12 Season colour palettes in a PCA system that is astoundingly precise in every single person. Here is a scan of my Dark Winter card(remember that the colours will lose a little ground in the scan, but they really are perfect):
For all the Seasons, especially the Darks, I love that there are light lipstick choices already thought out for you. If you like purple or blue makeup, choose the right purple or blue so it can look artistic and interesting, instead of trendy. The fact that foundation and bronzer have been matched to undertone is just so good.
Who is the woman behind this genius? Meet Darin Wright, owner of eleablake studios and the woman who designed the Reveal Cosmetic collection. For everyone who ever thought grey hair cannot look young, think again. Darin is proof that when you know your best colours, you know your best makeup. Seriously, could this woman look more fantastic? This is so much more what real beauty is than a teenager in a magazine.
I asked Darin to tell you a bit about why she undertook this huge task, and how she became the person actually who got it right:
I have been a makeup artist for over twenty years and have found it imperative to ensure that my clients received the best possible colors for their skin. I believe that all persons should have a personal color analysis performed in order to reach their power colors, or colors that help them enhance their beauty. I created the Elea Blake cosmetic line before becoming a color analyst.  The concept was and has continued to be, to custom blend every client that comes into our studio. We create a palette for our clients one on one and have endless possibilities with our color blending techniques.

Several years ago I revisited the concept of Personal Color Analysis for my clients. I was familiar with the concept from my days in the oh, so fashionable 80's but felt that the system had yet to be refined. I was always fascinated by the concept but was not completely sold on it. I had found that some clients just did not match up with the results available at the time. I started to research several companies on the market finding most unsatisfactory until I met Kathryn Donovan, owner and creator of the Sci\Art system. I was completely and utterly impressed by her extensive knowledge and professional draping system. Kathryn's system offered the correct tools, teaching, and support.  The clients' results were so accurate!  People's personas changed and brightened before your very eyes!
More from Darin:
While utilizing this system I saw how fantastic it would be to create ready-made cosmetic colors to go with the Seasonal palettes.  For example, if you are a Bright Winter you have a ready-made collection created from that palette.  At Elea Blake we have tested each color to ensure that it matches the specific 12 Tone palettes that Kathryn developed. This task was accomplished with many a long night and a frustrated sigh. I personally reviewed each color to make sure that the color would fit into the palette it was created for. The time involved in this process was lengthy and exhausting. The result is the beautiful Reveal Collection.

The most fascinating aspect about these color collections is that there are few rules and endless possibilities! These colors are designed for the creative core in all of us. They bring one back to the days spent with colorful arrays of crayons and construction paper. They are really that simple! You can use these colors alone or layer, blend, and build them. Each color in its prospective palette harmonizes with every other color, so you just can't mess up! That is exactly the way these palettes are designed. Another extraordinary aspect about these colors, are that most of the colors can be used for a multitude of uses. Foundations can double as eyeshadows, eyeliners can be shadows, blushers can be bronzers or eyeshadows, perhaps even eyeliners.

There is also a bonus pack of colors designed for those longing for the extra spark to their makeup, with hipilicious shades that can be used as highlights, pops, or accents.  These are palette friendly optional picks. We refer to use these as eye toners, as they can be mixed or blended with all the palettes.
Darin can be contacted through her website eleablake.com , by email at contact@eleablake.com, or at eleablake studios in Chattanooga, TN.
December 26, 2010 by Christine Scaman · 11 Comments
When your coloring is stronger than your clothes' colours, then your clothes appear even more subdued and ineffective by comparison.
When your jewelry is brighter than you, you become duller by comparison.
When your eyeliner is too dark, your eyes can't balance it. The eyes closes in and looks smaller.
What is this whole concept of balance and colour in personal colour analysis? The goal is that everything you wear so matches who you already are in darkness, coolness, neutrality (meaning warm and cool at once), clarity of colour, saturation…any colour parameter, that to the viewer, your person and your decoration are as one.
A woman walks into a restaurant. She has blonde hair and blue eyes, and a pale-sunshine complexion. Nobody can see anything but the dark eyeliner and black spider eyelashes. She only wears a line of liner on the upper lid, but still her makeup is stronger than she is. She is reduced by comparison, as is everything else she was wearing, if anyone even noticed it. Taylor Swift cannot balance her eyeliner, so her eyes appear small and squinty in the face.
Actually, they couldn't help but notice her clothing. She had on a black suit. Once you got past the eyeliner, the black block kept dragging the eye back down. The blonde hair on the black jacket may have been pretty, but she looked too serious, too old, and too solid (which we translate to heavy). Her presence is reduced, and the importance of every word she speaks is reduced. The suit and eyeliner muscled their way on stage, grabbed the microphone, but they had nothing good to say. Color is always about its closest neighbor, because that's what determines how the colour looks.
Even Kate Middleton, in her engagement photos, wears too much dark eyeliner, so the eyes look smaller. There is blue in the liner, to match the dress, and once you get past the black lines, you become caught up in the blue. If the blue then sparkles, and the woman sparkles less, the woman just got duller. Human coloring usually cannot match the intensity of cosmetic pigments, let alone their bizarre effects of frost/sparkle/glitter/prismatic reflections, etc. Some women can match it with ease, but the cosmetic industry wants us to believe we call can. Think about your friends out shopping on a Saturday. Honestly, can their natural coloring balance the world of shimmer? Can most of them balance darkness beyond medium?
Oprah walks into a meeting. She is wearing a dusty pink sweater (like Mrs. Obama wore on Ellen) and soft grey pants. Oprah's natural coloring is so much stronger than her clothing colours that the clothes become insignificant. They pale even more when placed on her body.
These are separate concepts from looking yellow, sallow, or other aspects of balancing heat. The focus today is mostly on "can you match the saturation and darkness?". Matching the degree of warmth or coolness is another issue altogether, as "warm colours make me look ill". That's a different kind of balance.
–
Open this article in a new window (the link should do that automatically). Resize the two windows so you can see this one and the pictures side by side.
Now these are my impressions. If you disagree, that's ok. In fact, please tell me why so I can see it your way.
Try to slow down time as you look at each photo and answer this : What was the FIRST thing your eye took in ? The second?
Also, take the time to look at the thumbnails under the slideshow. If you put a fulcrum at the midpoint of the picture, which way would the picture tip? Would any pictures stay level? Do any effects look so out of place on the person that they seem to have been Photoshopped in after?
January Jones
The black dress, black hairband, and black brocade in the dress are all more than the girl can balance, so they seem too prominent. Blue eyeshadow just competes with blue eyes, as it always does. I saw the red lips long before I saw here eyes. The strong eyebrows save her on the L. They are long gone on the R, but not as far gone as the lips.
My deep-down reaction to both pictures is that I have no idea who this woman is.
One can always say nice things. The hair color on the L feels quite good on this girl, a point aimed at balancing degree of heat.
Rihanna
What feels like it belongs on this woman? We won't talk about the lashes because nobody alive could balance those, and as a 20 year old celebrity, she can do what the rest of us would look nuts in. The lashes were the first thing I saw when the picture opened.
The colours on the L are ok. When your eye makeup is very frosty, or blingy in some other way, your eyes get dull to the same extent, as hers have.  You may feel her eyes look pretty, but are you looking at the eye color, or is your attention preoccupied with the  makeup color or application? Think about discerning exactly what you are looking at.
The toffee blonde of the hair isn't so bad. I can imagine a sweater this colour, and it wouldn't wear her, or the other way round. It might turn her skin too yellow if she can't balance the amount and type of heat, meaning that Autumn and Spring have different heat.
The red hair on the R seems to take over the energy of the entire photo. I think it's too dark and too cool a red. Â Is it just the big style? I think it would have the same effect in the hairstyle on the L.
Joaquin Phoenix
The suit is stronger than he is. His head looks attached as an afterthought. He does B&W better than others might. Let your eyes relax and take in the whole photo without trying to look at any element particularly. Think about what you are most aware of. For me, it's the clothes.
He's not way far off the B&W. Some of you may like it on him. When the balance gets closer to being right, it becomes more subtle. Maybe it's the coldness of the black that doesn't work, rather than its darkness. Maybe it's too saturated for him.
Men usually have more intense coloring than women in a given Season. They can wear darker color because they contain darker color. If this man were Winter, I'd think his hair should be darker at this age, but who knows. Hair is (for me) the most misleading aspect of choosing Season.
Jennifer Hudson
She is much stronger than what she is wearing on the L. In that big, soft, light block, she might as well be naked. Because the clothes are less than she is, the parts of her that are showing seem larger.
On the R, not bad at all. The dress comes just to the edge of taking over, but not quite. That is saying something because the dress is A. red, and B. a big block. By balancing the dress and wearing a good lip colour, her skin clears and looks fresh, not heavy or thick. Her presence has impact and interest. She looks alive, not dumpy.
Ashley Simpson
I have no words. It hurts to look at this child. I'm so caught up in seeing vulnerability that I am having trouble peeling apart all the color layers.
Dakota Fanning
Looks real on the L. If that jacket is a bomber style, it could be great. If it goes to the knees, the lightness of the girl won't balance the weight of a big, dense, heavy leather block. It's the girl coming out to meet you in this photo, not the decorations.
On the R, the eyeliner is much stronger than she is, so it seems artificial, like it's not part of her. Then your eye sees the face but there's this nagging distraction of the black in the bottom half that keeps calling the eye down to it. At rest, it should be effortless to keep the eye on the face, and the face should have no look-at-me elements.
Heidi Montag
Hollywood's love affair with processed blond on black. Read the caption. Should have just had her colours figured out.  The facial expression on the L, the whole 2 photos, just say  "I live to please men, the fashion industry owns me, because I sure don't own myself." Forgive me, that was honest but not nice.  You might love it, perfectly fine.  Suffice it to say that the pink is better than the black, as is the makeup.
Skip along…
Emma Watson
One interesting girl. She is darkening with maturity. The medium-everything colours she wore at the beginning of the series worked well enough, and expressed the bookworm nerd persona. With each movie, she more dominates those clothes. They look duller, and duller as she gets darker and sharper.
Though the black isn't solid on the L, she has no problem wearing it, even when her lips are erased. The eyeliner does not reduce her eyes. She can balance the eyebrows, meaning that they enhance and fit believably into the whole without being so dominant as to stand apart. The white on the L is good, I don't think she's drained by it, but I usually prefer her in darkness. She has more clout.
Looking for someone real…
Keira Knightley
The girl is much stronger than the clothes on the L. This is an example of clothes doing nothing for the person. The match between hair and eye colour is interesting, Dark Autumns do this. Dark Winters don't usually, but brown eyes are more complicated than other eye colours to fit into Seasons (for me).
She is much stronger (so appears as bigger) from the neck up, in fact from the nose up, than from the nose down. Hold up your L hand up to block out the L photo. Hold the other hand up to block the R photo from the cheekbones down. Let your eyes relax and look for awhile, then take down your R hand. It's like there's nothing there. Just look at the thumbnail at the bottom of the page, it's topheavy. Depending on what's on her bottom half, she could still work this well. If the pants are the same colour as the top, her head will look big.
I wonder if she wears light colours on her body to not look so thin. Would it work on her? It's the reverse of the automatic assumption that black is slimming. Well, would she look even thinner if her dress were black coffee? I think it would give her body more solid substance, and less of a 'floated away' impression. This woman might use styling details to add shape to her body.
—
How about Natalie Portman?
Can she balance black or does it take her over? It doesn't have to be her best.
Does she dominate light colours most of the time, does the balance feel good, or do only some light colours work? Light to medium people, like Soft Autumn, can wear more darkness in clothes than in makeup or hair, IMO, so you have to consider both.
Are there photos in which something other than Natalie takes over and keeps dragging your eye back to it?
Does she need warmth? What kind? Orange, yellow, coffee, beer, buttercup, apple cider, chocolate?
Which feels more right? Pixie, hippie, sex bomb, college chic, fresh&lovely, classy&remote?
What does she overwhelm? What overwhelms her?