February 27, 2014 by Christine Scaman · 10 Comments
I've written about "How To Match Foundation" before, here.
I watched this video and and thought about how it might apply to PCA.
By far, this is the best foundation matching video I have seen. From a colour analyst's perspective, I agree with so much of what Lisa says.
1. The skin on your entire body is united. Your genetics did not put a different melanin, carotene, or hemoglobin in your hands than your back. The overtones in the face or hands or feet may be different from the rest of the body, but the undertone will not be.
2. The skin contains many colors, reds, greens, blues, and yellows.
3. I fully agree with the importance of self-knowledge, but some types of self-knowledge are nearly impossible to access on your own. You can't know your red blood cell level without measuring it. You can't know which foundation matches your skin best without measuring it, meaning comparing several different shades together at the same time. Comparison is a form of measurement that delivers greater than and less than data.
As Lisa says, the apparent skin colour is different for different parts of the face and body. And yet, all of our skin is united in its undertone. Terry wrote about this recently in her article, "What Is Under My Overtone?"
You can't know your undertone without measuring it. These things are part of our internal biology, extremely difficult to evaluate simply by external observation because they don't sit on the surface.
Many women have concerns about facial skin texture, areas of uneven pigmentation, rosacea, suntans, and so on. They have asked whether any of these compromise the result of the colour analysis, or if we should be working from neck or chest skin that is more even. The answer is no if the analysis process is analyzing to your undertone, not your overtone.
Warning: BIG digression coming up. It fits into todays' context and many others.
Defining Your PCA Service
In the last article, some folks heard arrogance from me at the idea that what we think we see is not real.
There is no judgment here. I am not pointing out wrong or right. I truly apologize if it sounded that way. If you spoke to me, you'd know that I'm not 100% sure that  my way is right. I'm always pulling back from that line because I have unanswered questions about PCA myself, Sci\ART system included. In life, there is no 100% wrong or 100% right. There is only lifelong growth. If you're waiting for 100% locked down forever, you'll wait a long time.
I do not want anyone to be uncomfortable. All I want is for your clients to be happy with you and my clients to be happy with me. The present situation, full of doubt and misunderstanding, is not good for any of us. Wouldn't our industry be healthier if clients knew what they were getting and could just enjoy the results? The present situation is keeping us all stuck in the  80s. Feelings are being hurt and business  is not progressing. Someone is going to have get brave and talk openly and fairly. If we, analysts and clients both, don't put our hands out to steady the wheel, all we'll ever be is skidding around on black ice.
Every industry exists to serve the public. People have a  desire, a need, and a right to know what they're buying. You don't have to agree with how I do an analysis. The point is not to get the public quizzing analysts and making everyone bananas including themselves. The point is to have everyone define how they do things and why. The public can then make an informed choice. The analyst gets the right clients for what they offer. Expectations are satisfied or exceeded.
Isn't this better than the way it is now, where Personal Colour Analysis implies that we're doing the same thing and nobody's ever happy and calm? Why wouldn't an analyst want her clients to know how she can help them? Why would you, as an analyst, want your business lumped with mine in the public mind, when I cannot offer a client what you can? Businesses define themselves all the time without taking offence or hearing criticism. It's normal, not harsh or unfair.
If I define my business, what I do and why I do it, it is not to say others are wrong. It is to create a space for everyone else to do the same thing. I get that the transition from  One-Exercise-For-All to Yoga/Intervals/Step/Weights/Pilates/Core/Running/Bosu/P90X  was frustrating, but I believe that someone has to lay out a path for each version can grow and improve, released from the constraints of the pack.
We could distinguish PCA services. They are totally different from beginning to end, though various mixtures have evolved to get the consumer really mixed up. There seem to be two broad categories.
Systems A to D have their colour palettes. The colours for each group are chosen for looking good and belonging together according to that person or company's taste.
If draping is involved, which drape goes into which Season was decided because it looked right.
As well as judging swatches and drapes for Seasons because they look right, so is the client's colouring observed on its own, by how it looks.  A – D observes the surface person, believing that, "You truly are what you look like you are today."
This is one definition of PCA and its desired outcome. A – D have a good argument on side. After all, we are judged on how we appear to look. If you believe in this method, the clients who agree want to know so they can find you. They will be unhappy and confused with my approach, which involves measuring palettes, drapes, and clients by multiple comparisons at every step. On your web page, define what you do and why you believe in doing it that way. Since I don't understand that way, I cannot do justice to your business. I'd be lucky to match a paint chip from a choice of 100 similar colours, never mind isolate it from a face.
Only you can market and promote your business. I am not tearing anyone down, I am simply defining my business. If my approach sounds flawed to you, I would be first to read about why. Teach me something. That's what I really want. Convince me of how I could improve. I'll send you a free book to express my gratitude.
Here's how it all looks to me: Systems J – M say, "I'm not so sure. First of all, my colouring looks different in every outfit, hair colour, and room lighting. Second, I know that humans are not good at knowing what a colour is on its own, let alone when many colours are mixed together, like in a face or in skin. As soon as colours touch, they change. Thirdly, our colours just can't be expressed in the top layers of skin, or not only there. It makes no sense. I mean, why is my face is different from my hand from my belly? I need to bark up another tree if I'm going to find the right foundation."
J – M  then say, "Even if all my body parts were all the same colour, who knows the exact colours in skin? Look at ten people with their hair covered and their eyes closed and tell me the exact reds, greens, blues, and yellows in their skin tone."
J – M stew some more and add, "One other thing. I think it all goes a bit deeper. The impression of our appearance is formed by many brain areas, not just a 2-dimensional top layer snapshot. Something else is going on here. Believe it or not, human surface skin is see-through to human eyes. Seems to me that that's where the real information is." While some human beings are better at eyeballing colours than others, and one does get better with practice, the fact is that in general, we are not consistently good at it. You have to compare them to something unless you're able to literally measure their wavelength.
J – M say the surface is not enough information, it's different for different body areas, and it is influenced by everything around it.  If you gauge foundation to the colour you think you see on the surface, even if you pick the right section of surface, you could easily get the colour incorrect. There has to be another way.
Services J  - M look through and beneath the surface at the undertone, thus removing the errors the overtone brings in. This group take the "You are not what you look like you are." approach.
Well, anyone who has spent 10 minutes on an online colour site knows that the Sci\ART-based systems fit in with J – M but they don't do things at all the same. Some don't use the gray surrounding. There is lots of variability in how Better and Worse decisions are made. Some don't use test drapes. Some take 30 minutes to know your Season, some take 1.5 hours. There is conflict about the meaning and appearance of harmony. Numerous Sci\ART- based analysts practice very close to how Systems A – D do things, by what looks right, with their own reasons for doing so. Not wrong, but different for sure. Too different to match.
None of this is a secret. It ain't a perfect world. The public thinks we're all doing the same thing because we stemmed from Sci\ART. This is not the case. It explains why I took down the Sci/ART Analyst Directory. I do not presume to speak for Australia, but in North America, the Sci\ART system has been re-interpreted so many times at this point that the name should go out of usage except historically. Let all analysts stand alone according to their practice, which they explain on their websites. Refer back to differences with me if you like, I'd be fine with it. Take down all the Sci\ART Certified banners. The public will stop expecting the same product. For my students, so that the public can expect the same product, the process isn't up for negotiation. Discussion, sure. Do I think I can control everyone forever? No, just as Kathryn couldn't. I can only separate myself from them in a public way.
Looking Is A Painting. Measuring Is An Analysis.
If we render what we see, that's a beautiful painting. Change your clothes, hair colour, and the time of day, it's a different beautiful painting.
I have nothing against beautiful paintings. A group of interesting colours that depict a version of me would be awesome. I would really love to have this. There are people who work in this way, with extraordinary taste and fascinating colour perception. I would love 1000 of these renditions. Each one is a version of how we are seen through the eyes of others. That stuff is absolute magic.
But that wasn't why I had my colouring analyzed. I wanted to know what to buy every day for the me that's always the same. Different question, different purpose and approach, different outcome. I wanted a functional wardrobe.
The consumer needs to identify what they want. It is their job to decide and to stick by their decision. Perhaps they could do their job better if they could understand that they are not investing in the same product. Both great products, but not equivalent. I know colour analysts who feel these are or should be comparable products. I disagree and advise the public to stop trying find a relationship between them. There isn't one that will redeem the time you took to figure it out.
Here's why I use my product: My issue with looking: I can't get it to work every single day, with many outfits and  makeup that is always right on my face.
I meet greenish-gray-eyed Summers that were decorated far too warmly. Her hair is too orange, her clothes are too warm, so the skin turned yellower. It could all go together if we just give her yellower foundation and took time to blend, except that her clothes and eyes create combinations that are unappealing. Therein lies Problem #1, even if we can change our skin, we always wear our eye colour. The colours in eyes repeat the colours in skin, though skin has many more. They're never different. Nature never colours anybody discordantly. Do your swatches look good with your eyes? Even True Winter and True Summer can easily have lots of yellow in the eyes, lots, but it will be that green-yellow match from their measured palette.
In too-warm clothes or foundation, she could think she has a healthy-looking tan. In reality, her eye colours have dulled and the lip outline erased. Feature definition is the biggest part of looking young (good article linked further down). It's massively important to decisions others make about us. Me, I'd want an analyst who could talk about that, Sci\ART based or not. Problem #2: too warm colour flattens feature definition. This includes too-yellow foundation. Besides,  a healthy glow doesn't come about from yellow foundation or a yellow overtone from too warm clothing (not discussing self-tanner on faces here). It comes from wearing clothing and blush that elevate the colour of our natural circulation and from correct use of bronzer.
I meet many brown-eyed, freckled Winter blends who have been observed into Autumn colours. Nobody would decorate a room combining Winter and Autumn colours. This is  not an attractive match. Our eye and clothing colours are seen together and there's not a thing we can do about it (not discussing coloured contacts here), as is the undertone because human eyes can see through human surface skin. A Winter's skin colours are not gorgeous next to Autumn cosmetics. A Winter using elephant gray and chocolate brown as the neutral backbone of her wardrobe is not making her best choices. The wardrobe won't work with her makeup or jewelry. Problem #3: from you to your palette, there has to be a functional and appealing wardrobe of clothing and cosmetics if that is what you were investing in.
I believe that we are not what we appear to be in a million different ways. My purpose is to place you more organically and energetically into your colour palette, on the same wavelength as all of your clothes and makeup, in the colours that you really are as determined by calibrated measurement. Why use the word energetic? Because I believe humans feel energy as wavelength very well if they let themselves. Now the discussion is getting too deep. I direct you two articles back to Can True Beauty Be Diminished? if you feel like wading into the Universal Energy swamp. You can always find me there.
Big digression complete. We can all exhale.
4. The area of the face that Lisa matches to foundation makes sense to me. I like to use the lower jaw and drag it down onto the backside of the neck, for the same reasons as she does. I also test five or six different stripes side-by-side. With colour, comparison is the only way to tell what works and what doesn't. I would insist on that and never buy foundation from a single test. I meet way more cool and cool-neutral people than warm or warm-neutral. The foundation range out there is way the opposite, not counting all the peachy coloured product that looks like real skin colour under department store light and like candy in daylight.
5. Wear a neutral gray and tie your hair to choose the colour. Deciding your Season or your foundation by looking requires the consultant to take what they think they see, and make more. If what they think they see is correct, great. Some cosmetic consultants are pretty darn good judges of true colouring.
If you went shopping as one of the many Dark Winters who look yellow because of their clothing or surroundings, the only thing that happens is that the error gets magnified. The consultant will make more of what you're not. Could most makeup consultants explain how to correctly distinguish and identify undertone from overtone, or just define the terms?
6. As Lisa says, once you have a colour that unites the face and the neck, meaning the right foundation for your undertone, the entire face, neck, and chest will blend together. It is the very rare person who needs to adjust foundation to match the neck because they are so disparate in the overtones.
Begin by getting the heat level of any product correct. Heat level is determined by undertone. It is amazing what difference that alone will make.
After that, choose the darkness level, which is determined by under- and over-tone.
After that, be sure the heat type is correct for the skin. Most companies over-warm all their foundations, including those marked Cool. To complicate things further, they use Spring's pigmentation to do so. Not easy to find a great Autumn foundation.
Imagine being a Caucasian Dark Winter – the difficulty of finding cool colour and Autumn type heat and Winter level lightness. Wearing wrong colour clothing to the appointment makes the job near impossible.
7. Often women come to a PCA appointment with correctors of various sorts. Once she is wearing her correct clothing colours, she has forgotten all about them. There is nothing that correctors would do or could do that foundation alone has not already done unless there is a particular issue like a birthmark, and even those are diminished greatly by wearing correct colours.
Watching Lisa work is hypnotic. The video on Marilyn's makeup is great. You will also find this beautiful video for mature skin. Great place for new analysts to pick up some good ideas.
8. I talked above about the importance of defined features for looking younger. This article does a beautiful job of discussing it. Kathryn Kalisz wrote about it in her analyst guide. This is not new information for colour analysts that I dreamed up out of the blue. People say I invented things and changed Sci\ART-based colour analysis. No, I did not. If anything, Terry and I altered the original process the least of everyone, and remain unconvinced to do so. I did notice a few things independent of other things and described them with a new set of words. Maybe folks did not recognize them.
In your correct colours, features are most defined in colour and in shape. It really matters.
Defined in colour… Though they have a place, I am not a fan of nude lips on most types of coloring, particularly when hair or eye colors are intense, or the person is over 35 or 40. It doesn't have nearly as much excitement on Lisa herself. Why pick the more exciting face? Because why pick the more boring face.
Defined in shape…How does feature definition look young? Because the opposite…think of an eroded statue, an eroded landscape. Signifies wear and tear.
Lately, I am wondering if maturing skin is an overtone change too. The surface layers appear grayer, possibly because we contain less water. In the undertone layers, we test mature women in every single Season, and I bet the very same Season as when they were younger. Many Darks, many Brights. For overtone practitioners, that surface grayness plus silvering hair is the reason they get put into Summer Seasons. Except their edges and colours disappear. No judgment here but I don't see the visual as being so good. Eroded edges are fuzzy. Looks like blur. Side by side, which of these would look younger?
Stronger? Healthier? Newer? The focused ones or the others?
—–
January 22, 2014 by Christine Scaman · 12 Comments
I appreciate every comment that has been offered on this site over the years. I also respect that those comments were made with intention to learn, but also with kindness, remembering that there is a human being on the other end.
A Place to Learn Together
By human being, I'm not referring to myself. I welcome all critique. Mostly, I want this to be a safe place to seek and find truth and the highest possible potential for me, you, and colour analysis. This site is also a record of my own growth as a colour analyst. I felt the need to remove all the videos from here and YouTube because I don't recognize that person as me anymore.
However vulnerable in the moment, old patterns need to be seen for us to separate and leave them behind. We have to recognize mind chatter about colour analysis, as about all our beliefs. Our mind is driven to protect old beliefs that were acquired years ago when that was the best we had.
In what I'm about to say, I am not criticizing anyone. I am offering you a new strength. In trying to follow these new ideas, know that you are very supported by the many who have understood this now.
Kindness in the comments would encourage me to post more photos of how the Seasons of human colouring appear in the real world. Problem is, they end up on 100 Pinterest boards and a million other places over which I have no control. I know that you would love to see them and I would love to post them but I can't protect the person's privacy. If you have no concerns about where your photo ends up and have been correctly analyzed, send me your picture and I'll be glad to post it (christine@12blueprints.com).
Some have said that Hanka can't be a True Winter (article A Blonde True Winter), or that I am not a Winter of any sort.
The Deal-Breakers
With every respect, how in the world could you know? The computer you're reading this on denies you every single tool you need to evaluate, or even accurately see, human colouring.
You don't have a grayed environment. You have a busy background that influences colours. You could be reading on your phone on the subway.
Instead of accurate lights, you have whatever lighting the time of day requires and the room you're in offers. We have no idea what any person looks like till you see them in full spectrum lighting. Students remark on how surprisingly much faces changes just by switching from overhead room lighting to properly placed full spec lights.
You don't have access to skin in the photos on this site. They're wearing makeup. I'm happy to post photos of women with no makeup if you'd like to send me yours, email address above.
You don't have drapes. Or anything else for the skin to react to. Of the many companies out there offering PCA services, I would have to hope that if we agree on one thing, it's that the 'analysis' part of PCA refers to the evaluation of simultaneous contrast effects. That word, contrast? By definition, it means between two things.
You don't even have the person! Ever met anyone who looks exactly like their photo? I haven't.
Easy to forget about the water. Until something ripples it.
Be careful about the medium. It inserts itself so subtly that we don't even know it. Media isn't selling truth. It's selling the medium. It's selling itself. The newspaper isn't selling the news, it's selling newspapers. Five newspapers have 5 different versions of the news. Only 1 thing happened. People are only 1 Season. But the newspaper changed what happened and we forget that it took up the space between us and the real event.
The lights, the gray room, their purpose is to null the medium, to cancel it back to Zero Effect, so it can't distort our perceptions in the ways it so very much does.
The Real Basis of PCA
There's one other thing you might not have. A grasp of what real PCA is actually measuring: colours under the skin in the capillary layer where the blood travels. The so-called undertone layer.
That is where the truth of your colours is expressed and consistent, despite surface changes like suntans. At the level of circulation. That's what the drapes are reacting to. We're biologically adapted to see through skin and are hugely sensitive to tiny incremental changes.
Humans are gifted with the ability to see through human skin to some degree, as Dr. Mark Changizi has demonstrated and described in his book, The Vision Revolution (discussed in 12Blueprints article Different PCA Systems, Different Results). A photo or a monitor only gives you the surface. That's the limit of what it's capable of. Only real human eyes, connected to a human brain, looking at directly at another living human is capable of see-through vision, or Xray vision, as Dr. Changizi calls it.
That's why gadgets that take photos of the surface are quite limited, unless I have mistakenly reduced their scope and they are in fact contacting the lower levels of skin. Now, if it's just a surface photo, this would follow a very different practice of colour analysis than mine. Never mind how many times each step of the software altered the colours between the gadget, the computers, and your eyes. About 4 to 8 times. Kind of hopeless.
When I'm sent photos, I place no faith at all what they show me. I don't say much because the medium has utterly clouded my analyst's eyes. I wish women would stop sending me photos. Besides, I don't believe I'm here to do it for you. I am here to ignite it in you, show you how to do it for yourself, and bring it to your communities.
Surface acquaintance may be why little machines that match foundation did not work for me. Foundation must match surface and undertone. Dark Winter surface skin can appear quite yellow. True Summer skin can tan quite golden, but when analyzed correctly with accurate drapes, the person remains a True Summer. We've proven this to ourselves in the training courses, depending on the models we had for that session. The foundation that matches them remains very cool unless they are quite tanned.
Amazing what cameras and computers can do.
But, listen, seriously, nothing against your skill. Maybe you're a genius. IDK what you know and don't know. You might be fabulous. How would I know how current you are or how many clients you've draped with excellent drapes?
I just know the medium is dangerous and pointless. You don't have access to the lower layers of the skin. So you're sunk. You have absolutely no accurate data from which to draw conclusions. All I'm saying.
Averages, Meanings, and Old Formulas
So what do you have? All you're left with are the stereotypes and the patterns to fall back on. That's all this medium can give you. It took away everything else. You're forced to use averages. The old, wrong conclusions. You look dark so you must be a Dark Season. These walls need to come down for us all to move forward.
By the way, forget the words, OK? Dark, Light. It's not about whether you look dark. Has nothing to do with it. There are dark, medium, and light looking people in each of the 12 groups. Sure, Steve Jobs dark is not likely a Light Summer, but Maggie Gyllenhal is entirely plausible.
When someone decides you look dark, they're looking at your hair and eyes. The old, wrong patterns again. Do you really see Steve's skin as much darker than Maggie's? Did you even think about their skin? Dr. Changizi has shown that humans don't register healthy skin of the same race as having hardly any colour – an evolutionary adaptation that allows us to be wildly sensitive to the slightest changes, and a brilliant one.
It's not about whether you wear dark. Nothing to do with it. Everybody has light, dark, and medium colours in their native colouring and in their colour analysis swatch palettes. Hanka is a very normal darkness level for a True Winter, seen it numerous times. So is Kim Kardashian. And they go lighter than that. And they can have red hair. And yellow in the eyes. If you haven't seen that being draped, how could you say if I'm right or not? What if I said that in the photo of Hanka linked above, the yellow hair colour is dulling her skin, lip, and eye pigmentation and from that photo, nobody has any idea what she looks like or what her native colours are?
The meaning of those words refers to how those kinds of colours react to your skin. That's it. Let your analyst worry about the words. I need you to put your attention in the right place, which is learning to match your swatch book in stores.
Does anyone see their skin as very different? His teeth are cooler. Her eyes are darker. Wait, looking at wrong things, back to skin tone. Well…I just don't know what to say. How much has to do with different ages? Between men and women?
We all play the guessing game. It's fun and interesting. A colour analyst can recognize the mind chatter, that it's just a reaction, and can clear it out when the analysis begins. She has been taught to recognize the far bigger picture.
We're stuck in ruts so deep we don't even know it. We need comparisons. Many different ones. Like training any muscle, we must give our lazy perceptions lots of different relationships, shock them, force them to adapt. If they're right, they better be ready to prove it before I tell anyone they're a Season.
12 possible outcomes, equal probability of each.
The guessing is done. The lights go on. The draping begins. You get your answer.
—–
November 29, 2013 by Christine Scaman · 19 Comments
I seem to be in a groove of seeing so many Bright Winters lately that I figure I'm still supposed to write about it.
The reaction a person has to learning that their natural colouring falls into the Bright Winter group is either delight or despair. Seldom is there anything in between. The reason for most Season misgivings comes from misunderstanding the colours or the analysis process.
Some of the information below may be hard to imagine. It's the only way I know to explain it. (Analyst who were trained by me will receive the discussion below soon in their Review Topics documents – and it will be even more technical.)
Here some come concerns Bright Winters may have:
Q: If I'm a Bright Winter, why do I look too blue in some of the Bright Winter drapes?
Short A: Because you're warmer than the drape.
Long A: Depending on the person, this type of colouring is extremely finely adjusted and very sensitive to excessive darkness, redness, and or blueness. Some people handle the blue very well, almost as cool as True Winter can handle, but they become gaunt in black. Others can develop red spots in the cheeks, like a feverish face, in too much blue-red influence but they have no problem with darkness.
To match the exact coolness level of every Bright Winter, the analyst would need approximately 4 blue drapes. And then 4 reds, 4 greens. And then repeat that for all the possible tolerances to hue, value, and chroma of every person in all 12 Seasons. Not reasonable.
Also not necessary. The analyst with a comprehensive understanding of the analysis process is prepared to choose the Season because it's better than the others, not necessarily it's the best possible choice of this colour on this person. The client shouldn't expect every Bright Winter drape to be perfection on every Bright Winter face. You find yourself inside your correct colour parameters. Sometimes, an analyst's decision feels like a compromise and doesn't make sense, but it's still the best and correct decision of the comparison.
I am a Dark Winter.
I need makeup to wear black. Makes sense, black is only automatic on True Winter.
I can wear some medium and dark True Summer colour. Makes sense, True Summer is a little warmer and more muted than True Winter. So is Dark Winter.
True Spring colours clear my eyes better than True Autumn, if the two are being compared. Makes sense, Winter is looking for more clarity than Autumn provides.
I love and can wear Dark Autumn dark colours. Makes sense, I'm more warm and muted than many Dark Winters and darker colours are pretty easy on Dark Seasons.
None of that makes me a Spring, Summer, or Autumn.
If all people were exactly the same within one Season, then all the women of that Season could wear exactly the same lipsticks equally. Not the truth at all. My perfect lipstick colour is dull and disappearing on a cooler, clearer Dark Winter. There are ranges inside each Season. If the information clues were picked up along the analysis path, the right decision will be made at the end. The analyst doesn't need to have my perfect Dark Winter blue drape in her set to know I am a Dark Winter. There might be versions of blue that I would wear a lot better than the blue drape she might have, but she learned my face, did her comparisons, knew what to look for and how to interpret it. A Season decision is a moving target until the very last comparison.
The Test Drapes are special. They're measuring and comparing. Don't look for home in them. Don't expect to be finally and ultimately perfected. You need only be better than in any other. The same exquisite tolerance to colour parameters happens in all Seasons, but because Winter's scale is so big and this colouring quite delicate, the disparity gets noticed more.
The public might not always understand. Don't pay too much attention to the chat room group. They can't know how it works because they've never been shown. All they see is the end result. One appendectomy can look like another if all you see are the people 3 weeks later. What happened in between may be wildly different. One person might never have had appendicitis in the first place. One might finally get rid of abdominal pain that's haunted her for months. Another might be sure the surgeon made a mistake, but the fact is that sutures are more irritating to her tissues than the average while the surgical technique was exemplary. Her chat room group wouldn't know any of that, but they'd make judgments and give opinions anyhow in an effort to support her.
clear water, close to white, more icy (Winter)
Q: Why is the bottom half of the face so darkened by black if I am Winter?
Short A: This is a WAY lighter Winter. Even True Winter isn't all that dark. There are many blonde and light-brown haired True Winters with light eyes. Many.
Long A: Nothing applies to everybody. Some Bright Winters, even blonde haired, blue-eyed persons, are fine with darkness. Others who might be darker to look at will have a definite upper limit for darkness. Some can manage strong darkness in blue or green, but begin having detracting optical effects in the appearance at medium gray. Some are fine with shiny black, as long as True Winter blue is extracted, but are not good in matte black. Texture matters to a composition as much as line and colour do; therefore, texture matters in personal colour analysis (PCA).
The only more ghoulish Goth than Bright Winter would be the Light, True, and Bright Spring. All four types of natural colouring, or Season, or Tone, look light, bright, and clean. What about that sounds Goth? They conflict with the dark, depressing, serious Goth look – OTOH, maybe Goth are supposed to look compromised. Glowing and Goth doesn't match. Bright Seasons are glowy. That's how their skin reflects light. They look too healthy and vital for Gothness.
From the document that I send my clients:
Bright Winter epitomizes the sugar frosting of snow and sunlight. The innocent fairy tale character could wear shimmery violet-pink eyeshadow, blush, and lipgloss, adding even more crispness and show biz with near black eyeliner and big lashes.

Many Bright Winters are blonde and blue-eyed, with a feeling of girl-next-door, like the stereotypic Light Summer, except for the strong, clear, sparking eyes. Other lighter Bright Winters look Scandinavian/Nordic Ice Princess. Although some Bright Springs have the coolness that feels like royal distance, most are more informal, bubbly, chatty, rounded in their edges, and natural in their energy.
more pigment, more gray, closer to pastel (more Summer) – where does icy end and pastel begin?
Q: So Christine, you're saying that all Brights can always take any level of saturation?
Short A: There is no Always, Must, Should, or Never in human colouring.
Long A: Textiles can be saturated beyond what you'd find in a human being. There are colours that will overwhelm even a Bright. I am saying that on a comparative scale of humans, Brights are most harmonized and flattered in the purest pigments.
icy grays made of B&W (Winter eyes)
Q: What if you said I'm a Bright Winter, which still I don't believe BTW, and I look really dark?
 Short A: Then you are a Bright Winter who looks dark.
Long A: In the colour analyst training course, my students and I spend our first morning proving to ourselves that our eyes are rather clueless about looking at paint chips and knowing their colour dimensions. I guess we could see which is lighter between 2 colours of equal saturation. Change the saturation setting of one paint chip and we lose it. We guess wrong. If we can't guess a paint chip, how much harder must it be to gauge a human face just by looking. You need a way to measure, a.k.a. drapes.
You look dark, fine. Your most important colour attribute is still that your pigmentation is very clean and clear. You are more clear than you are dark, but no rule says you can't be both to some degree. It's knowing the amount of each one relative to the other that's tricky.
pastel means more pigment + more gray (Summer eyes) – where's the dividing line between icy and pastel? is there one?
Q: I read RTYNC and Bright Winter felt too zingy. I'm not electric and flashy.
Short A: You can't see yourself. Compared to a range of other humans, your colouring feels more electric than a foggy day would. I was trying to make a comparison. Who do you know who looks foggy?
Long A: Ignore RTYNC (the blue book over in the right column). I can't write the sequel because I created what the colour world needed least, 12 more stereotypes. Back then, I knew half what I know today. Maybe there's another book taking shape that describes the real world better, the enormous variety, how people of the same Season can look incredibly different.
Why write about Seasons at all? Because it's fun and interesting for us humans to look at one another and see all the possibilities. The stereotypes are like your horoscope. Kathryn Kalisz (founder of the Sci\ART system of PCA) also wrote about how people in the Seasons can look. I asked her once what Season someone was. She laughed and said in the most cheerful voice, "I have absolutely no idea! Until they're in my chair."
That book was only intended to help you see who you're not, give a sense of how those colour energies made me feel so you could ask yourself the same thing, and give you 12 approximate palettes to make comparisons so you don't have to own 12 swatch books. It got used too literally. The disclaimer at the front says that you will not be able to find yourself accurately, or at all. Should have been in big red print.
SO CUTE!!!
The Light Summer to Bright Winter Spectrum
This picture of Julianne Hough (said "huff") came my way. It reminded me of a friend.
After thinking about it a bit, I realized that the face is like an exaggerated Reese Witherspoon.
Thing is, Julianne can do this. Is the dress wearing her? Is the makeup stronger than she is? By a lot or a little? If the hair were deeper, would she balance the other colours better? The balance is a little off but it's hard to know what needs fixing and what doesn't. Too many unpredictable variables. Just like draping a face. Reese were done like this, would the balance be off by less or by more?
Julianne looks to be in that girl-next-door Bright Winter to Light Summer spectrum. Except the eyes. Those eyes are crystal clear. Who knows what her natural hair colour is? From the gallery of images, I see that too yellow hair makes her face too yellow. Too light hair makes her face look puffed with flour. If you think of Bill Gates as average Light Summer colouring, those eyes would be wild in his face.
Reese seems to me a Light Summer. This makes sense. Winter is like an exaggerated Summer. The Warm Seasons are different. Autumn is not a continuation of Spring. It's a whole different type of warmth. In a Season circle or progression, I would not Spring and Autumn side by side; I'd put them opposite one another.
the blue – too much pigment for icy; too pure pigment for pastel > probably not strong Winter or Summer ; we see this colour in Bright Spring eyes
Q: If Winter is an exaggerated Summer, why not have a Season in between? Like a continuation between Light Summer and Bright Winter, or True Summer and True Winter?
Short A: You'd get no new colours that weren't already spoken for in one of the Seasons. I see the brilliance of the Sci\ART method of PCA, a genius that I am more in awe of with each client, as 12 stand alone groups. It makes their unique radiances strong and distinct. Smudging them into one another would dilute that and make analysis decisions much harder. Can a client blur them into each other? Absolutely.
Long A: Because real people don't drape in between Summer and Winter to my eyes, though other analysts that I respect gigantically might not agree. A Soft Summer still looks better in Summer drapes, just a little weak. A Dark Winter still does better in Winter drapes overall if you know what to look for.
Also, making a cool Season overlap into a cool Season is in contradiction with the physics of light. That's not how sunlight illuminates objects on our planet as interpreted by our eyes and brains.
Would the Bright Winter person look better True Winter's drapes than True Summer's drapes? Not always that easy. The light Bright Winter person's face loves the lightness of Summer.
We can't look at faces and know if they're lighter than saturated, more cool than light, more saturated than warm, etc. Our eyes are not capable. We have to put a quantitative measuring system in between. Those are the drapes. Even then, in the early part of the analysis, all the features don't behave the same way. That only happens at the end.
You will be wildly surprised at what your eyes will see happen with the drapes. The rug will get yanked out from under the feet of what you think Seasons have to look like. There are a lot of technical reasons for decision-making that Terry Wildfong and I train our students in carefully and thoroughly because we measure many markers at once in each face, with each new colour change.
The analyst evaluates many markers, related to line, colour, and texture, and makes a better-than choice. The markers will not be the same in every face. A Dark Winter man may wear Bright Winter saturation fairly well if his colouring is intense, but his face might look very oily. Another Dark Winter  man will lose eye energy in Bright Winter drapes but the complexion reflects light much the same between the two. We take a lot of time to learn every face because each reacts to colour in a unique and individual way.
And it can still be very difficult. At this point in my career, although I retain near dismay for how complex a PCA can be, I'm usually pretty confident in my Season decision. I saw a woman recently. We went between Bright and Dark Winter. Back and forth, back and forth. Test Drapes, Luxury Drapes, makeup, back and forth, back and forth. In the end, I decided on Bright for a selection of reasons. Not just one reason. Many reasons, which I itemized in the documents I sent her. All the analyst can say sometimes is, "This is how I saw you today. And this why."
Was I correct? I hope so. Was she so difficult because she was extraordinarily beautiful, like trying to make a child look bad? Was it because she was of darker complexion? I've invited her back to model for a training course because I need fresh eyes, a different day, and some outside opinions. Some puzzles are more enigmatic.
Sometimes, facial features are very tough to prioritize. We see good and bad things in 2 Seasons in most every comparison until we're at or near the end. This is normal and expected.
many a Dark Season eye
Students ask,
Q: Which observation is most important?
Short A: Depends. Every face is different.
Long A: There's no such thing as most important. Your eyes are not more important than your mouth. A jaundiced face isn't more important than an unfocused face. It's the totality of a face. The answer would be different for every client. Even a well-trained or very experienced analyst can be perplexed.
If a client is much more comfortable in one Season, the best decision might be to have them wear it for a while. Throw out nothing. Buy a gloss and a few inexpensive T-shirts. Adjust the hair colour. In a few months, have another draping.
—–
October 26, 2013 by Christine Scaman · 22 Comments
Something I've noticed over the past year. She is always a woman between 55 and 65. She is most often one of the 5 Winter blends, simply because the visual effect I'm about to describe is more visible in that natural colouring, but it happens in all 12 groups or Seasons. In 12 Season personal colour analysis (PCA), the 5 Winters include True, Dark, and Bright Winter, Bright Spring and Dark Autumn.
When we meet, the closest description is that the clothes she wears have faded away. By comparison, the woman isn't faded at all. Her face is lively, her character sparkly. Her hair is silver or in the process of becoming. There's lots of life in her eyes and her conversation. Why can't I see her clothes or makeup?
Beyond cute, but are those eyes real? Would Nature on her own have paired these windows with this house? Do coloured contacts look easy and calm or do they (do you) feel manipulated?
This character 's windows balance the house.
Fading Away
It's the clothes. They make no impression, as if there are no clothes. I'm used to meeting women who dress very neutrally on the day they have their colouring analyzed. I'm used to outfits where one or two items might be great, but the rest are too much or not enough in some way, though I don't know how before we see what happens with the drapes. Without PCA, nobody can get every item to be in perfect harmony with every other.
When we visit at the beginning of the session, it takes too much effort to notice the clothing, which you can't do and stay current in the conversation.  It's too distracting to keep going back and forth. Speaking with her while looking at her feels like listening to English and answering in German.
You have to tune out thinking about the clothing out to stay sane. Whatever those clothes cost, they might as well not be there. The head feels connected to a sheer, pale beige shirt and acid-washed light blue pants. The image is so unbalanced that one suspects it can only be intentional. Like the day Lady Gaga was interviewed on 60 Minutes in a skin coloured bathing suit/bustier sort of affair. It was a head with no body, on purpose. An interesting visual and psychological manipulation, of which Gaga is quite masterful.
Our woman often says, "I don't get service in stores." She doesn't mean good or bad. She means not any. The store staff isn't rude. They literally can't see her. She looks a little see-through. If we touched her, our finger might not hit solid bone. It might just keep going. She looks like her apparition version, ephemeral.
Absolutely beautiful but does it feel real? With two misty green eyes at the top, it's like beauty from another dimension. Change the eyes to powerful aqua, amber gold, or yellow green. Will you notice the rest of the scene? Will it feel solid?
Who is the woman we look at and who is the one we look through? If she's a Dark Autumn or a Bright Spring wearing Light Summer colours, we will look through her. She's coming down the hall but not in the room yet. I can see her there on the other shore but some part of her soul is delayed, not yet embodied. I'm in the field with the flowers and she's way over on the other side.
How much can you make out over there when you can barely see the flowers on your shore?
She seems suspended, as if we have to wait for her. If we interact with her, she won't hear, she's too far away. If we do speak with her, we'll hear an echo. Distant objects are muted, cool, and less defined. Close objects are more intensely coloured and well-defined.
We evolved to associate cool and muted colour with distance.
Visually, she's literally 'not all there'. That expression has a lot of meanings. Subconsciously, we apply them all. If we look not-solid, then we look airy. Airheaded? Vacuous. Vacant. Shallow. Drained. Emptied. This is not going in a good direction.
If there's another woman in the room who feels fully present, we'll be more aware of her and we'll speak to her. She'll get faster better service in stores. She'll get promotions, responsibility. We think she's smarter. People will expect more of her and put more of themselves into their communication with her. They're not rude. It's just that they see her better.
The Space Between Us
I saw Eva*, a Soft Autumn woman recently. In the wholeness of her eyes (the trees), her skin (the lighter statues), the small amount of water (Summer) and the solid stone (Autumn), the fluid and blur effects (Soft Seasons), she looked like this fountain.  You know that the fountain has to be hard for the whole image to work. You clearly see its 3 dimensions. 3D is tremendously important in translating Autumn.
Could this scene be conveyed in the beach colours (Light Spring-ish) up above in Brunarte's photo? No. The magic only takes effect when the truth has been found, when the lines and the colours belong. Would shade and fog colours (Soft Summer) work? Or does this feeling require its warmth? 
Previous analysts had found Soft Summer and Light Spring. One analyst saw the softness, one saw the lightness and warmth. The missing piece was a solid bone structure. In Light Spring, she was evenly lit and illuminated, but without solid-looking bones. I adored this woman.
Eva didn't fuss or drag up any negativity. Instead, she chose to pick up the trail of breadcrumbs. In seeing the puzzle pieces separately, and then adding back the final one, she understood so much more about her colouring that if the answer had been right the first time.
She could see the relative importance of the parts.  TMIT has been talked about before. I used an over-simplification to illustrate something, and it may have ricochet'd around as shortcuts sometimes do. Every element matters.
A colour analyst is always balancing and comparing.
We want the geometry of the face to be solid, but we stop before it gets severe.
The substance of the bottom half has to match the substance of the top half.
The illumination of the bottom half has to match the illumination of the top half.
The wrong colour: The features are un-united. If the red is too red, white is too white, blotches appears, the face looks scattered apart.
The balance: The features all belong to the same face. For some people, their truth is to have strong reds and blues. That is their right colour.
How do we know what's real? Our sense of vision has no idea. Until it gets a comparison. We talked about this a lot in the last article, Different PCA Systems, Different Results.
Eyes are the focal point of the whole person. Eyes are everything. We're magnetized to them. Nothing, nothing should get in the way.
Our eyes truly are the window, the two-way mirror, the story, and the soul of who we are.The surrounding face should be stable and secure, not floating and vanishing. The eye is framed by the browbone above and the cheekbone below. Both facial structures should be in focus, solid and well-defined on the face. A brow that blends into the skin and a cheekbone that is collapsed weaken the presence and our awareness of the presence. The jaw and chin must balance. Too much weight on one end and the scaffold of the face tips over.
As we have said, our woman's head isn't faded at all, even without makeup. The intensity of the eye colour is very high in the face. Something may be highly dramatic.  The hair might be big, easily belonging to bone structure that's stunning, all sharp angles, like she walked off the set of Dynasty. Or, her features might be lush, all swoopy and dreamy, with an gorgeous man-magnet shape. To meet, she's fun and funny, interesting and interested. She is way more than her clothing choice. Her head is fully there but her body isn't.
Finding Ourselves
I thank my dear friend Adele* for explaining to me that in her own life, her disappearance has been necessary, voluntary, and temporary, intended to create a space. She is holding and honouring a place that represents a letting go of all that needs releasing, and trusting that what comes next will be right. By making a place inside that's a little blank, she announces herself open and hospitable to anything. We see her as incomplete on the outside because she is incomplete.  For the moment, this is the truth of her.
At this stage of life, many of us women in our 50s sense a disconnect where the exterior is no longer communicating the rich interior. We can't figure out how to get the two on the same track again in this new phase of life. Adele is hiding while she tries to figure something out. I love that she knew when the time was right to remove the cloak. Sometimes, the shelter is too safe and we stay there. Not Adele. She did the releasing, the waiting, the becoming. When she was ready to know her most basic truth, she had her colouring analyzed. Bright Spring.
The change back is a little tricky. Adele is now used to visual neutrality. In her head, she knows that Bright Spring colours are where she looks most present. She knows they don't look overly bright on her. They look normal. Next to her, it's all the other colours that look faded. True Spring's juicy coral looks tired and old under her face.
Adele should run a women's support group. She is so clear on this topic. She feels no weakness or compromise.  The inside needed to be neutral gray for a while. The time for that has passed. Now, she is holding back from shopping and seeing how many old choices were just old habits. Makeup and hair colour changes are waiting to get clarity about who's underneath it all.  She's been amazed to see that her silver hair is quite yellow.
Adele and women like her have been among the most fascinating self-healing journeys I've seen. They're so smart that I just have to sit down for a minute. I see a conscious decision to retreat from our bold, bossy world, to float to wherever she is taken with trust, to feel her way through things instead of always thinking, and seeing what her real self could attract from the inside. This is why I love what I do beyond telling, that it brings this enrichment into my life while I still have so much time to become more from it.
From the remarkable quotes on this page, words by Jiddu Krishnamurti, far more profound than a mere statement about the human capacity for recursive thought,
The highest form of human intelligence is to observe yourself without judgment.
Silver Hair and Warm Colouring
I'd be a bigger fan of colouring hair if there were better colour advice out there. If the best hair colour were easy enough to achieve (Dark Seasons, Light Seasons). If silver didn't look so very good on certain colouring (Brights) or so natural and easy on others (Cools and Softs).
Plus, some of the most chic hairstyles I know are on the Pinterest pages of the silver hair sites. Send an email if Google doesn't find them for you. There are about 4 or 5. Best hairstyles ever, regardless of hair colour.
Reader Q: I was once analyzed as a True Autumn and lived that way for many years. Now the colours feel too intense for True Autumn. Is Soft Autumn now better?
I don't follow people over years and life changes, or know PCAs that have, so I'm not certain of what really happens. I do believe we soften a little and cool a little as hair shifts to white, and skin probably shifts accordingly. We must project colour differently as we contain less water. Mostly, the answer is the same one you've heard many times: It depends on the person.
I also believe we stay in our Season most of the time. The very odd person who was right between 2 Neutral Seasons but closer to the warm might shift over to be closer to the cooler one, but that's rare. I see women over 60 still quite equally spread among the 12 groups. Often, I think the change isn't so much in the best colours as the best neutrals. The darker browns and grays are replaced with the medium to lighter ones to repeat the hair.
This beautiful face would dominate Soft Autumn colour today and probably always. 
A True Autumn might shift a little closer to Soft Autumn without going that soft in the colours. She might not. I know some silver haired True Autumns. It's visually amazing. Powerful, rich, hot, strong. On that woman, Soft colours would look faded. It's only next to Soft Autumn that those colours attain their highest energy. She still needs the hot orange, the golden greens, whisky and burnt sugar, for her clothing to look energized and for her to look energized in it.
That look of blending into our clothes is too-often misunderstood as harmony. Disapperance is the opposite of what harmony looks like. Harmony looks like the highest energy the two can bring out in each other, so perfect is the synchronicity. It feels like singing at the top of your lungs. It feels like the fullest, most extravagant concert, every instrument at once and still perfect pitch, harmony, and melody. No part of the story is stronger or weaker. The balance is heavenly. Synergy means a combined effect which is greater than the sum of the two separate effects.  Your clothing, cosmetics, and hair colour bring out more of you, and you of them, than either would if seen separated.
Defining Your Business
It has been a gift to meet so many women who participate in the various silver-haired forums and online groups. So much power and support, I can tell you that it's been an eye-opener. Many would like to be involved in the training course to become PCAs (more info here). Some hold back because they feel that they don't know – or want to know – enough about makeup.
In this business, you are whatever you present yourself to be.  Just be clear about it up front. Your clients will find you if you tell them who you are. Tell them what you believe. Giving people logic doesn't make them call you. Giving them sympathetic emotion, "She really knows how I feel because that's how she feels.", sure does. The market for people looking for the metaphor or vehicle that reconnects them with themselves in an honest, loving, meaningful way is bigger than you can imagine. We are all in this boat to some extent.
I welcome the students whose purpose they can clearly state as helping others, celebrating the person that we are, finding peace in the package we were put into. Our outsides are as they are for a reason. Honouring that takes us 55 years. The freedom is like walking onto a sunny beach after being in a dark, smoke-filled room for a week. We can help everyone find it.
Own 12 lipsticks or glosses and blush, some pressed powder foundations.  Between Avon's endless range and continuous sales, Revlon's no-animal-testing, and beautypedia.com's advice on where to put your $, you can be set up without a big expense.
Develop what you love. Find ways to support the massive market segment that Adele represents. The knowledge of how to do it is already in you. Figure out how to give her what you need.
———
Randomness
My friend, Rick Beckman, takes care of this website. I'd be so lost without him. He comes in now and again, he looks things over, he cleans up what needs cleaning. He is a blessing in my life. Together, we've begun a big upgrade to improve the navigation, make it easier to find articles and topics, and create more separation between the blog, the training course, the drapes, and any new things that might come along. Rick has already begun installing things behind the scenes. If you log in one day and notice some oddness, know that it's temporary. The next day, it might be replaced with new oddness. Like free and fun side-show.
———
October 14, 2013 by Christine Scaman · 290 Comments
A Â note before we start.
Personal Luxury Drapes
Buried in a lot of facts and numbers in the last article was a feature that I wanted to be sure everyone noticed.
Remember those Luxury Drapes that included your most beautiful colours, that you watched at the end of your 12 Tone  (12 Season, Sci\ART) Personal Colour Analysis (PCA)? You can now own your very own set.
The article with more information is linked here. Scroll down about 3/4 of the page, just after the picture of the blue and aqua waves.
How Can PCA Results Differ So?
Let's talk about an issue that I'm e-mailed about over and over.
A woman has been analyzed by many systems. Could be North American or European. Could be recent or over 15 years. Could have been with a Sci\ART based analyst like me or not. In person and online.
Her colouring has been analyzed by eye, matching coloured cards and fabrics to form a colour booklet. She's been draped in 20 minutes and in 2 hours, with fabrics pieces, large and small. One company matched her colouring to paint chips from which a computer generated a palette. Some considered skin alone, some hair and eye colour. All of this in 4 Seasons, 12, and 16.
Most of the time, drapes came out with one set of results, often fairly close (say, Light Spring, Light Summer, and Soft Summer), but not necessarily. Could be all over the map. Matching by eye and computer came out with quite different results (perhaps, Soft Autumn, Autumn/Spring blends, and a Bright Spring, or a mix of the 3), sometimes close, sometimes quite disparate.
She is confused enough that to sign up for one analysis after another and find less satisfaction and closure each time.
Before you read any further – though I haven't studied the fundamental belief behind all these systems, it appears as if they agree that people look best when they wear the colours their bodies contain. If you disagree with that premise, you're barking up a whole different image consultant tree that I can't even advise about. The following applied to the folks who believe our body colours are our most flattering clothing/hair/cosmetic colours.
If You're on The Draping Side
To follow me,
(which I say in that way NOT because I invented the system I use, I didn't, Kathryn Kalisz did, probably modeled on previous systems in existence, but because I can't guarantee that all Sci\ART-based analysts reading this would agree with me and I would not presume to speak for the group,)
you have to buy into some central beliefs about human colouring and its analysis.
First is that we have A hue, A value range, and A chroma setting. ONE of each H, V, and C. Every pigment governed by our personal genetic code respects these settings. They apply to every colour we contain, all the blues, greens, oranges, pinks, every one of the thousands of colours in us. They do not deviate very much from their setting. Each of the 12 HVC-based colour palettes holds to its particular settings and does not deviate very much either.
Second. I do not believe that human vision is well set up to understand colours just by looking. Certainly not static isolated colour. It's just how we are. There's no point arguing it, any more than disputing that we see cool, muted colour as distance and hear high notes as youth. Human eyes misjudge HVC in swatches let alone the complexity of a face.
What Lauren* said is so clever:
What you see when you look at me is not what makes me, Lauren.
Right on.
I believe that we are especially limited in our colour perception when it comes to the colours of our body. With David Zyla's Color Your Style: How To Wear Your True Colors, I could not figure out my finger or vein colour. Wore myself out, as one of my favorite women said. Some might get it but I didn't know jade from teal, and were the veins slightly purple?
I could get it when I laid my swatch book alongside the body part. Then, it lit right up. Was that wrong or right? No idea. Couldn't do the finger pinch test even with the swatches. I did love his application of the colours, his individualized usage, and his artistic imagination. I loved that he disbelieves so many of the crazy myths about PCA. I agreed with so many of his words and ideas.
Maybe I have to use drapes because I'm so poor at judging human colouring or they're just what I'm used to. I can look at someone in whatever their hair, clothes, and makeup is and I can't find their true colours. All I can usually tell is that something's off. I could then start adjusting them in my mind. Darken the hair, brighten the lip. Darken the hair, leave the lip, warm up the shirt. Leave the hair, cool the foundation, cool the shirt, and lighten the mascara. It could go on for days, with no answer at the end. Being impatient, I pull out the drapes. Grant me the serenity to know what I can change.
What we are extremely adapted to understand are change and comparison. In bold pink because that's how important they are.
Cognitive scientist Dr. Mark Changizi wrote a book that is literally changing my life (I can't thank Sarah enough for pointing me in this direction.) In The Vision Revolution: How The Latest Research Overturns Everything We Thought We Knew About Human  Vision, he hypothesizes that we barely register ourselves as having a colour, a taste, or a smell. This baseline setting is vital because we are particularly tuned in to the slightest change in the baseline. Fevered skin feels very hot, yet it's only 1-2 degrees above baseline. How fascinating that all human skin of any ethnicity is very close in its reflectance of light in wavelength. Still, we're far better at registering change in skin colour of our own ethnicity, our zero setting – though we can certainly learn and improve our ability to see colour change in skin of different baseline than our own.
It's as if our entire nervous system is set to zero where other humans are concerned. That way, we can be especially sensitive to deviation. He speculates that this evolution allowed us to read one another's condition better by the slightest change in skin colour and that we're highly sensitive to it. This adaptation in our colour vision allows us better survival as a tribal, social, cultural collective. In specific situations, for instance, survival of the young or assessing the strength of an opponent, extreme sensitivity in reading very slight change in skin colour was a successful evolutionary event.
And then, OMG, it gets better, and I'm only 40 pages into it. At veterinary school 23 years ago, in Principle of Surgery class, we were given an exam question : Explain at the cellular level the physiologic conditions which cause tissues to become white, yellow, green, blue, red, and purple. Dr. Changizi answers the question in terms of the quantity of blood under the skin and its oxygen concentration superimposed ON TOP OF A COLOUR WHEEL!!!! Could barely believe what I was seeing. Got all goose-bumpy. Heart extra-pumpy.
In the course manual for students training to become PCAs, I wrote more than I needed to (what else is new?) about the wavelength sensitivities of the cells in human retinas. It's so fundamental though. I couldn't leave it out. It explains the comparison basis of human vision. Why red, green, blue, and yellow have their positions around a colour wheel. Why they're opposites in the first place. OK, listen to this: turns out that our retinal cells are stimulated by the very wavelength patterns that correspond exactly with how light is absorbed by hemoglobin under skin. Meaning our colour vision evolved exactly to see changes in blood under skin! Meaning that by knowing the stimulation patterns of retinal cells, you could determine the blood oxygen concentration of the person you're looking at!!!!!!! On page 43, Dr. Changizi says, "That synergy turns out to be crucial to our empathic ability." You just have to read this amazing book. The windows it will open…
I'm pretty sure the answer to undertone is in here. Bernice Kentner, a personal hero of mine, related it to blood velocity, which sounded a little iffy in the absence of numerical data, but that was 30 – 40 years ago. Maybe this is what she was getting at. Others have related undertone to differences in blood colour or hemoglobin – again, IDK. Could be I just haven't seen the data. It's possible. Â We all have different melanin.
But is it probable? Melanin has a different purpose. It doesn't carry oxygen. We wouldn't die if our melanin changed a little. We might die if our hemoglobin changed a little. Is Nature likely to allow all primates, and then all races within a group of primates, to have different hemoglobins? It seems as if blood colour would be more rigidly controlled than melanin, with fewer mutations tolerated, because of the life and death implications. Still, I'm open to anything. I think Changizi is on the right path. As often happens, science catches up with art.
Anyhow, sorry, undertone is still one of my BIG QUESTIONS in PCA, back on topic,
change is what we're excellent at seeing.
And comparison. Â Think about this: As the zero setting ourselves, we serve as the Control group!!!! We compare our hand, which we register as zero, to the hot fevered face, only 1 degree warmer and we say, "You're so hot! Into bed!" Â My heart beats faster just writing it. The miracle that is Nature.
The book is awesome. Not medical or doctor-y or science talk at all. Written like a story with huge mind-blowing ideas on every page. I owe you, Sarah.
Third, I do not believe that colour is well set up to be understood in the first place because of how much it's influenced by whatever's around it, which is why my drapes are a solid colour and a lot of it. Colours change one another. When energy fields come into contact, they change one another.
Even at a distance, they change one another. While a drape is swinging around the client's head, before it has settled on their chest, the face is already being profoundly altered. A reminder that students have heard and heard and heard: DROP-THE-DRAPE. Drop it right out of eyesight when assessing a face. If your eyes can see it, your perception is altered by it. I might tattoo the words on the palm of my hand or have a really nifty sign made up.
Not All Drapings Are Equal
A person who's been draped many times will have noticed big variation in drape sizes, colours, numbers, method of interpretation, order of use, colours within any Season or group, and particular name of the Seasons or groups.
Can draping be flawed? God, yes. Everything can.
Wouldn't it be great if the all the above steps were standardized? God, yes. Or even within one company!
So we're taking a hard look at it. We're making drapes in controlled and consistent colours, set after set. We're talking about alumnus refresher courses from Terry. Finding standardized ways of draping and teaching.
Inside our group, we're dragging everything out under those brutal full spectrum lamps and taking a hard look at it. Truth matters to me. I don't care how uncomfortable it is. The hardest part of fixing most problems is knowing what they are in the first place. Giving honest feedback is tough, something I recognize sincerely and feel a lot of gratitude when I receive it.
We're getting over our fears about change, our embarrassment at having conflicting results, the projects we worked so hard on, what clients will think, and pulling it all apart. In my over-transparency, I'll put my problems on the internet and let everyone weigh in. There are great ideas everywhere, very often outside the industry.
And everything is getting better.
The consumer's role
I would like to see the clients take some responsibility here.
When they're ill, they decide between consulting a naturopath and an M.D. Nobody expects the two to be especially similar. Disagreeing results are actually expected. We'd be surprised if they agreed. We allow them to be apples and oranges. Neither is foolproof. Does it mean that they do not improve our lives? Of course not.  When it's good, it can be transforming.
In choosing one, the client must decide what they believe. About having your colouring analyzed,
Do you believe that neutral gray surrounding matters to accurate colour measurement or do you not? Would you say that it is crucial? A deal-breaker?
That full spectrum lighting is the only way to render every wavelength (colour) evenly?
Do you believe that humans can have trouble judging colour by eye?
That computers and photographic equipment alter colours at each step of software translation?
(If you answered No, Maybe, or Sometimes to any of the above, seek analysis services from someone other than me. Before you see them, accept that the outcome will differ wildly from what I might say and that you're going to be OK with that because you understand that eyes will think they see 5 Â colours if they see 1 colour in 5 different contexts.)
Ask the analyst if you're not sure. Whether they call the groups Seasons or something else is the least of your problems. That barely matters. Before she signs up for one more PCA, the consumer needs to ask,
- what is the source of the colours you're giving me?
- how do the groups of colours, whatever you call them, get eliminated or selected?
- what's the basis for the groups? why are those colours part of that group?
You're going to have to decide. I'm not here to put down anyone else. I explain the core beliefs of my practice. If other systems could do the same, I'll link to it. I'll post it on this site. We all have something to add.
I simply suggest that various methods can't be dovetailed together. There is no point in wondering why they can't find common ground. You might as well stop trying. We diverged way back at the beginning. You're comparing the Big Bang Theory to Let There Be Light. It's a square peg/round hole relationship. It ain't gonna happen.
Maybe you'll say, "Well, how 'm I supposed to know? I'm the consumer. It's all you analysts out there who have studied colour theory. Why can't you guys figure it out and tell us, once and for all?"
Great answer. True answer.
The public has not the context, the theory, or the experience to make these decisions, though they love to hash it out online. Unless you've watched many drapings and followed the practitioners of the by-eye technique (which I have not), you don't really get either one, let alone where they might come together. Sometimes different words are being used to describe the same thing, and even that is rightly confusing to the public.
Maybe an analyst who has studied all the systems could find an accurate way to merge them? After all, the systems are all looking for the original body colours. Should be simple.
I'd love to see what someone comes up with. It's easy to learn all the theory there ever was and find every reason why no system has 100% final say. Sooner or later, to be a colour analyst, you'll have to pick one for its strengths, learn how to compensate for its flaws, and crawl around down here with us sinners and losers who do our best to analyze human colouring every day.
A certain client, with a broad-minded approach to life, might see both naturopath and MD. She might look for what works for her in the advice of each. She might see them as an extension and expansion of the other, adding more layers of approach and interpretation that are fascinating in themselves. She would look for the strengths in each approach. The advice that didn't jive, she just sets aside for now with a reminder in her calendar to take another look in 3 months.
 
Why draping?
Because it is based on what we're good at seeing: change and comparison in a calibrated measuring system with no other colours present.
Draping takes a human weakness (our ability to see the colours of skin) and turns it into a strength (our ability to register the slightest changes in reactivity of skin when given comparison) by utilizing an ability that human colour vision is massively adapted to see and see well (skin colour alteration from baseline).
The purpose of draping is not to be a wrinkle eraser. It is do determine your baseline. The truth of you. 
If you've never watched a calibrated draping or still believe there can be no blonde or red-headed Winters, I can't give your opinion much weight. There's so much more to it than people realize when it's done correctly. Ask students who have taken the training. I think many were more than a little surprised. And these were mostly people who had studied all the books and websites.
None of the big names in PCA ever warned against draping, that I recall. Bernice maintained that draping always had the final say.
Online groups talk about hair and eye colour. Why? Because it's what they see most prominently. As humans, they're not programmed to see the skin colours of other humans (nevermind that cameras don't sample colours the way human eyes do and therefore arrive at different results). If asked why all the talk about hair and eyes, they'd say, "Because skin doesn't really have much colour. It's hard to talk about it." YEAH!!! That's the whole point. It doesn't. But when it changes, even slightly, we have seen it over thousands of years of evolution linked to our very survival. Cameras can't do it but human vision is all over it.
Why draping? Because it's the best way of compensating for the tricks our brain plays all day long as it adjusts what our eyes take in. You don't believe that all we see are adaptations of reality? That what we see is highly inaccurate? Google 'optical illusions'. Vision isn't designed for accuracy. As Dr. Changizi points out, evolution doesn't care about accuracy. Evolution cares about spreading genes around.
Hair&Eye Colour
Hair and eye colour are relevant to PCA and human colouring determination, but not in the way folks think.
Hair is a body colour and contributes to overall harmony, no doubt. But hair is only melanin, a limited representation of our colouring that doesn't change a whole lot with clothes. It's made of many colours. Some analysts may be excellent at finding its true colours, but the public seldom is – either because they've altered it with their clothing (a Dark Winter wearing Soft colours) or don't see it as others do (a Bright who thinks she has mousy hair because it's medium beige brown). We're not really good at seeing hair changes. Could be why hair is limited to so few body parts in humans.
Eyes? The lines can be informative, but they're not tight data. Colour is somewhat useful, more its distribution patterns than the colour itself. Nobody ever talks about colour clarity. Why not? If we forgot about eye colour per se and approached it as HVC, we might get closer to the truth. Sorry, digression, anyhow, eyes are complex, multicoloured, multilayered entities full of mirrors and windows. Too much physics, optics, and reflection going on. Huge and gigantic importance if you know what to look for and are given comparisons.
A moderate approach
I have the deepest respect all the prophets and visionaries that laid the foundations for modern PCA. So often, a prophet's words and how they got used differ widely. No seer who came back today would tolerate the labels that got put on him or her since their voice went quiet. Rules get hammered into place that the original thinker never intended so rigidly. Â The focus gets turned around, the dogma is over-defended and over-adhered to, while the creator would have a much more welcoming and tolerant viewpoint.
Decide to just enjoy the process. Consider that there is no person, system, colour collection, medicine, or anything else, that can utterly and finally explain us to ourselves. Enjoy the style, the artistry, the creative excellence of every approach, and the endlessly fascinating opportunity to see ourselves through the eyes of another.
—–
May 9, 2013 by Christine Scaman · 17 Comments
Anyone who knows what personal colour analysis is, rather than what it was, lives with a growing sense of how well it works and how much it can improve your choices. The system divides human colouring into several groups, 12 in the one that I use. Since there are far more than 12 kinds of colouring once you get into the subdivisions, not every aspect of each group will apply equally to every person in it.
As you find your private garden and arrange the flowers and furniture to suit you, you ask some excellent questions. L sent me this,
    I've been very happy with my Soft Summer colors and they've made a

huge difference overall. The issue is though, that my hair color is just so

much warmer than my palette that many of my neutrals don't look that great.

I stopped coloring my hair a couple of years ago and it's neutral medium

brown at the base and the lengths are quite warm, perhaps a light chestnut

color would be accurate with even lighter ends.  This warm brown just

doesn't look that wonderful with all the grayish-taupes which make up the

majority of my neutrals. As an interior designer I wouldn't put these colors

next to each other, so it bothers me to do so when getting dressed.

According to old pics and my mother, this is my natural color. I had

forgotten that since I've been coloring my hair for over 30 years. I'm just

tired of trying to use toners and shampoos trying to cool it down.

I've been looking at other companies SS and Summer fans and found wonderful

browns in the CMAS Summer fan, and Lora Alexander's (www.prettyyourworld.com) Soft Summer fan.

I was just curious about Sci-Art's and your opinion about hair not being that

great with the palette since you cover it during the consultation.

Overall, I've discovered that I lean a bit warm within Soft Summer and I

really wish [the present palette] would give a wider range of neutral browns. I

own the Soft Autumn fan and I don't need to go that warm, but just a bit

redder, rosier than my [present] fan.
Neutral to warm? Neutral to cool? Who knows? We'll have to measure it somehow. That's what the drapes do. Our eyes alone are not able without imposing some errors, because of how eyes and brains work. And because of the most misleading thing of all…assumptions.
Many of L's comments could apply to all the Seasons fans. In any Tone, the likelihood of including even half the possible hair colours is less than 50/50 since hair colour is only moderately tied to Season. Why is that? My guess is that it's because hair colour comes from melanin. Skin colour comes from melanin, hemoglobin, and carotene. Hair colours are an incomplete version of our truth, though what's there is real and harmonized with us nonetheless. Just not detailed enough to do a PCA with. Hair also doesn't change enough in response to colour to take accurate measurements. Skin tone does, therefore we use it to guide a colour analysis.
Soft Summer doesn't tend to vary as widely as some but it certainly ranges in darkness, though it remains on the cool divide of neutrality. In all 12 Tones, eye colours seem to me to be more closely resembling the skin colours contained in the colour analyzed swatch palette, and yet they can appear very warm in persons of this Season. Test them and they still have the best energy in the cool-neutral Soft Summer drapes, not the warm-neutral Soft Autumn drapes. Why isn't eye colour tightly linked to Season? Similar reasons to the hair, adding in the Rayleigh scattering that makes the sky blue, and other aspects of the physics and biology of an eyeball, such as how it's pigmented, where its blood layer is located, how it reflects light because it's in a water-based jelly, and many other factors.
Soft Summer eyes can be darker, lighter, warmer, cooler. As long you give them what they care about most: colours that are soft.
A warm-eyed Soft Summer must mean that though we see lots of warm colours of yellows, golds, and oranges in the eyes, these are present in their cool-neutral versions and are outnumbered by the greens, grays, and blues of Soft Summer. You would think the two Soft Seasons' yellows and golds to be quite different until you try to harmonize a colour palette and realize how close they actually are.
Soft Summer is also a Season where the Neutral persons are often quite warm, on the 49/51 divide between the Soft Summer and Soft Autumn. An analyst needs to be on her toes and own a seriously good set of drapes. They say that our hair and eye colours are among our neutral colours but I agree it is so if you know the real colours of your eyes. If you match what you think you see, which is never what colour really is, you'll go too warm for your skin and turn yourself a little dull and jaundiced.
Whoa now, that's a Winter eye! Same colour family, cool-neutral hues, similar value level (lightness/darkness), but what's different? That third colour dimension. And the type of heat, which appears more Spring-yellow than Autumn-gold. Whole different feeling.
How can True Winter or Light Summer be a redhead? Combine their yellow and their red, I would think. Every Season has both in their own versions. The hair tends not be orange, it's redder than that. But both have yellows, nearly primary yellow in Winter's case, which is why their green drape can look so yellow in some situations.
L. is colour savvy enough to sense the best solution, which is to move very slightly to a warmer place without losing the harmony. Soft Summer skin is happy to negotiate on warmth of hue as long as the colour stays soft and dusty, not intensely saturated. In my Sci\ART drapes, there are 3 drape colours, identical fabrics, that are used in 2 places. The Soft Summer and Dark Winter burgundy red test is the same. The Soft Summer face is not as flattered as it could be. The client notices that. Seeing the difference is a better learning opportunity than if I just babble on about colour dimensions, because the client sees that she needs to buy dark&dusty, not dark&densely pigmented, and that darkness is not her shopping challenge issue. Saturation is. It's a strength of the drapes, not a weakness. Makes me now wonder if I should put a few 'don't go here or here' among the Test and Luxury Drape sets that I assemble. But no, you saw those during your 12 Tone colour analysis session.
Ah, back to Soft Summer eyes, neutral but cool, and soft soft soft.
Only dyed hair is, or approaches, all one colour. Natural hair has many colours to make an overall tone. You might see one colour but the rest of us don't. Â How it reflects light and shows its colours requires its true colours to reveal the correct tones. Soft Summer has a drop of gold in her hair, not yellow. She is not a great blonde. A True cool Season in even slightly warm clothing or makeup has yellowed, dingy colour. If it's silver hair, it looks like smoker's yellow-gray instead of their beautiful clean silvered gray. The foundation colour must be accurate, hard to find in today's overly yellow base makeup selections.
Others don't see the discrepancy in our hair as we ourselves might. We don't see hair as an object of one colour like a wall or a pillow. You might not pair those objects but they're not coloured with hemoglobin, carotene, and melanin. We sense that living things are  not coloured in the same way as objects, and that man-made objects are  not coloured in the same way as Nature's inorganic objects. Despite the difference, we are able to find the harmonizing colours and the relationships between them, as us and our clothes.
We can bring colours into our harmony too. Because it's applied to our face, makeup interacts with the pigments in the skin. A lipstick that swatches on paper as Light Summers might fall flat on some Light Summer and be lovely on some Light Springs. This is called Making The System Work For You. Clothes don't change so much. No question, in the same way that the drapes have an effect on us and we have an effect right back on them, so do we change our clothing colours somewhat, just not to the extent of makeup because of how it's used. A Bright Winter can change True Summer's beautiful, cool yellow into a grayed piece of cloth that's been washed too many times.
What kind of eye is this? Soft or saturated? Neutral? How Neutral? Spring's yellow heat or Autumn's gold? Of the 3 colour dimensions, which one matters above all? Â I have no idea. This is why I can't look at photos and know Season. I have no comparisons and no ruler. All I can say is what I always do, whether I'm shown a photo or a real person in front of me: "Could be this or could be that." If it's a real person, I can say, "Where's my drapes, lights, and gray background when I need 'em?"
L. knows that I would never advise any woman to colour her hair ever. Her natural colour will always be her best colour. Sometimes we can decorate up a little and keep the balance, and that's good too. My advice is to save herself the time and money and wear her natural hair. Once  her hairs grays, she'll only look better. Gray is what the Soft Summer does better than anybody because gray is inherently cool, as they are, and they start off with more of it in the natural colours that define them than the other colouring types.
If L.'s discerning eye prefers to warm a few of her clothing browns, excellent. She has to feel well in what she wears. There will be no repercussions as long as the harmony is maintained (more on that in Getting More From Your 12 Tone Swatch Book). There would be more substantial repercussions if she tried to alter her hair colour.
What about L.'s question about the colours present in the Sci\ART palettes? Without stirring up a nest of hornets that have finally gone to sleep, I'll take a guess. Only a guess. Please don't come after me on this, I have no valid opinion to offer so I won't say much. I do not know what was in the head of the person who designed the palettes. I'll take a shot: As I understand the history, at the time of her passing, Kathryn Kalisz was adjusting the Season palettes, as she probably did a few times over the years for different reasons. She deeply wanted people to feel comfort in their colours, but some of the feedback sometimes said that the colours were too much, probably more in the saturated Seasons. Part of the reason for the choices may have reflected this, though I doubt it was the bigger part of it in this particular instance.
There was (is) also the question of whether the Neutral Season colours should be closer to the parent Seasons, as Soft Summer to True Summer, or to the other Neutral with which they share the most important colour dimension, as Soft Summer and Soft Autumn. Is one right and one wrong? Does there need to be a hard rule? I would say No and No as long as the dimensions of each Season is respected, though I'd be thrilled to talk about it. Where does one cloud in colour space end and the next begin? Is there an overlap? How big is it, what's the rule? How big should it be, different question? You have thousands of colours. Maybe one day, someone will make 4 Colour Books of swatches for each Tone, not just 1. Smart woman that L. is, she found other options that contained what she was looking for and she knew how to select those that applied to her.
This completes my long-winded way of saying that L. made great choices and decisions on her own
Nothing I love better than a woman empowered to work through the many choices about her best self, in any context, and come out right. Discernment is a beautiful thing.
—-
January 21, 2013 by Christine Scaman · 13 Comments
I met with Chantal* and Rita* within a month of each other.
Chantal's hair is cut in a short, wash and wear style. The top layer is very yellow, while the hair beneath is medium-dark brown, entirely natural. She is in her late 50s and will probably still have yellow hair in 20 years. Makeup took away 15 years and showed us a very defined bone structure, with high cheekbones and a nose that tips up at the end. Her expression is focused, questioning, and very alert. A personal colour analysis (PCA) long ago said Spring, which we agreed seemed reasonable. She loves colours. Where most women arrive wearing black or no-commitment colours, she had on a lovely green blouse.
Rita expected to hear Light Summer. She does appear fair, with blue-looking eyes and medium brown hair, coloured to a red-gold colour that works surprisingly well, a bit like rose gold jewelry. Although seemingly light of skin, hair, and eye, it was something about her expression and the shape of her features that put the geisha image in my head. Young, exotic, yet apart, on a Caucasian woman in her 40s.
These women have a lot in common. They live practical lives and make practical choices. Both are sensible, serious, organized, quiet, thoughtful as in pensive, and introspective. Neither is rapid in their movements, impulsive, random, giggly, youthful (except to look at), overtly cheerful, or chatty. Nor are they blunt, direct, or sharp in the slightest. They are very polite, pleasant, and hold their cards close.
On meeting them, the impression is light and warm, except that the intensity of the eye in the face is compelling, rather than blending evenly into the face and equally with the other features. The eyes seem like 'more'. This is not an impression I get from the brown-eyed Bright Spring, maybe because hair is usually darker and the overall look is more balanced.
In the world of 12 Season colour analysis, the natural colouring known as Bright Spring takes its pigmentation from the Spring qualities of colour (warmed by yellow, pure colours, not very dark). Winter has a little say, causing the colours to be cooler, redder, bluer, darker, and even more pure than Spring alone. Bright Spring is a colour rush.
Accepting Bright Spring, or any Season, from the draping is usually easy. It's a done deal by the time we're finished. 9 in 10 people can easily see their appearance change. It is what it is. The makeup is harder to accept. The conundrum of "I don't recognize myself." and "That woman in the mirror looks fantastic. Why is she acting like me?" takes time to sort out internally.
The book RTYNC (in the right column) and the documents I send clients  (similar to the book, but they continue to evolve as I learn and widen my own experience) suggest that Bright Spring looks most consistent with their natural appearance when they dress as activated, energized, bursts and squirts, crazy zigzags, a sunny morning after a freezing rainstorm,
combined with the delicate, a chandelier, gold foil, tinsel, cinnamon heart candies,
and the young,  a large or small shiny coloured purse (Bright Spring is not medium), hairbands, sheer coloured tights, and mod looks. A little sharper than Twiggy daisies.
Cirque du Soleil. The motion, physical vitality, and adrenaline of the trapeze. Coloured spotlights. Body paint.
What if you're really a denim and khakis, Old Navy T-shirts, practical jacket, medium black purse, brown suede slip-ons kind of woman? What if you just like to look medium and not one of those qualifiers connects with you at all?
Some questions came up.
1. Â Can you confirm that colour 3.3 (from the True Colour Australia Colour Book) is a very dark brown? What would you call it?
Yes, but to me equally gray as brown. I think of the colour of a seal. Bright Spring's grays and browns are uncommon, very hard to find in cosmetics, and don't have easy associations for names. They're just colours I memorize and look at again often. Most important, the colour is not earthy.
2. What is the difference between black and coal?
The image of coal is to illustrate the darkest black&white gray possible before flipping to solid, dense black.
3. Â I noticed that you show lots of gray shoes in the emails while the book suggests using hair colour to choose shoes – I would feel more comfortable with the yellows and browns of my hair colour as I'm not a big fan of gray – do you see that as a good choice for me? Â And is this boot close enough to my hair colour, which is darker underneath? Â I'm not sure I can see myself trying to find or wear light yellow boots/shoes! Â If this is too tan, too earthy, is there a way to work with that? Â 
The boot Chantal asks about, above, is here at Roots Canada.
Overall, I think they're fine. No two women will wear their colours the same way. I like that the boots are not too dark, orange (a bit orange, but lots of yellow), or lumberjack, with heavy treaded soles or cowboy feelings. Your energy isn't really mesa or Cheyenne. These just feel natural, which is how you feel to interact with. You have no pretense or drama in what you choose to share. So in that sense, I like their authenticity and ease. The boots don't feel like they have something to prove and neither does Bright Spring.
They are quite warm in colour, warmer than you are. They may not go perfectly with your new clothes colours, even if the clothing style is great with the boots. Wearing your hair and eye colour is one of those areas where women have to decide for themselves. I find that it can get you into problems when you interpret your hair or eye colour incorrectly, which we all do, all the time. Eyes have 20 colours in them at least. Hair is not a good indicator of Season, but it does have the same warmth setting as everything else about your colouring. This is common with True Winters who have apparently warm eyes and hair – if they wear those colours, their skin turns yellow, and there is conflict with the rest of the outfit.
For Bright Seasons, hair colour is the most difficult to understand and replicate. If the colour swatches show more gray, it's because you are at that coolness level. Brights look poor in brown eyeshadow unless it's the cleanest colour (no orange, no muted, no earthy). True brown can become mud on these faces. The clarity of your pigments can turn even medium browns into looking heavy and clumpy. But it's important not to discard every item – I would wear these boots for sure, just with the warmer colours of your palette so they don't seem like outsiders.
How about the choice above, linked here, also at Roots Canada?
4. Â I'm having trouble seeing myself as a high contrast person. Â Is this something that I take on faith as revealed by the drapes or can you help me to recognize this in myself?
No. 1: If we define contrast as distance between lightest light and darkest dark, then you're a medium to medium-high contrast person. You don't go to white or black. Â That's value contrast. Now, your eyes are extremely intense in your face, giving a sense of a pretty wide span from light to dark, as you have, but not maximum.
Position white and black in your head. Now put a dot at a darkness level around medium. That's the overall darkness effect you're aiming for. You'll achieve it using a span from yellowed-white to coal. Clearly, light and medium colours will be necessary, and the more dark you use, the more light you balance it with.
Above, Â medium value contrast, yellows with blues, sharp line distinctions in the foreground. Bright, sunny, warm. With every bit of black that's inserted, the whole thing dies a little. Save it for tiny bits just to sharpen the edges and bring focus.
No. 2: There's also colour contrast, distance apart on the colour wheel between two colours. You are colourful to look at. Your natural pigments are quite far apart (yellow hair with blue eyes, on some, we see light skin with golden brown eyes), which is why I find complementary colours so good to look at on warm Seasons. They are a logical extension of the natural appearance.
Medium value, sharp edges, a trace of black, neutrals with colours, the pants and T-shirt, the blouse and the earring.
No. 3: I like to see very sharp, clean edges between colour blocks on Brights because that's what you look like, not all fluffy and blended and soft. That's not contrast per se, but sharp divisions look more contrasting (is there line contrast?), it's just a way that clear colours look good. You are moderately sharp to look at (bone structure, eye intensity, haircut is not feathery). Clean edges are a logical extension of the natural appearance. If you follow the guidelines you are made of, your clothes become yours for a reason. They seem connected with you.
This is Bright  Winter – simpler, symmetric, darker, colder, with only a faint warmth. Black is half or less of the whole or the whole thing dies a little. Black sucks in light in itself and steals it from everything around it – almost shameful with the purity of the Bright Season colours, and a delicate balance even for Bright Winter because the light is faint and will lose the fight with a black wall.
You really can mix and match quite freely in your Colour Book, aiming for an overall darkness effect that's about medium (there! a medium thing about Bright Spring). Allover light or dark isn't so good. You are not monotone to look at. Inserting a colour somewhere is always necessary. Inserting a big colour block plus another one is even better.
Whether it's lightest with darkest or medium with medium doesn't matter too much. Your Colour Book duplicates your inherent lightest to darkest range exactly so you're safe moving around in it. If I were to do the Colour Equations again, I'd lighten Bright Spring up even more, with bright blue, stone,  or white pants. The only groups that  make any sense to me in white pants (their white) are the Brights. True Winter, it would depend on how it was done.
In the client's document, I changed two paragraphs to read this way:
This is Spring-like colour worn in a Winter's way – meaning that you will wear your bright, clear, warm colors best, but using 2 or 3 different colours at once, and with moderate contrast, not as high as a real Winter would wear. Contrast defines how much distance exists between the lights and darks.  High contrast implies that you wear the lightest lights and the darkest darks together. You are fine in these combinations, and equally good when combining your midtones.

With colour this bright, especially if the line between the colour elements is very crisp, they will look contrasting. They will not be like a watercolour swirl, which creates the problem of grayed colours when complements combine, quite opposite to the properties of the colours you are made of. You probably have medium-high extremes of lightness and darkness in your skin/hair/eyes, so you would repeat that in clothing and makeup to look balanced. Your palette does the thinking for you in this regard in that it comes close but not all the way to black and white.
5. Â You didn't mention pearls as a choice for Bright Spring – I have a simple strand – will it work?
Anything will work. Like diamonds on a Soft Season, it's not a natural fit but that doesn't matter. Wear them anyhow if you love them. This is how you make your Season yours, your personal brand of dissidence that lets us know you better. It has to work for you, not the other way round. I know a Light Summer woman, the epitome of gentle grace, who wears the most beautiful, large rounded oval, slightly dangly, super sparkly, aquamarine earrings. It's brilliant. It says to me "I love my life so much that I can't hold it all in."
No matter what we do, as gardeners, cooks, doctors, Seasons, we learn the discipline, we figure out the shortcuts and what we can get away with. Then, we decide how we're going to break the rules or mould them to suit what we bring to the game. That's just life lived with complete freedom of expression.
6. Â I have a sweater in yarn that combines several bright colours, alternating the colourful yarn with stripes in a dark / neutral colour. Would it be more flattering to stick to a solid colour?
Brights look great with many colours at once, just not blended together (blending colours causes either a watercolour effect, or the graying of mixing complementaries that makes the muted colours of Autumn and Summer). Side by side complementary colours or with a neutral colours, both are terrific on you. Stripes give energy.
There is a taste factor. You might like your colours blended together and that's not wrong, just not what my eye prefers because it's hard to maintain the high purity of each pigment. Â Be careful that the yarn isn't comfy/chunky/heavy looking, especially if you're working in neutral colours. It risks getting too homemade looking in that Autumn homespun way. Pick something young, Angora, sparkly, smooth. It should not look back-to-the-land. It should look brand new. Fun colours are always better on you, since colour is like your neutral.
A blue-eyed Bright Spring is very colourful to look at.
Your hair, eyes, and skin come together like this. You are beyond just colourful. You are coloured in complementary colours (blue eyes, yellow hair). That's an extreme, or a type of contrast. So is light, warm hair on top, dark, cooler hair beneath, another type of contrast. The warm-cool in the colouring at once is true of all Neutral Seasons, but quite bright and alive here. To the viewer, it feels energetic and young.
On Bright Seasons, colours seem more at home than neutral grays and browns. Colours become your neutrals. Every Season has its extremes and only that type of colouring is completely at home and at ease in them. As Susan said so well, black is dressy, but only on True Winter is it casual wear. That's what 'at home' means. It is that easy that it becomes your anytime, anywhere, the one thing you don't plan around, where you can hide and relax. Having said that, nobody is at their best in head to toe black. Nobody.
Black is only thought to be dressy. Usually, it's detracting. It can make textile look more expensive, yes. It is easier for marketers to sell us a ton of one thing than have to keep changing production lines, yes. The Dark Winter wears it well enough since it's dark, but it begins to transform into the solid wall that it is on everyone but True Winter, so they warm it up. Walls are not entirely foreign to Dark Winter's energy.
On Bright Winter, there are no walls, there is excitement. They are better in white than black, and a so-slightly yellowed white. Black shouldn't be more than half the overall look. Thankfully, both Chantal and Rita knew to avoid it. As Bright Springs, a thin stripe of it here and there is fine but not more than that or it does what it always does – makes the colours dead. It sucks in all the light around it, which is an absolute shame for Bright Spring, the clearest, brightest colours that exist. The overall effect is gasping for sunshine.
7. Â I was very surprised to read that Spring is strongly associated with triangles and diamond shapes. Â I feel more drawn to squares in fabric (linen plaids, cotton madras, cotton checkerboard print) and rounded shapes in jewelry (beads, hoops, circles). Â Any comments?
Your preference. Those shapes are what I feel. Some see triangles as a Winter shape. Squares express more practical, natural, durable, serious, productive energy – maybe truer to how you have seen yourself for the last 20 or 40 years. Could be that the next 20 will be a little different.
Four years after my PCA, I was able to pull in the drama of Winter and could tell where the Enough line was. I couldn't have done it 3 and 1/2 years ago. It cannot be assimilated in a week, a month, or a year. But you do continue to move closer to your center, hear your guides more clearly, and choose what is and is not the real you.
8. I'm having trouble thinking in terms of adding fun to my clothing. Â Suggestions of nylon, satin, trims, ruffles!! sound very girly, not a look I've ever worn or feel very comfortable with – any suggestions as to how I can approach this?
Bright Winter and Bright Spring read the style suggestions and see this
or this
or this
All I'm saying is that you're not this. She is beautiful on someone else.
Start with the colours. Only the colours. Stay inside the lines you are comfortable with today. Pretty soon, they will loosen up and you'll find some extra breathing space inside them. Â You might try yoga clothes instead of gardening clothes, as an example. The clothes at Lululemon, Athleta, Title Nine, MEC are often superb on Bright Spring and way better than rugged wear.
There is no need to ever get fancier than that. Nylon is a windbreaker. Satin might be a scarf. Forget trim and ruffles, and glitter. Not everybody does everything. The point is to get energy, as movement and saturated colour, into your look. Workout clothes give you that.
9. My biggest challenge is with the repeated descriptions of Bright Spring as light, delicate, charming, and adorable. When I read these descriptions it starts to feel like maybe I'm not really a Bright Spring after all.  Could we have made a mistake?
The most aggressive woman I know sees herself as nurturing. It shocked her beyond belief to learn that in the character assessment at work, every single person pulled out the Highly Competitive card. A very controlling Soft Autumn. Bit odd. And yet, she is absolutely nurturing.
A True Summer of very classic proportions, in fact quite straight in the hip, sees herself as extremely curvy. In her view, she is aggressive, masculine, direct, bold, a walking firecracker. Yes, well, I could go with endlessly seeking. She has no risk aversion though, which is not really a Summer thing.
We get mixed up about ourselves. More important, we are hugely complex. There are only 12 Season groups. Just playing the numbers, factor in 100 personality traits at high, medium, and low levels, parenting, environment, birth order, experience – you wouldn't have 12 possible combinations, you'd have 12, 000, 000. Still more important, the 12 groups are not organized around character, they're organized around colour.
Could I have made a mistake? Sure. Anyone can, anytime. But I don't think I did. We'll drape you again if you want. Free. Just bring someone with you. I don't talk much the second time unless I think I got it wrong.
You have a great deal of Winter in your character. You are certainly curious, analytical, and interested. You have the youthful appearance/hairstyle/feature shape associated with childhood, so there would be great continuity if you wore that but you don't have to. You may find some of that a year from now. You may prefer to express more distance and reserve and less party, just as you are.
Don't struggle or try to chase it, you'll just push it further away, like chasing money. Try not to overthink it or you'll extinguish all your abilities to feel it. Leave it there and explore stepping around your borderlines in ways that feel good. Release any effort at trying to control it. Trust that it will happen, don't feel that you need to know how. Your mind took it in when your eyes did – remember how that happened during our PCA session? We were learning it together just by seeing it happening. A few words at the beginning and then we could feel it.
10. If it sounds like my thoughts and feelings are whirling around – they are!
They're supposed to. In our short time together, we had to pull apart everything you thought you knew about your colouring, right back to absolute zero, to the point where you could say, "I do not know what is going to happen next." Then, we built it all back up again with the blocks lined up correctly. It is a lot to take in.
To learn, you have to unlearn. What we think we know pretty well is usually where we are weakest.
To learn truth, you must surrender what you believe to be truth. Ask anyone who's had a PCA. You get enough proof to get rid of a lot of stuff fast and make space for the real and the right. It's a shock to the system.
To gain control, we must first surrender control. Control is only an illusion. Trying to get it is what keeps us tired.
To gain power, we must surrender power.
To empower ourselves with new truths is bound to evoke resistance. We will come up against it every single day. In detaching and deciding, we become free and open thinkers.
I know that I overwhelm you with information during and after a session with me. Everyone learns differently and I don't know what will click with you. I want you to leave a different person than the one who walked in, on every level, not just your lipstick choice. These reflections, the expansion, the open-ness, the wonder and the wondering, they will carry over into every aspect of your life.
Begin with the colours, bringing them closer to your body as nail polish or a beach towel. To the viewer, they still look like part of your energy field. In time, less serviceable items may be easier to replace with brighter combinations or prints that feel too risky today.
Keep asking me questions. I need it to know where you could use some help. Helping you in real and tangible ways is what I am here to do.
And remember the whole point of your personal renovation (Chantal's excellent words):
Add Joy to the Journey, to every little glimmer, every success, every little deeper understanding.
—–
November 7, 2012 by Christine Scaman · 33 Comments
Answer: No. Never. They can appear to conflict until your colours are correctly analyzed.
I get 3 or 4 emails each month about this. So let's talk about it, framed around pieces of conversations with real women. It's the practical application of my digression in the earlier post, How To Match Foundation.
Palette and swatch in this post always refer to colours found within your particular group of colours in the 12 Tone system of colour analysis developed by Kathryn Kalisz. Some of the Tones or Seasons may have similar or identical names with other companies but if their origin isn't Sci\ART, their colour collections are different. I don't know how other organizations developed their palettes, what their colours are, or what the desired outcome of their PCA process is. It's not my place to answer questions about them.
The eye photos in this post are just lovely pictures. They are not textbook examples of the words or the ideas.
If hair/eye colours are not in the palette
I am a Bright Spring with dark brown eyes, dark brown hair, and light skin.
Yes, Spring under Winter influence is often brown eyed, from a glowy topaz jewel yellow to black brown. Many persons of Asian and Celtic origin have this colouring of darkness in hair and eyes and lightness and brightness in skin.
Since this is predominantly Spring, not Winter, the person is sometimes not conspicuously contrasting, though they certainly can be. A brown eye with light skin or hair is fairly contrasting in itself. Sometimes, the Bright Spring eye is so light brown that it's yellow, like a wolf. It's quite a thing to see. Or to be, I would think.
It's this,
not this, but notice the coat colours and the eye-coat harmony, animals are just like us,
The color of my veins, lips, and cheeks are all in my color swatches and flatter me.  However, the brown in my eyes and my hair is not in my color swatches and does not flatter me when I wear clothes of that color.  How can I wear brown as an eye and hair color but not anywhere else without looking washed out?
You're wearing the colour you think you see, which is never what colour is. Here is one reason for why it's harder to figure for some Tones.
There is variation in hair and eye colour in most Seasons, but nowhere more than True Winter and the Brights. I'm not sure of the answer from a genetic perspective. I don't think anyone can answer the magic of how harmony happens in spite what our eyes think they see. Maybe the mysteries should remain mysteries.
The way I reason it is that we don't know the exact pigments that make up our hair and eyes. Â If I showed you 20 brown eyes, could you pick out your own? Would you pick the same brown as your friends would choose? Would you pick the same browns, yellows, oranges, and other colours, that the drapes (consistent with the Sci\ART colour calibrations) identify within your colouring? Probably not, on any count. We do not know which colours make up our final colours until one is draped. If you knew and wore the ingredients that go into your total hair and eye colours, you'd be utterly flattered.
Bright Spring has many yellows, beer and clear cider colours. When they have dark hair, it's usually root beer and black tea. It is never coffee, which only looks heavy and thick on a colouring that is as far from those as you can get. Lighter brown hair is herbal tea, not orangey-muted-gold, not velvety-dense-brown. It might look ash brown or medium brown but it isn't.  It is clear. While clear means high chroma, and transparency is not a quality by which we define colour (because colour can be bright or soft and still see-through), this hair is like coloured cellophane.
People with green, blue and grey eyes seem to always look great if they match their clothes to their irises.
I would not agree. Blue eyes will match blue drapes or blue clothes in any Season but the best match is only in one. It's not even a difficult decision. Some aspects of a correct analysis are challenging for a woman to perceive on herself. Achieving the ultimate eye colour is usually easy.
The colour a woman has matched to her eyes all her life is never the best or correct one in my experience. She needs her Colour Book to direct her to her turquoise and only then will her eyes become all they could be. I see women hope they're wearing their eye colour all the time and most cases, they're barely in the ballpark.
Blue eyes under Spring influence (one of the 5 possible Seasons) are seldom blue. They're turquoise, aqua, or cornflower (light blue with very little green, the cornflower being one of the few truly blue flowers, but to me, appears a little violet). It's a beautiful thing when you find it.
Not just me but a lot of brown-eyed people can't wear brown.
Quite right, many brown eyed people are Winters of some sort and have very little brown in their palette. And when they're draped, darned if much of the brown in the eyes suddenly turns black and then they're wearing their real eye colour at last.
Hair and eye colours as they appear are often not in the True Winter, Bright Winter, and Bright Spring palettes.  I think the way it works is that the contributing base pigments are there but the mix isn't.
You could say to me, "OK then, if I could take colours from my palette and mix them, are you saying that I could theoretically make my hair and eye colour from the swatches? "
I think so but the truth is that I don't know for sure if any and every mixture would still guarantee that the hue/value/chroma remain constant. If you mixed complements, you would mute the colour if either of the originals contained the complement of the other. You'd mute the resulting colour into a more muted Season.
To make clear green (say, Winter), you need a blue and a yellow without red, I would think. Could it be done? Winter colours contain red, but are there a blue and a yellow without red? I'm not enough of a colour mixer to know.
Thinking out loud now…To make clear orange (Spring), you'd need a red and a yellow that contain no blue. That seems possible, Spring colours are not blue-based, though some contain blue.
Clear violet – needs a blue that leans red and a red with some blue in it, neither of which contain the complement of violet, yellow. That could make a brilliantly clear violet, even a violent violet, if it's necessary – sure it is, for Winters. How is that done for Spring where yellow appears in every colour? Haven't figured that out yet.
Can I make amber or warm brown eyes with a True Winter palette? I think so. True Winter contains yellow, very saturated, a little blue without turning it green. It also contains the other primaries of red and blue. Three primaries make brown.
True Winter and the Bright Tones are intricate and unique types of colouring. Not inconsistent, just complex. Which is why I suggest they think twice before colouring their hair. I have never seen it be improved enough to balance the cost, time, and upkeep.
I can match clothes to the rim around my iris (which is sort of a dark periwinkle) and it is quite flattering but if I wear clothes that are the same brown as my irises I look washed out.
So it's not the right brown that you're wearing, it's just the one you think you see as the amalgamation of all the many colours in your iris. Good call to notice that the rim of the iris is different and if you can match it, a superlative colour on every person.
 How can brown-eyed people can be any Season, but only Autumns can look great wearing brown clothes and makeup? 
There are a million versions of brown eyes. Brown eyes can be in any Season, but they won't all be the same brown. Same with the 12 Tone palettes. Many Tones have brown choices but they're not the same brown.
Nine in ten women only find out their real eye colour when they are draped. Those brown-eyed people you refer to in your question and the browns that you refer to looking great on Autumns… very unlikely the same brown.
Are cool hair and warm skin possible?
I was snow white blonde as a child, but am now a dark, ashy blonde. It's a cool colour.
 Dark ash blonde could be found on a cool, neutral, or warm person. Apparent hair colour isn't tightly tied to the true heat level of your colouring, though your overall contributing colours and appearance are always 100% in harmony. Every person. The true heat level of your hair is perfectly consistent with the heat level of your skin and everything else.
We could take your dark, ash brown hair and place it next to five other dark, ashy heads. It would be interesting to see whose is cool, whose warm, and whose is neutral in between cool and warm. I would guess that your hair wouldn't be the coolest if we compared it on a scale. It might be cool-ish, but that's not Absolute Cool.
Because you know, Absolute Cool and Absolute Warm, they're rare in human colouring. Kind of extreme. I haven't seen a True Autumn or True Winter in ages. I see several Neutral Season versions of Autumn and Winter every month. The thing to wrap your head around is Neutral. What does it mean? What does it look like?
Just playing the odds, you are neither warm nor cool in skin and hair. If you're like eight or nine people in ten, why wouldn't you be, you're a Neutral Season that might lean towards cool.
Whatever you are, cool, warm, or somewhere in between, the setting is the same in all your features. One genetic code governs your paintbox.
 But I have medium light skin with golden undertones and no rosiness in the cheeks. All I see is yellow. Wouldn't that be warm?
Colour analysis, which guides every colour decision you will make, isn't about what you look like or appear to look like. Your natural colouring group, Tone, Season, is determined in the one way that can truthfully reveal it: how the colours in you react to other colours. Nobody can know their truthful colouring correctly without testing their own skin's reactions against an organized and measured set of colours in a colour-neutral environment. If your colours react the way you expect them to, you would be that one person in 50 who knew ahead of time what was going to happen. That's why it's so hard to do from books and photos and impossible from verbal descriptions.
Your skin probably is light-medium. What colour your undertone is, or even whether it's warm/cool/neutral, nobody knows till we test and measure it. Why am I so sure? Because nobody who comes to a colour analysis appointment is ever wearing their correct foundation – until we solve that question forever more and show you how to make the best choice.
If my hair is overly golden, my skin looks red. When it's natural dark ashy color, highlighted with platinum, it looks tanned and alive. Just natural it is bland. Dark red wasn't good. But when I went a more natural dark blonde with subtle red tones, I got many compliments. Dark golden blonde, more of a caramel, washes me out, as does all over light blonde with no contrasting darker pieces. Can someone have a seemingly warm complexion with cooler toned ash hair?
Actually it's really common. Usual, in fact. Though there's lots of good colour observation here, the description could occur in many of the 12 types of colouring. Sounds to me like you have cool-neutral skin with a little warmth, but placed next to wrong hair colour, it will look warmer than it really is.  You may have a false yellow overtone, like many cool Neutral Seasons, and be interpreting that as your golden undertones and yellow warmth from the previous question.
Too yellow hair does make faces red, especially True and Soft Summer, I find. But then, there's a disconnect in your comments. Dark ash with platinum sets up big distance between lightest and darkest, which I find looks right on nobody.
On Summer, their light/dark range isn't this wide, since it goes from pastel to mid-dark, not icy light to very dark (which is Winter). And so it follows that their best highlight is not that far from the base colour, or else they look striped and severe.
On Winter, they do have this big light/dark range but putting it in the hair is only disruptive, breaking up their force. The randomness looks messy when placed on a colour language that is very far from random. Of course, nothing applies to everybody and you can't generalize about hair colour across an entire Tone. Some Lights are not flattered by highlights either.
3/4 of women would say their natural hair colour is bland. Not remotely true but media has taught us that it is so they could sell us hair colour. The hair industry, ay? Their biggest problem is that they think they're fine. Many women would not attest to that – the same ones who bought $40 a bottle of wrong foundation colour. Women love their colourist most of the time. We feel real friendship and loyalty. But regarding our faith that we really are wearing our very best hair colour? Not so sure. Hair is a trend-driven industry – highlights, lowlights, we've never tried copper, let's go lighter. We only have one skin colour. It is illogical that we could be flattered by five hair colours. Become the expert of your own appearance.
Until you are wearing your best clothes and makeup, your natural hair colour will not appear as beautiful and perfect as it is – so I advise women after a PCA to make one trip to the salon to get the heat level set right and come closer to their natural colour. Then leave the hair for a few weeks and work on the clothes and makeup. Your eyes need time to readjust to the real original you and to absorb how your better colours affect your apparent hair colour by making it look perfect and ideal. Then you can really see your hair colour and you can go back to the salon, hopefully only one more time, and finish the fine tuning.
Also, once a woman has had many hair colours, she and those who have seen all those colours can't make a solid judgment any longer. There's just too much history swirling around. Someone outside your box needs to touch the reset button. I nominate your friendly neighbourhood colour analyst.
I am at a loss as to what color to dye my hair.
I'm at a loss too till your colours are accurately analyzed. You are like 98% of the real people in the real world who seem conflicting. You're not. Nobody is. Everyone's colours make complete sense.
Once we have your Tone understood, every single aspect of your colouring and the colour decisions to follow are consistent and coherent. It's not even hard. Once we know the truth, each one of us is very logical and connected in our colouring.
But. Even knowing your Tone, I still couldn't give blanket hair colour advice that would cover every woman equally well. Everyone makes her own darkness adjustment within a Tone. Not everyone is necessarily improved by departure from her natural hair as it grows out of her head. And for nobody is this more true than the Bright Seasons.
Art and Science
Not being able to explain a thing doesn't make it not true.
C. said it so beautifully here,
…the science of light, the discovery that it is both particle and wave and how it behaves erratically when observed. So nature is evasive and we can not reduce everything in the world around us to neat mathematical equations

….artists working in isolation through history have been representing through symbol what scientists have been discovering in the lab at the same(ish) time and not even known it. Think of the cubists and surrealists relating back to Einstein's new world of curved space and the theory of relativity, or the complex inherent patterns in Jackson Pollocks' work reflecting a new understanding of the complex, previously overlooked patterns in nature.

It seems artists, at least revolutionary ones, had/have a deep unconscious understanding of the stuff of the universe and represent it through symbol before we have the words or the science to explain.

All of these threads…point in the same direction. Colour theory, it seems, is not about finding the best lipstick. It is recognizing we are made of the stuff of the stars and finding our place in the universe.
—–
October 20, 2012 by Christine Scaman · 13 Comments
Women bring their own foundation to their colour analysis. One in eight has the best colour choice possible for her skin. Seems apt to talk about it.
The Wrong Hair Colour Merry Go Round
If the hair is too warm the skin is too yellow. You will be matched to too warm a foundation. You will look warmer than you are. Your hair colourist will keep warming up your hair, not noticing that your face is getting yellower, redder, and oilier looking. You will keep applying more makeup. Clothing colours will get more and more out of the loop because you feel something is off and can't tell what it is. Coping with picking right clothing feels overwhelming.
Solution: Wear your correct clothing colours to go shopping. Tie back your hair with a correct coloured scarf till it can be fixed.
The Try-To-Match-My-Eyes Merry Go Round
We do not know our true eye colour simply by looking at it. Uploading the eye photo and extracting the colours can be surprisingly revealing. Likely not one of them will be what you think your eye colour is. The problem here is that you've taken your eye out of its context, meaning its surrounding colours in your face and hair. With colour, context is a deal breaker.
Many Light Summers try to match their eye colour in clothing. They can feel that their eye is more than just blue. They can feel that their eye is hazy, not Caribbean ocean clear. They gravitate to Autumn's teal. That's more than blue and hazy in its own muted way. On them, this colour looks bigger and darker than they are, like wearing curtains, so they amp up the makeup to match the teal. The young, fresh, sexy appeal of Light Summer evaporates. Dark makeup on light-coloured faces drags everything downward. On everyone, it's light colour that lifts. Foundation then becomes too warm, dark, and heavy in texture. And on it goes.
Given comparisons, turns out they were close. Their true eye colour is Light Summer turquoise. Not only blue. Hazy. She was so close but got the exact type and amount of heat wrong. How could anybody know unless they were tested in a controlled and correct environment? The apparent similarities are definitely there, but oh what a difference those last little adjustments make in the final image. 10 years on your face or a little more than that.
Often, the Light Summer/Soft Autumn divide isn't a decision I make till fairly late in the PCA process. Light Summer often wears Soft Autumn warmth in hair, which looks like a heavy hat, like wearing a crochet tea cozy on a shorter-looking person.
Solution: Have thy colours analyzed and take control of thine own appearance. Your Colour Book has your eye colours exactly, all of them.
Wait a minute here. Did I just say that your 12 Tone Colour Book based on the 12 colour collections derived by Sci\ART founder Kathryn Kalisz contains every single one of your colours in every person all the time?? Surely not. You're a golden eyed, medium brown haired Bright Winter. Show  me those in the Bright Winter swatches. As time goes on and I see more, literally and figuratively, I have come to this:
Digression: Every One Of Everyone's Colours Are In Kathryn's 12 Tones
I draped a True Winter man. In the Luxury Drapes (Final Drapes), his wife and I could easily see blue and purple colours within the gray of his beard. We have all seen hair so black it's blue. The brown haired Bright Winter has unique, special hair very unlike Summer medium brown. Someone might call them both medium brown or ash brown. If the hair is on your head and you've never stood beside a Summer medium brown and compared, you might think it's the same. But it's not. Put Summer's medium ash brown hair colour on this head and she looks nearer to death.
I have learned the lesson that colours are never what I think they are. What if the swatch books developed by Kathryn, with every colour fully consistent with every other in all 3 dimensions of colour, were 100% right? About every colour in every person, skin, hair, eyes, teeth, veins, the whole deal.
What if we are wrong thinking that a warm brown eye in True Winter is an anomaly? How audacious of us to know better than Nature and a genetic code we barely comprehend. From the track record of getting things right, Nature is out far ahead of humans. She deserves the benefit of the doubt. What if it's perfectly rational and reasonable that a Light Summer have brown eyes or red hair, even if we can't see those colours per se in the swatch book? Humans couldn't explain rain or reproduction not so long ago.
Nature gets everyone 100% consistent. Every feature. No exceptions. Our entire biology is supervised by one genetic code. Every one of your original pigments are in the swatch books. I'd even extend this to include apparent surface colour of the skin, meaning the colour foundation we buy, whether you appear yellow, orange, brown, pink, or white. It's the mixtures and how they come out in your body that may not be in the swatch books. But I would bet that you could sit down with your swatches as pots of paint and create all your colours just as they appear on your body from those pots of paint. Lots of ways to make the brown of an amber Winter eye. Brown needs three primary colours and Winter has all three. How our eye looks as an amalgamated colour and what pigments participated in the first place are not the same, I'm certain of it.
You literally have thousands of colours in you that could have been in the personal colour analyzed palettes. The Winter amber eye is not like the Soft Autumn or Bright Spring one. Test them with comparisons. I can guarantee that they won't be identical.
You know that I write this website because I'm trying to figure it all out too. Convince me I'm wrong. Please. All I want is to understand the truth.
The  "Why that just disappears into your neck" Merry Go Round
Don't assume the salesperson knows how to match foundation correctly regardless of how slick he/she is about it. She may have gone to a weekend course. She does want you to look great but she has pressures of her own from higher up. She only has her product line to pick from. Mall lighting is the cheapest they can install.
Holding plastic swatches to your face is not enough. Stripes on arms and hands is useless. One stripe on the face and it's a match – so not good enough. Maybe holding up plastic discs to your skin is acceptable at the drugstore if there are no samples, but at the department store? The nuances of the pigment mixture and the chemistry of our body are just the beginning of the shortcomings of coloured plastic.
Our visual system is comparison based. This is a given. It is how human brain structure is organized. There is no point in fighting it. If you have a hair or eyelash stuck in your mascara wand, do you hold it up against a black wall or a white wall to see it?
You need 4 or 5 stripes on the side of the cheek and jaw. Wait 60 seconds for it to fuse with the skin if it's going to. Look at it for another 120 seconds and don't make decisions. Only notice that the longer you look, the more different the stripes become from each other. Now pick the one that's hardest to see. Can't tell? Smear them out more on the face.
If you can't tell if a blouse is your green, go around the store and pick out a few green things. No need for them to be your Season. The hot minute your eye is given a range, it gets busy because it knows how to do comparison. It will position the colour in your perception quite accurately. Staring and thinking and struggling will only take you so far. It's like forcing a memory. It just goes further away. Give your eye what it wants: comparison. Then your brain says "This, I get. Now I see what you want from me. OK, no problem. Here you go. Here's your answer."
Solution: Insist on several stripes. Do the waiting of 60 and 120 seconds. Remove the obvious Nos. Start again. Ask for samples. If it feels like a selling game authority conflict for a single second, run to your nearest Sephora store.
Who's zooming who?
The company is not doing you a favour by offering samples. The markup on this stuff is a zillion million %.  The company's bosses live in castles. Do not be too grateful.
Think of it like this. You are doing the company a favour by offering them a moment of your attention out of your day. You are doing them an even bigger favour by giving them the willingness to bring their product into your home and to apply it on your body and offer it yet more attention.
They're going to recover the cost of those samples in their first next sale.
Ending On A Happy Note
I have a Dark Winter soul sister who brought her gorgeous daughter to learn what she could look like by choosing certain colours over others. When Cheryl (whom you've met before in You Know Your Colours – Now What?) and I met, I felt this reciprocity thing, like I was talking to myself (we do not look alike). A common Dark Winter feeling is "I can tell it like it is or I can waste everyone's time being all careful." She and I share it in spades. We laugh about it. She brought me this pack of gum as a gift.
It was a week ago and I'm still laughing. When I walk the dog, I hope the neighbours don't drive past and see this lone woman laughing all by herself. I'm typing and laughing. I love my friend, Cheryl.
(The photo is linked to a site with a lot of other funny stuff. You too could be sitting alone in traffic ROTFL.)
——-
September 30, 2012 by Christine Scaman · 31 Comments
Autumn light is long, low, and less. Like in the late afternoon. Like the difference between indirect lighting and a 100W bulb in the ceiling. The effect is to emphasize shape and depth, which looks rich and warm. Â The feeling is safe, cozy, secure, all the reasons why we don't put fluorescent overhead lights in our homes.
On a face, shape and depth take on a pronounced three-dimensionality – hills and valleys. Up close, it looks an uneven surface, a grainy quality – lines, freckles, fullness in hair, thicker looking skin, a feeling of plush and pile. From  a distance, this varied natural landscape depicted in such rich, low intensity tones has great resonance.
We're going to use the quality of light and shiny colour to advance and matte and darker colour to recede. This will generate movement backwards and forwards to feel like depth and texture. We don't want the face to look grainy, we'll leave that to fabric, but we do want the appearance of profound strength. Â It looks deep, synonymous with complex, wise, and penetrating. I think our brains are much more plastic with synonyms than we know and worth unleashing. It's amazing what flutters up and out of the soup.
Remember the What and Where subdivisions of our visual system? We talked about them in the Soft Dramatic Soft Summer, a few articles back. The Where system, although not colour perceptive, is extremely sensitive to value contrast changes. It decides depth. We might only be able to recall about 7 or 8 grayscale levels but by putting them side by side, our Where system can discern a multitude of levels. On an Autumn face, we'll put darker  colour on the skin to make the lighter areas seem lighter. As with shading in drawing, or chiaroscuro, this models the illusion of depth and volume.
We know that wearing many layers, along with looking warm and creative on Autumn, looks 3D. Here's another way for attire: wear repeating patterns. Can be geometric (plaid), natural (leaves, paisley), or brushstrokes (Impressionist painting style). With two incoming images, one for each eye, the brain has to decided which goes with L and R. When the images are multiple and repeating, some get switched. Makes us think we see depth.
At one far end of Autumn's influence on natural colouring, the Season we call Soft Summer in 12 Season Personal Colour Analysis is mostly coloured with the Summer paintbrush, resulting in a moody blues feeling. Autumn's gold effects are beginning to co-exist, like the hologram of the previous articles on the Soft Dramatic Soft Summer Part 1 and Part 2.
At the other end, where Autumn also plays a smaller part, Dark Winter is a cool-based (Winter-based) group, like Soft Summer. Here though, the advance/recede is superseded by Winter's high contrast, making depth and texture of lesser prominence.
What about the 3 Autumns?
Soft,
True,
and Dark, interesting how much temperature changes with light, darks are darker below and you're looking for a sweater.
how does these types of natural colours amplify the many gifts they were given?
Autumn is seldom smooth to look at. This is not a My Little Pony world. Spring's wide-eyed-wonder is not the rhythm of this drum. Autumn is rope, not ribbon.  Autumn is not dewy or creamy or anything that reminds us of smooth. Dewy spices, dewy chocolate, dewy rust, they don't make sense. Expressed in Autumn's colours, dewy somehow feels slimy. Dewy curry. I mean, I ask you.
Autumn is hot, dry, velvety thick, and metallic. You could say a rose petal is velvety, yes, but it's not dry. Worth taking a minute to think about the difference between shine, frost, and metallic.  To me, shine is smooth and wet and belongs on Spring. The difference between frost and metallic may be semantic or may be about the colour they're rendered in, where frost is cold and icy colour, so Winter, and metallic is hotter and medium to dark, as copper, gold, bronze, and their variations. So what's shimmer? Good Q. Is it very  finely ground frost or metallic?
So wear bronzer! Like with Spring, I use the same product on the 3 Autumns, mostly because I travel and want to minimize. Spring's was a beige based peach-gold. Autumn's is baked earth, dark tan, a more orange-brown type of gold and a darker colour. I like Rimmel SunBronze 02 as a good colour that's not very shimmery.
On Soft Autumn, I apply it much the same way, in a 3 shape from temple>just below cheek and side of face>under jaw, but using less than on True Autumn. On True, Â I use more and let it be both heat and contour. Dark Autumn's makeup colours are quite saturated and strong and with her Winter input, she is more contrasting than the other two groups. If her hair is warm, I often skip the bronzer and let her makeup stand alone and allow a warmer hair-cooler skin event, always visually intriguing on Neutral Seasons. If her hair is cooler, I might apply the bronzer. You need to know that eleablake did an outstanding job of creating cosmetics for the 12 Sci\ART palettes and their bronzers (12 different skin-accurate shades!) are IMO the best around.
The sentence we began with said it. Autumn is about low lighting. On a face, that means contour! It's huge here. Take the 3D in you and make it more. Shadows go dark in Autumn fabrics, so should they on the faces. Where Spring uplighted, Autumn shades and contours the valleys. Would I do both? No. It would start looking bizarre.
You can use bronzer or a slightly darker powder than your perfect match. It's interesting that you can go quite a bit darker than you think and create bold shadow emphasis and once blended, it still looks normal. Apply it at the temples, sides of nose, hollow of cheeks, under chin. There's a good image here from the excellent book, Looking Younger by Robt. Jones, and below the contour image halfway down is a link to another article in the same blog that shows you Aucoin's version. Create  the near and far that is so much part of Autumn scenes.
Oh, so good. Rich colour, warm colour, strong accessories, gorgeous lips, sensual features, fantastic bones, amazing hair.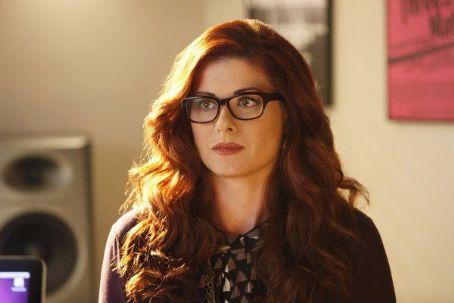 Debra Messing Pictures
But when Autumn makes up like a Spring and adds Winter apparel,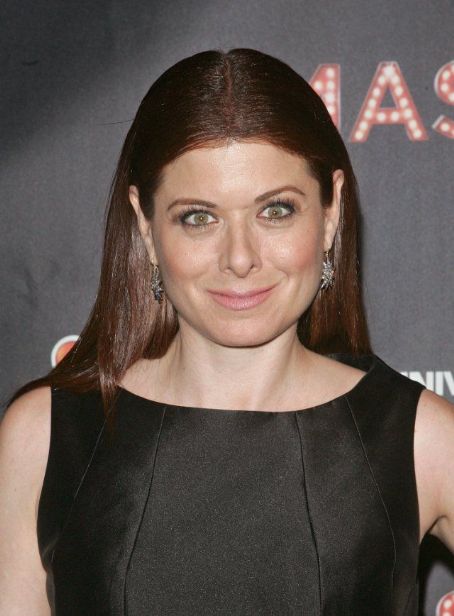 Debra Messing Pictures
Coating the entire surface of a brick wall in shine doesn't help define its surface. If anything, it neutralizes or trivializes it. Besides, the surface isn't by Nature very reflective of light or full of highlights, so coating the surface with it is just strange, like a trick that you don't quite get how it works or what you were supposed to see or understand.
However, a dot of shine here and there over velvet matte layers using deep, rich colours brings more dimensionality. Keep the face suede, which makes sense. Add deliberate shine over the iris. Dimension is created better by deliberate placement of metallic over matte products. It is not present at all in entire shiny eyelids, cheeks, or lips.
Best JLO pic I know – feline, exotic. This photo makes me choke up. My jaw drops. Does straight white girl hair and powdery puff makeup look better? No. Does soap opera hair and safe peachy makeup look better? No.
Anyone's browser having issues opening the JLo photo? Try copying and pasting this link into the address bar:
http://famous-wallpapers.com/wp-content/uploads/2010/11/Jennifer-Lopez14.jpg
Let's take that makeup to the next level and compare them.
What's the same
- eyebrows definition without darkness or high contrast
- a dark powder from the inner corner of the brow down the sides of the nose just on the edges of the midline
- eyeliner around the entire eyes, angled down with the eye at the inner corner and up with the eye at the outer corner
- flesh tones – although when we're in our correct makeup, we're all wearing flesh tones, but here the traditional flesh colours (beige, brown, orange, Â camel, gold) are superlative
-squint and look at Jennifer; the bronzer does around the face on the outside in the same way as on many of the cats
- the mouth has a dark liner, medium colour, light center gloss, using layering to create a 3D effect just like Autumn does with clothing colours
- everything about the hair is rave-worthy; Autumn is not particularly light though they're often dyed that way; the highlight is minimal, just enough red to give us the idea without an entire redhead that can take over our awareness so we miss out on the amazement of the total image; this hair is very much about lowlights just like the rest of the Autumn ambience; I see few natural redheads among Autumns and though they wear it well, I find this looks more dimensional, interesting, and authentic
- her entire face is velvet, not sparkle
- coppered, tawny, metallic hints, hot hot
Never underestimate the power of jewelry near the face to do what makeup can't reasonably do. Wear it near your face. Make it textured as in bumpy, irregular. Use clothing the same way, with all over shine that doesn't work on a face or just metallic threads, keeping it layered and uneven, as raw linen.
Use matte eye shadow to look like velvet. The feeling should be like pouring thick cocoa. Remember the movie Chocolat (Juliette Binoche, Johnny Depp, rent it, it's beyond great), that hot, dark liquid that was going to heat you up in every sense of the word? Go for that eye shadow look.
And you knew there were flecks of hot chili in that elixir? Wear a dot of shiny antique gold above the iris, not all over the lid which is less dimensional – like if you put concealer on the light skin and on the shadows, you'd  cancel the effect of the product to even out the shadows.
Do not cover up freckles ever. They're splendid at every age. Believable beauty is always better. They look textured and young.
Smoky eyes are good. Â Run your darker eye shadow over the eyeliner to fill in the holes, make it look less linear, and smoke it up.
The Skin Textures
We did Springs previously. That went as:
Bright   Spring = glass
True Spring = persimmon
Light Spring = petal
So the Autumns could be:
Soft Autumn = suede
True Autumn = velvet
Dark Autumn = leather
3 Autumn Seasons 
True Autumn:
Add heat all over the face, you might as well, the skin is that way already. The True Warms look great with bronzer applied as we have heard, 'where the sun lights the face'. On the Autumn Warm Neutrals (Soft and Dark Autumn), a little restraint may be better. On the Autumn-influenced Cool Neutrals (Soft Summer and Dark Winter), bronzer looks better to me when confined to contour.
Revlon Abstract Orange lipstick is interesting. It's red and brown and orange, layered and very dimensional. Super good with Arbonne Sunset blush. Made to be together.
Metallic eye liner could be great here in a colour that's not too dark, just like real gold. Autumn looks best when it's real, not plastic, synthetic, or artificial. Glinting added to very dark colour sets up too much contrast and goes with Winter.
Soft Autumn:
We've shifted from the more delicate muted Summers to Autumn's stronger muted colours and texture, to skin like suede. Colour is rich, earthy, but retains some Summer grace. Look at Arbonne blush in Dusty Rose and compare it to their Blossom, a real beauty for Light Spring. Arbonne eyeshadow in Smoke and Sand are great Soft Autumn colours as well.
Eyeliners that you thought would be good often go on looking too dark and/or too hot (orange or red). This is my most challenging colouring by far for finding eyeliner I like. At Shoppers in Canada, Essence liner in Teddy costs a dollar. It will be great on many Softs and some Trues. Using eyeshadow as liner is wonderful on the Soft Seasons to avoid harsh lines, enhance the low contrast effect further, give you so much more choice of colours, and let you enjoy some of your darker tones in cosmetics.
Take care with metallic eye liners that they're not the only thing people see, especially if eye colour is light. Imagine them in the Harvest Field photo above, they'd feel very hard. With the essential muting of the Soft Seasons, iridescence and luster are beautiful, real, and enough. If you're doing metallics, don't go dark.
Dark Autumn:
Nobody looks as right in leather, like those bomber style jackets, shearling lined, metallic effects in snaps and zippers. If Soft Autumn is Indiana Jones, then this is the Marlboro Guy. It's a stronger, heavier, thicker look. Stronger and more defined eye liner works, though still can be very smoked. True Autumn is not high contrast, so lips and brows are more part of the face. On Messing above, the makeup is great, the glasses are getting dark for a True (no idea what Season she is) but they don't really compete with her face. They're interesting, smart, explore the edge with confidence, and say "I know what looks good on me.", which is a fairly unique thing to be able to say.
Use more drama in contrast (Winter coming in) with eye shadow as a darker outer corner, defined brows, and a mouth that stands out from the face. Lips can still be flesh tones, which looks too erased/flat/tired/dead/old/pick your word on Winter, but these are deeper than the True or Soft Autumn flesh tones. They are darker, redder, maybe a little burnt looking by comparison. (I appreciate that in our ideal makeup colours, we're all wearing flesh tones but I mean it here as the browned colours.) Givenchy gloss in Delectable Brown could be great on Soft Autumn, while the Darks might look at Sensual Chocolate, here at Sephora.
Ideal hair colour for the 3 Autumns is the eye colour or somewhere among the eye colours, an effect very few other Seasons accomplish so interestingly. Gingerbread brown eyes are truly visually compelling. These are the warm dark browns from chestnut to coffee bean. Red works because Autumn's quite controlled red is increasing towards unleashed when Winter appears full on.
No question, to balance higher saturation, more red in the colouring, and darkness, you need more cheek colour to look vibrant, healthy, and fantastic. Look at Arbonne blush in Merlot.
And of course, lips need presence, especially once these faces reach full power in their 40s and onward. Both Dark Seasons can struggle with all the too-dark-for-daytime choices. As a Neutral Season, Dark Autumn has a warmer and cooler version of all its colours, including red. Oh, to find that saturated-but-not-too-much, red-that-isn't-rust, warmer-than-cool, doesn't-look-black-at-night, I-could-go-on…Could it be Arbonne Jam? Try it and tell us.
(For those who live in North America, you may have an Arbonne rep you can Google. My newest great friend, Ramona Robinson, is based in London, Ontario. She can sample and send product anywhere on the continent. There's no hard sell here. Ramona is a woman who sincerely wants to empower women with better information, health, and awareness in all aspects of their lives. Contact at rjrobinson@rogers.com. Tell her I said Hi.)
Recap: The skin is contoured, setting up lowlights. The features are defined from the skin by colours that are warm and velvety and the judicious use of metallic glints.
This was Spring: The skin is dewy, setting up highlights. The features are fresh, lively, distinguished from the skin by being very colourful, moist, and vibrant.
———