February 23, 2013 by Christine Scaman · 13 Comments
We have two themes in this article. One is to assemble outfits that are 'off-Season'. It's easy to find clothing in our 12 Tone palettes at certain times of year and near impossible at other times. The second is to introduce a new style voice, since I wonder if my outfits are a little repetitive.
My daughter, Ally, has more style in her little finger than I'll find in my whole life. She's Kibbe-innocent but can see whether lines match people instantly. Today's Polyvores are from her perspective.  I asked her to keep in mind that she's dressing women of all ages, to which she replied, "No woman of any age needs to wear granny clothes and I'm not picking those." Fair enough.
Ally's also here to break a few rules. In her charming 17 year old way, she asked, "Why does anyone have to do what you say?"  Point taken. Nobody does. You'll find colours and styles you might not normally see.
Light Summer in December
True Summer in October
Any one piece may not be perfect. But the whole thing together works. As S., the student who arrives this week for the training course, so aptly pointed out, the word 'match' isn't always appropriate. I use it too often. Whether your clothes match the swatches in your palettes, whether your lipstick matches your red belt, whether your sweater matches your hair – it doesn't really matter so much. They need not be identical colours. They need only look like they live in the same harmonic field relative to the the whole composition.
The idea is to use colour to create a vision that is cohesive. All the elements are working together and with you. Everything has a good reason for being there. That's how we look at paintings, landscapes, and other people. We don't dissect the saturation of their blouse. So the vest above is on the dark side. So the pink backpack could be pinker. In the big picture, I'm not sure it would make an important difference. The parts are finding enough in common to stay together. Not unlike  marriage, or any other relationship.
True Autumn in April
Yes, it really is this cold here in April.
It strikes me that we're still just making Polyvores. This may answer part of our purpose, which is, how to wear muted, warm colours when everyone else looks like an Easter basket.
The other part of the question is, where do I go to find my colours in April when the stores are full of coloured candy floss?
- shop wider; I've actually begun buying things I find on Polyvore. As eBay is the world's biggest yard sale, Polyvore is the world's biggest shopping mall right in my house.
- buy online, always risky, but many allow free returns.
- shop all year round for all year round; within 6 months of your PCA, once it's caught up with you, or you with it, you will keep most of your choices for years, and you'll spend more per item because you'll know it looks right and will work with the rest of your closet
True Winter in September (or March)
Any of us who knows both her colours and her body line finds shopping nearly as easy as it used to be. There's no one-stop-shop any longer. We buy Christmas outfits in July, we are always looking. Other than True Winter and Soft Autumn, I don't really dedicated stores for colours. Even for those groups, you've only got their (limited) design lines to select from.
By request, the Bright Spring Dramatic Classic
Dramatic Classic, where pouffy becomes maternity or Jack Sparrow. A rounded edge is Peter Pan.
What's interesting here is that the Bright Seasons tend to have a lot of sweetness in the personality. I've heard them called pushovers but that comes from someone who's only working from a traditional, narrow, male-based definition. Power wears many hats. These people are not mean, abrupt, rude, or rough. As the Bright Spring is a Spring, she will take things to heart. You can't throw words around that you don't mean. Being with her is an exercise in being happier and  more gentle.
Dramatic Classic is not sweet in the traditional sense either. If anything, it's a little sharp. If you began with the absolute average woman, DC isn't closer to being the average child. It's closer to being the absolute average man.
The intersection of the two is that Bright Spring's colours and DC's lines are both very clean. No extras, no gadgets, no fuzzy, no fluff. If you drew the outline, the edges would be sharp, no question where one thing ends and the next begins. Nothing fades into anything else. Absence of blur effect, noise reduction up.
I gave Ally a few colour words – lively, clean, same or opposite colours, a little bit of Winter, and the shape words – sleek, expensive, close, upside-down triangle or straight lines, and then just asked her to dress me. She didn't read the book because we get too rigid about rules and end up in costumes. Her job was to pull together an overall effect.
Black is small, shiny, on the bottom half, with other elements that warm up the overall look. If black is in the top half, it takes up small surface area, it's opened up like lace or pointelle, or there's lots of skin.
Every item need not be sunny, there's Winter here. But each vignette should say bright, alive, warm, crisp.
Something delicate really looks good.  Crispness near the face looks good, it need not be especially yellow. Bulk with angularity looks clunky or spiky. Fine, thin crispness is good, like icicles.
Smooth, geometric, shiny, new, expensive – all work with the pearls, in a chunkier setting.  The pearls are fine because the edges are defined, as feathers would not be. Those long dangling earrings, some DC's might disappear them, but on a Bright Spring DC, they'd be great. The sharpness offsets the small size.
Hearts are an inverted triangle shape, as are teardrops, both great on Spring and DC.
The whole earring that sprays up – unless you know different stores than me, you'd never wear earrings. Chunky smooth pieces that sit close to the ear  and have a solid presence on the ear lobe are good.
Mixed metals are good here when they're shiny.
No platforms on shoes. Frankensteinish.
I normally would never wear a bow, but the asymmetric position of it is good. I like the design on that sweater, interesting with the blouse. One of those excellent combinations that nobody could do like Bright Spring.
I hope that you go to the site and make these images bigger. There are some really nice things here.
—
February 4, 2013 by Christine Scaman · 9 Comments
Every time I apply the 12 Tones of colours to a different medium, it's like learning it all over again. Once you've learned to choose clothes, you figure makeup will be easy. Not so. It's a whole new sorting experience. Students who come for the Analyst Training Course will bring a page of makeup swatches that we'll classify to Season. We will also have a bag of fabrics and we'll organize those. And they'll think, "Does this ever get easier??" This is partly why I feel that those who are serious about their colours should own their swatches in more than one format.
Shopping in the Theoretical Universe
When one of the three colour dimensions (hue, value, chroma) changes in a colour, so do the other two. Maybe you're looking at a green item and it seems a little less pure and more heathery than your swatches. You're really not sure if it's still in your Tone's chroma range or not. Compare the item to your swatches based on something besides chroma.
Darkness level can be useful. If the Tone has definite upper value limits, like the Light Spring and  True Spring (though really, they all do except the 3 Winters), this can exclude certain Bright Spring colours. The pastels of Summer have a fair bit of pigment, much more than the Winter icy light colours, so giving a light colour to Summer or Winter isn't hard. The Winter ones are much closer to white.
Sometimes, the distinction isn't so easy, especially between neighbour Neutral Seasons, meaning the 2 Softs, 2 Lights, 2 Darks, and 2 Brights. We have to go after what makes them most different. You have to get colour-specific because they're too similar in terms of the 3 colour dimensions. Is one redder, greener, yellower, etc? Even with Trues and their 2 Neutral Seasons, it would be hard to distinguish True and Soft Summer by darkness. For some of the colours, the saturation difference doesn't seem obvious, though it is there, because both are muted. True Summer is cooler, but 'cooler' is too generic. True Summer is bluer than Soft Summer. Even the blues are bluer.
Neighbouring Neutral Seasons are more accepting of one another's colours without interfering with the overall harmony. They have the most important colour dimension in common – Light, Soft, Dark, or Brightness. They're similar in value. The heat setting is close, one cooler, one warmer, which musn't be discounted. One definitely looks better and one definitely looks worse, but there's some willingness to compromise.
True cool Season palettes share no colours with their Neutral neighbours because the Neutrals contain a little heat, the one dimension where True cool Season skin won't negotiate. There are definite detractions from appearance.
True warm Season palettes share no colours with their Neutral satellites because their Neutrals contain a little coolness, the one dimension where True warm Season skin won't negotiate. The person doesn't look as good in many little ways that, when added into a bigger picture, make a big difference.
So, why couldn't the True cool Seasons share colours, like a True Spring wearing True Autumn colours, since they both respect the need for warmth? The theory seems sound enough – as long as the theory only recognizes this one single dimension, which isn't how colour works. The result reminds me of one of Sherlock Holmes' more famous quotes, from A Scandal in Bohemia,
It is a capital mistake to theorize before one has data. Insensibly, one begins to twist facts to suit theories, instead of theories to suit facts.
Any two True Seasons have only one colour dimension in common: heat (Spring and Autumn), high saturation (Winter and Spring), coolness (Winter and Summer), low saturation (Summer and Autumn),  lightness (Summer and Spring), and darkness (Autumn and Winter) . In an analysis, a person who looks good in Autumn and Summer is probably enjoying the softness of the colours. It's the only thing the two Seasons share. The fact is that they differ in the other two. All three have to be bull's eye perfect for ultimate harmony. True Seasons do not share colours no matter how dark blue the True Summer's eyes are or how blonde the True Winter.
Winter colours on Summer people stick out. It's hard to see anything else. Summer colours on Winter people are weak. Maybe a couple of each could slide by but the whole thing isn't right. It fascinates me to no end how the Sci\ART drape colours that Kathryn Kalisz assembled are not always exactly to be found among her swatches. And yet, the harmony with the Tone is unmistakable. I think of True Autumn's famous schoolbus yellow, beloved by many who have been draped with it. It's not exactly in the True Autumn swatches. You might even think it's in the Bright Spring group. Lay all the fabrics out together and you'll see that the colour belongs with True Autumn.
So many of Conan Doyle's character's quotes apply to PCA. From The Sign of Four,
I never guess. It is a shocking habit,- destructive to the logical faculty.
Colour analysts do not guess. You know or you don't. If you're not absolutely sure, don't call it. Say the truth, "I don't know."  Fine, we'll figure it out some other way, but don't bring in a mistake that will carry through the rest of the analysis. People send  me photos and I say, "I do not know." When I was in medical school listening for heart murmurs, the students would say "I think I hear a murmur." And the Scottish professor who had seen it all or the genius woman who led the surgical department, they replied, "Pick one. Either you hear it or you don't. Commit." Colour analysis is not guesswork. It takes some confidence. You have to know when to open-mindedly yet politely ignore the client the way a doctor does with rambling medical histories and pages of internet self-diagnosis. It's not that the ramble contains no value or truth, it's just that given the facts of the patient's condition (or colouring) and the facts of symptoms and illness (or colour classification), some of their conclusions cannot be correct. In our training, we will cultivate the strength of your convictions.
And from so many of the stories, the most immortal quote of all, for the I-look-just-like-my-Soft-Autumn-sister who drapes to be a True Winter:
"… and when you have eliminated all which is impossible, then whatever remains, however improbable, must be the truth."
The Neutral palettes will compromise on heat level as long as their important dimension is respected. Keep colour dark, and Dark Autumn skin says, "A trace cooler, a trace warmer, a trace more saturated, I'll play along. Your total look won't fall apart." If colour goes light, Dark Autumn skin says, "Sister, get it right or you're done like dinner."
Keep colour light and Light Summer skin says,"Stick with the cooler of Light Spring's colours and it won't be a big deal. They're all pretty light in the big picture of  white to black. Yes, OK fine, Light Spring is a bit yellower, so don't plant a big block of it right under your chin, but your harmony won't self-destruct." Once colour goes dark, Light Summer skin says "There will be no good choice. We won't like anything we see in the  mirror. You did pretty well in the True Summer drapes, arguably your closest runner-up, till they turned dark and we took a wrong turn."
Back to the topic, choosing blue for True Spring. It's kind of tricky because blue is inherently associated with coolness. Many have trouble with True Spring blue. I would guess that the difficulty arises between True and Bright Spring. The other Seasons' blues are quite different. Is Bright Spring blue just bluer? Yes, partly, and as the amount of blue increases, so does the darkness. Other things change too. Red is arriving in Bright Spring. Yellow is moving out. Pigments are not being muted. They're so pure, they're almost synthetic. True Spring still looks from-nature, without the sense of  the Brights' "Whoa blue."
By the time we add enough yellow to colours to create a True Spring group, the most yellowed colours of all, there's not much blue or red among the swatches. They've turned into turquoise and coral. But True Spring does have some blue that harmonizes perfectly with the other colours. It's very blue but not as blue as it could be (which would be closer to Bright Spring) and not very dark.
Bright Spring blues are not just more saturated than True Spring. They're redder by the arrival of Winter (so purplish) or less yellow (so without a green or teal quality that True Spring's darkest blue has) . When you compare them side by side, the individual colours in the palettes are not as similar as the whole palette appears to be. This is a hard call though, if you only look at one palette. So if there's one palette where you get hung up, buy it. Make sure you know the difference. Learn to trust your eyes and your taste too. If the blue item doesn't disrupt your beautiful harmony, then it will probably be just fine, especially if the colour block isn't too big.
Shopping in The World As We Know It
Got all the talking out of my system. I'm scanning the Polyvore layouts looking for True Spring blue.
I want colour. As I look, I think 'lots of blue, lots of blue'.
There should always be more colour than darkness to perceive in all of True Spring. More colour and a feeling of sunshine. Yellow sun shining down on blue would make it look a little green IF you compared the blue to a redder blue. It leans a little turquoise/teal, not red/violet, to harmonize with the rest of  the composition, or palette.
Remember that colours on every monitor look different. We'll think more about comparisons than absolute colours. I started this post about 10 times and kept changing everything till I only worked on it in the same two hour slot each day. Imagine how long that took.
1 looked pretty good, but too dark. It's saturated, so must be Winter or Spring. Spring's blues aren't red. If anything, they're greenish, presumably from all the yellow in them. Winter's colours are redder. I'd put this in Bright Spring as their second-darkest blue.
2 is too hazy for True Spring. It's too dark for Light Spring and a little too saturated (too much blue) for True Summer. It also has a green quality, meaning it must be heated with yellow or gold, which True Summer isn't. It's in between the warmer and cooler darkest blues of Light Summer.
3 is not saturated enough for a Spring. It's also more pink-mauve. I'd put it in Light Summer.
4 is interesting. It's reddish, making it look a little purple. Means Winter. Too light for Dark Winter. I'd see it between True and Bright, closer to Bright.
5 doesn't have the slight greening of True Spring's darkest blue. Looks to me like Bright Spring's darkest blue. A true blue that is obviously no black.
6 is  more saturated than 3 but not enough for True Spring. I see haziness. Must be Light Spring. Amazing how hard it is to gauge colour in different lighting, ay? And across different textiles.
7 is hard. Doesn't seem red enough for True Winter. The saturation is very high, leaving the Brights and Dark Winter. It feels too saturated for Dark Winter. Not sure. Probably be alright for all 3 Winters. I'd need to see the item surrounded by gray under full spectrum lights to decide for sure.
8's shine is making it look lighter than it is. I could imagine Light Spring's darkest blue. Looks like it could be bluer, like it's not at full saturation. It's  not True Spring blues which lean to green, and not dark enough to be Bright Spring's dark blues. Bright Spring dark blues are greenish or reddish. This is pinky, like Summer's mauve undertone.
9 is heathered. It lives between Light Spring and Light Summer.
10 is a good contender. It could be Bright Spring too, better if it were a trace more violet. Bright Spring is a Neutral Season. Like all Neutral Seasons, they have warm and cool version of colours including blue. Bright Spring has a greener blue and a redder blue.
11 is nice, ay? makes me think of Japanese art, those blossoms on branches. The blue could be good for True Spring. The flowers that go to white and black moves the item into Bright Spring or Winter, but the blue doesn't have the red-violet quality of Winter's effect on blue.
12 has yellow and significant haze, so a Summer. It's a sunny day, not a shady one, so Light Summer. But it's too desaturated for Light Summer. Maybe it's at the low end of that Tone. If we pretend the light  on it is a little cooler, it would be True Summer.
13 has yellow and more pigment, still hazy. It feels better in Light Summer.
14 is a little too saturated for Light Summer, it could be Light Spring.
15 is yellowed too much for Light Summer, looks like Light Spring.
16 is very close to white. One of the Winters get that.
17  Well, gosh, Light Spring? It's a little too red for Light Summer and a lot too red for Soft Autumn. Not dark enough for True Autumn. My gosh, are you feeling exhausted? In Light and True Spring, those orchid purples appear. But it's dusty. Maybe Light Summer is better. I feel all tired out now. In the same way that there are lines of garments that make sense on nobody, I guess there are colours that are right in none of the 12 Tones. That colour is  making me feel weird.
18 isn't lots of blue. What I get first is dusty, then dark. Soft Summer. Thank you, goddess, easier one.
19 could be True Winter. It's not at full max sat like 22 and it's reddish. You're not alone in finding this really hard and I have all 12 Colour Books.
20 True Spring, oh, please? Nope. Not greenish and a little too dusty. If I had to say, does it lean green or purple, I think, "Shoot (or a word with similar first sound), I don't know." I hold up the True Spring swatch book and the blouse turns pinkish. I see a marketing opportunity here. We could sell pieces of cool, neutral, and warm gray. You could hold your garment up to it and watch them change each other. This top looks like Light Spring.
21 is Soft Autumn, right? I'm not so sure. It's a little too colourful and not dark enough. Amazing too how hard it is to judge one colour dimension when the other two aren't constant, as in, how hard it is to tell which of two colours is lighter when their saturations are not the same. Soft Autumn is less saturated and more dark. Light Spring purple is more decided about itself, it's is either bluer or redder. Light Summer? Yes, probably.
22 could be True Winter in the light areas, aggressively blued with definite black feelings. The saturation is so high that I think of a Bright Winter. Shopping in the real world is like searching for the lost world of Atlantis.
23 is True Summer. I pick up no heat, or hardly any. It goes a little darker than True Summer at the bottom and the top blue part is not quite as freshly cooled. Soft Summer would be fine here, though her blues are a touch warmer, and her lighter blue-gray is less blue. Whatever. We are going to have no clothes unless we cut ourselves a little slack.
24 could be True Spring quite well (or Light Spring). The aqua writing is too blue for True Spring (would be greener) and works better in Light Spring.
25 Stark white, high contrast stripes means there's Winter in it. The blue is too blue for True Spring. The two Bright Seasons could  manage this but they would want to add sunshine to the overall look. Too saturated for Dark Winter. Could be True Winter.
26 Light Spring. Groan. I have to believe this is getting easier. For True Spring, it would need a faint green tinge and no dusty quality. This has a red tinge. I know that because I held the True Spring book up to it and the item looked even redder. But I gotta say, it's so close.
The other confusion might be with True Autumn, but there's no problem here. True Autumn blue is redder (purpler, actually), duller, and darker. I figure the purple must come from making gold (Autumn) from the yellow primary, since gold is added to Autumn colours. Adding purple would mute and darken yellow. Then, adding gold (purpled yellow) to blue  makes darker, muted, purply blue. True Spring's darkest blue is not as dark as True Autumn's, and it's a little green (from all the yellow of Spring), not a little purple. Autumn mostly has teal and brick, what happened when all the gold was added to blue and red.
27  Enough fooling around or we'll be here all night. 27 is good. I'm using 36 as my reference red-blue in this panel. 27 one leans green.
28 is one of those pieces that would keep me wondering why. Why does it look like a strapless dresss with an undershirt? That orange stripe would captivate my attention and I'd be stuck. Not everything has to make sense of course. Like my liking of yellow-beige stone with plum doors for a house. Just put it here randomly.
29 Bright Spring. Too light for True, and tending red. Plus, details are silver.
30 I can feel a tough one coming on. Too blue for True Autumn and Dark Autumn. Must be an Autumn, though, it feels muted and earthy. What's too blue for Autumn and still muted? Summer is. This is too blue for Soft and True Summer. Wouldn't be Light Summer, would it? It's a trace dark, but as Sherlock says, once you've eliminated the probable… Honestly, it doesn't feel altogether harmonizing with Light Summer's freshness and it's somewhat dark. How about Soft Autumn? It's a little too blue, but it feels more belonging. Is that just the cut? If it were a sheer blouse or shiny taffeta, would I have an altogether different feeling? This textile reflects light in a way that mutes colour. One thing I hoped this post would illustrate: We post photos of ourselves in a Light Summer colour when we're really in Soft Autumn. I get sent photos of a woman comparing Light Summer and Bright Winter, and the colours she's wearing are off for both. Maybe by just a hair but it changes the whole skin reaction, just as it changes the perception of a garment. Photos and I don't get along. My other point: sorting drape colours accurately is hell on wheels. Understandable why analysts have trouble agreeing.
31 is OK. A bit light and better by colour in Bright Spring. The lace is rough, which makes the saturation look lower, which would place it in True Spring.
32 Quite blue for a True Spring or True Autumn. Not enough chroma for the 3 Winters. Too saturated for a Summer blend. Dark Autumn?
33 Heart be still, it seems fine. Lots of blue, not too dark. Navy isn't something I agonize over. I organize it in fairly dark and dusty (Summer, ease up on darkness for Lights), really dark and saturated (Winter), not dark and very blue (Spring, more dark for the Brights), and there are better choices (Autumn).
34 Thanks be to Jesus!!!, another good one.
35 is good. Lots of blue, not max blue, not too dark. How do I know it leans green? Because I've given myself a reference point, which is 36. In a store, do the same. Gather up a bunch of close colours. Your eye will sort them automatically.
36 is a red-blue. Would be True or Bright Winter. It on the darker side and not fully saturated, as True Winter is, but I can look at it again and think, "No, no, Christine, you ding-dong, the darkness is fine for Bright Winter. It just needs a trace more chroma." Holy  cow, who cares? There are 30 million worse blues you could wear.
37 Put the kettle on, dolls. It's good.
——-
November 24, 2012 by Christine Scaman · 10 Comments
The first draft of the Training Guide came back from my wonderful editor. Iryna, my equally wonderful book formatter, is waiting to start but I still have some work to do.  I've been keeping my head down and not attending to posting articles and answering comments as I should. My apologies for that.
I should sound more excited because I am. I'm really looking forward to these training events – maybe especially the part where we put our feet up at the end of each day, have a glass of wine, and share some informal conversation. That and going across the street (from the hotel in London ON) to swatch makeup at Sephora. It's going to be good.
I'm not going to talk much today. Many have asked for the 12 Colour Equations from the book, Return to Your Natural Colours (linked over in the right column) to be posted all in one place. Here, they be. Any that have appeared previously have a link to that article posted with the title. Explanations are in the articles and/or the book itself.
A reminder that these palettes went through Photoshop's colour model, my computer, the servers, and your computer before you saw them. At each step, they changed a little. No two readers are seeing the same thing. Don't use them to buy clothes or makeup. Use them as comparison with the eleven others. To choose your colours and know your true darkness range, use your 12 Tone swatch book. Nothing else is calibrated right.
Use them to notice how my taste  prefers to see neutral colours used, the overall degree of colourfulness, the use of complementary colours (to each other and to the skin undertone), and the gradual or sharp flow between colours. The geometric figures make it hard to impossible to illustrate watercolour diffusions between colour blocks, so for that, you need to read the book or other sections of this website.
 True Winter
If you see light icy gray, feel free to sub in diamond and platinum, certainly neutrals for you. These also can be used in place of white to set the high contrast range with black.
Very purple, this Tone. Not much red, but a lot of pink, fuchsia, and purple. No. 5′s purple is also a near neutral colour for True Winter, more magnificent than black against the skin tone.
—–
Dark Winter
In the article Colour Equations Dark Winter.
———-
Bright Winter
Easy one. Shoot the sat up to 98-100%. Small areas of complementary colours. Something has to be happy, which means a little random (repetitive=predictable=work=Autumn)
, but not too happy. If it gets too happy, rein it in. Move it darker. Make the pattern repeating. Bright Winter is the "Life is a party. So, how come I'm not having fun?" paradox.
Something has to be delicate too. Add significant jewels profusely. Jewelry is your normal.
And shiny shoes and purses. Super shiny is also your normal.
—————-
True Autumn
The original is darker and more saturated in Photoshop. They lose when they're uploaded. As dark as the belt inset in #1 feels right.
—–
Soft Autumn
—–
Dark  Autumn
In the article Dark  Autumn CE and Apparel.
—–
True Spring
In the article Light And True Spring Neutral Colours at the Office and CE.
True Spring is a (2 colour + 1 neutral) or (2 neutrals + 1 colour) look. Actually, that's probably everyone's best way to use neutrals, but when you wear the  2 colour, they can both be equally sized if you choose (others might use 1 large and 1 smaller block), and they can be complementary or at least quite different colours (others would wear colours of the same family or neighbours on the colour wheel).  When you wear the 1 colour look, make it a bright one, not one of the gentler ones.
—–
Light Spring
In the article Light And True Spring Neutral Colours at the Office and CE.
—–
—–
True Summer
Not happy with that one, it uploaded at the very low end of the saturation possibility. The bigger problem is that it looks too warm. True Summer hinges on absolute coolness. Try again to give a better sense of the darkness and saturation levels. Darn, now Soft Summer looks too light. It's all about comparison.
—–
Light Summer
In the article Light Summer CE and Being Not Pale.
—–
Soft Summer
In Soft  Summer's Gorgeous Colour and CEs.
—–
Undertone Equations
Also in the book RTYNC, I write an equation called Undertone Colour for each of the 12  Tones that describes how I see my version of the 12 undertones happening. The undertones are shown in the top right corner of the 12 colour layout pages. Below is a graphic that shows the colours I saw as the building blocks of those undertone equations.
To be really clear, I am not a colour mixing expert. This is only how I figure it in my head and much of it is probably incorrect.  You gotta start somewhere. This colour chart is a good guide to the colours referenced.
Winter
Blue = French Ultramarine
Red = True Red to Alizarin Crimson
Black
Summer
Blue = Cobalt Blue
Pink = Rose Madder Genuine looks right. In the photo below, I used Permanent Rose, Cobalt Blue, and some yellow to make the colour at 6 o'clock, True Summer.
Gray = is gray really added? As a product of black in pigments, a single drop can take over a mixture. Is the muting of the Tone done with complements alone to preserve the blue-pink undertone? I don't know. In the colour circle below, no black was used, even for the Winters.
Spring
Yellow – the daffodil, the buttercup.
Autumn
Gold = Raw  Sienna to Gold Ochre.
Practicing The Undertones
A year ago, when I was thinking about the Undertones for the book, I did this. The white page at the top gives you a white balance.
I have many watercolours. If I had one straight that felt right, I used it, though it could easily have been made from the neighbour colours.
True Winter: Winsor Violet + Ultramarine Blue.
Dark Winter: Crimson Lake + Sepia.
Bright Winter: Permanent Red + Cadmium Yellow.
True Summer: Cobalt Blue + Permanent Rose + Spring yellow.
Light Summer: Cerulean Blue.
Soft Summer: True Summer's mixture + Sepia.
True Spring: A mixture of Cadmium Yellow, quite warm on its own + Lemon Yellow hue.
Light Spring: Permanent Rose + Spring yellow + trace of Cobalt Blue.
Bright  Spring: Permanent Rose.
True Autumn: Burnt Sienna.
Soft Autumn: True Summer + Yellow Ochre. I like yellow ochre, it has a thickness and opacity that reminds of a strong Soft Autumn visual I have, which is fudge.
Dark Autumn: Brown Madder (and maybe some red or blue, I don't recall)
——
November 7, 2012 by Christine Scaman · 29 Comments
Answer: No. Never. They can appear to conflict until your colours are correctly analyzed.
I get 3 or 4 emails each month about this. So let's talk about it, framed around pieces of conversations with real women. It's the practical application of my digression in the earlier post, How To Match Foundation.
Palette and swatch in this post always refer to colours found within your particular group of colours in the 12 Tone system of colour analysis developed by Kathryn Kalisz. Some of the Tones or Seasons may have similar or identical names with other companies but if their origin isn't Sci\ART, their colour collections are different. I don't know how other organizations developed their palettes, what their colours are, or what the desired outcome of their PCA process is. It's not my place to answer questions about them.
The eye photos in this post are just lovely pictures. They are not textbook examples of the words or the ideas.
If hair/eye colours are not in the palette
I am a Bright Spring with dark brown eyes, dark brown hair, and light skin.
Yes, Spring under Winter influence is often brown eyed, from a glowy topaz jewel yellow to black brown. Many persons of Asian and Celtic origin have this colouring of darkness in hair and eyes and lightness and brightness in skin.
Since this is predominantly Spring, not Winter, the person is sometimes not conspicuously contrasting, though they certainly can be. A brown eye with light skin or hair is fairly contrasting in itself. Sometimes, the Bright Spring eye is so light brown that it's yellow, like a wolf. It's quite a thing to see. Or to be, I would think.
It's this,
not this, but notice the coat colours and the eye-coat harmony, animals are just like us,
The color of my veins, lips, and cheeks are all in my color swatches and flatter me.  However, the brown in my eyes and my hair is not in my color swatches and does not flatter me when I wear clothes of that color.  How can I wear brown as an eye and hair color but not anywhere else without looking washed out?
You're wearing the colour you think you see, which is never what colour is. Here is one reason for why it's harder to figure for some Tones.
There is variation in hair and eye colour in most Seasons, but nowhere more than True Winter and the Brights. I'm not sure of the answer from a genetic perspective. I don't think anyone can answer the magic of how harmony happens in spite what our eyes think they see. Maybe the mysteries should remain mysteries.
The way I reason it is that we don't know the exact pigments that make up our hair and eyes.  If I showed you 20 brown eyes, could you pick out your own? Would you pick the same brown as your friends would choose? Would you pick the same browns, yellows, oranges, and other colours, that the drapes (consistent with the Sci\ART colour calibrations) identify within your colouring? Probably not, on any count. We do not know which colours make up our final colours until one is draped. If you knew and wore the ingredients that go into your total hair and eye colours, you'd be utterly flattered.
Bright Spring has many yellows, beer and clear cider colours. When they have dark hair, it's usually root beer and black tea. It is never coffee, which only looks heavy and thick on a colouring that is as far from those as you can get. Lighter brown hair is herbal tea, not orangey-muted-gold, not velvety-dense-brown. It might look ash brown or medium brown but it isn't.  It is clear. While clear means high chroma, and transparency is not a quality by which we define colour (because colour can be bright or soft and still see-through), this hair is like coloured cellophane.
People with green, blue and grey eyes seem to always look great if they match their clothes to their irises.
I would not agree. Blue eyes will match blue drapes or blue clothes in any Season but the best match is only in one. It's not even a difficult decision. Some aspects of a correct analysis are challenging for a woman to perceive on herself. Achieving the ultimate eye colour is usually easy.
The colour a woman has matched to her eyes all her life is never the best or correct one in my experience. She needs her Colour Book to direct her to her turquoise and only then will her eyes become all they could be. I see women hope they're wearing their eye colour all the time and most cases, they're barely in the ballpark.
Blue eyes under Spring influence (one of the 5 possible Seasons) are seldom blue. They're turquoise, aqua, or cornflower (light blue with very little green, the cornflower being one of the few truly blue flowers, but to me, appears a little violet). It's a beautiful thing when you find it.
Not just me but a lot of brown-eyed people can't wear brown.
Quite right, many brown eyed people are Winters of some sort and have very little brown in their palette. And when they're draped, darned if much of the brown in the eyes suddenly turns black and then they're wearing their real eye colour at last.
Hair and eye colours as they appear are often not in the True Winter, Bright Winter, and Bright Spring palettes.  I think the way it works is that the contributing base pigments are there but the mix isn't.
You could say to me, "OK then, if I could take colours from my palette and mix them, are you saying that I could theoretically make my hair and eye colour from the swatches? "
I think so but the truth is that I don't know for sure if any and every mixture would still guarantee that the hue/value/chroma remain constant. If you mixed complements, you would mute the colour if either of the originals contained the complement of the other. You'd mute the resulting colour into a more muted Season.
To make clear green (say, Winter), you need a blue and a yellow without red, I would think. Could it be done? Winter colours contain red, but are there a blue and a yellow without red? I'm not enough of a colour mixer to know.
Thinking out loud now…To make clear orange (Spring), you'd need a red and a yellow that contain no blue. That seems possible, Spring colours are not blue-based, though some contain blue.
Clear violet – needs a blue that leans red and a red with some blue in it, neither of which contain the complement of violet, yellow. That could make a brilliantly clear violet, even a violent violet, if it's necessary – sure it is, for Winters. How is that done for Spring where yellow appears in every colour? Haven't figured that out yet.
Can I make amber or warm brown eyes with a True Winter palette? I think so. True Winter contains yellow, very saturated, a little blue without turning it green. It also contains the other primaries of red and blue. Three primaries make brown.
True Winter and the Bright Tones are intricate and unique types of colouring. Not inconsistent, just complex. Which is why I suggest they think twice before colouring their hair. I have never seen it be improved enough to balance the cost, time, and upkeep.
I can match clothes to the rim around my iris (which is sort of a dark periwinkle) and it is quite flattering but if I wear clothes that are the same brown as my irises I look washed out.
So it's not the right brown that you're wearing, it's just the one you think you see as the amalgamation of all the many colours in your iris. Good call to notice that the rim of the iris is different and if you can match it, a superlative colour on every person.
 How can brown-eyed people can be any Season, but only Autumns can look great wearing brown clothes and makeup? 
There are a million versions of brown eyes. Brown eyes can be in any Season, but they won't all be the same brown. Same with the 12 Tone palettes. Many Tones have brown choices but they're not the same brown.
Nine in ten women only find out their real eye colour when they are draped. Those brown-eyed people you refer to in your question and the browns that you refer to looking great on Autumns… very unlikely the same brown.
Are cool hair and warm skin possible?
I was snow white blonde as a child, but am now a dark, ashy blonde. It's a cool colour.
 Dark ash blonde could be found on a cool, neutral, or warm person. Apparent hair colour isn't tightly tied to the true heat level of your colouring, though your overall contributing colours and appearance are always 100% in harmony. Every person. The true heat level of your hair is perfectly consistent with the heat level of your skin and everything else.
We could take your dark, ash brown hair and place it next to five other dark, ashy heads. It would be interesting to see whose is cool, whose warm, and whose is neutral in between cool and warm. I would guess that your hair wouldn't be the coolest if we compared it on a scale. It might be cool-ish, but that's not Absolute Cool.
Because you know, Absolute Cool and Absolute Warm, they're rare in human colouring. Kind of extreme. I haven't seen a True Autumn or True Winter in ages. I see several Neutral Season versions of Autumn and Winter every month. The thing to wrap your head around is Neutral. What does it mean? What does it look like?
Just playing the odds, you are neither warm nor cool in skin and hair. If you're like eight or nine people in ten, why wouldn't you be, you're a Neutral Season that might lean towards cool.
Whatever you are, cool, warm, or somewhere in between, the setting is the same in all your features. One genetic code governs your paintbox.
 But I have medium light skin with golden undertones and no rosiness in the cheeks. All I see is yellow. Wouldn't that be warm?
Colour analysis, which guides every colour decision you will make, isn't about what you look like or appear to look like. Your natural colouring group, Tone, Season, is determined in the one way that can truthfully reveal it: how the colours in you react to other colours. Nobody can know their truthful colouring correctly without testing their own skin's reactions against an organized and measured set of colours in a colour-neutral environment. If your colours react the way you expect them to, you would be that one person in 50 who knew ahead of time what was going to happen. That's why it's so hard to do from books and photos and impossible from verbal descriptions.
Your skin probably is light-medium. What colour your undertone is, or even whether it's warm/cool/neutral, nobody knows till we test and measure it. Why am I so sure? Because nobody who comes to a colour analysis appointment is ever wearing their correct foundation – until we solve that question forever more and show you how to make the best choice.
If my hair is overly golden, my skin looks red. When it's natural dark ashy color, highlighted with platinum, it looks tanned and alive. Just natural it is bland. Dark red wasn't good. But when I went a more natural dark blonde with subtle red tones, I got many compliments. Dark golden blonde, more of a caramel, washes me out, as does all over light blonde with no contrasting darker pieces. Can someone have a seemingly warm complexion with cooler toned ash hair?
Actually it's really common. Usual, in fact. Though there's lots of good colour observation here, the description could occur in many of the 12 types of colouring. Sounds to me like you have cool-neutral skin with a little warmth, but placed next to wrong hair colour, it will look warmer than it really is.  You may have a false yellow overtone, like many cool Neutral Seasons, and be interpreting that as your golden undertones and yellow warmth from the previous question.
Too yellow hair does make faces red, especially True and Soft Summer, I find. But then, there's a disconnect in your comments. Dark ash with platinum sets up big distance between lightest and darkest, which I find looks right on nobody.
On Summer, their light/dark range isn't this wide, since it goes from pastel to mid-dark, not icy light to very dark (which is Winter). And so it follows that their best highlight is not that far from the base colour, or else they look striped and severe.
On Winter, they do have this big light/dark range but putting it in the hair is only disruptive, breaking up their force. The randomness looks messy when placed on a colour language that is very far from random. Of course, nothing applies to everybody and you can't generalize about hair colour across an entire Tone. Some Lights are not flattered by highlights either.
3/4 of women would say their natural hair colour is bland. Not remotely true but media has taught us that it is so they could sell us hair colour. The hair industry, ay? Their biggest problem is that they think they're fine. Many women would not attest to that – the same ones who bought $40 a bottle of wrong foundation colour. Women love their colourist most of the time. We feel real friendship and loyalty. But regarding our faith that we really are wearing our very best hair colour? Not so sure. Hair is a trend-driven industry – highlights, lowlights, we've never tried copper, let's go lighter. We only have one skin colour. It is illogical that we could be flattered by five hair colours. Become the expert of your own appearance.
Until you are wearing your best clothes and makeup, your natural hair colour will not appear as beautiful and perfect as it is – so I advise women after a PCA to make one trip to the salon to get the heat level set right and come closer to their natural colour. Then leave the hair for a few weeks and work on the clothes and makeup. Your eyes need time to readjust to the real original you and to absorb how your better colours affect your apparent hair colour by making it look perfect and ideal. Then you can really see your hair colour and you can go back to the salon, hopefully only one more time, and finish the fine tuning.
Also, once a woman has had many hair colours, she and those who have seen all those colours can't make a solid judgment any longer. There's just too much history swirling around. Someone outside your box needs to touch the reset button. I nominate your friendly neighbourhood colour analyst.
I am at a loss as to what color to dye my hair.
I'm at a loss too till your colours are accurately analyzed. You are like 98% of the real people in the real world who seem conflicting. You're not. Nobody is. Everyone's colours make complete sense.
Once we have your Tone understood, every single aspect of your colouring and the colour decisions to follow are consistent and coherent. It's not even hard. Once we know the truth, each one of us is very logical and connected in our colouring.
But. Even knowing your Tone, I still couldn't give blanket hair colour advice that would cover every woman equally well. Everyone makes her own darkness adjustment within a Tone. Not everyone is necessarily improved by departure from her natural hair as it grows out of her head. And for nobody is this more true than the Bright Seasons.
Art and Science
Not being able to explain a thing doesn't make it not true.
C. said it so beautifully here,
…the science of light, the discovery that it is both particle and wave and how it behaves erratically when observed. So nature is evasive and we can not reduce everything in the world around us to neat mathematical equations

….artists working in isolation through history have been representing through symbol what scientists have been discovering in the lab at the same(ish) time and not even known it. Think of the cubists and surrealists relating back to Einstein's new world of curved space and the theory of relativity, or the complex inherent patterns in Jackson Pollocks' work reflecting a new understanding of the complex, previously overlooked patterns in nature.

It seems artists, at least revolutionary ones, had/have a deep unconscious understanding of the stuff of the universe and represent it through symbol before we have the words or the science to explain.

All of these threads…point in the same direction. Colour theory, it seems, is not about finding the best lipstick. It is recognizing we are made of the stuff of the stars and finding our place in the universe.
—–
September 30, 2012 by Christine Scaman · 28 Comments
Autumn light is long, low, and less. Like in the late afternoon. Like the difference between indirect lighting and a 100W bulb in the ceiling. The effect is to emphasize shape and depth, which looks rich and warm.  The feeling is safe, cozy, secure, all the reasons why we don't put fluorescent overhead lights in our homes.
On a face, shape and depth take on a pronounced three-dimensionality – hills and valleys. Up close, it looks an uneven surface, a grainy quality – lines, freckles, fullness in hair, thicker looking skin, a feeling of plush and pile. From  a distance, this varied natural landscape depicted in such rich, low intensity tones has great resonance.
We're going to use the quality of light and shiny colour to advance and matte and darker colour to recede. This will generate movement backwards and forwards to feel like depth and texture. We don't want the face to look grainy, we'll leave that to fabric, but we do want the appearance of profound strength.  It looks deep, synonymous with complex, wise, and penetrating. I think our brains are much more plastic with synonyms than we know and worth unleashing. It's amazing what flutters up and out of the soup.
Remember the What and Where subdivisions of our visual system? We talked about them in the Soft Dramatic Soft Summer, a few articles back. The Where system, although not colour perceptive, is extremely sensitive to value contrast changes. It decides depth. We might only be able to recall about 7 or 8 grayscale levels but by putting them side by side, our Where system can discern a multitude of levels. On an Autumn face, we'll put darker  colour on the skin to make the lighter areas seem lighter. As with shading in drawing, or chiaroscuro, this models the illusion of depth and volume.
We know that wearing many layers, along with looking warm and creative on Autumn, looks 3D. Here's another way for attire: wear repeating patterns. Can be geometric (plaid), natural (leaves, paisley), or brushstrokes (Impressionist painting style). With two incoming images, one for each eye, the brain has to decided which goes with L and R. When the images are multiple and repeating, some get switched. Makes us think we see depth.
At one far end of Autumn's influence on natural colouring, the Season we call Soft Summer in 12 Season Personal Colour Analysis is mostly coloured with the Summer paintbrush, resulting in a moody blues feeling. Autumn's gold effects are beginning to co-exist, like the hologram of the previous articles on the Soft Dramatic Soft Summer Part 1 and Part 2.
At the other end, where Autumn also plays a smaller part, Dark Winter is a cool-based (Winter-based) group, like Soft Summer. Here though, the advance/recede is superseded by Winter's high contrast, making depth and texture of lesser prominence.
What about the 3 Autumns?
Soft,
True,
and Dark, interesting how much temperature changes with light, darks are darker below and you're looking for a sweater.
how does these types of natural colours amplify the many gifts they were given?
Autumn is seldom smooth to look at. This is not a My Little Pony world. Spring's wide-eyed-wonder is not the rhythm of this drum. Autumn is rope, not ribbon.  Autumn is not dewy or creamy or anything that reminds us of smooth. Dewy spices, dewy chocolate, dewy rust, they don't make sense. Expressed in Autumn's colours, dewy somehow feels slimy. Dewy curry. I mean, I ask you.
Autumn is hot, dry, velvety thick, and metallic. You could say a rose petal is velvety, yes, but it's not dry. Worth taking a minute to think about the difference between shine, frost, and metallic.  To me, shine is smooth and wet and belongs on Spring. The difference between frost and metallic may be semantic or may be about the colour they're rendered in, where frost is cold and icy colour, so Winter, and metallic is hotter and medium to dark, as copper, gold, bronze, and their variations. So what's shimmer? Good Q. Is it very  finely ground frost or metallic?
So wear bronzer! Like with Spring, I use the same product on the 3 Autumns, mostly because I travel and want to minimize. Spring's was a beige based peach-gold. Autumn's is baked earth, dark tan, a more orange-brown type of gold and a darker colour. I like Rimmel SunBronze 02 as a good colour that's not very shimmery.
On Soft Autumn, I apply it much the same way, in a 3 shape from temple>just below cheek and side of face>under jaw, but using less than on True Autumn. On True,  I use more and let it be both heat and contour. Dark Autumn's makeup colours are quite saturated and strong and with her Winter input, she is more contrasting than the other two groups. If her hair is warm, I often skip the bronzer and let her makeup stand alone and allow a warmer hair-cooler skin event, always visually intriguing on Neutral Seasons. If her hair is cooler, I might apply the bronzer. You need to know that eleablake did an outstanding job of creating cosmetics for the 12 Sci\ART palettes and their bronzers (12 different skin-accurate shades!) are IMO the best around.
The sentence we began with said it. Autumn is about low lighting. On a face, that means contour! It's huge here. Take the 3D in you and make it more. Shadows go dark in Autumn fabrics, so should they on the faces. Where Spring uplighted, Autumn shades and contours the valleys. Would I do both? No. It would start looking bizarre.
You can use bronzer or a slightly darker powder than your perfect match. It's interesting that you can go quite a bit darker than you think and create bold shadow emphasis and once blended, it still looks normal. Apply it at the temples, sides of nose, hollow of cheeks, under chin. There's a good image here from the excellent book, Looking Younger by Robt. Jones, and below the contour image halfway down is a link to another article in the same blog that shows you Aucoin's version. Create  the near and far that is so much part of Autumn scenes.
Oh, so good. Rich colour, warm colour, strong accessories, gorgeous lips, sensual features, fantastic bones, amazing hair.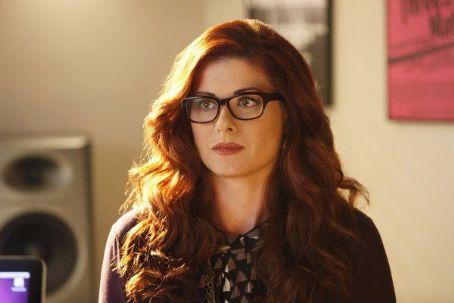 Debra Messing Pictures
But when Autumn makes up like a Spring and adds Winter apparel,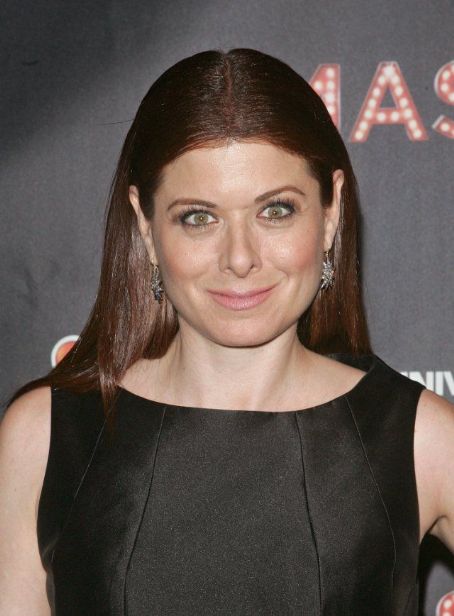 Debra Messing Pictures
Coating the entire surface of a brick wall in shine doesn't help define its surface. If anything, it neutralizes or trivializes it. Besides, the surface isn't by Nature very reflective of light or full of highlights, so coating the surface with it is just strange, like a trick that you don't quite get how it works or what you were supposed to see or understand.
However, a dot of shine here and there over velvet matte layers using deep, rich colours brings more dimensionality. Keep the face suede, which makes sense. Add deliberate shine over the iris. Dimension is created better by deliberate placement of metallic over matte products. It is not present at all in entire shiny eyelids, cheeks, or lips.
Best JLO pic I know – feline, exotic. This photo makes me choke up. My jaw drops. Does straight white girl hair and powdery puff makeup look better? No. Does soap opera hair and safe peachy makeup look better? No.
Anyone's browser having issues opening the JLo photo? Try copying and pasting this link into the address bar:
http://famous-wallpapers.com/wp-content/uploads/2010/11/Jennifer-Lopez14.jpg
Let's take that makeup to the next level and compare them.
What's the same
- eyebrows definition without darkness or high contrast
- a dark powder from the inner corner of the brow down the sides of the nose just on the edges of the midline
- eyeliner around the entire eyes, angled down with the eye at the inner corner and up with the eye at the outer corner
- flesh tones – although when we're in our correct makeup, we're all wearing flesh tones, but here the traditional flesh colours (beige, brown, orange,  camel, gold) are superlative
-squint and look at Jennifer; the bronzer does around the face on the outside in the same way as on many of the cats
- the mouth has a dark liner, medium colour, light center gloss, using layering to create a 3D effect just like Autumn does with clothing colours
- everything about the hair is rave-worthy; Autumn is not particularly light though they're often dyed that way; the highlight is minimal, just enough red to give us the idea without an entire redhead that can take over our awareness so we miss out on the amazement of the total image; this hair is very much about lowlights just like the rest of the Autumn ambience; I see few natural redheads among Autumns and though they wear it well, I find this looks more dimensional, interesting, and authentic
- her entire face is velvet, not sparkle
- coppered, tawny, metallic hints, hot hot
Never underestimate the power of jewelry near the face to do what makeup can't reasonably do. Wear it near your face. Make it textured as in bumpy, irregular. Use clothing the same way, with all over shine that doesn't work on a face or just metallic threads, keeping it layered and uneven, as raw linen.
Use matte eye shadow to look like velvet. The feeling should be like pouring thick cocoa. Remember the movie Chocolat (Juliette Binoche, Johnny Depp, rent it, it's beyond great), that hot, dark liquid that was going to heat you up in every sense of the word? Go for that eye shadow look.
And you knew there were flecks of hot chili in that elixir? Wear a dot of shiny antique gold above the iris, not all over the lid which is less dimensional – like if you put concealer on the light skin and on the shadows, you'd  cancel the effect of the product to even out the shadows.
Do not cover up freckles ever. They're splendid at every age. Believable beauty is always better. They look textured and young.
Smoky eyes are good.  Run your darker eye shadow over the eyeliner to fill in the holes, make it look less linear, and smoke it up.
The Skin Textures
We did Springs previously. That went as:
Bright   Spring = glass
True Spring = persimmon
Light Spring = petal
So the Autumns could be:
Soft Autumn = suede
True Autumn = velvet
Dark Autumn = leather
3 Autumn Seasons 
True Autumn:
Add heat all over the face, you might as well, the skin is that way already. The True Warms look great with bronzer applied as we have heard, 'where the sun lights the face'. On the Autumn Warm Neutrals (Soft and Dark Autumn), a little restraint may be better. On the Autumn-influenced Cool Neutrals (Soft Summer and Dark Winter), bronzer looks better to me when confined to contour.
Revlon Abstract Orange lipstick is interesting. It's red and brown and orange, layered and very dimensional. Super good with Arbonne Sunset blush. Made to be together.
Metallic eye liner could be great here in a colour that's not too dark, just like real gold. Autumn looks best when it's real, not plastic, synthetic, or artificial. Glinting added to very dark colour sets up too much contrast and goes with Winter.
Soft Autumn:
We've shifted from the more delicate muted Summers to Autumn's stronger muted colours and texture, to skin like suede. Colour is rich, earthy, but retains some Summer grace. Look at Arbonne blush in Dusty Rose and compare it to their Blossom, a real beauty for Light Spring. Arbonne eyeshadow in Smoke and Sand are great Soft Autumn colours as well.
Eyeliners that you thought would be good often go on looking too dark and/or too hot (orange or red). This is my most challenging colouring by far for finding eyeliner I like. At Shoppers in Canada, Essence liner in Teddy costs a dollar. It will be great on many Softs and some Trues. Using eyeshadow as liner is wonderful on the Soft Seasons to avoid harsh lines, enhance the low contrast effect further, give you so much more choice of colours, and let you enjoy some of your darker tones in cosmetics.
Take care with metallic eye liners that they're not the only thing people see, especially if eye colour is light. Imagine them in the Harvest Field photo above, they'd feel very hard. With the essential muting of the Soft Seasons, iridescence and luster are beautiful, real, and enough. If you're doing metallics, don't go dark.
Dark Autumn:
Nobody looks as right in leather, like those bomber style jackets, shearling lined, metallic effects in snaps and zippers. If Soft Autumn is Indiana Jones, then this is the Marlboro Guy. It's a stronger, heavier, thicker look. Stronger and more defined eye liner works, though still can be very smoked. True Autumn is not high contrast, so lips and brows are more part of the face. On Messing above, the makeup is great, the glasses are getting dark for a True (no idea what Season she is) but they don't really compete with her face. They're interesting, smart, explore the edge with confidence, and say "I know what looks good on me.", which is a fairly unique thing to be able to say.
Use more drama in contrast (Winter coming in) with eye shadow as a darker outer corner, defined brows, and a mouth that stands out from the face. Lips can still be flesh tones, which looks too erased/flat/tired/dead/old/pick your word on Winter, but these are deeper than the True or Soft Autumn flesh tones. They are darker, redder, maybe a little burnt looking by comparison. (I appreciate that in our ideal makeup colours, we're all wearing flesh tones but I mean it here as the browned colours.) Givenchy gloss in Delectable Brown could be great on Soft Autumn, while the Darks might look at Sensual Chocolate, here at Sephora.
Ideal hair colour for the 3 Autumns is the eye colour or somewhere among the eye colours, an effect very few other Seasons accomplish so interestingly. Gingerbread brown eyes are truly visually compelling. These are the warm dark browns from chestnut to coffee bean. Red works because Autumn's quite controlled red is increasing towards unleashed when Winter appears full on.
No question, to balance higher saturation, more red in the colouring, and darkness, you need more cheek colour to look vibrant, healthy, and fantastic. Look at Arbonne blush in Merlot.
And of course, lips need presence, especially once these faces reach full power in their 40s and onward. Both Dark Seasons can struggle with all the too-dark-for-daytime choices. As a Neutral Season, Dark Autumn has a warmer and cooler version of all its colours, including red. Oh, to find that saturated-but-not-too-much, red-that-isn't-rust, warmer-than-cool, doesn't-look-black-at-night, I-could-go-on…Could it be Arbonne Jam? Try it and tell us.
(For those who live in North America, you may have an Arbonne rep you can Google. My newest great friend, Ramona Robinson, is based in London, Ontario. She can sample and send product anywhere on the continent. There's no hard sell here. Ramona is a woman who sincerely wants to empower women with better information, health, and awareness in all aspects of their lives. Contact at rjrobinson@rogers.com. Tell her I said Hi.)
Recap: The skin is contoured, setting up lowlights. The features are defined from the skin by colours that are warm and velvety and the judicious use of metallic glints.
This was Spring: The skin is dewy, setting up highlights. The features are fresh, lively, distinguished from the skin by being very colourful, moist, and vibrant.
———
September 18, 2012 by Christine Scaman · 8 Comments
Appearance
The body types being referred to below come from David Kibbe's excellent book on the subject, Metamorphosis (1987). For me this is the book that works, IF you can find yourself. It's harder than you'd think. I am asked to offer it as part of PCA appts, which I'd gladly do if it could be objectified. As long as it's just my opinion or Mr. Kibbe calls me to train with him, the client won't get her ROI (return on investment).
Searching for the Soft Dramatic Body
She has a lush, exotic quality to her features. Angelina Jolie? Maybe if her head were on Sharon Stone's body. This is where it becomes anyone's opinion, but to me, her body is too small and compact, her expression is very open and giving and the features are too Yin. She's not physcially big enough to embody Diva. Height does matter somewhat. This is an imposing physical presence that seems bigger than it is at any height. An SD woman commands her space.
If Phyllisha Rashad is Dramatic Classic (DC), SD is more physically Yang than that. Even a DC could drown in all the fabric draping of SD, or look that way even with the draping scaled down to her size, as if she's wearing curtains.
I wonder if IRL, Angelina's proportions would have that Hollywood quality of large head/small body that photograpshs well. JAniston has that too. Whitney Houston would be very close to SD and often dressed that way.
SD and Flamboyant Natural (FN) are close in my head. What separates them is the FN's ability to still wear sweats and eat popcorn. The SD is not nearly as accessible or approachable. She has a more formal energy all the time. She doesn't own sweats and can barely force herself into yoga wear, but she's easy to imagine with a tennis racket, on a skateboard, running on the beach at 6am without makeup. Movement is key for the Naturals.
Naomi Campbell? Perhaps, but she seems very slender.
Linda Evangelista? Very possible.
Someone smart suggested Kate Winslet as a Soft Dramatic (and very possibly Soft Summer). That's a great choice. Big body. Lush, large features with a lot of overall Yang energy, too much to assign her curviness to the Romantic or Soft Classic group.
Visual Processing and The Soft Summer Palette
Neurochemical information travels millions of pathways from retina to various centers in the brain. That's just the beginning of how an image forms. Neuropsychology kicks in and modifies the retinal data to adjust for lighting, experience, and assumptions as the brain strives to make sense of what it sees, and of course, of surrounding colours.
We appreciate that seasonal or 12 Season colour analysis is based on simultaneous contrast, the fact that two colours side-by-side change one another in our perception.  Soft Summer is a most spectacular Season but we can too easily focus on "those colours are dull" instead of what that very 'dullness' makes them capable of that no other can do.
For all three Summers, the ability of adjacent versions of the same hue but differing values to appear 3D, to advance and recede, is central to (my) understanding (of) those Seasons. On Summer colouring, monochromatic colour schemes lose their flatness and give the illusion of a rounded, touchable image. Why the Summers? Because they're cool-colour (blue-based) colours, so when their value is made darker by adding dark grey or black, they remain blue and they do so across the light/dark band. They don't turn green or purple.  This works especially well with the True and Soft whose colours are muted, which our brains interpret as 'far', establishing a depth relationship.
Because of how edges are discerned at the level of the retina, we have more difficulty understanding edges. Monochromatics are even more challenging for discerning edges. They seem to move. They come and go and float around. With even the slight influence of Autumn in this Neutral Season Soft Summer colour collection, this 3D effect from contiguous monochromatics moves to a whole new level.
Over the Autumn palette's span, which has influence in five different groups of natural colouring, the theme is dimensionality. It's been called texture, strength, rope, weave, all expressing a similar notion of how this colour language speaks most clearly. Soft Summer steps up from the early 3D effect above that works so well on True Summer, to the phenomenon of the hologram. Still shimmery, more 3D.
With no good evidence, I've always seen the Soft Summer composition as lost edges, a figment of the imagination, impressions of depth that might just be apparitions, uncertainty about what is real, like the ghosts of shapes that move in and out of each other, whispered suggestion, signals you're not sure you heard or saw, phantoms moving in and out of your perception.  The colours made sense tome that way. Finally someone smarter than I am explained it to me: equiluminance.
Luminance means the intensity of emitted light from a surface. That's not exactly the same as light/dark levels or value because the trunk of a birch tree in shade and one of its leaves in sun may emit similar light at that moment, but in some ways, our brain sees luminance as value. Equiluminance means equal value or light/dark level.
The brain uses its luminance pathways (gray scale, black to white, value) to inform us about position (Where). The chromatic pathways (colour) tells us what things are, their forms and shapes (What). Take away colour and we can't discern what things are quite as well.
Without colour, the painting looks 2D by the loss of detail in depth. The examples above come from this great website where you'll find many more great examples.
When colour transitions are gradual because they are of similar value, our colour perceptive brain pathways (or chromatic pathways) are activated but our luminance pathways are not. We feel a little unsure of shape, position, and motion. We have trouble placing forms and objects. In Soft Summer, where saturation is low and values are medium, the colour combinations are exquisite to the point of being supernatural because shapes seem less stable.
The Sci\ART palettes make all this that I talk about happen automatically. Those palettes put these visions in my head, not the other way around. You don't have to do much other than wear your colours.
Apparel in Part 2. Next article, I promise.
———–
July 26, 2012 by Christine Scaman · 23 Comments
When I wrote the articles about True Season children two years ago for a previous blog, there was no Autumn article because I didn't know any Autumn kids to watch. I still don't know many. I know many Autumn grownups these days. They're so levelheaded, so reasonable, that it's hard to think of those elaborate parts of their character that can be quirky or funny. To them, what is, is. Not more, not less.
They're like everything that's great about trees and home baking. Not fancy or fussy, I love their company so much for the WYSIWYG, sound, comfortable, real-world advice they offer. Their constancy and durability give us a feeling of people who are extremely trustworthy, reliable, and rock-steady. There's no zigging and zagging.
gentle eyes, a soft face, perhaps some Summer; she could even be a Soft  Summer but the eyes look too orange
Autumn Children
Capable. This is the kid you want yours to be with if they go horseback riding. If yours falls off and is having wrist issues, the Autumn child can catch both horses, lead them home, find a grownup or a phone, call the parents, and get the right kind of help.
Life goes smoother if the other kids could just agree with them. There may be no physical attacks but there will be direct words spoken and order imposed. She's doing the talking at the lemonade stand. Not bossy, not show-off, just doing the job.
Least likely to be picked on. Assertive from an early age.
dark but somehow soft (muted actually) ; the strong facial lines, smile lines
True and Soft are social, not solitary. Dark may isolate himself more and talk to dolphins while all the other kids are trying to tip the raft. Winter needs time apart.
Might be stocky or sturdy, especially the boys, and boy, can they eat. Regardless, boy or girl, these children are strong and willing to use their strength. They are powerful athletes and real survivors. Their stamina and endurance stays with them into adulthood as 50 year olds who can still outskate all the kids in pond hockey.
someone was smart when they put him in orange; notice the orange tones in the hair and a very strong face, even for a baby
When the Soft Autumn child tells a story, the emotions involved will be inflated higher than anyone else's version because their Summer-ness felt them so deeply. The Dark Autumn child will have more worries about the events in the story and their meanings and repercussions. The Winter in him will keep him worrying about it for days. The True just tells it like it is. The most exaggerated thing about this person is that they have no exaggerations.
Need time to process surprises and really wishes you wouldn't. His Spring sister's idea of euphoria would be a surprise a minute.
building, digging, stacking, carrying, exotic eyes, Carol's T3 defined points at the outer eye corners (from Dressing  Your Truth)
They must have their own experience of something to change their mind. They are the original can't-tell-them-anything kids.
strong and striking, Autumn and Winter ; not romantic or cute (Summer and Spring)
The Autumn child is straight up. He doesn't conceal, cannot deceive. He's not a jokester and is never devious. His Spring brother, who takes life less seriously and has a big imp streak, has figured out that when Mom's on the phone, he can climb out a window, double back around the house to the kitchen, and sneak his fifth Popsicle of the afternoon. The Autumn child might walk very quietly into the kitchen, but if noticed and asked, would be compelled to admit "5″.
Spring fills us with the wonder of the moment. It is immediate. Summer is the cradle that keeps us safe while pushing us to meet our highest potential.  Winter symbolizes mental capacity, to reason, to rationalize. Autumn is the work we do on Earth, to enrich, to build, to create, to leave something better than we found. Autumn completes our wholeness as the power of the physical body, inseparable from emotion (Summer), spirit (Spring), and logic (Winter). Without the balance between them, we cannot heal ourselves because each one is assaulted when the other feels injury. We also cannot fulfill our human potential. We cannot have been put on Earth with the abilities we have to live as cavemen. We must be here to live up to a higher ideal. The pendulum between the four powers sways but our answers are not behind us. Once we learn our center as a humanity by respecting all four energies equally, we will find a sustainable way of living and the answers to longevity.
Autumn Grownups
Sensible, practical, no-nonsense, peaceful. Harrison Ford. Martin Sheen. Their steadiness makes them shoe-ins for feel-good TV presidents. The Summer contribution of do-the-right thing to Autumn's save-the-day strength.
The Dark Autumn boy will explain, indeed expound, actually expostulate, on his topic, with no awareness that nobody has had a chance to speak for 20 minutes. The Dark Autumn man is not very different, but he speaks more slowly so he has time to formulate his thoughts. He is the professor to Dark Winter's philosopher.
strong and capable at every age
What happens when a Summer and Autumn live together? Felix&Oscar.
Soft Autumn's husband asks that you not tell her that a family member is in personal crisis or he'll be sent back to the Farmer's Market. The rest of his morning will be spent making ham sandwiches. He already delivers an asparagus quiche to the Art Gallery once a week. She combines Summer's love and upstanding decency and Autumn's foot on the gas to nurture the entire world.
True and Dark Autumn will be on time. Let's get to it. Then we go on to the next job, though we tell ourselves we're going to rest. We can chat after, but I won't be late for my next appointment or make you late for yours.
If a client has all her children colour analyzed, she could be a True Autumn. She sees the sense and the savings, and is completely open to change. Light Spring will do the same, a mix of her Summer desire to make her family happy and her Spring enthusiasm when she spots a good thing. They will adopt their new palettes very quickly, without Winter's tendency to contest or Summer's to resist.
hazy eyes, hushed skin, a future Soft Autumn
If it's a plain and honest opinion you want, go shopping with an Autumn. Summer's deep streak of kindness will embellish with the compliment, any compliment. If you're ok with the cold-blooded comment, a Winter can tell you that your suit is fine if you don't mind looking like a birthday cake. And then you say to them "Now, how would you feel if someone spoke to you that way?" And they say "Fine. I wouldn't care." They're telling the truth. They are thick-skinned (so they balance matte and opaque cosmetics), while Summer is thinner-skinned, as sensitivity of skin and emotion, as wearing a softer, lesser pigment deposit (so tinted moisturizers), as being more touchy of feeling internally and of texture externally, as tactile, with highly developed brain-hand connections and sense of touch. Summer skin is soft matte. Spring's looks best dewy. Just as everyone's busy is different, everyone's Golden Rule comes out different but it's still the same rule. Winters should shop with other Winters. Buy them the book Getting To Yes for Christmas. It will help them in life. The kindness of Summer and sweetness of Spring might see this Winter, meaning me and only me, as having the heart of that first cockroach that crawls out of a nuclear accident zone. On the other hand, I won't tell you 3 months later that I really didn't love you as a blonde but didn't want to hurt your feelings, knowing what that hair cost you and all.
 Autumn's face (left)  speaks to us of resilience, bravery, and grit, in colours that are darker and more muted than the lighter, brighter skin on the right; Summer on the right is dreamy and swoopy – on both girls, gorgeous base hair colours for Soft/True Autumn and Light Summer
Will promote what she believes in gladly. She told every one of her True Autumn friends that some of the best makeup colours around are at Dressing Your Truth online store for Type 3.  The three lip glosses just glow with rich warmth. And an Autumn pink eye shadow, you'd find that nowhere. Then there's, the jewelry! She saved hours with the 6 pages of superb choices at the store. She thought about all her outfits and chose what would complete each. (Her Spring daughter just bought everything she liked, with no planning at all, figuring it would all work out. Imagine that.) To express her traces of Summer or Winter, a Soft and Dark Autumn resepectively might look at the Type 2 (Summer according to me, not to the folks at DYT) and Type 4 (looks Winterish) accessories. Since both SA and DA are Neutral Seasons, they can be flattered by silver and gold. A Soft Autumn looks great wearing Autumn colours in Summer's way (analogous, flowing, floral, soft). Dark wears her palette in Winter's way (bold, more contrast).  So integrate your smaller contributing Season by wearing their style in jewelry with clothing and makeup in the colours and style of your own Season.
—————-
Strong Beauty
Makeup Colours
Soft Autumn, try out Lancome RIL 230M and 240M, your natural lipcolour is one of these or in between. Also NARS Mayflower lips, Body Shop 11 and 07 lipstick, and MUFE RAI 19 (for TA too) lipstick.
On Dark Autumn, NARS Pigalle, MUFE HD8 blush, Lauder Maple Sugar and Rich Currant lips. A good, dark,warm, barely muted blue eyeliner is Revlon Colorstay pencil in Navy. Dark Winter could wear this very well too as they have warm tones  in hair and eyes.
True Autumn : MUFE HD10 blush, Givenchy Gold Brown lips (really nice, this lipstick, but sample it at Sephora first, big $$).
_____________
June 26, 2012 by Christine Scaman · 17 Comments
A reminder that I will not be shipping the book, Return to Your Natural Colours, in the month of July. If you're in the US, Kerry at Indigo Tones may have some copies. Otherwise, best to wait till August.
———–
Women often say that they want to wear bright, vibrant colour. On most types of colouring, that kind of colour is the only thing others will see, hear, feel, or remember. The right lipstick for your natural colouring will look plenty bright to the rest of us who look at you. We don't look at your clothes on a hanger or your makeup on a sheet of paper. Your right colours in hair and clothes look just as vibrant ON YOU as truly vivid colours look on those women where they have a natural presence.
Only the True Winter wears pitch black and stark white and looks complete. Pure black and pure white do appear in all 3 Winter palettes, but my eye prefers the Dark and Bright  in B&W if they also wear one of their 'colour colours' as an accent somewhere in the ensemble. They could do fine in B&W alone if their natural colouring is very close to that of TW. As a Dark Winter, I don't wear B&W. I can't meet the coldness and the sharpness.
Not everyone can be invited to every party and nor would they want to be. Would we rather stand in a room full of strangers or friends? There will be some combination of near white and near black that will look like B&W on you. That's the whole thing, to get the optical effect of B&W on your natural colouring. Wearing pitch black when it isn't in the natural colouring looks like wearing sweat pants because it can't find focus or definition. The viewer has an impression of a bulky blur. Besides, it matches nothing else in the wardrobe.
Stores won't supply 12 great 'blacks'. Just practicing the basics for that True Season trio will help more than you can imagine.
Look at the graphics below in natural lighting without sunlight. Play with the tilt of your screen to see the colour's versions. Don't go shopping from these colours. Use your Colour Book of personal swatches.
—–
Spring True: Buttery cream and a grey so yellow it looks brown. At this degree of skin warmth, pure white doesn't look any better than on the Autumns.
Light: Raw cauliflower white. There is a Brazil nut brown that goes darker than the grey above, but I'm trying to keep obvious ROYGBIV out of this.
Bright: As good as it is on Bright Winter, absolute white is far from the best on this colouring, causing the skin tone and eyes to grey and fatigue, especially worn in a large block. White looks good and adds crispness if the area is kept small and mixed in with warmer, brighter colour to keep the eye moving. The better white is very light, a white that is greyed and yellowed at once. The 'black' isn't black but a dark, clean grey, not earthy or blued. Bright Spring can often manage dense black in small areas, not right under the chin.
—–
Summer True: This trip through Photoshop taught me that if I pick the undertone of the skin (see them in RTYNC, the book pictured in the right column, they're not on this website), adjust the saturation as appropriate for the Season, and select the lightest colour possible, I get the Season's 'white'. True Summer's began as clean cobalt type blue and moderate saturation.  Many with darker hair tones could go darker in their 'black' above, but not too dark. The colour above hopefully represents everyone, knowing that darker tones are available once colour pigments like blue, green, red, and so on, are added.
 Light: Vanilla ice cream. There is a grey that goes darker than what's shown but it is more blue-looking than this grey.
Soft: Campfire smoke. And smoke blocks light, so the whole palette is a little smoked, muting colours. Smoke also reduces transparency. Earrings (like these) made of glass smoked with your palette colours are simply beautiful. Medium pewter makes a great black.
—–
Autumn True: What applies to pants and boots applies to anything where we default to black. Diorshow Brown mascara is a very close match.
Soft: Light putty. This Season also has medium and dark putty. Compared to Spring, greys are more orange and somehow greener – which makes sense since green is made of blue (Summer) and yellow (added as gold since this is Autumn). Summer's greys are bluer.
Dark: like the pages of an airport paperback. Books aren't truly B&W, that's too hard to read, especially on a screen where it seems to twinkle. But our brains, that are adjusting colours all day long and telling us they're white, do the same to the pages of a book.
——
Winter True: Snow so white, it looks a little blue next to any other white. And black.
Bright: Polar bear, maybe with the slightest yellow peach tint… polar bear at sunrise. Adding that my eye loves Bright Winter in crisp white even better than black. For me, these are the ultimate wearers of pure white. And black.
Dark: One drop of tar fell in the white paint pot, but barely a trace. You don't know it's not pure white unless you hold it next to pure white and even then you're not sure. And like all Winter's icy lights, this is mostly white with barely a trace of pigment, nowhere near as softly grayed as Summer's white. So, white can be icy or pastel too, an interesting concept to roll around. Enough of my talking, think about the center of an Oreo cookie before you separate the halves and light shines on the white. Look at Merle Norman's Ice, best eyeshadow highlight for the Season that I know and we can move on.
—————–
Like an alphabet that makes sense out of sounds so they can be used and shared, the 12 Season (12 Tone) Sci\ART palettes make sense out of colours. Then, it's up to you to write the poem, the song, the story. It's up to you to make your house a home.
——————–
June 17, 2012 by Christine Scaman · 24 Comments
A NOTICE before we begin – I will be traveling during the month of July and so not able to ship the book, Return To Your Natural Colours, that you see in the right column. I can ship them up till June 26. In July, Kerry Stich at Indigo Tones may be able to help, or I can ship again as of August 1.
————————
I can't tell you how much I appreciate it when someone asks specific questions. It helps me focus. The article comes together faster. Pinpointing your gaps helps you use your Season palette better so that you own and love your entire closet.
PCA absolutely has to be grounded in sound theory or we're in a mess. But financial theory and getting your RRSP in order are not the same. I might never be the first guy, but I can try to be the second one. If other analysts have comments to add or just plain disagree with me, I always deeply appreciate correction and much prefer if it's public, in the Comments section, so everyone can learn.
Sabira has my respect for verbalizing what she doesn't yet know. That takes time, effort, and organizing the files in your head. She asked some great questions. I fear that my answers can't be as cut and dry as we might hope…which makes me feel a bit better. Do you find that the more someone knows about something, the more their answer to every question starts sounding like "Well, it depends." ?Maybe I'm getting somewhere.
I'm not posting palettes because Sabira added a link to the eleablake (the makeup company that creates astoundingly good 12 Season cosmetics) Pinterest pages where you can see all 12 layouts.
—–
I would ask what I should rely more when finding my coloring. For example my eyes are rather muted, I would say dark teal green or pine, but my skin is not so grayed, so some of the most grayed colors of a SA palette work with my eyes, but don't work with my skin giving it unhealthy glow. DA palette works better with my skin. Does that mean that I should rely more on my skin tone, than on other factors?
Look at the skin foremost. You just can't be going around with an unhealthy glow. What would be the point of that? When the skin is right, the hair, eyes, everything else, are automatically right.
Skin and eyes will always accord in the end but eyes are tougher to call because blue eyes will make a connection with a blue turtleneck from any of the 4 Seasons. How do you pick the true connection? It's not easy for women to do on their own or with friends who don't quite know what to look for. I often am sent photos of a woman in clothing from what she assumes is say, True Summer…but the colour is actually from another palette.
Don't look only at what intensifies eye colour. Look at how crisp the outer edge of the iris is. If the eye edge is fuzzy, so are the other features smudged into the face. The natural topography is dulled and blunted.
——
I would ask if there exist some colors that can help distinguish between the two seasons. I mean if there are colors of the SA palette that a DA can't tolerate and vice versa.
A funny, in fact almost frightening, thing happens when Dark Autumn's spiced peach is put beside Soft Autumn skin, it sucks all the life and colour out of it. Then when SA's soft coral replaces it, the flush of health and vitality returns like a whoosh, from the drape up to the hairline.
Same thing happens when L Sp wears Bright Spring's iced pink. Though B Sp's seems a "lighter" shade of pink, it drains the life out of L Sp skin. Put the L Sp coral on the person, and you can see glowing alive colour suffuse the skin.
Dark Autumn's lighter colours are very particular and hard to find. The yellows and greens, also too hard to find. To choose between 2 Seasons, you have to get extreme. Try DA's strong burnt orange, dark rust, and dark tobacco, against SA's light flowerpot terracotta, latte, and willow green. There's no point using grey – DA's battleship, TA's elephant, SA's dark putty, the odds of finding them in your closet is next to nil.
——-
I am not also sure, whether black is a part of a DA palette or no. Because as for me, I can wear black, but it is not my best choice, I need to wear something golden or beige with it to make it work. When I wear black only I can't look my best.
Sounds about right for DA. It is not in their palette but they can balance the darkness so well that they can cheat it in if it's warmed up. What's even better than black are those colours that are so dark that even in pretty good lighting, you think "Is that black?" When you move it around, you see that's it is darkest navy, eggplant, brown, and grey.
Put a SA in pure pitch black, all you see is the black and an older looking SA.
——–
Question about contrast – if a soft season can have medium-high contrast between skin, eyes and hair, or it doesn't matter.
Let's be sure we're comparing apples to apples. It sounds like Sabira is meaning "contrast" as distance between lightest and darkest, what is most often meant. We'll stay with that.
There is a wide variation in hair darkness in Soft Seasons (and many others), so there will be different degrees of contrast (hair-skin-eye differences in darkness level). Although the most perfect skin tone, colour, and texture, and the overall harmony are achieved with the same palette regardless of hair colour in a given Season, and hair colour isn't used to choose Season, there's no doubt that it plays a role in how others see us.
What I think looks right, an opinion from not-a-fashion-expert, is to repeat what you look like. Try to use the same distances between lights and darks in clothes that you see in your face, always within your correct palette.
The more I see of this, the more I think that spending too much time on contrast just complicates your life. Your entire colouring is inherently set to be in agreement in the exact same way as your 12 Season (12 Tone) colour palette. Your own personal hue/value/saturation all shift consistently and together even if you got darker than or warmer eyes than the 'average' for the Season. The thinking is already done for you. The Sci\ART palettes are so genius because they make it hard to get it wrong, to achieve very high contrast where it doesn't belong. In Soft Autumn, where you have eggshell and medium-dark putty grey for lightest and darkest, you can't really create a too-high contrast. So, contrast is something to think about briefly but I'd move around my palette with freedom and imagination knowing every colour there looks great on you, and I'd spend my time figuring out my body's geometry.
———–
What do you think about the concept of flowing seasons – can it be so that a person can take some colors from the neighbour palette. And can it be so, that a Soft Autumn can bу closer to the DA than a SSu.
This is the order of the Seasons in my head, as taught to me during my Sci\ART training (my diagram, not an official Sci\ART publication):
The Season Circle
So SA and DA just wouldn't share colours because they'd have to pass through TA. They are totally different.  Perhaps one of DA's browned coffee beiges could work pretty well, but most of DA is just too aggressive (too saturated, too red, too dark) to flatter a SA or work with the rest of her outfit.
To my knowledge, the "flow" concept comes from Color Me Beautiful. I'm not familiar with its full meaning or implications, so I'll talk about sharing colours.
Any two immediate neighbours could maybe share some colours if:
1. Those two Seasons were very close when choosing the final and correct Season.
2. You respect TMIT. A Dark Winter and Dark Autumn could share their darker colours much better than their lighter ones.  Light colours on Dark Seasons are less forgiving, so they're either exactly right or completely wrong.
A True Summer and a Light Summer would share maybe the coolest colours of Light Summer. Maybe. I find True Seasons very absolute, and quite low in their tolerance of neighbour Season colours because the neighbours have warmth, the one thing with which True Seasons cannot harmonize. The sharing works better with Neutral Seasons. Still it takes caution and is often done too freely. Your best palette was chosen for a reason. Strive to stay within it.
————
I've always thought that I am  SA flowing to Ssu, but when I saw these – http://pinterest.com/eleablake. I realized that those colors I thought to be a Ssu blue-greens are really DW blue greens and some of the colors I thought to be of a Soft Autumn are more of the DA palette. I know that it depends on the monitor, but I have never thought that the soft seasons are SO grayed. I think I had the wrong concept of what is really "soft".  Is it so?
The Soft Season palettes are probably the hardest to figure out on your own, Soft Summer likely hardest. The colours are losing some saturation in the photos and monitors. They appear brighter than this in the swatch books. It's not your concept of Soft that is wrong. It's the concept of 'how Soft', or 'how Soft in this Season compared to that Season'.  Dark Winter is softer than Bright Winter.
People don't look at your clothing colours on a screen or a white background. They look at them ON YOU. On a Soft Summer, those soft colours look connected to her. She looks healthy, vibrant, and defined instead of disappeared. It feels comfortable and right to look at those colours when SHE wears them.
On a billboard, we might choose other colours, but we don't see other people as two-dimensional blocks of isolated colour. We see them as a total image, like an organic hologram, not separate from what they wear. We are more beautiful when the colours we wear are an extension of ourselves and have a logical reason to be placed next to our body.
————
I am still confused with the terms "soft" and "muted" – what is the difference.
For our purposes, there isn't one.  They mean desaturated, closer to the pot of grey paint you started with before you began adding colour pigment. If the colour appears dusty, heathered, greyed, then it is called muted or soft.
Most important to always remember, colour is relative. Closer to grey compared to what? Wedgewood blue or electric sapphire? Compared to Bright Spring, True Spring is soft, but we don't call True Spring's colour low in saturation or muted.
———
I started to think whether I can be a DA, because my worst colors are pure white and summer light pastels. Light pastels give me either yellow or grey unhealthy glow for my skin.
Sounds right for DA. The skin looks like concrete in Summer pastels.
——-
I also appreciate this post very much
http://12blueprints.com/3-great-colours-on-the-12-seasons/
But it make the things for me much more complicated :
As for a DA the 2nd and the 3rd are my best colors indeed, but I am not sure about the fist blue-purple. As for a Soft Autumn – I look good in brown and soft warm yellow, but the medium green is not my best choice – it is too light and too grey. As for neighbour seasons – I can wear Dark winter grey and maybe red, but I am not so happy with red – my better red is definitely warmer. Yet it is an "ok color". I can wear SSu pine green – it works with my eye color, and so does TA teal, but other shades of a Soft Summer are not my best choice usually, and True autumn is too warm for me.
Like 19 people out of 20, you're finding confusion in interpreting colour. How do you put it all together? I'm afraid that only a small minority can get it right, even from photos sent to an analyst. Plainly said, it just comes out incorrect too often. That's not the analyst's fault, it's the medium.
When you saw the colours above, error #1 came in because the screen didn't show them right. That error will carry forward just like in algebra, in every calculation to follow. Then you tried to match them with what you had, error #2 because that was off a little. If it were easy to find right colours, we'd have drape sets by the truckload to sell you. Now we have error #3, where you decided what works on you, but I bet that for some of your choices, I might come to a different answer. And on it goes.
Between any 2 Seasons, you're always juggling 3 parameters of colour – warmth level, darkness level, and saturation. So maybe the saturation of Dark Winter works well, but not the warmth level. Maybe the coolness of S Su is what works, it's kind of like DW's coolness level after all, but its darkness level is way off and its saturation is off by a tiny bit. And on that goes.
———
I also tried to compare how different greens intensify my eye color – there was no clue also, my eyes are not so dark (but I am not quite sure how dark can be blue-green eyes, I would describe my eye color as pine green in general) and change color that is why I can't wave goodbye to soft seasons. I tried blue green and olive – but they work both I think, because my eyes have blue green background with an olive sun around the pupil, so when I wear olive they are warm green, when I wear pine they are pine green, when I wear teal they are teal green. I know that every season can have every eye color, but with different shades. So I have a question can that be that a DA can have pine green eyes or pine is more a soft color?
Right, so you may find blue, green, or brown eyes in any Season but they won't be same version of those colours in terms of warmth/darkness/saturation.  Some are less common, like blue-eyed Dark Autumns, but it can happen, perhaps as a dark teal that appears blue.
And yes, if you have green in the eye, it seems to connect with any green you wear to some degree.
When you say 'pine green', we probably have a different colour in our heads. Even if you sent me the colour, I doubt that it would be the real colour of your eye. We usually don't know our true eye colour till it is placed adjacent to our most harmonious palette. To go from eye colour to a Season decision will lead you wrong. To go from Season to "Wow, who knew I had those colours in my eyes?" happens all the time when a woman is correctly draped.
————–
June 4, 2012 by Christine Scaman · 64 Comments
Nirmala left a comment after the last article on 12B that really sums it up. Kind of paraphrasing here, but as she says, we can't see ourselves, that's Problem 1.  Though we search for our truths, there's no easy road. They are quite cleverly concealed, maybe as protection from us, for if any way were revealed too soon, we would probably misuse them like any information we get when we're not ready.
A clothing system won't be the as-the-crow-flies route to inner truth. The most it could do would be to open a window. The opinions of others, even professionals, are subjective, variable, relating taste and opinion more than anything else. Compliments are of no value to me, they just drag me off center for a week or two. Though the 12 Seasons of personal colour analysis may not have every answer, it is at least measurable as long as the compass is calibrated right.
The Sci\ART drapes are calibrated into measured increments. That's what a Sci\ART colour analysis gets you that is so incredibly special. The line between one group and the next is clearly divided in coherent, defined, steady intervals. Connect the dots is way easier when the dots are numbered. Sci\ART has human colouring classified right. Doesn't mean that analysts who do colour by eye are wrong. I'm a huge believer in humans as little electrical towers and perhaps some people can feel our emissions of light energy as our colours. I'd lose faith if two such analysts came up with really different answers though.
Dark Winter Type 1
Maybe Sally Field looking (not so sure she's DW). Or Mario Tuttle, though with that nose shape, he's more likely a Bright.

For Type 1, I went with light, young, fun, random, playful, upward, hearts and triangles, freedom of movement, sprays, fountains. Detail and eye catchers are placed high on the body, so no black outfits with yellow shoes.  Some bold is ok, this is Winter, but nothing serious, sharp, or rigidly repeating. Got to get light, bright, warm, fun, and alive into this. And fairly contrasting.
Tunics could be great here. And prints.
Lots of jewelry that doesn't necessarily match. "Life of its own", not floppy and not stiff, Perkily crisp.
I like the zigzag of the sleeves on the two tops at the top.
Clothes can feel light without being light coloured. Taylore Sinclair's totality of radiance actually comes in here, where fabric, design, and texture all contribute to a person's movement.
Chose heavy heart lockets that wouldn't get lost in the contrast and weight of the colour. Torn between the 2 lockets.
Black can't be chunky or serious or this girl will grind to a halt and look glued to the ground.
Shoes are light. Even a wedge is too blocky.
 Dressing Your Truth: What I Liked
About the Dressing Your Truth course, my friend asked "What do you like about it?"
- I like Carol. Makes no difference to me how she promotes herself, whether she's licensed, whether women can or can't find their Type, or how many websites she owns.
- I recognized my drive for standardization (of colour analysis systems), my obsession with being able to duplicate results (between colour analysts or it's all useless to the client), and my need to promote it – all as Type 4 traits.
- I learned about the most dominant types of lines in my face. I follow them to apply eyeliner and blush. Our movement path could be drawn on paper as we negotiate tasks big and small, through problems towards solutions. The lines tend to be consistent with other lines, like those in our face. Fascinated me. I really like the part about how we move forward and how we get stuck. I've watched people who seem unable to end one interaction or activity and move on to the next. The nearer you get to an ending, the more they're compelled to drag it out in a thousand ways. Since I almost erase the past as I'm living it, watching this deliberate delaying left me saying "Just  make a move. Don't worry if it's wrong or right!" Now I get why that was not helpful for them.
It was fun to actually draw makeup with those same lines. I see that if you draw a line across my eyes from outer corner> inner corner> inner corner other eye> outer corner other eye, the line is straight. So now I extend eyeliner out straight a little ways. My kids have not said I look nuts, which they are well trained to do given even a smidgen of provocation.
- The psychology that goes with the lines structures is great. I see now why True and Soft Summer have more issues with their palettes than everyone else put together…because it's her (Type 2, Summer, whatever) nature to examine every single option over and over, like she can never have enough evidence to make a choice. And why I shoot off like a rocket and ignore all the fine print.
And why my Light Summer sister can get so deeply hurt over words or actions that I wouldn't even notice. Her weakness isn't her huge sensitivity; it is her strength because it's her truth and because the world needs so much of what she has to offer. Telling her "Stop letting every little thing get to you!" is disrespectful and confusing to her. Now, I will hold her in higher esteem for it. Learning to honour others better has been the greatest reward of DYT. So much has fallen into place -why I've stood at makeup counters with Summers watching they energy test eyeliners.
Figured out why I have been sent so many more True and Soft Summer clients than any other. We relive the same experience over and over till we learn its lessons. I finally see that I need that character to balance me, to model certain behaviours I will need in my own future. I am grateful they came to see me.
- Picked up a few good clues on clothing to add to my Season and Kibbe, but this was far from the main selling point. As a matter of taste, Carol and I don't share a belief of what looks good, let alone true. As a matter of statistics, it's unlikely there are only 4 style Types in the world, even if you could prove that there are 4 main movement types. The diversity of genetics makes the probability too low unless the types are so broad that few can tell where they fit, especially if they contain some of each, which means most of us. And it's been proven across populations that 4 main colour types won't work. This energy system won't be any different. Still, would I take the course again? I would in a heartbeat.
- Learned a lot more that I can apply as a better spouse/parent/workplace than as any kind of fashion star. But then, I came into it exposed to a lot of info about Winters, Dramatic dressing, etc. A newcomer might pick up some great advice or a good intro to thinking about how clothes are cut.  I did buy some jewelry and I like it.  For all 4 Types, the jewelry is nice for the price at the Store. Mine is about 2-4 times larger than it looks on the site.
IDK the DYT rules for the 4 Types.  I'm just extrapolating the energy of the person, like I did with how the colours felt to me in RTYNC (the blue book over in the right column). Doesn't mean it's the only way, just my way. DYT is a natural expression we feel as movement. Same with seeing those lines anywhere, a book plot, a mechanical device, a wind pattern. What Carol has tuned into and translated is four different movement types and how their energy feels interpreted with clothing to create a visual image. For instance, when we see parallel lines, they look like a mirror. With that, we associate reflectivity and stillness. Reminding of the 4 True Seasons? Absolutely, but a new spin in many ways.
There's no reason you can't be true to your colouring and your movement type even if they don't coincide. Neither takes precedence because they're describing different things. Your Sci\ART Season knows your colours. Your Type offers an opinion about your shape as expressed by your style of movement. The whole silver gold thing for Types, I pretend I never heard it.
True Spring Type 2
Type 2 is the Summer "stereotype", awful word but it serves. So, connections – tops with bottoms, repeating colours, interlocking shapes. Gentle flow and drape. Less delicious and vivacious than the "stereotype" True Spring, more of a Summer analogous colour scheme. Wavy lines.
I know two of these women. They're certainly True Spring, they look like T1, but they lead in movement with T2, at least when I met with them.
Beauty Sixth Sense
Do I agree that women have a "Sixth Sense" about their own beauty, as Carol claims in the Dressing Your Truth course? Not for a second.  I know for sure they don't. I had to be in my 50s to come close to recognizing me. Others can't always tell either. I have a True Winter daughter whose Kibbe or Type I cannot figure out. I wish women wouldn't feel so devastated and to blame when they can't find their answers. I wish they weren't so willing, eager even, to believe every word of it all.  I read it all like a novel rather than non-fiction, let it come at me like one person's story, like one person's travel diary.  Your journal to the same place would read different. I read it like a recipe book. I find one I might try out, and 20 that I would never use but I don't burn the book. Why give someone's opinion more importance than that?
Anyone's an expert if they say they are. One quick look at logic trees with 4 only branches (4 Seasons, 4 Types) can tell you they will only apply to each person superficially at best. If you saw a 4-branch tree to cover all disease in the world, how much attention would you give it to find your own aches?  Not more than a glance.
Kibbe used the Yin Yang metaphor to describe variations of shape of bone and flesh. He also brings in the very important issue of scale, not just what it is but how certain bodies make it look (the Yang-er you are, the taller you appear and the smaller you make jewelry look). If you can find yourself in his book, he's the guy who got human body geometry sorted most ergonomically. He makes a point of keeping the colour talk very general. It surprises me how dogmatic DYT gets on this point given that it's not their emphasis. They could do the whole thing as well, indeed far better, if they just left colour out of it, but fine marketer that Carol is, she realizes that if she's not 100% convinced, nobody else will be either.
Bright Winter Type 3
boxy practical  functional big textured simple natural regular strong corners
a very Yang person, pants have a fly and a worn with a belt
not so straightforward to express work instead of fun with these colours
heavily accessorized…now that works with BW and T3, glad I found someplace these 2 come together,
though come to think of it, a BW usually has some big Yang elements of character and colour
every one of these Seasons/Kibbes/Types have their intersections; it's when you find them that the fun starts.
the slightest whiff of Spring and turquoise and purple should appear (Autumn? teal and burgundy)
not too confined at the neck so she can move towards you, as it is her movement to do
Deleted Comments
I deleted several comments to this website aimed at exposing Ms. Tuttle and her sources. Find them on Amazon if you like. Truly, I just don't care. Anybody can pick up the similarities in wording and philosophies between various colour systems.  So what? Ballet, yoga, and Pilates have similarities that stem back to their common origins. However similar the language, DYT seems to have applied the knowledge in a different way so that's fair.
Why does DYT create such intense emotion when it doesn't work for a person? In any discipline, there will be those who can deliver and those who can't. The consumer decides for themselves, just like which vet to take their pet to. We're not saving lives here. It's clothes.  So Tuttle's explanation doesn't work for you. Another one will. Where does our perspective go? The words of others only have as much power on our path as we choose to give them. These days, I'm picking up the pieces and moving on about everything.
In an email, I was advised to examine my own reactions carefully as to why I removed those accusatory comments and blame-filled reviews that were deemed "heart-wrenching". My contemplation came up with this: I didn't find it heart-wrenching at all that some clothing system didn't work for one person. Probably did for many and didn't for many. The expectation was unrealistic to begin with. Call me a heartless Type 4 but I couldn't get bogged down in something so full of holes and hope to see me come into focus somewhere out of the haze. That's looking for love in all the wrong places and we're back to the Kingdom of Heaven being within, but it takes a heck of a lot more self-work to get to it.
Everyone finds their true self, the deepest soul that their body incarnates, in different ways. Colour has been a metaphor for many revelations but it doesn't bring me to my knees. Where I go to get myself right, where I finally understood what it means to say "Love is free", learned the true purpose of prayer, figured out what the Chakras/sacraments really represent (abundance, health, humility, love, truth, wisdom, and grace in that order, my opinion only), and met my best and worst selves in a way I could work on them, was in Carolyn Myss's book Entering the Castle. It's the Bible that I read and practice each day.
Although your colours hold true as part of your energy spectrum at every level of your being, they're also part of the physical world and part of the five senses. The special and specific grace that you came here to share comes from deeper than that, or any tip-of-the-iceberg colour, image, or clothing system. Your truths are far more encompassing and more connected to the energy of Divinity. We're a long way from understanding that but we can approach it and we can feel it.
 Soft Autumn Type 4
All the usual True Winter adjectives – bold, simple, symmetric, long straight lines.
Structured for sure. I keep my jewelry in fishing tackle boxes. $4.46 at Walmart now that you ask.
The lower R corner outfit would be secondary T2, with S straps on shoes and teardrops or earrings.
This one was by far the  most difficult. In my mind, I can see these colours looking fine for this person (though not how I see their best), but finding the clothes is another thing.
Long ago in our lives, shopping began as an exercise in acquisition. It suddenly made a lot more sense when you learned your right colours and shapes, becoming something you could fully control. Then a few more levels of refinement opened up. Now, it's a game of hide and seek.