March 16, 2014 by Christine Scaman · 9 Comments
The great thing about writing is that it forces you to pin down your beliefs and your reasons for them.
Paraphrasing a reader's question:
I was reading about Bright Springs on your website and I was wondering if you could help me get an outfit visual on what natural means. I understand earthy, but natural is still confusing to me.

You have used natural in this context: True Spring; no bold lines, the blocks are distinct by colour divisions. Not misty, earthy, heavy, bold, geometric. Instead, Spring is energetic, hippie, fun, busy, buoyant, and natural (where natural is not the same as earthy).
What did I mean about Autumn and Spring being natural in their energy? What do they have in common in that way?
Every Season has associations in Nature. Summer is how water feels, of high importance to water-based life forms like us. Even in the depth of winter, Nature is extravagant. Snow on a tree branch is so much to see and think about, but the number of colours is small to the point that even black and white are colours in this context. Because of Summer's cool haze and Winter's cold stillness, although natural, the feeling is less animated.
What the two warm Seasons have in common is heat. Warmly coloured people wear a lot of colour well, as does the planet in warmer locations. Complementary colours, that have the ability to energize one another when worn side by side, is effective on everyone. The warmer the colouring, the closer the blocks would approach equal size. A holly bush, good Winter visual, is much more green than red. The red becomes highly effective in that context.
Natural implies that it would be seen usually in the natural world. Natural effects feel more organic, like food and flowers. The end of summer harvest and the Island Paradise depict Nature as home, security, familiar, nurturing, nourishment, warmth, shelter, and support, in ways that diamonds and sapphires do not.
The Bright Seasons wouldn't make up an entire landscape the way that True Autumn (October harvest) and True Spring (tropical beach) would. In helping these persons understand how to dress, there is no easy landscape or imagery to refer to. A Dark Autumn could Google 'Moroccan design interiors' to get the colour effect  (thank you to Rachel for the idea). A Light Spring could look up 'pastel interior design', 'fairy landscapes', or 'spring flowers' and recreate the entire scene. Googling 'bright colour interior design' is quite good for ideas but you'd use it selectively to make an overall look.
As the Polyvore below shows, the Bright Seasons are basically pure pigment. Search 'design-seed.com' on Polyvore. Lovely palettes. Beautiful, imaginative ideas to maximize the flexibility of your colour swatches.
Once Winter appears, colour effects become more synthetic, which feels modern. They feel more forced, cooperating less with what's around them. The paradox of Winter is to be modern and permanent at once, like a diamond. When Winter overtakes Autumn, in the Dark Winter, the rustic element is pretty well gone. Many of the colours look like candy when worn by an Autumn-coloured person. When Winter is in larger proportion than Spring, in the Bright Winter, well, it gets complicated.
This may explain why this colouring is such confusion to people, and can be a challenging analysis. During our last training course, we met 5 Bright Winters -
the Snow White
the exotic Indian Princess
the I've-always-been-told-I'm-a-Summer-but-it-doesn't-feel-right
the blonde-blue-eyed Winter
the magic elf
There are a thousand more. Sydney Crosby colouring, for instance, with green-gold eyes. They drape better in Winter but their heat level approaches Bright Spring.
Since I need digressions, I'll repeat something I said on facebook:
Season isn't just an issue of how light or dark we look, as you know. There are darker Light Springs and very fair Bright Winters.

How warm or cool, how saturated or heathered, another human might be are very hard or impossible to judge.

So we give their light – dark level too much emphasis when we guess. This is part of why folks have so much trouble wrapping their heads around a light haired BW.

The other reason is that people are still looking for those 'clear eyes' that are supposed to jump out at you. BW does have a clear eye, but we can't pick them out of a crowd because we're not that good at judging it and they don't look any more unusual than any other human. If you put their eyes into another Season's face, you'd pick it up instantly.

There are many, many BW people out there. It's not rare.
The Bright Spring colouring exists but not quite as often, at least not where I live, though still more common than the True Season colouring. I imagine the colours are occasional even when you're standing on the Equator. A feather, a beak, in an otherwise colour-quiet body. These colours are extreme, at the limits of what colour could do in a terrestrial life form.
Bright Spring is a little special. The high purity of such plentiful colour tips it nearer man-made or magic. It's more fantastic, more HDR photography, colour enhancement, the rare, delicate, and exceptional. How do you put such Bright colours in a print? The result is wildly energized, beyond most habitats. Colour-blocking is not natural. In Bright Spring colours, small print elements appear pixilated, also not natural.
Spring and Autumn Natural
Spring is juicy, light, sunny, clear, shiny, wet, and floaty. We should distinguish shiny as in dewy and wet (Spring), shiny as in frosty, hard, and cold (Winter), shiny as pearlescent (Summer), and shiny as in hot and metallic (Autumn). Raindrops, hearts, daisies, stars, starfish, seahorses and all baby and/or magic animals, clover (especially 4-leaf clover), belong to Spring.
Earthy is perfectly at home on Autumn colouring. Earthy to me means muted+orange. Basically, dull+warm. I ask everyone who reads this to remember that no colour is dull under the face with which it harmonizes. Same as there is no such thing as dull/mousy hair unless it's placed next to unharmonizing colour.
Autumn is earthy, heavier, thicker, rich, drier, 3D, dense colour.  In the orange sweater game below, the natural the other won't wear is shown. Autumn keeps company with wicker, tortoiseshell, and fossil.
Lava lamps, fireworks, starbursts, and video games, are unpredictable, fun, and random. Like cartoons, Spring's is a flatter (2D) effect.
A chess board, the regularity of the pattern, the solid figures, the serious and predictable rules, the 3D shapes and movements, feel Autumn.
Horseshoes could go either way, having both good luck charm and equestrian about them.
This is a game I enjoy. Where is the orange sweater better? [Hint: There are as many correct answers as there are tastes and preferences reading this.]
Some fabrics are muting, like wool and tweed, but that doesn't automatically mean Autumn. Neither Spring nor Autumn are fully saturated. The orange sweater seems Autumn-ish because it's wool-ish, but it's also an orange-pineapple ice cream colour. It's not so bad on the Spring side.
Would changing the wooden buttons to clear, shiny glass matter? Sure. The watch isn't natural, but it does live in the world of fruit salad. Food is natural. Jello and LifeSavers are less natural, more Bright Spring (as this watch could be, since the numerals are white, not ivory).
Toggles, tassels, and buckles are usually Autumn territory. But really, they belong better as Yang-side symbols of Classic clothing style, prep styles and the fox hunt rather than the Yin-er dinner party. Everyone can adapt anything. Winter makes them platinum. Spring changes them to coloured plastic.
I have said that I do not believe in the existence of a group of natural colouring that blends Spring and Autumn's colour properties. Nobody drapes equally in True Autumn and True Spring. In fact, the other Season is often the worst choice on these people. They prefer Summer (where Spring is grateful for the lightness) or Winter (where Autumn can make sense of the darkness).
Draping is a time for technical perfection. That is a long way from shopping. If shopping is rigid, you'll get tired and give up on something too good to pass up. Same as if you stay too hard on your budget, diet, or exercise program, you'll burst and do something that will have you regretting. Knowing what matters more and making the most of it keeps you making the very best choices in a sustainable purchasing system.
Equal Energy Colour
Wearing Bright Season colours doesn't mean that you're a walking flag, just as the idea that Dark Season colouring wears only dark colours is not true. It means that of the 3 dimensions that every colour answers to (warm-cool, light-dark, muted-clear), the one thing about yours that isn't medium is its purity of pigment.
Your colouring takes a Bright colour and makes it look normal, and you look normal in it. The other choice being, "It is a bit lifeless and you're lifeless in it."  A Dark person takes a dark colour and makes it look very normal with lots of colour and without getting shadowed by it. The other choice being "Is that black? Why, no, when it's off your body, I can see that it's quite purple. You're changing it to look darker than it is. And it's making you look like you're standing in the shade. Weird."
Energetically equal: You could lay the Bright Spring Colour Book on a Bright Spring item of clothing and have them be perfectly in balance, neither one dominating or disappearing. Therefore, they are in harmony.
The blue top could be True Spring, it's not super intense blue, but the jump from light to dark in that outfit is more than you'd see on a True Spring. The white pants are too cool for True Spring. The overall darkness effect is still medium light, good on both True and Bright Spring, where True is a bit lighter.
The items in the centre column can be inserted into Bright Spring outfits and the whole thing doesn't fall apart.
Let's put them into True Spring now.
I don't find the items balance so well. The top is too red and too blue. The jewelry is a little too bling. The clutch is hopeless.
Notice in True Spring that there are no bold lines. First, it's harder to make a bold line when colours are gentle. Second, these colours won't balance black, the boldest line of them all, in any quantity. The black just takes over. In small areas, Bright Spring can balance black quite easily.
That red leather jacket is interesting. I'm not sure where the real item would work. True Spring does have a red lollipop/fruit punch red. Leather tends to be heavy and thick on Spring, but in certain colours, such as light camel, it can work fine.
Who wears the dress?
Same exercise with dresses.
Animal prints are natural. But we can't make assumptions about Season. Is the leopard print shiny gold better with the Autumn or Spring selection?  Is there one group where it seems too sparkly, separate, jingly, attention-getting, as Spring colour would on an Autumn person?
Just because the print is floral and fun doesn't mean it's Spring. Humans colours can fill in many different lines, so can prints. When we see that orange flowered dress among items that seem very True Spring – does it belong?
Does it matter as long as it provides heat? It does. The person will look quite different, and distinctly better in one.
We can't stare or think our way to this answer.  You talk yourself into one and then into the other one. How will we figure it out? By measuring it using comparison, of course!!
Unless you have wavelenth-calibrated eyeballs, and I've never met anyone like that, you have to compare it. Lie the swatch book on it and see what happens. Put the dress among your Personal Luxury Drape collection.
Force the extremes. Some  of the Autumn dresses below contain black (Dark Autumn), which Spring colour will bounce right off of.
Where do the flowered dress and leopard print go? Not any easier, is it? If the leopard print is Bright Spring, it will be fine with a little black. Ditto the orange dress if it's Autumn.
—–
December 28, 2013 by Christine Scaman · 4 Comments
Not entitling this Dramatic Classic because I don't want to imply that I have any expertise in body line assessment and the fashion choices therefrom. But I have opinions, oh boy. Since I'm a Dramatic Classic myself, I would like your help in adjusting what I could do better before I spend money.
Recently, we showed some softer wardrobe choices for True Winter, for those who don't feel that making coats out of Dalmatians quite describes them. In the same post, we saw choices for Dark Autumns who identify better with mink than shearling.
We talked about synonyms. For example, in the Light Seasons, light could mean not dark, and also not heavy, not complicated, not aggressive, and good-humoured.  Softness as it applies to True Winter and Dark Autumn would not imply more graying of colour, since that contradicts the colour attributes of those groups to some degree. We looked for synonyms for softness that found the intersection between the word soft and its other possible meanings – perhaps velvety, creamy, rounded, flowing, smooth, supple, decorated, satiny. Soft has many other renditions, in soft tastes, scents, touch, sounds and music, and shape, form, and texture. Today, we're going to look at all those to find expressions of sharpness.
Dressing for Sex Appeal and Wealth
This is not the same as Dressing for Sex and Money.
What Is and Is Not Sex Appeal
What does sex appeal look like? Or what looks like sex appeal? I don't have to have sex or even want sex. The point is about telling the world that you're fully engaged in life. Sexuality is part of life as a grown-up. The thought of broadcasting sexuality never enters my mind and doesn't have to. Sex appeal comes across just by looking like me and for every woman when she looks like her real self. When I wear who I am, I am saying, "I trust my gifts." That's the seduction.
Everyone woman is extremely beautiful. She doesn't have any choice. The switch flips to ON when the X's line up. Female energy was drafted that way in tandem with female anatomy. I'm the guy in the room who never laughs at stand-up comedy, talk show humour, Elf, or any other funny person, Robin Williams only sometimes. If you can get past all the fu** during the movie, The Heat, I had tears running down my face. There's a point to this story, which I'll get to here, many digressions I can feel coming on. Sandra Bullock has an athletic Natural body shape, to which has been added lots of drama of a swashbuckling type, rather than a Nature walk type.
With neither she nor we being conscious of it, we see what happens to our perception of her (played out hilariously but accurately by the characters and script) in different clothes. When the story needed her to be boring, the wardrobe folks knew just what to do. Put that body in a suit. It never manages to look right. She looks awkward, just how the story needs her to be.
As when wearing someone else's colours, there is no wrong or bad or ugly. Every woman overflows with beauty, sex appeal, and femininity. But there are better choices for those to come across. Sandra, gorgeous woman and a gorgeous suit, combine to create no excitement whatsoever. Something gut-busting happens to the suit and whaddaya know, she starts looking great. Eventually, she appears in battle gear. Now we get why the movie is called The Heat. We feel relieved, relaxed, and suddenly very interested in her. She's available to us in every way. In the suit, her presence, drawing power, and magnetism came in around negative 20. The army gear was closest to her brand of sensuality. Wearing it, she looked most feminine.
However your colours and body type were intended to seduce is irrelevant. It goes on autopilot when you stay true to them. Bubble gum and cherries perfume can be fantastic on some women, and be confusing at best on another who could have been so much more elevated, expressed, and attractive simply by changing to a casbah patchouli event. A forest makes no sense smelling like apple pie, right? Projecting authenticity comes across as sex appeal, as "I'm in the game. I know what looks good on me.", "If you throw me the ball, I'll know what to do with it." Which extends to, "I am  capable. You can trust me with responsibility, decisions, and money."
Confusing sex appeal with media-sexy has women of all ages giving it away, forcing it away. That's not sex appeal, it's despair, but many women compare themselves to it. Trust me, the pushiness has nothing to do with attraction. It's capitalizing on assets. Men are built to know the difference.
All I'm saying is you're lovely as you are. You are enough as you are. I'm a little disappointed if you still wear orange when you're a Soft Summer. It's not peaceful. I'm very OK with you wearing it if you know it doesn't look good but you love wearing it anyhow. That's peaceful in a different way.
Many women, especially the 18 to 30 group, cannot tune out ridiculous sexualizing of women.  I'm not saying to ignore it, that's hardly realistic. We all know it's there. We all know that 90% of advertising involving women's bodies is drastically altered. A mediator might say it can be there, it can matter, and you're still enough, and what we can do about it to help you find a better peace.
How I find peace:
1. Meditate. My favourite is from Deepak Chopra. Listen to it with earpods if you can, now that is a trip. In meditation, you'll find optimism. Joined with the forces that create worlds, how can you ever be alone?
We're programmed for action. It's intoxicating to to have 20 new Likes and 30 new emails to answer and a new diet and a new resolution and to be doing all the time. Sitting still is not intoxicating by exhilaration, it's intoxication by nurturing. Like eating spinach. Except, we are programmed for instant gratification. Not the week after you ate the spicach,  let alone 20 days or 20 years later.
Our brain is always in fight or flight. It always sees things it thinks it has to protect us from. As Dr. Changizi explains so fantastically well in The Vision Revolution, our brain has evolved brilliant ways of keeping us safe. The larger problem is that in fight or flight, the brain is incapable of learning. It can be a stressor with a toxicity of its own. Neuroscience tells us that the sustained stress actually shrinks the hippocampus (cognitive function, adaptation, learning). Like an over-protective parent, we need to find some freedom to spread our wings. The brain thing is rooted so far in that we'll not dig clear of it. The only way is by quieting it. With stillness, maturity, and accountabiltiy, we can see clarity.
2. Move. Bloodflow is an important pat of neuroplasticity. Brain, body, spirit, what happens to one happens to all. And it puts a better frame around your life.
3. Laugh at it. Fear-based illusions, such as comparing to media-women, can't stand up to being laughed at. They can't find the toe hold they need to anchor in. I meet women and we're divided in two camps. Those where media got into their head and those where it doesn't. Doesn't matter where we live, what we do, our age. Is the difference how much we need/want/care about the company of men? I don't know but if I can help one woman be free of the you-are-not-good-enough chatter in her head, I want to be there. Read Caitlin Moran's How To Be A Woman.
4. Make a space  for what's wrong about sexualizing women's bodies in the pursuit of money. An important friend shared this link  (Pinterest, Don't Compare Yourself) with me. I sent it to my daughters, son, nieces, nephews, sister women instantly.  Girls, boys, and young women and men need to talk openly about it. There is nothing wrong with us. Not one single thing. We. Are. Perfect. I. Am. Perfect. You. Are. Perfect. They just convinced us there were  things that needed fixing to sell us stuff, and damn but we bought into it like crazy. If everyone woman I see is perfect in herself, how can that not apply to me as well?
Why It's Good to Look Like Wealth
Not …Look Like Money. Different thing.
What looks like wealth? Similar discussion. It doesn't have to be expensive. Certain bodies automatically make certain lines look richer. Sandra's body will make a banker's suit look cheaper than it is. Looking like wealth is not related our bank account, money per se, or equating success with money. They're only loosely related in my book. Not about where we shop or comparison to others. Those backfire by setting up too many more-than and less-than relationships that block the multiple and powerful ways in which outside influences can help us.
It's about wealth as synonymous with maximal happiness, because isn't that what wealth is? That, in turn, is synonymous with success. Maximum happiness (success) is maximum peace. A particular style on a certain body conveys abundance, which speaks to creation, fulfillment, sharing, and enough. The connection and belonging says, "These two things are extensions of each other. They share something real." To us the viewers, it feels peaceful to look at.
Wearing the same jacket everyone else is wearing says, "I follow. I obey. I am willing to negotiate myself, instead of celebrating myself, to accommodate a magazine, a friend, a man, a job." Or  maybe it says, "I am imposing this effort on myself to get something." That sets up struggle, and in turn resistance, and winds up pushing what we want even further away. Not peaceful to be or to look at.
Telling the world (and yourself) that you live an enriched, independent, expanding, self-directed life will happen by choosing a different jacket. In the black T and cargo pants, we felt Sandra tell us about being unconstrained, unbridled, and without inhibitions. That's the truth of her particular energy. It isn't the truth of mine. When we find our own, we all express autonomy, individuality, liberty. A free human. Now that's a beautiful thing.
When body and line, or body and colour, are the same, they connect. There were meant to be together like silver and moonlight, like forest sounds and forest smells. We like it. We want to engage. Tension flows away. We want to stay longer and keep the good feelings coming. Colour Analysis, like Line Analysis, is the Theory of Relativity. When it feels good, time goes by faster. You've discovered your brand of wealth. You are closer to your peace.
The Season – Your Natural Colours
In 12 Season personal colour analysis, Soft Autumn is the Neutral Season (meaning a group of natural colouring that is a blend of a warm and a cool source Season) that is mostly Autumn with some influence from Summer's colour properties.
Autumn overall implies golden heat, muted colour, and darkness. Summer's colours suggest blued coolness, muted colour again, and a lighter colour selection.  Since both are muted, their combined Season is very soft, softer than either Autumn or Summer's already soft starting place. As opposed to the type of softness we were seeking in the Softer True Winter article linked above (where soft did not mean muting of colour), here, soft really does mean muting or graying of colour. With soft colour (muted) and Summer's presence (soft as in traditional ideas of femininity) in Soft Autumn, how do we create a wardrobe for a person with sharper lines?
We can't do sharpness of colour, since muted colour is a prerequisite of Soft Autumn. We can't do sharp as darkness either. Soft Autumn colours are very soft, quite warm, and medium light to medium dark. It's the lightest Autumn. You can easily read without turning on a lamp. Because it's on the sunny side of Autumn, the colours feel bathed in late afternoon light. Not candlelight, that's Dark Autumn magic.
We need some other expression of sharpness, the same one that the body itself expresses. That's when our clothes make sense, when their lines and colours are the same as the body they go on.
The Line
Dramatic Classic is familiar to us recently as one of the 13 Image Identities in David Kibbes' 1987 book,  Metamorphosis. The terms have been used in other style contexts and seem to have a similar meaning.
There are bodyline experts with the skill to join any of the 12 Season palettes with each of the 10 to 12 body types. Watching them work is quite fascinating. Their results are transforming, startlingly so. My worldview is jolted forward every time I see it happen. I am not one of those body type experts. I'll defer to their greater knowledge every time.
My Polyvores are not textbook perfect.  Someone you hire as a line expert is expected to adhere to the highest potential of knowledge and practice, as I do in a personal colour consultation. Here, I'm doing an adaptation. Fashion that doesn't work in my life doesn't work period. It's here to do me the favour, not the other way around. Sure, the shoes below should be more pointed in the toe, but my feet will hurt the day his do.
Classic always seems to me very medium. Nothing is extreme or irregular, in body size or facial features. The lines and angles are on the sharp side of medium, like Jacqueline Onassis, as opposed to a person whose lines and angles are on the rounder side of medium, like Grace Kelly.
As with the 12 Seasons of natural colouring, there are very few averages in the real world. To know for sure, you should ask someone who understands the entire scope of the subject. I'm a Classic but I'm told my eyes are big in my face, though C types usually have features that are pretty even. I guess my big teeth even out my big eyes, though my lips don't. I'm shorter than usual for a DC but my body parts are evenly distributed.
My taste is conventional. When I wear unique or creative items, I get "?????" looks. When I think I'm stretching the limits, my kids tell me I look plain – because they can compare me to the full range of how people look. I can only compare me to me, which is one more reason why self-colour-analysis and self-line-analysis tends not to work.
An interesting question: Are women good at picking out clothing for their body lines? I don't know. If it's like colour, they run 50% in terms of how many people have a sense of their colouring and how many of their best colours they could choose. I had absolutely no sense of body line, like zero. I'd wear whatever I saw around me. Life and shopping are so much better now. How I'm treated and how I treat myself are so much better. Like colour, you don't have to be perfect. Being halfway better improves appearance by three quarters. If you would like to learn from someone who really dose understand how to make the very best of body line, follow the wild papillon at Polyvore. You'll find clothing choices explained and many collections of Seasons and styles, including a few different Soft Autumns.
Interesting that no Polyvore collection comes together any faster than any other, even the Soft Classic Summers. We may feel that all this knowledge will make shopping truly impossible, but that's not what happens. With a little practice, we get better at seeing ourselves and knowing our stores.
The Meeting Place
Where's the meeting place of Soft Autumn's colour language and a sharp classic line?
Autumn does Business Chic incredibly well. The drama part escalates the picture to High Stakes Executive. Makes me think of the projection of Ivanka Trump. She is not medium enough to be a classic, has some fullness in her features, and who knows what Season she is, but her professional clothing style is close to DC at times. Maybe Julianne Moore could be DC. The whole Bulova type brands, you know? Lord&Taylor has all sorts of nice Ivanka wear for classics, sharp and soft.
What might be an issue?
Autumn texture. Texture is too broken up. Ivanka is sleek, tight, clean, and organized, not earthy and natural. I also doubt she's an Autumn. Julianne has much more texture (freckles, hair) and she may have some Autumn, though I doubt it's as much as is often suggested. I believe in wearing what you are, so Julianne would add a little texture (snakeskin or metallic, not fluffy or chunky wool).
Animal prints could go either way depending on the item.
A suede belt? Probably too natural for a Classic. A suede skirt? Not sure so I tried it, picking the least adorned one I could find.
Leather jacket (leather pants should be worn by nobody, but then I'm a Classic)? I think so.
Plastic, because it's really smooth? I don't see it as natural enough for any Autumn.
Be careful with hair highlights. They can look random, which translates to a little messy and uncontrolled on a very organized and controlled woman and her wardrobe. This is a nice colour, though many Soft Autumns are significantly darker of hair colour.  The hair style and the person seem a bit natural, but it's a good colour without looking obviously processed or busy.
We can associate Summer with flowy fabric. Not all of them. Don't apply the Season stereotype to anyone, about any aspect of colour, line, or shape. Soft drape won't stand up on this body, it risks looking limp. Limp doesn't express sex appeal and wealth.
How else can we interpret flow? From thesaurus.com,
continuity: as in gradual colour transitions, great on Soft Seasons
series: so maybe a monochromatic outfit, which can look expensive because it's not irregular
connections: as repetitions, very good on sharpened classics.
Summer circles? The person is way way more classic than they are dramatic. If the shape is sleek and a little sharp, could be fine. Clean and organized work for sure.
10 Rules of Dramatic Classic According to Me
I'm a DC Dark Winter. What I think applies to most sharp-side classics is:
1. Smooth, especially around the face. If it's not, we'll push each other further in opposite directions as opposite things do.I'll look flat and 2D while the item looks like a bathmat.
2. No mess, all organizers welcome. Even ruching is an issue but a little low down on the side is ok. Scarves are complicated but a simple one that lies flat and is arranged a little dramatically could be good on a Summer blend. I doubt traditional lace will work, she'll drain energy like a dripping tap, but there is a version of everything for every body. I just haven't seen lace for all the body types yet. You can build natural looks wtih lower budgets. This look is harder because there's nowhere to hide. Goodness knows, I still try every day.
3. Little or no explicit decoration. No ruffles, peplums, bows, lace, fuss. Even prettiness can start looking frumpish on this body when you're not paying attention. No open toe shoes but sandals ok, slingbacks excellent.
4. Not cute or young. Cap sleeves, borders, a hint of bunny ears, kitten heels, they just look silly, not cute or young.
5. Nothing weird. It's a medium and symmetrical body. How wide could the tolerance for weird be? Where would weird find a home? No pink briefcases, patchwork raincoats. Your Natural teenage daughter might say your clothes are plain, old, and boring when she sees pictures of them, just like she'll say the colours are dull if she's a Winter (she won't recognize them as plain or dull when they're on your body, under your face).
6. I never know why I feel so negative for crew necks since they're so classic. Boat necks are worse on me, I think. The neck has to slice up or slice down, and slice narrow, to keep the voltage high, which is what I really want in this life. A crewneck might be OK if there were a collar necklace and the rest of the top were great  or had a superb dramatic print. Cowlneck could work well on this colouring but I'd need to be shown how . Asymmetry or sharp pleats on one shoulder could make a crewneck better.
7. A certain amount of busy-ness in a print is fine but there's limits. Damn straight I'm a good DC with helmet hair to prove it. Same with a purse, which should have plenty of organizers inside. If they're on the outside, all those zippers and snaps look busy and messy and feel annoying and complicated.
8. About stripes: diagonal and vertical good, horizontal trickier, ok if thin and regular.
9. For purses: nothing squishy, fairly square, and not real big or real small. Picture the purse version of a banker suit. Now, we're in low gear, giving it gas, and we're towing.
10. No visible logos even if it says Armani, which is a super good DC brand and seldom (ever?) has visible logos. Hugo Boss is right up there too (Bloomingdales has some great items).
What I Don't Know About Sharp Classic Autumn
1. Length of jackets. I think it's tight as a cropped style at the waist or long just after the break of the hip but not further. This may depend on height. I'm not tall (5'4″).
2. Plaid is usually good on Autumn but I can't quite imagine what it looks like for Summer + Classic + sharp.
3. Pearls on a Summer blend could be fine. This whole topic interests me a lot, how much the different Seasons actually could express the style stereotypes inside the style types, like their own dialects.
For instance, those equestrian boots in 6 – equestrian anything is automatic wealth of a classic sort. Ski anything is wealth of a dramatic and natural sort.
The link bracelets in 3 and 5. Links are good on Autumn. They can run a little biker on me. I know a DC Bright Winter, they'd be even more biker on her.
Natural elements are good on Autumn – the leaf necklace in 4. I don't see it on Winters. This is almost astonishing to me. Like seeing it all in a new way. Paraphrasing from The Polar Express, "It doesn't matter where the train is going. What matters is whether you decide to get on." I'm on all the way to wherever the Destination is. I hope to see you there.
Is a sharp classic from the Summer colouring groups less sharp than a Winter? Kate Middleton seems to me a sharpish classic. Wearing those styles is when she looks great. I don't see Diana's big outward natural energy. Diana always looks big in photos, even thumbnails. Kate looks smaller despite her height, and more contained. I did wonder about a Natural energy but she has so much symmetry.
Symmetry feels formal, I would guess, which is where the Winter stereotype of "formal, ceremonial" must have come from since so  many Winters have symmetric features. Most certainly, not all Winters have them. Asymmetry feels informal, which feels livelier (warmer?) and works so well on many Springs. Many Springs have that cheerleader/BFF feeling of Natural body types, but there are plenty of Classic, Romantic, and Gamine Springs. Anyhow, everyone will have a worthy opinion about Kate. Kate is softer than Mrs. Onassis, the image of DC. She wears that hairstyle well. Is it just because she's young? Michelle Pfeiffer is quite sharp and she'd be a Summer. I really wonder how much Season would influence line within a given body type.
I would also like to know if women have different degrees or tolerances within a group, as they have with colour. Inside our 12 Seasons, we find our best individual expression. Body type must be the same, since we can't divide all humanity in 10-13 groups within which the advice will apply to each person equally. Every woman expresses her Season her own way, even with the same body type. Like the 12 Seasons, it's not so much a rigid gospel as a way of bringing some kind of measurable, teachable, reproducible objectivity to our native lines.
Body type analysis is a guide for my Light Summer Soft Natural sister to not default back to her True Autumn Gamine styles, for which we are all grateful. My Dark Autumn Gamine friend finds affirmation and confidence to wear her knit red dress with yellow footprints (I'm not making this up) in her small farm town. Suddenly people see, expect, and love her snapping wit, instead of expecting a TV Mom when she wears more conventional outfits and taking offence at a style of humour that was so big, it took them by surprise.
Back to the clothes, some of these outfits would work for Kate and some may be too masculine. She needs more decoration. Again, is it because she's young? Softer in the range of DCs? Not Classic at all? Because we're used to seeing her items that cost 10 times the amounts that I controlled above?
4. How much asymmetry? Not a lot but some is fine. To me, the softer Classic is much more symmetric than this one. I really like the neck and flat pleats of the pinkish dress in 4.
5. How much flare? Bootcut is ok if you can't find straight leg. The coat up there in 6 is good in the top and in that it flares but doesn't flounce in the skirt. Worn by a classic body, would it look like two styles fused into one garment? Not sure. Maybe better for a softer classic.
6. If you find black soles on boots – you gotta know when to fold 'em. Soft Autumn has pretty good darkness and the contrast from boot to sole may increase the overall sharpness.
7. Gray is great on Summers and Autumns, and good at becoming what's around it. I put in that jacket in the lower L of 6 because the style is good. The gray is too sharp though, better for Dark Autumn or Dark Winter. The color necklace is too soft, too colourful, and too irregular is my guess. It doesn't belong. I was trying to use colours to take attention away from an imperfect gray. I don't think this outfit would really work on a Soft  Autumn but I wanted to try it. So many good things about Polyvore, the ultimate in comparison shopping and no-limit outfit trial runs.
8. Set 6 is where I experimented. The top R group is probably Soft Summer but I'd try it in a store. A cool Soft Autumn might wear the colours. Is the dress too irregular? IDK but I'd try it for that too; it's smooth around the face.
How much saturation could Soft Autumn wear? That aqua dress just to the R of the numeral 6, I'd certainly lay the palette on it and see what happens.
The crystal pleat coppery skirt? Again, IDK if it would be wrong on DC, but I like it a lot. A line expert could probably tell you how to wear  it.
What watches? There's a lot of watches? The batteries ran out long ago. Don't replace them, save money and buy perfume.
—–
December 16, 2013 by Christine Scaman · 16 Comments
A couple of things on my mind lately.
First, body lines and how they matter as much as colour (or almost :)) in a final image.
I send out a newsletter to my clients containing items from the retail world that show the colours of that Season, with talk of how it beautifies that particular group of natural colouring. With every new issue, I worry that women will see it as an endorsement of every item for every person. I feel responsible when I see a tall, stiff body dressed in draping clothes that just look floppy and clingy. I'm thinking that I need a new format. Body line is taken into big consideration when I shop for me. So should it be when I shop for you.
Second thing bugging me a bit. I wrote RTYNC 2 years ago (blue book, right column). There, I began understanding the language of the 12 Seasons (Seasons means types of colouring that humans can be organized into), and how all five senses are invoked in our perception of colour. The problem became that folks tried to fit themselves into those categories instead relying more on a complete and thorough draping process. If you're a dramatic, intense Light Spring, then you are.
I'd hear, "I was draped as a True Winter but I'm not dramatic, so should I wear Summer colours? Maybe I'm not a Winter?" If you're a Winter dressing as Summer, you look weak. Many Summers can take a fair bit of saturation, beyond the swatch books probably, but they are not Winters and nor are Winters Summers.
Softer True Winter
For example,
I guess my question is, how in the world can one come to terms with feeling, being and acting more like an autumn, but being draped as a True Winter??  I don't feel like the dramatic that I am supposed to be as a winter.  I also have salt & pepper hair, so I feel like I am softer somehow and really wish there was a "soft winter" category. I do feel like with my graying hair, I have a softer look to me and am worried that I will look harsh with stronger make up.  What can you suggest for someone like me?  Is there anyway to wear softer winter colors without looking completely off?  I do wish there were more examples of gray haired winters out there.
Elizabeth Taylor.
Stacy London.
Or Google "gray hair women" and see the many fantastic Pinterest collections, like this one.
The minute I or anyone else writes something about the Seasons, it becomes a pigeonhole that gets propagated all over the place. If you find your whole person as you know her, or as anyone else knows her, inside a book, you're among the rare.
The drama with True Winter is a typecast. I have never seen one where it's absent, but it's not obvious. Some are fiercely loyal, will take the car to drive their friend to Emerg if her brother takes sick, stay up all night with the family, and create lots of conflict when you suggest that someone needed that car to get to work. They live in a body like Pink's and wear off-the-shoulder sweaters and leggings and carry gym bags instead of purses, though they have a penchant for chandelier earrings.
Some are intensely dedicated promoters, requesting that you mail them boxes of your business cards because they're giving them out like candy. They're 65 and not interested in theater of any sort, prefer practical clothes and a little gloss and blush only, but they know what they like and don't mind saying what a person might not want to hear. Winter is very brave. This one has the body of TV Mom. The face looks casual and kind, though the eyes look at things with intensity. She wears pearls and traditional femininity; nice classic suits for the office, small dangle earrings. Black, white, and red together are too bold for her taste.
Some can be very harsh except about their own needs, extreme, and a little revenge oriented. They will do a Beyonce lemon juice fast for a week and eat a whole ice cream cake on Saturday. Their drama is to exaggerate their social behaviour with friends as much as the intensity of their alone time, feeling pulled apart without both. Outward drama is expressed as No Limit eyeliner one day, and no makeup the next. Not interested in jewelry, it's confining and fussy. Tall, lean, not a single cuddly element, they're in running shorts or skintight jeans and muscle tanks with a black leather jacket. Wouldn't wear pink of any sort, might consider purple (which is a type of drama in itself).
Drama gets grouped with flamboyance, exaggeration, and excess, creating fashion synonyms and crossovers that weren't intended and will only apply to a few people. The word drama can take many forms. For many True Winters, their drama is of distance and silence. The meaning is more about the tension of extremes and absolutes. The drama is the simplicity, rather than turmoil, tragedy, tension, and crisis. Those are more hot-blooded. There may be scenes but they're quick. When it's over, it's over.
Many are not as dramatic looking as the Season has been made out to be. They are not very dark. True Winter is often very medium in appearance, average, regular, everyday faces. Once the drapes go on, their drama is in how absolute the skin's reactions are to colour. For others, the drama will happen once everyone sees that strong fuchsia-violet lips and cheeks look completely at home and the face is suddenly not plain at all. It's strong and clean. This is a hard face to describe because it won't stand out at the mall. Liz Taylor, with the eye colour and delicacy in the face, was more likely a Bright Winter, a colouring that looks more exceptional out and about.
This is where the crossover into Autumn happens, especially in the old days. Dark eyes and hair, and you were a Winter. In both, words like strong, bold, practical, and determined, could apply, so personality quizzes got mixed up. Both can be passive-aggressive. Autumn usually has more compassion and less intensity, but not always. Too much history goes into shaping personality to figure out Season by character.
There is no Soft True Winter in the colour system that I practice. That just basically means True Summer. However, True Winter is not fully saturated. Next to Bright Winter, it looks quite soft, like True Summer in many colours. What this skin cares about more than saturation is coolness.
We need some clarity about the softness you're looking for. Perhaps the colours are fine and we haven't quite nailed down the problem yet. Softness can mean many things. In colour, it means dusty. That will set you back. Maybe you need True Winter colour with softer lines, textures, and prints – romance – Angora, cashmere, florals, swirls, and so on. Maybe you need to choose lighter colour and less darkness from the True Winter palette, especially once hair silvers. This is a lovely time to wear the icy lights. True Winter that's not wearing those is not really being True Winter. They're being a Dark Something.
Think of the drama more as colour minimalism, which your Autumn-y sensibility will appreciate. You already don't buy pastels as a was-Autumn. You probably also like style simplicity without much decoration. That said, there are women of every Season who absolutely need high level adornment just to look normal, and so are there women who look better in sleek functionality in every Season.
With silver hair, I would think of wearing more grays than black. Aim for a lighter overall effect. Wear sheer cosmetics and the bold colours away from your face as purses and nail polish. Feel free to drop the saturation a bit but don't wear pastels, whatever you do.
The floral cardi and pants are allover too dark. Add a light element near the face where it has more impact. Doesn't have to be equal surface area, we still get it.
Keep distance between colours. Lights next to darks. Avoid too matchy (black shoes with berry dress feels better than all berry).
What feels safe?
Don't make too many noises about looking great in black and white while out in public. Wear them a lot and add only one other colour. If you look at everyone else, you'll see that this is plenty dramatic.
Wear lots of gray.
What feels unsafe?
Colour in general? Keep it small and away from the body, like a purse. We still see it as part of you.
Icy colour? Buy a pyjama.
Fuchsia? Buy the next closest colour that feels better.
Metallic and shine? Ditto colour in general (above) or bypass them altogether.
Avant-garde style? Wear traditional. If you like pearls, just be very sure they're not creamy if they go anywhere near your teeth.
A Gentle Dark Autumn
Writing about this Season thus far has seen words like tribal, equestrian, military, strong, menswear, business. True for some body types.
Here are some more:
Delicious fire, Aztec Chocolate Truffle brown, dark cocoa dusting, melt in your mouth center,
Plush velvet curtain red, you crush it in your hands over and over because it pushes back, sumptuous feeling,
Teal satin, liquid metals dripping off curves, sensual looking,
Whites of liqueurs, Bailey's Irish Cream,
Cognac and Benedictine yellows and browns, opulent, expensive, reserved for the few,
Dark, hot Espresso, the heart beats faster, involuntary,
Nothing you can do, once it takes hold of your senses, Dark Autumn stimulates,
Until you're damp, you don't know Dark Autumn, whose power lies in overwhelming arousal.
Are you panting?
In life, always move towards the heat. Maybe it's a little scary, but this heat tastes yummy and it feels gooooood. Rich fudge syrup, liquid gold and bronze, the glorious heat of Autumn…
With a bite. Winter's darkness is less comfy. Chartreuse gets noticed. Chili and diamonds are an uncommon match.
There is nothing dilute about our relationship with these colours. They are not a gentle caress. We love them with intention.
We are most afraid of our light.
You don't have to be perfect.
A little Soft Autumn (ruffle blouse lower R) will do no harm. It's still warm-neutral of the right kind of heat (Autumn's). If people could get their heat level right, that alone makes a gigantic difference in appearance.
Below, not giving up your white pearls? Why should you? You have enough Winter to wear them. Just do the same thing as you do to black -warm it up with the other things you add.  If the pearls are creamy, antique, or chocolate, even better.
Wear red (we feel red as warm).I know I'm pushing my luck with the  mixed prints in the center. I pick clothes that would impress me all to pieces if they walked in the room.
The gray boot too cool and blue? Sure is. Wear it around the city for a few days, it'll be fine. If you find a colour nearer to elephant or asphalt gray, excellent. The shoes the model is wearing are fine too.
These Polyvores are not body type specific. It's not my specialty, and as with colour, even if you're moderately closer to yourself, you are unbelievably better to look at. Compared to military or tribal, these fabrics drape more, lines are rounder, legs taper (softness and bootcut look odd together to me), and styles are more classic. Still Dark Autumn.
The point is that to create a beautiful, connected, rational, intelligent image with apparel, the lines take their shape from whatever yours are. Just like the colours.
Coming soon, by request, a more dramatic, yet still classic Soft Autumn. Autumn without texture? Summer without softness? Sure.
—–
February 23, 2013 by Christine Scaman · 15 Comments
We have two themes in this article. One is to assemble outfits that are 'off-Season'. It's easy to find clothing in our 12 Tone palettes at certain times of year and near impossible at other times. The second is to introduce a new style voice, since I wonder if my outfits are a little repetitive.
My daughter, Ally, has more style in her little finger than I'll find in my whole life. She's Kibbe-innocent but can see whether lines match people instantly. Today's Polyvores are from her perspective.  I asked her to keep in mind that she's dressing women of all ages, to which she replied, "No woman of any age needs to wear granny clothes and I'm not picking those." Fair enough.
Ally's also here to break a few rules. In her charming 17 year old way, she asked, "Why does anyone have to do what you say?"  Point taken. Nobody does. You'll find colours and styles you might not normally see.
Light Summer in December
True Summer in October
Any one piece may not be perfect. But the whole thing together works. As S., the student who arrives this week for the training course, so aptly pointed out, the word 'match' isn't always appropriate. I use it too often. Whether your clothes match the swatches in your palettes, whether your lipstick matches your red belt, whether your sweater matches your hair – it doesn't really matter so much. They need not be identical colours. They need only look like they live in the same harmonic field relative to the the whole composition.
The idea is to use colour to create a vision that is cohesive. All the elements are working together and with you. Everything has a good reason for being there. That's how we look at paintings, landscapes, and other people. We don't dissect the saturation of their blouse. So the vest above is on the dark side. So the pink backpack could be pinker. In the big picture, I'm not sure it would make an important difference. The parts are finding enough in common to stay together. Not unlike  marriage, or any other relationship.
True Autumn in April
Yes, it really is this cold here in April.
It strikes me that we're still just making Polyvores. This may answer part of our purpose, which is, how to wear muted, warm colours when everyone else looks like an Easter basket.
The other part of the question is, where do I go to find my colours in April when the stores are full of coloured candy floss?
- shop wider;Â I've actually begun buying things I find on Polyvore. As eBay is the world's biggest yard sale, Polyvore is the world's biggest shopping mall right in my house.
- buy online, always risky, but many allow free returns.
- shop all year round for all year round; within 6 months of your PCA, once it's caught up with you, or you with it, you will keep most of your choices for years, and you'll spend more per item because you'll know it looks right and will work with the rest of your closet
True Winter in September (or March)
Any of us who knows both her colours and her body line finds shopping nearly as easy as it used to be. There's no one-stop-shop any longer. We buy Christmas outfits in July, we are always looking. Other than True Winter and Soft Autumn, I don't really dedicated stores for colours. Even for those groups, you've only got their (limited) design lines to select from.
By request, the Bright Spring Dramatic Classic
Dramatic Classic, where pouffy becomes maternity or Jack Sparrow. A rounded edge is Peter Pan.
What's interesting here is that the Bright Seasons tend to have a lot of sweetness in the personality. I've heard them called pushovers but that comes from someone who's only working from a traditional, narrow, male-based definition. Power wears many hats. These people are not mean, abrupt, rude, or rough. As the Bright Spring is a Spring, she will take things to heart. You can't throw words around that you don't mean. Being with her is an exercise in being happier and  more gentle.
Dramatic Classic is not sweet in the traditional sense either. If anything, it's a little sharp. If you began with the absolute average woman, DC isn't closer to being the average child. It's closer to being the absolute average man.
The intersection of the two is that Bright Spring's colours and DC's lines are both very clean. No extras, no gadgets, no fuzzy, no fluff. If you drew the outline, the edges would be sharp, no question where one thing ends and the next begins. Nothing fades into anything else. Absence of blur effect, noise reduction up.
I gave Ally a few colour words – lively, clean, same or opposite colours, a little bit of Winter, and the shape words – sleek, expensive, close, upside-down triangle or straight lines, and then just asked her to dress me. She didn't read the book because we get too rigid about rules and end up in costumes. Her job was to pull together an overall effect.
Black is small, shiny, on the bottom half, with other elements that warm up the overall look. If black is in the top half, it takes up small surface area, it's opened up like lace or pointelle, or there's lots of skin.
Every item need not be sunny, there's Winter here. But each vignette should say bright, alive, warm, crisp.
Something delicate really looks good.  Crispness near the face looks good, it need not be especially yellow. Bulk with angularity looks clunky or spiky. Fine, thin crispness is good, like icicles.
Smooth, geometric, shiny, new, expensive – all work with the pearls, in a chunkier setting. Â The pearls are fine because the edges are defined, as feathers would not be. Those long dangling earrings, some DC's might disappear them, but on a Bright Spring DC, they'd be great. The sharpness offsets the small size.
Hearts are an inverted triangle shape, as are teardrops, both great on Spring and DC.
The whole earring that sprays up – unless you know different stores than me, you'd never wear earrings. Chunky smooth pieces that sit close to the ear  and have a solid presence on the ear lobe are good.
Mixed metals are good here when they're shiny.
No platforms on shoes. Frankensteinish.
I normally would never wear a bow, but the asymmetric position of it is good. I like the design on that sweater, interesting with the blouse. One of those excellent combinations that nobody could do like Bright Spring.
I hope that you go to the site and make these images bigger. There are some really nice things here.
—
November 24, 2012 by Christine Scaman · 10 Comments
The first draft of the Training Guide came back from my wonderful editor. Iryna, my equally wonderful book formatter, is waiting to start but I still have some work to do. Â I've been keeping my head down and not attending to posting articles and answering comments as I should. My apologies for that.
I should sound more excited because I am. I'm really looking forward to these training events – maybe especially the part where we put our feet up at the end of each day, have a glass of wine, and share some informal conversation. That and going across the street (from the hotel in London ON) to swatch makeup at Sephora. It's going to be good.
I'm not going to talk much today. Many have asked for the 12 Colour Equations from the book, Return to Your Natural Colours (linked over in the right column) to be posted all in one place. Here, they be. Any that have appeared previously have a link to that article posted with the title. Explanations are in the articles and/or the book itself.
A reminder that these palettes went through Photoshop's colour model, my computer, the servers, and your computer before you saw them. At each step, they changed a little. No two readers are seeing the same thing. Don't use them to buy clothes or makeup. Use them as comparison with the eleven others. To choose your colours and know your true darkness range, use your 12 Tone swatch book. Nothing else is calibrated right.
Use them to notice how my taste  prefers to see neutral colours used, the overall degree of colourfulness, the use of complementary colours (to each other and to the skin undertone), and the gradual or sharp flow between colours. The geometric figures make it hard to impossible to illustrate watercolour diffusions between colour blocks, so for that, you need to read the book or other sections of this website.
 True Winter
If you see light icy gray, feel free to sub in diamond and platinum, certainly neutrals for you. These also can be used in place of white to set the high contrast range with black.
Very purple, this Tone. Not much red, but a lot of pink, fuchsia, and purple. No. 5′s purple is also a near neutral colour for True Winter, more magnificent than black against the skin tone.
—–
Dark Winter
In the article Colour Equations Dark Winter.
———-
Bright Winter
Easy one. Shoot the sat up to 98-100%. Small areas of complementary colours. Something has to be happy, which means a little random (repetitive=predictable=work=Autumn)
, but not too happy. If it gets too happy, rein it in. Move it darker. Make the pattern repeating. Bright Winter is the "Life is a party. So, how come I'm not having fun?" paradox.
Something has to be delicate too. Add significant jewels profusely. Jewelry is your normal.
And shiny shoes and purses. Super shiny is also your normal.
—————-
True Autumn
The original is darker and more saturated in Photoshop. They lose when they're uploaded. As dark as the belt inset in #1 feels right.
—–
Soft Autumn
—–
Dark  Autumn
In the article Dark  Autumn CE and Apparel.
—–
True Spring
In the article Light And True Spring Neutral Colours at the Office and CE.
True Spring is a (2 colour + 1 neutral) or (2 neutrals + 1 colour) look. Actually, that's probably everyone's best way to use neutrals, but when you wear the  2 colour, they can both be equally sized if you choose (others might use 1 large and 1 smaller block), and they can be complementary or at least quite different colours (others would wear colours of the same family or neighbours on the colour wheel).  When you wear the 1 colour look, make it a bright one, not one of the gentler ones.
—–
Light Spring
In the article Light And True Spring Neutral Colours at the Office and CE.
—–
—–
True Summer
Not happy with that one, it uploaded at the very low end of the saturation possibility. The bigger problem is that it looks too warm. True Summer hinges on absolute coolness. Try again to give a better sense of the darkness and saturation levels. Darn, now Soft Summer looks too light. It's all about comparison.
—–
Light Summer
In the article Light Summer CE and Being Not Pale.
—–
Soft Summer
In Soft  Summer's Gorgeous Colour and CEs.
—–
Undertone Equations
Also in the book RTYNC, I write an equation called Undertone Colour for each of the 12 Â Tones that describes how I see my version of the 12 undertones happening. The undertones are shown in the top right corner of the 12 colour layout pages. Below is a graphic that shows the colours I saw as the building blocks of those undertone equations.
To be really clear, I am not a colour mixing expert. This is only how I figure it in my head and much of it is probably incorrect. Â You gotta start somewhere. This colour chart is a good guide to the colours referenced.
Winter
Blue = French Ultramarine
Red = True Red to Alizarin Crimson
Black
Summer
Blue = Cobalt Blue
Pink = Rose Madder Genuine looks right. In the photo below, I used Permanent Rose, Cobalt Blue, and some yellow to make the colour at 6 o'clock, True Summer.
Gray = is gray really added? As a product of black in pigments, a single drop can take over a mixture. Is the muting of the Tone done with complements alone to preserve the blue-pink undertone? I don't know. In the colour circle below, no black was used, even for the Winters.
Spring
Yellow – the daffodil, the buttercup.
Autumn
Gold = Raw  Sienna to Gold Ochre.
Practicing The Undertones
A year ago, when I was thinking about the Undertones for the book, I did this. The white page at the top gives you a white balance.
I have many watercolours. If I had one straight that felt right, I used it, though it could easily have been made from the neighbour colours.
True Winter: Winsor Violet + Ultramarine Blue.
Dark Winter: Crimson Lake + Sepia.
Bright Winter: Permanent Red + Cadmium Yellow.
True Summer: Cobalt Blue + Permanent Rose + Spring yellow.
Light Summer: Cerulean Blue.
Soft Summer: True Summer's mixture + Sepia.
True Spring:Â A mixture of Cadmium Yellow, quite warm on its own + Lemon Yellow hue.
Light Spring: Permanent Rose + Spring yellow + trace of Cobalt Blue.
Bright  Spring: Permanent Rose.
True Autumn: Burnt Sienna.
Soft Autumn: True Summer + Yellow Ochre. I like yellow ochre, it has a thickness and opacity that reminds of a strong Soft Autumn visual I have, which is fudge.
Dark Autumn: Brown Madder (and maybe some red or blue, I don't recall)
——
September 30, 2012 by Christine Scaman · 31 Comments
Autumn light is long, low, and less. Like in the late afternoon. Like the difference between indirect lighting and a 100W bulb in the ceiling. The effect is to emphasize shape and depth, which looks rich and warm. Â The feeling is safe, cozy, secure, all the reasons why we don't put fluorescent overhead lights in our homes.
On a face, shape and depth take on a pronounced three-dimensionality – hills and valleys. Up close, it looks an uneven surface, a grainy quality – lines, freckles, fullness in hair, thicker looking skin, a feeling of plush and pile. From  a distance, this varied natural landscape depicted in such rich, low intensity tones has great resonance.
We're going to use the quality of light and shiny colour to advance and matte and darker colour to recede. This will generate movement backwards and forwards to feel like depth and texture. We don't want the face to look grainy, we'll leave that to fabric, but we do want the appearance of profound strength. Â It looks deep, synonymous with complex, wise, and penetrating. I think our brains are much more plastic with synonyms than we know and worth unleashing. It's amazing what flutters up and out of the soup.
Remember the What and Where subdivisions of our visual system? We talked about them in the Soft Dramatic Soft Summer, a few articles back. The Where system, although not colour perceptive, is extremely sensitive to value contrast changes. It decides depth. We might only be able to recall about 7 or 8 grayscale levels but by putting them side by side, our Where system can discern a multitude of levels. On an Autumn face, we'll put darker  colour on the skin to make the lighter areas seem lighter. As with shading in drawing, or chiaroscuro, this models the illusion of depth and volume.
We know that wearing many layers, along with looking warm and creative on Autumn, looks 3D. Here's another way for attire: wear repeating patterns. Can be geometric (plaid), natural (leaves, paisley), or brushstrokes (Impressionist painting style). With two incoming images, one for each eye, the brain has to decided which goes with L and R. When the images are multiple and repeating, some get switched. Makes us think we see depth.
At one far end of Autumn's influence on natural colouring, the Season we call Soft Summer in 12 Season Personal Colour Analysis is mostly coloured with the Summer paintbrush, resulting in a moody blues feeling. Autumn's gold effects are beginning to co-exist, like the hologram of the previous articles on the Soft Dramatic Soft Summer Part 1 and Part 2.
At the other end, where Autumn also plays a smaller part, Dark Winter is a cool-based (Winter-based) group, like Soft Summer. Here though, the advance/recede is superseded by Winter's high contrast, making depth and texture of lesser prominence.
What about the 3 Autumns?
Soft,
True,
and Dark, interesting how much temperature changes with light, darks are darker below and you're looking for a sweater.
how does these types of natural colours amplify the many gifts they were given?
Autumn is seldom smooth to look at. This is not a My Little Pony world. Spring's wide-eyed-wonder is not the rhythm of this drum. Autumn is rope, not ribbon.  Autumn is not dewy or creamy or anything that reminds us of smooth. Dewy spices, dewy chocolate, dewy rust, they don't make sense. Expressed in Autumn's colours, dewy somehow feels slimy. Dewy curry. I mean, I ask you.
Autumn is hot, dry, velvety thick, and metallic. You could say a rose petal is velvety, yes, but it's not dry. Worth taking a minute to think about the difference between shine, frost, and metallic.  To me, shine is smooth and wet and belongs on Spring. The difference between frost and metallic may be semantic or may be about the colour they're rendered in, where frost is cold and icy colour, so Winter, and metallic is hotter and medium to dark, as copper, gold, bronze, and their variations. So what's shimmer? Good Q. Is it very  finely ground frost or metallic?
So wear bronzer! Like with Spring, I use the same product on the 3 Autumns, mostly because I travel and want to minimize. Spring's was a beige based peach-gold. Autumn's is baked earth, dark tan, a more orange-brown type of gold and a darker colour. I like Rimmel SunBronze 02 as a good colour that's not very shimmery.
On Soft Autumn, I apply it much the same way, in a 3 shape from temple>just below cheek and side of face>under jaw, but using less than on True Autumn. On True, Â I use more and let it be both heat and contour. Dark Autumn's makeup colours are quite saturated and strong and with her Winter input, she is more contrasting than the other two groups. If her hair is warm, I often skip the bronzer and let her makeup stand alone and allow a warmer hair-cooler skin event, always visually intriguing on Neutral Seasons. If her hair is cooler, I might apply the bronzer. You need to know that eleablake did an outstanding job of creating cosmetics for the 12 Sci\ART palettes and their bronzers (12 different skin-accurate shades!) are IMO the best around.
The sentence we began with said it. Autumn is about low lighting. On a face, that means contour! It's huge here. Take the 3D in you and make it more. Shadows go dark in Autumn fabrics, so should they on the faces. Where Spring uplighted, Autumn shades and contours the valleys. Would I do both? No. It would start looking bizarre.
You can use bronzer or a slightly darker powder than your perfect match. It's interesting that you can go quite a bit darker than you think and create bold shadow emphasis and once blended, it still looks normal. Apply it at the temples, sides of nose, hollow of cheeks, under chin. There's a good image here from the excellent book, Looking Younger by Robt. Jones, and below the contour image halfway down is a link to another article in the same blog that shows you Aucoin's version. Create  the near and far that is so much part of Autumn scenes.
Oh, so good. Rich colour, warm colour, strong accessories, gorgeous lips, sensual features, fantastic bones, amazing hair.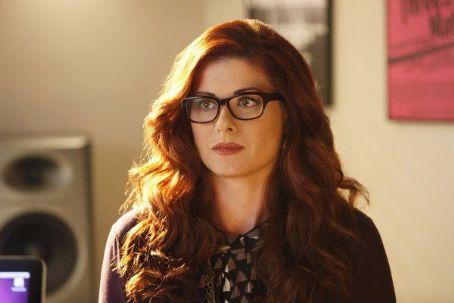 Debra Messing Pictures
But when Autumn makes up like a Spring and adds Winter apparel,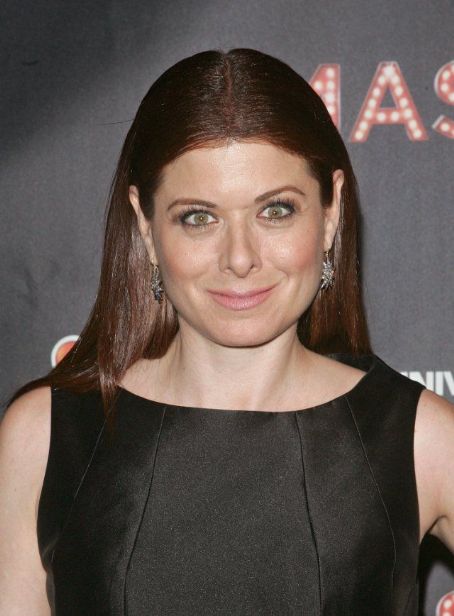 Debra Messing Pictures
Coating the entire surface of a brick wall in shine doesn't help define its surface. If anything, it neutralizes or trivializes it. Besides, the surface isn't by Nature very reflective of light or full of highlights, so coating the surface with it is just strange, like a trick that you don't quite get how it works or what you were supposed to see or understand.
However, a dot of shine here and there over velvet matte layers using deep, rich colours brings more dimensionality. Keep the face suede, which makes sense. Add deliberate shine over the iris. Dimension is created better by deliberate placement of metallic over matte products. It is not present at all in entire shiny eyelids, cheeks, or lips.
Best JLO pic I know – feline, exotic. This photo makes me choke up. My jaw drops. Does straight white girl hair and powdery puff makeup look better? No. Does soap opera hair and safe peachy makeup look better? No.
Anyone's browser having issues opening the JLo photo? Try copying and pasting this link into the address bar:
http://famous-wallpapers.com/wp-content/uploads/2010/11/Jennifer-Lopez14.jpg
Let's take that makeup to the next level and compare them.
What's the same
- eyebrows definition without darkness or high contrast
- a dark powder from the inner corner of the brow down the sides of the nose just on the edges of the midline
- eyeliner around the entire eyes, angled down with the eye at the inner corner and up with the eye at the outer corner
- flesh tones – although when we're in our correct makeup, we're all wearing flesh tones, but here the traditional flesh colours (beige, brown, orange, Â camel, gold) are superlative
-squint and look at Jennifer; the bronzer does around the face on the outside in the same way as on many of the cats
- the mouth has a dark liner, medium colour, light center gloss, using layering to create a 3D effect just like Autumn does with clothing colours
- everything about the hair is rave-worthy; Autumn is not particularly light though they're often dyed that way; the highlight is minimal, just enough red to give us the idea without an entire redhead that can take over our awareness so we miss out on the amazement of the total image; this hair is very much about lowlights just like the rest of the Autumn ambience; I see few natural redheads among Autumns and though they wear it well, I find this looks more dimensional, interesting, and authentic
- her entire face is velvet, not sparkle
- coppered, tawny, metallic hints, hot hot
Never underestimate the power of jewelry near the face to do what makeup can't reasonably do. Wear it near your face. Make it textured as in bumpy, irregular. Use clothing the same way, with all over shine that doesn't work on a face or just metallic threads, keeping it layered and uneven, as raw linen.
Use matte eye shadow to look like velvet. The feeling should be like pouring thick cocoa. Remember the movie Chocolat (Juliette Binoche, Johnny Depp, rent it, it's beyond great), that hot, dark liquid that was going to heat you up in every sense of the word? Go for that eye shadow look.
And you knew there were flecks of hot chili in that elixir? Wear a dot of shiny antique gold above the iris, not all over the lid which is less dimensional – like if you put concealer on the light skin and on the shadows, you'd  cancel the effect of the product to even out the shadows.
Do not cover up freckles ever. They're splendid at every age. Believable beauty is always better. They look textured and young.
Smoky eyes are good. Â Run your darker eye shadow over the eyeliner to fill in the holes, make it look less linear, and smoke it up.
The Skin Textures
We did Springs previously. That went as:
Bright   Spring = glass
True Spring = persimmon
Light Spring = petal
So the Autumns could be:
Soft Autumn = suede
True Autumn = velvet
Dark Autumn = leather
3 Autumn Seasons 
True Autumn:
Add heat all over the face, you might as well, the skin is that way already. The True Warms look great with bronzer applied as we have heard, 'where the sun lights the face'. On the Autumn Warm Neutrals (Soft and Dark Autumn), a little restraint may be better. On the Autumn-influenced Cool Neutrals (Soft Summer and Dark Winter), bronzer looks better to me when confined to contour.
Revlon Abstract Orange lipstick is interesting. It's red and brown and orange, layered and very dimensional. Super good with Arbonne Sunset blush. Made to be together.
Metallic eye liner could be great here in a colour that's not too dark, just like real gold. Autumn looks best when it's real, not plastic, synthetic, or artificial. Glinting added to very dark colour sets up too much contrast and goes with Winter.
Soft Autumn:
We've shifted from the more delicate muted Summers to Autumn's stronger muted colours and texture, to skin like suede. Colour is rich, earthy, but retains some Summer grace. Look at Arbonne blush in Dusty Rose and compare it to their Blossom, a real beauty for Light Spring. Arbonne eyeshadow in Smoke and Sand are great Soft Autumn colours as well.
Eyeliners that you thought would be good often go on looking too dark and/or too hot (orange or red). This is my most challenging colouring by far for finding eyeliner I like. At Shoppers in Canada, Essence liner in Teddy costs a dollar. It will be great on many Softs and some Trues. Using eyeshadow as liner is wonderful on the Soft Seasons to avoid harsh lines, enhance the low contrast effect further, give you so much more choice of colours, and let you enjoy some of your darker tones in cosmetics.
Take care with metallic eye liners that they're not the only thing people see, especially if eye colour is light. Imagine them in the Harvest Field photo above, they'd feel very hard. With the essential muting of the Soft Seasons, iridescence and luster are beautiful, real, and enough. If you're doing metallics, don't go dark.
Dark Autumn:
Nobody looks as right in leather, like those bomber style jackets, shearling lined, metallic effects in snaps and zippers. If Soft Autumn is Indiana Jones, then this is the Marlboro Guy. It's a stronger, heavier, thicker look. Stronger and more defined eye liner works, though still can be very smoked. True Autumn is not high contrast, so lips and brows are more part of the face. On Messing above, the makeup is great, the glasses are getting dark for a True (no idea what Season she is) but they don't really compete with her face. They're interesting, smart, explore the edge with confidence, and say "I know what looks good on me.", which is a fairly unique thing to be able to say.
Use more drama in contrast (Winter coming in) with eye shadow as a darker outer corner, defined brows, and a mouth that stands out from the face. Lips can still be flesh tones, which looks too erased/flat/tired/dead/old/pick your word on Winter, but these are deeper than the True or Soft Autumn flesh tones. They are darker, redder, maybe a little burnt looking by comparison. (I appreciate that in our ideal makeup colours, we're all wearing flesh tones but I mean it here as the browned colours.) Givenchy gloss in Delectable Brown could be great on Soft Autumn, while the Darks might look at Sensual Chocolate, here at Sephora.
Ideal hair colour for the 3 Autumns is the eye colour or somewhere among the eye colours, an effect very few other Seasons accomplish so interestingly. Gingerbread brown eyes are truly visually compelling. These are the warm dark browns from chestnut to coffee bean. Red works because Autumn's quite controlled red is increasing towards unleashed when Winter appears full on.
No question, to balance higher saturation, more red in the colouring, and darkness, you need more cheek colour to look vibrant, healthy, and fantastic. Look at Arbonne blush in Merlot.
And of course, lips need presence, especially once these faces reach full power in their 40s and onward. Both Dark Seasons can struggle with all the too-dark-for-daytime choices. As a Neutral Season, Dark Autumn has a warmer and cooler version of all its colours, including red. Oh, to find that saturated-but-not-too-much, red-that-isn't-rust, warmer-than-cool, doesn't-look-black-at-night, I-could-go-on…Could it be Arbonne Jam? Try it and tell us.
(For those who live in North America, you may have an Arbonne rep you can Google. My newest great friend, Ramona Robinson, is based in London, Ontario. She can sample and send product anywhere on the continent. There's no hard sell here. Ramona is a woman who sincerely wants to empower women with better information, health, and awareness in all aspects of their lives. Contact at rjrobinson@rogers.com. Tell her I said Hi.)
Recap: The skin is contoured, setting up lowlights. The features are defined from the skin by colours that are warm and velvety and the judicious use of metallic glints.
This was Spring: The skin is dewy, setting up highlights. The features are fresh, lively, distinguished from the skin by being very colourful, moist, and vibrant.
———
July 26, 2012 by Christine Scaman · 25 Comments
When I wrote the articles about True Season children two years ago for a previous blog, there was no Autumn article because I didn't know any Autumn kids to watch. I still don't know many. I know many Autumn grownups these days. They're so levelheaded, so reasonable, that it's hard to think of those elaborate parts of their character that can be quirky or funny. To them, what is, is. Not more, not less.
They're like everything that's great about trees and home baking. Not fancy or fussy, I love their company so much for the WYSIWYG, sound, comfortable, real-world advice they offer. Their constancy and durability give us a feeling of people who are extremely trustworthy, reliable, and rock-steady. There's no zigging and zagging.
gentle eyes, a soft face, perhaps some Summer; she could even be a Soft  Summer but the eyes look too orange
Autumn Children
Capable. This is the kid you want yours to be with if they go horseback riding. If yours falls off and is having wrist issues, the Autumn child can catch both horses, lead them home, find a grownup or a phone, call the parents, and get the right kind of help.
Life goes smoother if the other kids could just agree with them. There may be no physical attacks but there will be direct words spoken and order imposed. She's doing the talking at the lemonade stand. Not bossy, not show-off, just doing the job.
Least likely to be picked on. Assertive from an early age.
dark but somehow soft (muted actually) ; the strong facial lines, smile lines
True and Soft are social, not solitary. Dark may isolate himself more and talk to dolphins while all the other kids are trying to tip the raft. Winter needs time apart.
Might be stocky or sturdy, especially the boys, and boy, can they eat. Regardless, boy or girl, these children are strong and willing to use their strength. They are powerful athletes and real survivors. Their stamina and endurance stays with them into adulthood as 50 year olds who can still outskate all the kids in pond hockey.
someone was smart when they put him in orange; notice the orange tones in the hair and a very strong face, even for a baby
When the Soft Autumn child tells a story, the emotions involved will be inflated higher than anyone else's version because their Summer-ness felt them so deeply. The Dark Autumn child will have more worries about the events in the story and their meanings and repercussions. The Winter in him will keep him worrying about it for days. The True just tells it like it is. The most exaggerated thing about this person is that they have no exaggerations.
Need time to process surprises and really wishes you wouldn't. His Spring sister's idea of euphoria would be a surprise a minute.
building, digging, stacking, carrying, exotic eyes, Carol's T3 defined points at the outer eye corners (from Dressing  Your Truth)
They must have their own experience of something to change their mind. They are the original can't-tell-them-anything kids.
strong and striking, Autumn and Winter ; not romantic or cute (Summer and Spring)
The Autumn child is straight up. He doesn't conceal, cannot deceive. He's not a jokester and is never devious. His Spring brother, who takes life less seriously and has a big imp streak, has figured out that when Mom's on the phone, he can climb out a window, double back around the house to the kitchen, and sneak his fifth Popsicle of the afternoon. The Autumn child might walk very quietly into the kitchen, but if noticed and asked, would be compelled to admit "5″.
Spring fills us with the wonder of the moment. It is immediate. Summer is the cradle that keeps us safe while pushing us to meet our highest potential.  Winter symbolizes mental capacity, to reason, to rationalize. Autumn is the work we do on Earth, to enrich, to build, to create, to leave something better than we found. Autumn completes our wholeness as the power of the physical body, inseparable from emotion (Summer), spirit (Spring), and logic (Winter). Without the balance between them, we cannot heal ourselves because each one is assaulted when the other feels injury. We also cannot fulfill our human potential. We cannot have been put on Earth with the abilities we have to live as cavemen. We must be here to live up to a higher ideal. The pendulum between the four powers sways but our answers are not behind us. Once we learn our center as a humanity by respecting all four energies equally, we will find a sustainable way of living and the answers to longevity.
Autumn Grownups
Sensible, practical, no-nonsense, peaceful. Harrison Ford. Martin Sheen. Their steadiness makes them shoe-ins for feel-good TV presidents. The Summer contribution of do-the-right thing to Autumn's save-the-day strength.
The Dark Autumn boy will explain, indeed expound, actually expostulate, on his topic, with no awareness that nobody has had a chance to speak for 20 minutes. The Dark Autumn man is not very different, but he speaks more slowly so he has time to formulate his thoughts. He is the professor to Dark Winter's philosopher.
strong and capable at every age
What happens when a Summer and Autumn live together? Felix&Oscar.
Soft Autumn's husband asks that you not tell her that a family member is in personal crisis or he'll be sent back to the Farmer's Market. The rest of his morning will be spent making ham sandwiches. He already delivers an asparagus quiche to the Art Gallery once a week. She combines Summer's love and upstanding decency and Autumn's foot on the gas to nurture the entire world.
True and Dark Autumn will be on time. Let's get to it. Then we go on to the next job, though we tell ourselves we're going to rest. We can chat after, but I won't be late for my next appointment or make you late for yours.
If a client has all her children colour analyzed, she could be a True Autumn. She sees the sense and the savings, and is completely open to change. Light Spring will do the same, a mix of her Summer desire to make her family happy and her Spring enthusiasm when she spots a good thing. They will adopt their new palettes very quickly, without Winter's tendency to contest or Summer's to resist.
hazy eyes, hushed skin, a future Soft Autumn
If it's a plain and honest opinion you want, go shopping with an Autumn. Summer's deep streak of kindness will embellish with the compliment, any compliment. If you're ok with the cold-blooded comment, a Winter can tell you that your suit is fine if you don't mind looking like a birthday cake. And then you say to them "Now, how would you feel if someone spoke to you that way?" And they say "Fine. I wouldn't care." They're telling the truth. They are thick-skinned (so they balance matte and opaque cosmetics), while Summer is thinner-skinned, as sensitivity of skin and emotion, as wearing a softer, lesser pigment deposit (so tinted moisturizers), as being more touchy of feeling internally and of texture externally, as tactile, with highly developed brain-hand connections and sense of touch. Summer skin is soft matte. Spring's looks best dewy. Just as everyone's busy is different, everyone's Golden Rule comes out different but it's still the same rule. Winters should shop with other Winters. Buy them the book Getting To Yes for Christmas. It will help them in life. The kindness of Summer and sweetness of Spring might see this Winter, meaning me and only me, as having the heart of that first cockroach that crawls out of a nuclear accident zone. On the other hand, I won't tell you 3 months later that I really didn't love you as a blonde but didn't want to hurt your feelings, knowing what that hair cost you and all.
 Autumn's face (left)  speaks to us of resilience, bravery, and grit, in colours that are darker and more muted than the lighter, brighter skin on the right; Summer on the right is dreamy and swoopy – on both girls, gorgeous base hair colours for Soft/True Autumn and Light Summer
Will promote what she believes in gladly. She told every one of her True Autumn friends that some of the best makeup colours around are at Dressing Your Truth online store for Type 3.  The three lip glosses just glow with rich warmth. And an Autumn pink eye shadow, you'd find that nowhere. Then there's, the jewelry! She saved hours with the 6 pages of superb choices at the store. She thought about all her outfits and chose what would complete each. (Her Spring daughter just bought everything she liked, with no planning at all, figuring it would all work out. Imagine that.) To express her traces of Summer or Winter, a Soft and Dark Autumn resepectively might look at the Type 2 (Summer according to me, not to the folks at DYT) and Type 4 (looks Winterish) accessories. Since both SA and DA are Neutral Seasons, they can be flattered by silver and gold. A Soft Autumn looks great wearing Autumn colours in Summer's way (analogous, flowing, floral, soft). Dark wears her palette in Winter's way (bold, more contrast).  So integrate your smaller contributing Season by wearing their style in jewelry with clothing and makeup in the colours and style of your own Season.
—————-
Strong Beauty
Makeup Colours
Soft Autumn, try out Lancome RIL 230M and 240M, your natural lipcolour is one of these or in between. Also NARS Mayflower lips, Body Shop 11 and 07 lipstick, and MUFE RAI 19 (for TA too) lipstick.
On Dark Autumn, NARS Pigalle, MUFE HD8 blush, Lauder Maple Sugar and Rich Currant lips. A good, dark,warm, barely muted blue eyeliner is Revlon Colorstay pencil in Navy. Dark Winter could wear this very well too as they have warm tones  in hair and eyes.
True Autumn : MUFE HD10 blush, Givenchy Gold Brown lips (really nice, this lipstick, but sample it at Sephora first, big $$).
_____________
June 17, 2012 by Christine Scaman · 24 Comments
A NOTICE before we begin – I will be traveling during the month of July and so not able to ship the book, Return To Your Natural Colours, that you see in the right column. I can ship them up till June 26. In July, Kerry Stich at Indigo Tones may be able to help, or I can ship again as of August 1.
————————
I can't tell you how much I appreciate it when someone asks specific questions. It helps me focus. The article comes together faster. Pinpointing your gaps helps you use your Season palette better so that you own and love your entire closet.
PCA absolutely has to be grounded in sound theory or we're in a mess. But financial theory and getting your RRSP in order are not the same. I might never be the first guy, but I can try to be the second one. If other analysts have comments to add or just plain disagree with me, I always deeply appreciate correction and much prefer if it's public, in the Comments section, so everyone can learn.
Sabira has my respect for verbalizing what she doesn't yet know. That takes time, effort, and organizing the files in your head. She asked some great questions. I fear that my answers can't be as cut and dry as we might hope…which makes me feel a bit better. Do you find that the more someone knows about something, the more their answer to every question starts sounding like "Well, it depends." ?Maybe I'm getting somewhere.
I'm not posting palettes because Sabira added a link to the eleablake (the makeup company that creates astoundingly good 12 Season cosmetics) Pinterest pages where you can see all 12 layouts.
—–
I would ask what I should rely more when finding my coloring. For example my eyes are rather muted, I would say dark teal green or pine, but my skin is not so grayed, so some of the most grayed colors of a SA palette work with my eyes, but don't work with my skin giving it unhealthy glow. DA palette works better with my skin. Does that mean that I should rely more on my skin tone, than on other factors?
Look at the skin foremost. You just can't be going around with an unhealthy glow. What would be the point of that? When the skin is right, the hair, eyes, everything else, are automatically right.
Skin and eyes will always accord in the end but eyes are tougher to call because blue eyes will make a connection with a blue turtleneck from any of the 4 Seasons. How do you pick the true connection? It's not easy for women to do on their own or with friends who don't quite know what to look for. I often am sent photos of a woman in clothing from what she assumes is say, True Summer…but the colour is actually from another palette.
Don't look only at what intensifies eye colour. Look at how crisp the outer edge of the iris is. If the eye edge is fuzzy, so are the other features smudged into the face. The natural topography is dulled and blunted.
——
I would ask if there exist some colors that can help distinguish between the two seasons. I mean if there are colors of the SA palette that a DA can't tolerate and vice versa.
A funny, in fact almost frightening, thing happens when Dark Autumn's spiced peach is put beside Soft Autumn skin, it sucks all the life and colour out of it. Then when SA's soft coral replaces it, the flush of health and vitality returns like a whoosh, from the drape up to the hairline.
Same thing happens when L Sp wears Bright Spring's iced pink. Though B Sp's seems a "lighter" shade of pink, it drains the life out of L Sp skin. Put the L Sp coral on the person, and you can see glowing alive colour suffuse the skin.
Dark Autumn's lighter colours are very particular and hard to find. The yellows and greens, also too hard to find. To choose between 2 Seasons, you have to get extreme. Try DA's strong burnt orange, dark rust, and dark tobacco, against SA's light flowerpot terracotta, latte, and willow green. There's no point using grey – DA's battleship, TA's elephant, SA's dark putty, the odds of finding them in your closet is next to nil.
——-
I am not also sure, whether black is a part of a DA palette or no. Because as for me, I can wear black, but it is not my best choice, I need to wear something golden or beige with it to make it work. When I wear black only I can't look my best.
Sounds about right for DA. It is not in their palette but they can balance the darkness so well that they can cheat it in if it's warmed up. What's even better than black are those colours that are so dark that even in pretty good lighting, you think "Is that black?" When you move it around, you see that's it is darkest navy, eggplant, brown, and grey.
Put a SA in pure pitch black, all you see is the black and an older looking SA.
——–
Question about contrast – if a soft season can have medium-high contrast between skin, eyes and hair, or it doesn't matter.
Let's be sure we're comparing apples to apples. It sounds like Sabira is meaning "contrast" as distance between lightest and darkest, what is most often meant. We'll stay with that.
There is a wide variation in hair darkness in Soft Seasons (and many others), so there will be different degrees of contrast (hair-skin-eye differences in darkness level). Although the most perfect skin tone, colour, and texture, and the overall harmony are achieved with the same palette regardless of hair colour in a given Season, and hair colour isn't used to choose Season, there's no doubt that it plays a role in how others see us.
What I think looks right, an opinion from not-a-fashion-expert, is to repeat what you look like. Try to use the same distances between lights and darks in clothes that you see in your face, always within your correct palette.
The more I see of this, the more I think that spending too much time on contrast just complicates your life. Your entire colouring is inherently set to be in agreement in the exact same way as your 12 Season (12 Tone) colour palette. Your own personal hue/value/saturation all shift consistently and together even if you got darker than or warmer eyes than the 'average' for the Season. The thinking is already done for you. The Sci\ART palettes are so genius because they make it hard to get it wrong, to achieve very high contrast where it doesn't belong. In Soft Autumn, where you have eggshell and medium-dark putty grey for lightest and darkest, you can't really create a too-high contrast. So, contrast is something to think about briefly but I'd move around my palette with freedom and imagination knowing every colour there looks great on you, and I'd spend my time figuring out my body's geometry.
———–
What do you think about the concept of flowing seasons – can it be so that a person can take some colors from the neighbour palette. And can it be so, that a Soft Autumn can bу closer to the DA than a SSu.
This is the order of the Seasons in my head, as taught to me during my Sci\ART training (my diagram, not an official Sci\ART publication):
The Season Circle
So SA and DA just wouldn't share colours because they'd have to pass through TA. They are totally different. Â Perhaps one of DA's browned coffee beiges could work pretty well, but most of DA is just too aggressive (too saturated, too red, too dark) to flatter a SA or work with the rest of her outfit.
To my knowledge, the "flow" concept comes from Color Me Beautiful. I'm not familiar with its full meaning or implications, so I'll talk about sharing colours.
Any two immediate neighbours could maybe share some colours if:
1. Those two Seasons were very close when choosing the final and correct Season.
2. You respect TMIT. A Dark Winter and Dark Autumn could share their darker colours much better than their lighter ones.  Light colours on Dark Seasons are less forgiving, so they're either exactly right or completely wrong.
A True Summer and a Light Summer would share maybe the coolest colours of Light Summer. Maybe. I find True Seasons very absolute, and quite low in their tolerance of neighbour Season colours because the neighbours have warmth, the one thing with which True Seasons cannot harmonize. The sharing works better with Neutral Seasons. Still it takes caution and is often done too freely. Your best palette was chosen for a reason. Strive to stay within it.
————
I've always thought that I am  SA flowing to Ssu, but when I saw these – http://pinterest.com/eleablake. I realized that those colors I thought to be a Ssu blue-greens are really DW blue greens and some of the colors I thought to be of a Soft Autumn are more of the DA palette. I know that it depends on the monitor, but I have never thought that the soft seasons are SO grayed. I think I had the wrong concept of what is really "soft".  Is it so?
The Soft Season palettes are probably the hardest to figure out on your own, Soft Summer likely hardest. The colours are losing some saturation in the photos and monitors. They appear brighter than this in the swatch books. It's not your concept of Soft that is wrong. It's the concept of 'how Soft', or 'how Soft in this Season compared to that Season'.  Dark Winter is softer than Bright Winter.
People don't look at your clothing colours on a screen or a white background. They look at them ON YOU. On a Soft Summer, those soft colours look connected to her. She looks healthy, vibrant, and defined instead of disappeared. It feels comfortable and right to look at those colours when SHE wears them.
On a billboard, we might choose other colours, but we don't see other people as two-dimensional blocks of isolated colour. We see them as a total image, like an organic hologram, not separate from what they wear. We are more beautiful when the colours we wear are an extension of ourselves and have a logical reason to be placed next to our body.
————
I am still confused with the terms "soft" and "muted" – what is the difference.
For our purposes, there isn't one.  They mean desaturated, closer to the pot of grey paint you started with before you began adding colour pigment. If the colour appears dusty, heathered, greyed, then it is called muted or soft.
Most important to always remember, colour is relative. Closer to grey compared to what? Wedgewood blue or electric sapphire? Compared to Bright Spring, True Spring is soft, but we don't call True Spring's colour low in saturation or muted.
———
I started to think whether I can be a DA, because my worst colors are pure white and summer light pastels. Light pastels give me either yellow or grey unhealthy glow for my skin.
Sounds right for DA. The skin looks like concrete in Summer pastels.
——-
I also appreciate this post very much
http://12blueprints.com/3-great-colours-on-the-12-seasons/
But it make the things for me much more complicated :
As for a DA the 2nd and the 3rd are my best colors indeed, but I am not sure about the fist blue-purple. As for a Soft Autumn – I look good in brown and soft warm yellow, but the medium green is not my best choice – it is too light and too grey. As for neighbour seasons – I can wear Dark winter grey and maybe red, but I am not so happy with red – my better red is definitely warmer. Yet it is an "ok color". I can wear SSu pine green – it works with my eye color, and so does TA teal, but other shades of a Soft Summer are not my best choice usually, and True autumn is too warm for me.
Like 19 people out of 20, you're finding confusion in interpreting colour. How do you put it all together? I'm afraid that only a small minority can get it right, even from photos sent to an analyst. Plainly said, it just comes out incorrect too often. That's not the analyst's fault, it's the medium.
When you saw the colours above, error #1 came in because the screen didn't show them right. That error will carry forward just like in algebra, in every calculation to follow. Then you tried to match them with what you had, error #2 because that was off a little. If it were easy to find right colours, we'd have drape sets by the truckload to sell you. Now we have error #3, where you decided what works on you, but I bet that for some of your choices, I might come to a different answer. And on it goes.
Between any 2 Seasons, you're always juggling 3 parameters of colour – warmth level, darkness level, and saturation. So maybe the saturation of Dark Winter works well, but not the warmth level. Maybe the coolness of S Su is what works, it's kind of like DW's coolness level after all, but its darkness level is way off and its saturation is off by a tiny bit. And on that goes.
———
I also tried to compare how different greens intensify my eye color – there was no clue also, my eyes are not so dark (but I am not quite sure how dark can be blue-green eyes, I would describe my eye color as pine green in general) and change color that is why I can't wave goodbye to soft seasons. I tried blue green and olive – but they work both I think, because my eyes have blue green background with an olive sun around the pupil, so when I wear olive they are warm green, when I wear pine they are pine green, when I wear teal they are teal green. I know that every season can have every eye color, but with different shades. So I have a question can that be that a DA can have pine green eyes or pine is more a soft color?
Right, so you may find blue, green, or brown eyes in any Season but they won't be same version of those colours in terms of warmth/darkness/saturation.  Some are less common, like blue-eyed Dark Autumns, but it can happen, perhaps as a dark teal that appears blue.
And yes, if you have green in the eye, it seems to connect with any green you wear to some degree.
When you say 'pine green', we probably have a different colour in our heads. Even if you sent me the colour, I doubt that it would be the real colour of your eye. We usually don't know our true eye colour till it is placed adjacent to our most harmonious palette. To go from eye colour to a Season decision will lead you wrong. To go from Season to "Wow, who knew I had those colours in my eyes?" happens all the time when a woman is correctly draped.
————–
June 4, 2012 by Christine Scaman · 64 Comments
Nirmala left a comment after the last article on 12B that really sums it up. Kind of paraphrasing here, but as she says, we can't see ourselves, that's Problem 1. Â Though we search for our truths, there's no easy road. They are quite cleverly concealed, maybe as protection from us, for if any way were revealed too soon, we would probably misuse them like any information we get when we're not ready.
A clothing system won't be the as-the-crow-flies route to inner truth. The most it could do would be to open a window. The opinions of others, even professionals, are subjective, variable, relating taste and opinion more than anything else. Compliments are of no value to me, they just drag me off center for a week or two. Though the 12 Seasons of personal colour analysis may not have every answer, it is at least measurable as long as the compass is calibrated right.
The Sci\ART drapes are calibrated into measured increments. That's what a Sci\ART colour analysis gets you that is so incredibly special. The line between one group and the next is clearly divided in coherent, defined, steady intervals. Connect the dots is way easier when the dots are numbered. Sci\ART has human colouring classified right. Doesn't mean that analysts who do colour by eye are wrong. I'm a huge believer in humans as little electrical towers and perhaps some people can feel our emissions of light energy as our colours. I'd lose faith if two such analysts came up with really different answers though.
Dark Winter Type 1
Maybe Sally Field looking (not so sure she's DW). Or Mario Tuttle, though with that nose shape, he's more likely a Bright.

For Type 1, I went with light, young, fun, random, playful, upward, hearts and triangles, freedom of movement, sprays, fountains. Detail and eye catchers are placed high on the body, so no black outfits with yellow shoes.  Some bold is ok, this is Winter, but nothing serious, sharp, or rigidly repeating. Got to get light, bright, warm, fun, and alive into this. And fairly contrasting.
Tunics could be great here. And prints.
Lots of jewelry that doesn't necessarily match. "Life of its own", not floppy and not stiff, Perkily crisp.
I like the zigzag of the sleeves on the two tops at the top.
Clothes can feel light without being light coloured. Taylore Sinclair's totality of radiance actually comes in here, where fabric, design, and texture all contribute to a person's movement.
Chose heavy heart lockets that wouldn't get lost in the contrast and weight of the colour. Torn between the 2 lockets.
Black can't be chunky or serious or this girl will grind to a halt and look glued to the ground.
Shoes are light. Even a wedge is too blocky.
 Dressing Your Truth: What I Liked
About the Dressing Your Truth course, my friend asked "What do you like about it?"
- I like Carol. Makes no difference to me how she promotes herself, whether she's licensed, whether women can or can't find their Type, or how many websites she owns.
- I recognized my drive for standardization (of colour analysis systems), my obsession with being able to duplicate results (between colour analysts or it's all useless to the client), and my need to promote it – all as Type 4 traits.
- I learned about the most dominant types of lines in my face. I follow them to apply eyeliner and blush. Our movement path could be drawn on paper as we negotiate tasks big and small, through problems towards solutions. The lines tend to be consistent with other lines, like those in our face. Fascinated me. I really like the part about how we move forward and how we get stuck. I've watched people who seem unable to end one interaction or activity and move on to the next. The nearer you get to an ending, the more they're compelled to drag it out in a thousand ways. Since I almost erase the past as I'm living it, watching this deliberate delaying left me saying "Just  make a move. Don't worry if it's wrong or right!" Now I get why that was not helpful for them.
It was fun to actually draw makeup with those same lines. I see that if you draw a line across my eyes from outer corner> inner corner> inner corner other eye> outer corner other eye, the line is straight. So now I extend eyeliner out straight a little ways. My kids have not said I look nuts, which they are well trained to do given even a smidgen of provocation.
- The psychology that goes with the lines structures is great. I see now why True and Soft Summer have more issues with their palettes than everyone else put together…because it's her (Type 2, Summer, whatever) nature to examine every single option over and over, like she can never have enough evidence to make a choice. And why I shoot off like a rocket and ignore all the fine print.
And why my Light Summer sister can get so deeply hurt over words or actions that I wouldn't even notice. Her weakness isn't her huge sensitivity; it is her strength because it's her truth and because the world needs so much of what she has to offer. Telling her "Stop letting every little thing get to you!" is disrespectful and confusing to her. Now, I will hold her in higher esteem for it. Learning to honour others better has been the greatest reward of DYT. So much has fallen into place -why I've stood at makeup counters with Summers watching they energy test eyeliners.
Figured out why I have been sent so many more True and Soft Summer clients than any other. We relive the same experience over and over till we learn its lessons. I finally see that I need that character to balance me, to model certain behaviours I will need in my own future. I am grateful they came to see me.
- Picked up a few good clues on clothing to add to my Season and Kibbe, but this was far from the main selling point. As a matter of taste, Carol and I don't share a belief of what looks good, let alone true. As a matter of statistics, it's unlikely there are only 4 style Types in the world, even if you could prove that there are 4 main movement types. The diversity of genetics makes the probability too low unless the types are so broad that few can tell where they fit, especially if they contain some of each, which means most of us. And it's been proven across populations that 4 main colour types won't work. This energy system won't be any different. Still, would I take the course again? I would in a heartbeat.
- Learned a lot more that I can apply as a better spouse/parent/workplace than as any kind of fashion star. But then, I came into it exposed to a lot of info about Winters, Dramatic dressing, etc. A newcomer might pick up some great advice or a good intro to thinking about how clothes are cut.  I did buy some jewelry and I like it.  For all 4 Types, the jewelry is nice for the price at the Store. Mine is about 2-4 times larger than it looks on the site.
IDK the DYT rules for the 4 Types. Â I'm just extrapolating the energy of the person, like I did with how the colours felt to me in RTYNC (the blue book over in the right column). Doesn't mean it's the only way, just my way. DYT is a natural expression we feel as movement. Same with seeing those lines anywhere, a book plot, a mechanical device, a wind pattern. What Carol has tuned into and translated is four different movement types and how their energy feels interpreted with clothing to create a visual image. For instance, when we see parallel lines, they look like a mirror. With that, we associate reflectivity and stillness. Reminding of the 4 True Seasons? Absolutely, but a new spin in many ways.
There's no reason you can't be true to your colouring and your movement type even if they don't coincide. Neither takes precedence because they're describing different things. Your Sci\ART Season knows your colours. Your Type offers an opinion about your shape as expressed by your style of movement. The whole silver gold thing for Types, I pretend I never heard it.
True Spring Type 2
Type 2 is the Summer "stereotype", awful word but it serves. So, connections – tops with bottoms, repeating colours, interlocking shapes. Gentle flow and drape. Less delicious and vivacious than the "stereotype" True Spring, more of a Summer analogous colour scheme. Wavy lines.
I know two of these women. They're certainly True Spring, they look like T1, but they lead in movement with T2, at least when I met with them.
Beauty Sixth Sense
Do I agree that women have a "Sixth Sense" about their own beauty, as Carol claims in the Dressing Your Truth course? Not for a second.  I know for sure they don't. I had to be in my 50s to come close to recognizing me. Others can't always tell either. I have a True Winter daughter whose Kibbe or Type I cannot figure out. I wish women wouldn't feel so devastated and to blame when they can't find their answers. I wish they weren't so willing, eager even, to believe every word of it all.  I read it all like a novel rather than non-fiction, let it come at me like one person's story, like one person's travel diary.  Your journal to the same place would read different. I read it like a recipe book. I find one I might try out, and 20 that I would never use but I don't burn the book. Why give someone's opinion more importance than that?
Anyone's an expert if they say they are. One quick look at logic trees with 4 only branches (4 Seasons, 4 Types) can tell you they will only apply to each person superficially at best. If you saw a 4-branch tree to cover all disease in the world, how much attention would you give it to find your own aches? Â Not more than a glance.
Kibbe used the Yin Yang metaphor to describe variations of shape of bone and flesh. He also brings in the very important issue of scale, not just what it is but how certain bodies make it look (the Yang-er you are, the taller you appear and the smaller you make jewelry look). If you can find yourself in his book, he's the guy who got human body geometry sorted most ergonomically. He makes a point of keeping the colour talk very general. It surprises me how dogmatic DYT gets on this point given that it's not their emphasis. They could do the whole thing as well, indeed far better, if they just left colour out of it, but fine marketer that Carol is, she realizes that if she's not 100% convinced, nobody else will be either.
Bright Winter Type 3
boxy practical  functional big textured simple natural regular strong corners
a very Yang person, pants have a fly and a worn with a belt
not so straightforward to express work instead of fun with these colours
heavily accessorized…now that works with BW and T3, glad I found someplace these 2 come together,
though come to think of it, a BW usually has some big Yang elements of character and colour
every one of these Seasons/Kibbes/Types have their intersections; it's when you find them that the fun starts.
the slightest whiff of Spring and turquoise and purple should appear (Autumn? teal and burgundy)
not too confined at the neck so she can move towards you, as it is her movement to do
Deleted Comments
I deleted several comments to this website aimed at exposing Ms. Tuttle and her sources. Find them on Amazon if you like. Truly, I just don't care. Anybody can pick up the similarities in wording and philosophies between various colour systems.  So what? Ballet, yoga, and Pilates have similarities that stem back to their common origins. However similar the language, DYT seems to have applied the knowledge in a different way so that's fair.
Why does DYT create such intense emotion when it doesn't work for a person? In any discipline, there will be those who can deliver and those who can't. The consumer decides for themselves, just like which vet to take their pet to. We're not saving lives here. It's clothes. Â So Tuttle's explanation doesn't work for you. Another one will. Where does our perspective go? The words of others only have as much power on our path as we choose to give them. These days, I'm picking up the pieces and moving on about everything.
In an email, I was advised to examine my own reactions carefully as to why I removed those accusatory comments and blame-filled reviews that were deemed "heart-wrenching". My contemplation came up with this: I didn't find it heart-wrenching at all that some clothing system didn't work for one person. Probably did for many and didn't for many. The expectation was unrealistic to begin with. Call me a heartless Type 4 but I couldn't get bogged down in something so full of holes and hope to see me come into focus somewhere out of the haze. That's looking for love in all the wrong places and we're back to the Kingdom of Heaven being within, but it takes a heck of a lot more self-work to get to it.
Everyone finds their true self, the deepest soul that their body incarnates, in different ways. Colour has been a metaphor for many revelations but it doesn't bring me to my knees. Where I go to get myself right, where I finally understood what it means to say "Love is free", learned the true purpose of prayer, figured out what the Chakras/sacraments really represent (abundance, health, humility, love, truth, wisdom, and grace in that order, my opinion only), and met my best and worst selves in a way I could work on them, was in Carolyn Myss's book Entering the Castle. It's the Bible that I read and practice each day.
Although your colours hold true as part of your energy spectrum at every level of your being, they're also part of the physical world and part of the five senses. The special and specific grace that you came here to share comes from deeper than that, or any tip-of-the-iceberg colour, image, or clothing system. Your truths are far more encompassing and more connected to the energy of Divinity. We're a long way from understanding that but we can approach it and we can feel it.
 Soft Autumn Type 4
All the usual True Winter adjectives – bold, simple, symmetric, long straight lines.
Structured for sure. I keep my jewelry in fishing tackle boxes. $4.46 at Walmart now that you ask.
The lower R corner outfit would be secondary T2, with S straps on shoes and teardrops or earrings.
This one was by far the  most difficult. In my mind, I can see these colours looking fine for this person (though not how I see their best), but finding the clothes is another thing.
Long ago in our lives, shopping began as an exercise in acquisition. It suddenly made a lot more sense when you learned your right colours and shapes, becoming something you could fully control. Then a few more levels of refinement opened up. Now, it's a game of hide and seek.
April 4, 2012 by Christine Scaman · 20 Comments
These articles about wearing your own colouring and your own body lines borrow their colour palettes from the 12 Tones or Seasons of colour collections by Sci\ART founder Kathryn Kalisz, more accurate than any other I know, and the body line categories from David Kibbe's fascinating and brilliant book, Metamorphosis.
In Part 1, we talked about who the Romantic woman is inside. It is that essence that we want to project as faithfully as possible because therein lies true beauty. We met Roseanna, our very beautiful model, in the previous article, with sincere thanks to Maytee Garza for the Sci\ART colour analysis.
In trying to get a sense of the body to choose clothes for, because Dolly Parton was too extreme, I thought of Linda Ronstadt as an example of this very sensuous hourglass figure. She always seemed lush on film, especially as her career and body matured. But I was in error. Look at this fantastic collage Paisley made:
When I opened this, suddenly all I could see was Yang straightness and angularity except for the huge eyes (and she's 5'2″), like a little spider. I so didn't get this before. This combination of extreme Yin (huge eyes, small body size) and Yang describes a Gamine. Smart women whose understanding of body type are light years beyond mine suggest that Linda is a Soft Gamine – so a Gamine first, with a trace of Romantic. Happy to hear I got the R part right.
When Kibbe said hourglass, he meant hourglass. He meant tip-to-toe luscious. Carrie suggested Christina Hendricks, no doubt a perfect choice. I can see that Roseanna is closer to Christina, with fuller lips that balance the size of her eyes better, where Linda's mouth is smaller. She gives a more womanly impression than Linda's ethereal, waif-like proportions.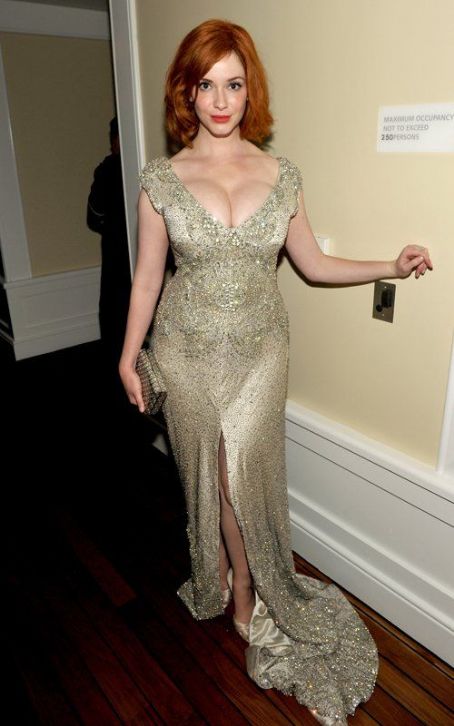 Christina Hendricks Pictures
Suddenly from these photos, who these women are inside comes clearer. Colour and Kibbe are the same. It's all in the comparisons. What you can't see about a garment, a swatch, a lipstick, or a body's lines can be sweet-talked into revealing its truths by placing it besides something else, anything else. The closer in colour or line the two things are, the more their particular dialects are divulged. It works both ways. Seeing beauty as how close you can line up to the 19 year old blonde model seems to really just emphasize the differences. What's the point in being her? That's cookie cutter stuff. You are who the world wants to see.
Getting carried away again. Let's look at some clothes. Costume museums would have many of these outfits, the teal suit on the stand in Poly 4 being an stiffer exaggeration. Frothy fabrics, even florals, felt out of place, better placed in Theatrical Romantic.
Here is Poly 3:
- Framing the face matters greatly when a choice is being made among details, but the hourglass is essential. Simpler necklines like the grey cardi-T top need a necklace or a hat or some accent around the face.
- Flowing means not stiff, tight, clingy, or straight – because one could think of curve emphasis as tight but this Yinnest of people is indirect so I avoided anything that felt remotely overtly revealing or even provocative. Perhaps the grey cardi-T needs more draping or something worn over it.
Poly 4:Â 
- These clothes remind me of the power that comes from suggestion, like a hypnosis rather than grabbing. An old-fashioned attraction rather than the modern version of seduction, the line between come-hither sparkle and the modern version, glitter, needed to be addressed. When I looked for R clothes, I held a face and body without a single masculine element. TR is similar, only more pointed, and glitter works better there, I felt. TR feels also a little more girly, girl being more Yang than woman (who is R) in that way of tomboy and still undefined sexuality (maybe why ruffles seem better there too). Could you agree? Glitter feels Yang to me and belongs with the Flamboyants and Dramatics.
- Patterns appeared to distract, distort, or just get in the way of a bone structure as delicate as Roseanna's. The 3 colours at a time Colour Equation (this comes from the blue book, RTY Natural Colours, just in the right column on this page) depends on the woman and the print. If one of the colours is from the hair, the eyes, a neutral colour, or a colour elsewhere in the outfit, any of those would reduce the colour busy-ness and perhaps allow the majesty of this face and body to take center stage where they belong.
- Waist definition means a physical tie or belt. Using a print to create an hourglass (like the long dress in Poly 5 below) or just having some ruching bunch up at the side waist seam isn't enough unless there's an actual waistband. An interesting thing I learned from Susan is that a horizontal colour block at the waistline can exaggerate a waist. The swirling antique skirt at lower left Poly 4 is an attempt, with a cardi to the left of it (not TA colours) to show where I was going. I wondered if the sweater floating around, with the waist definition from the tank, could look suitably allusive to the hourglass , but maybe it looks sloppy. He said short/tight/clingy so I guess that's my answer.
- The purple dress, how I love bronzed purple on Autumns, has the curved neck, the hourglass, and the flow without flop in the skirt that allows the curves of hip and bust. I had some Oscar de la Renta feelings but he can be too light and airy. This is looking more John Galliano for the simple abandon to ultimate curves.
And Poly 5:
Please help me with those dresses 1 to 5.
- does off the shoulder work, as 5?
- must a skirt be swirly as 4, so is the skirt of 5 too straight?
- what about the V-neck on 3? are rounded necklines much better than V?
- does 2 need more draping?
- is 1 too busy? at some point, all those swirls in the skirt form a multitude of vertical lines that gives a Grecian column effect? would you agree or no?
- the brown skirt below, is it too flat at the waist and too floppy in how it falls? I haven't quite understood the line between Skater Pouf and droopy looking without some gathering at the waist.
Hiding this body under a trench felt very Mata Hari in a good way, a draping classic camel. The power of suggestion is who this woman portrays.
Angie
I told you about Angie, my beyond wonderful facialist. I feel she's a Romantic. Here is her face. (She is about 5'4″ or a bit taller.)
As you see, Angie is so beautiful, it's almost distracting. Our conversations are more productive because I'm lying down with my eyes closed. She wears multi-stranded short necklaces with huge pearls all swirled around each other and looks fabulous. Her saturated darkness brings much intensity to her very curvy body, like a union of opposites. In our existence, there really is no right and wrong, no good or bad, no beautiful or ugly. Everything flows into, through, and out of everything else. Though we hold beliefs (very limiting beliefs) about these based in many life experiences, we are equally Yin and Yang. Conceptually, Angie seems to me that individual that closes the circle between the Yang Dramatic and Yin Romantic positions at the far ends of the Kibbe scale.  That her many gifts would be placed in a body that resides at one extremity of colour and the opposite pole of line feels somehow rational or obvious.
As Susan showed us (on facebook), women of dark colouring can seem more dramatic than they are. They still look better if they dress in line for their body type. The drama of their colouring is expressed simply by wearing the palette, or Season, that holds their natural colours. This would feel very complete to be and to look at.
In the last two years, as we took the Colour Ride together, we learned this: It takes scrutiny that gets uncomfortably close to home. It takes many photos, conversations, and walking on shaky ground. It means taking the lid off your pot and examining what you most want to avoid, the beliefs you have about what looks good and looks bad and the value you've attached to these. Your hot spots and trigger points will try to stuff the lid back on. Talk yourself out of that or you'll still be in the role of victim, a weak position that doesn't tell the truth about the strength you know you have, the strength it took just to ask the "Who Am I?" questions.
I have said and strongly believe that we are Beings of Light. I  mean that as much literally as figuratively. See yourself that way. Keep moving towards the hottest, most intense part of your  light, even when the waters feel roughest. Don't let yourself turn back on what you started. Take the time to be grateful for the clarity you will find at more levels of you than you ever expected. Notice that your pain, physical and psychological, has lessened. When you love your so-called good equally with your so-called bad without conditions on that love, you find the confidence to just love you.